A bespoke 1985 Ford Escort RS Turbo S1 made especially for Diana, Princess of Wales, has recently appeared online for auction.
The royal family has always been associated with the most elegant automobiles to come out of Great Britain including the likes of Bentley, Rolls-Royce and Range Rover, often being chauffeured around. However the late Diana, Princess of Wales, preferred to get behind the wheel of her own cars.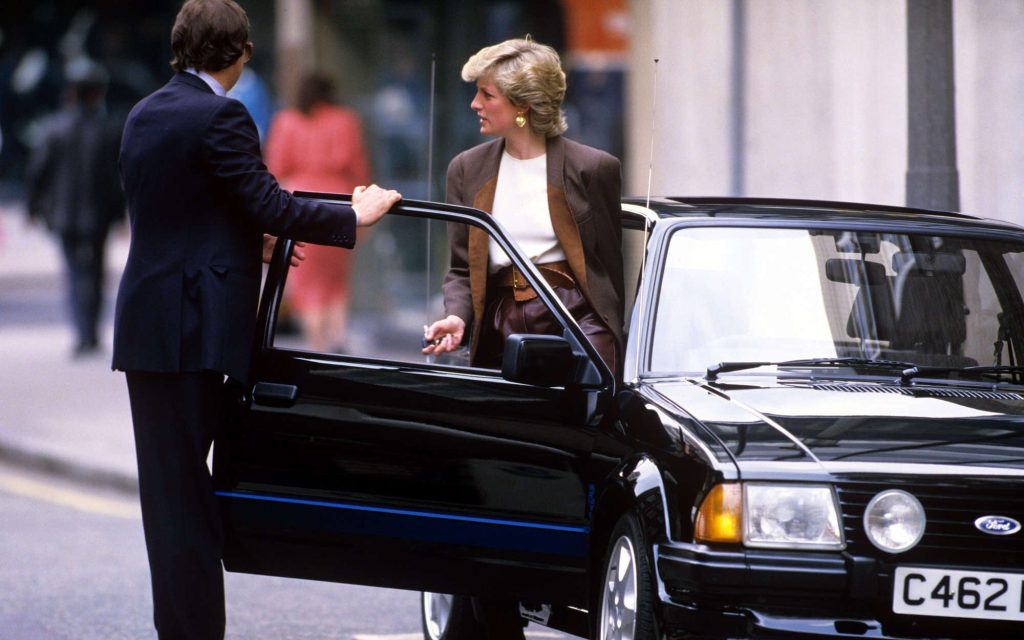 Ordered and specified for Diana, the Escort RS Turbo Series 1 was certainly unique compared to other examples since it is said to be the only black model among the run of white-only models.
It's unique because The Royal Protection Command SO14 deemed her previous Ford Escort 1.6i Cabriolet to be unsafe as it offered little privacy and zero protection.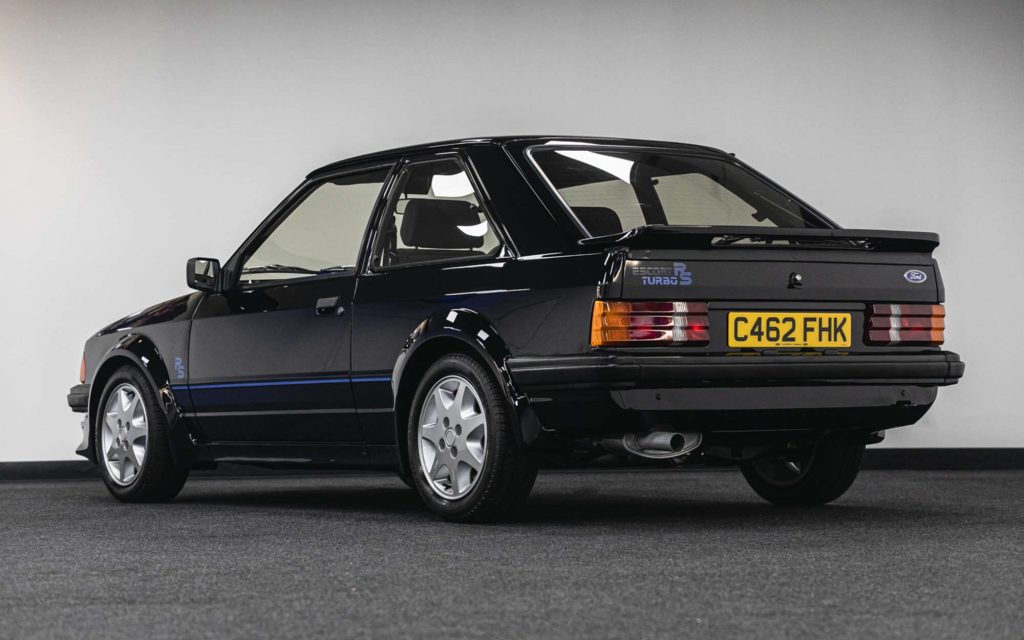 Ford's PR department at the time suggested making a black RS Turbo to ensure maximum stealth – at least from the general public. A regular five slat grille compared to the normal RS' three slat and a secondary rear view mirror for the protection officer were fitted to assist in keeping the car on the low.
It was a peppy little thing for its day too, featuring a 1.6-litre inline four-cylinder turbo that made 98kW and 180Nm mated to a five-speed manual transmission. The Escort could reach 100kmh from a stand still in 8.3 seconds.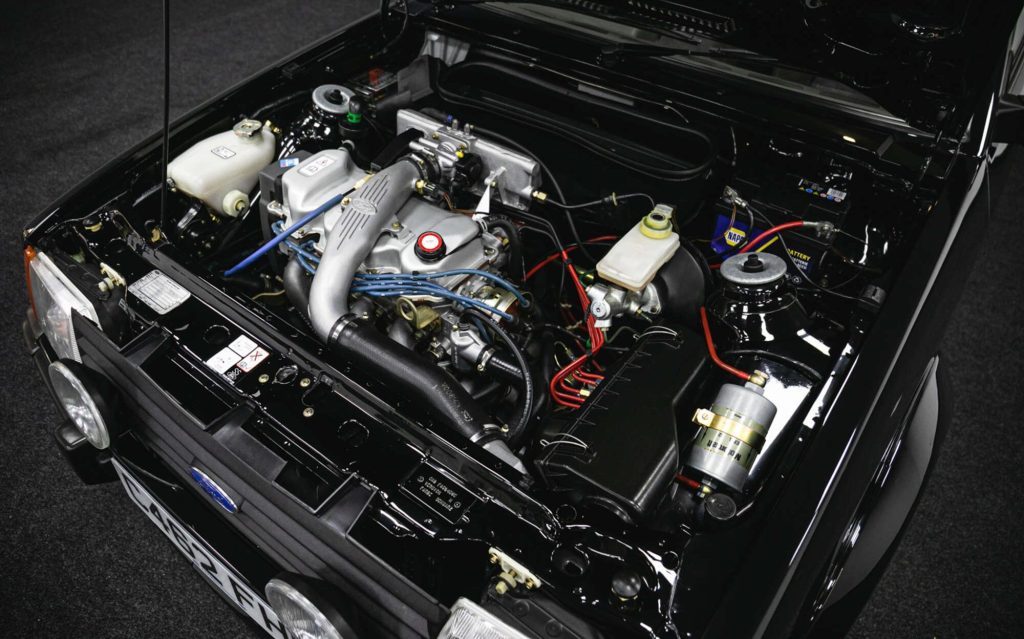 The car later returned to Ford in May 1988 with just 9656kms on the odometer and sold internally to a manager for his wife's use. The car was then won by a member of the public as part of a promotional giveaway for Kiss FM in 1993, having only clocked up 19,312kms at the time.
A year later it was sold to a fittingly named Mr Windsor who then sold the car to a custodian of one of the United Kingdom's best Ford RS collections in 2008.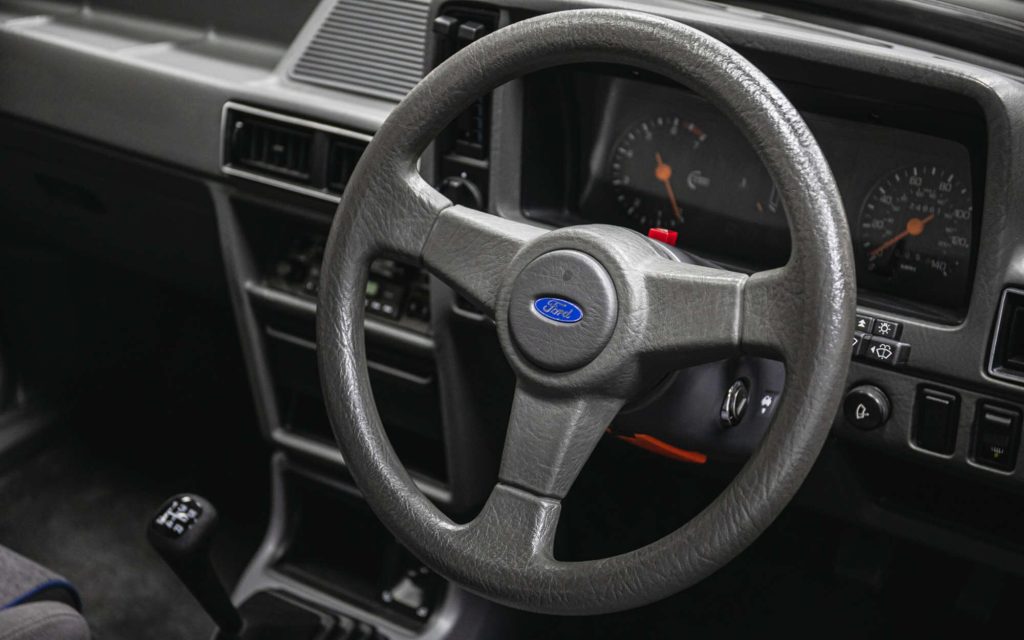 The car currently sits at 40,170kms and is in exceptional condition for its age.
The car will be auctioned live by Silverstone Auctions on Saturday August 27 at 9:30PM NZST and is sure to fetch a pretty penny.