Lamborghini is on a roll at present, having had a record year in 2022, and now two new Urus models have arrived, one an update on the original dubbed Urus S, and the other a special version dubbed Urus Performante.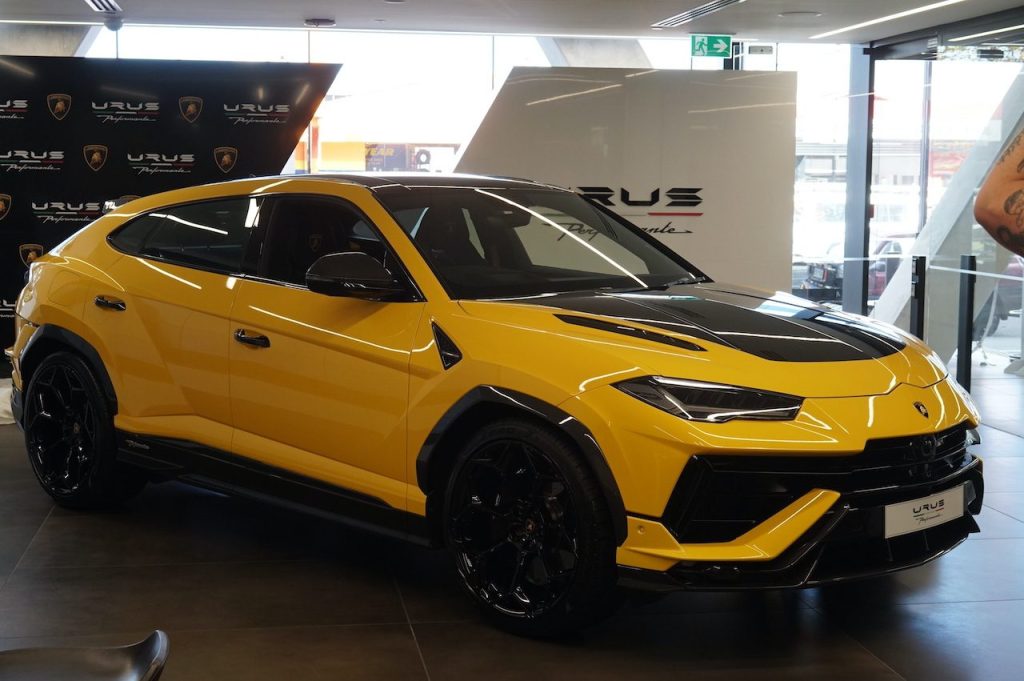 Both have more power but it's the Performante that is especially trick, with enhanced aeros and lightweighting to make it even quicker. It should prove to be amongst the fastest of the superSUVs out there, and we will be able to confirm that in the next few weeks.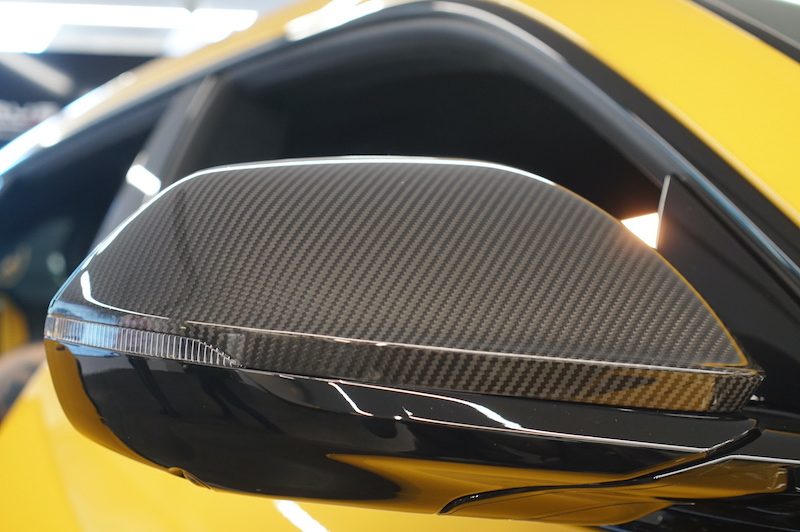 Meantime a bit of background. A camouflaged Lamborghini Urus recently set a record time for SUVs at the 19.9km Pikes Peak International Hill Climb course. At the wheel was Simone Faggioli, a hillclimb champion and Pirelli test driver. The previous record was held by Rhys Millen who set a time of 10min 50sec in a Bentley Bentayga back in 2018. Setting a new record of 10min 32sec, Faggioli carved off almost 18 seconds from that. Smashed it, in other words. It turns out that this was the upcoming Urus Performante. The only differences from a standard Performante were the camo paint and a passenger compartment roll cage.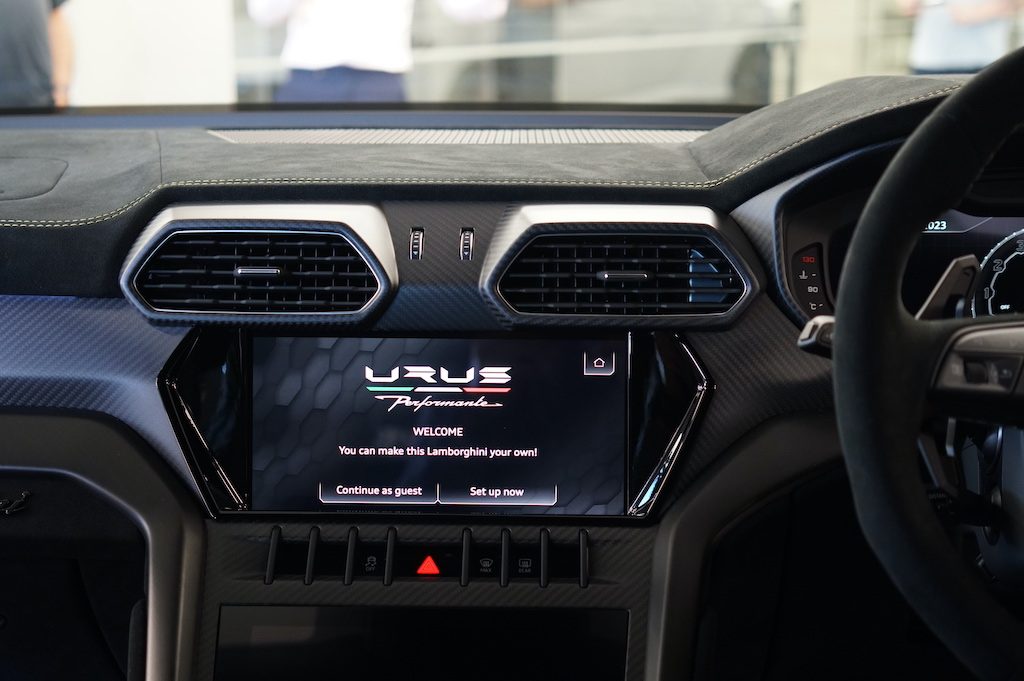 Urus has been a success story for Lamborghini, as you might expect of a manufacturer who'd not had an SUV before, or a superSUV, at any rate. The company has sold over 20,000 of these in a little over four years, and the vast majority have been to buyers new to the brand.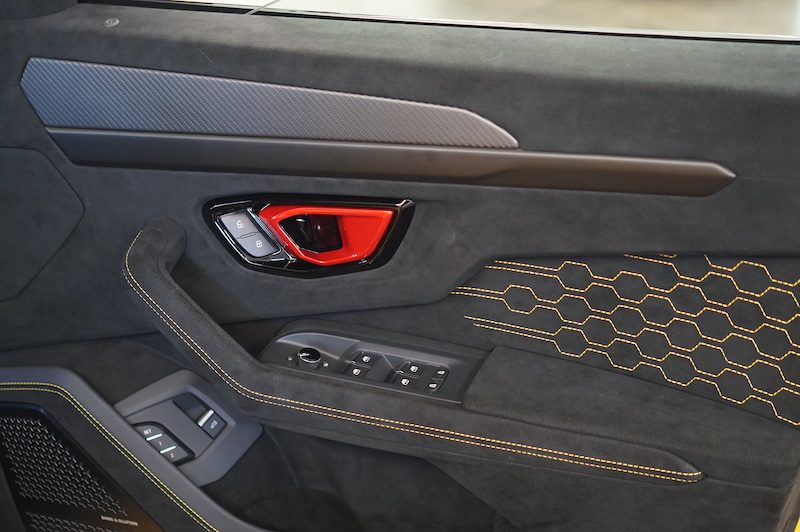 Under the skin the new Urus Performante is really rather different, though outwardly it just seems to have gained a mess of carbon fibre pieces. There's more to it than that though, with a new front end that reduces drag, and a new spoiler that lowers lift at the rear by 38 per cent. Underneath, its air suspension is swapped out for steel springs, though adaptive dampers remain, so it rides lower by 20mm, and tracks are wider by 16mm. It is also said to be lighter by 47kg, thanks to the liberal sprinkling of carbon fibre and other interventions like lighter wheels and a full Akra exhaust system that gives vent to an even scarier bellow. There are also more fresh air vents and cutaways, new bumpers, and a restyled bonnet.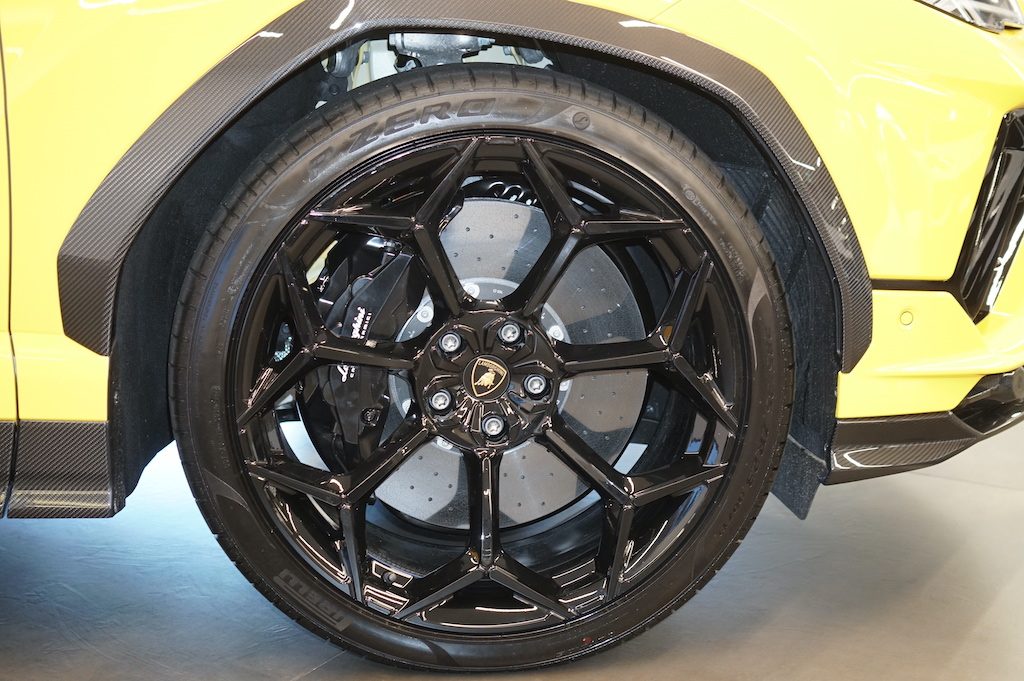 Carbon fibre has been employed for the bumpers, bonnet, roof, diffuser, front splitter, wheel arches and roof spoiler. That said, kerb weight is still over two tonnes, at a claimed 2150kg.
However, with more power from its 4.0-litre twin-turbo V8, out to 490kW – equivalent to a satanic 666hp – and 850Nm (formerly 478kw and 850Nm) and a significant reduction in drag with the renewed front end, it is said to hit 100 from a standstill in 3.3sec, down from 3.6sec for the original – we got 3.55sec in 2018, with an 80-120 overtake in 1.98sec – and is capable of hitting a vmax of 306km/h. Back then, editor Cassidy called it the most rounded raging bull he'd ever driven.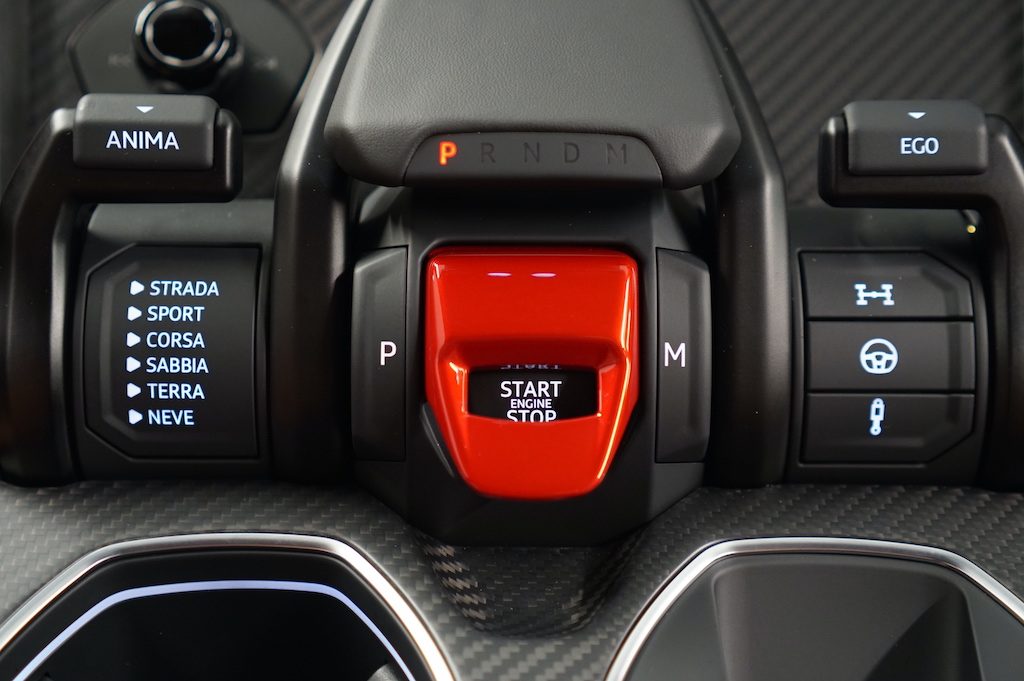 Is it the quickest SUV then? We extracted a 3.28sec 0-100 for the DBX707, and the Cayenne Turbo GT is meant to be about as quick. That's roughly what supercars were managing only a few years ago before the beginning of the electric supercar age. Astonishing really. And this is expected to the last hurrah for a petrol-only Performante; the next one expected in a couple of years will be electrified, likely a hybrid and further into the future expect full BEV product from Lamborghini. By 2030, everything will be electric.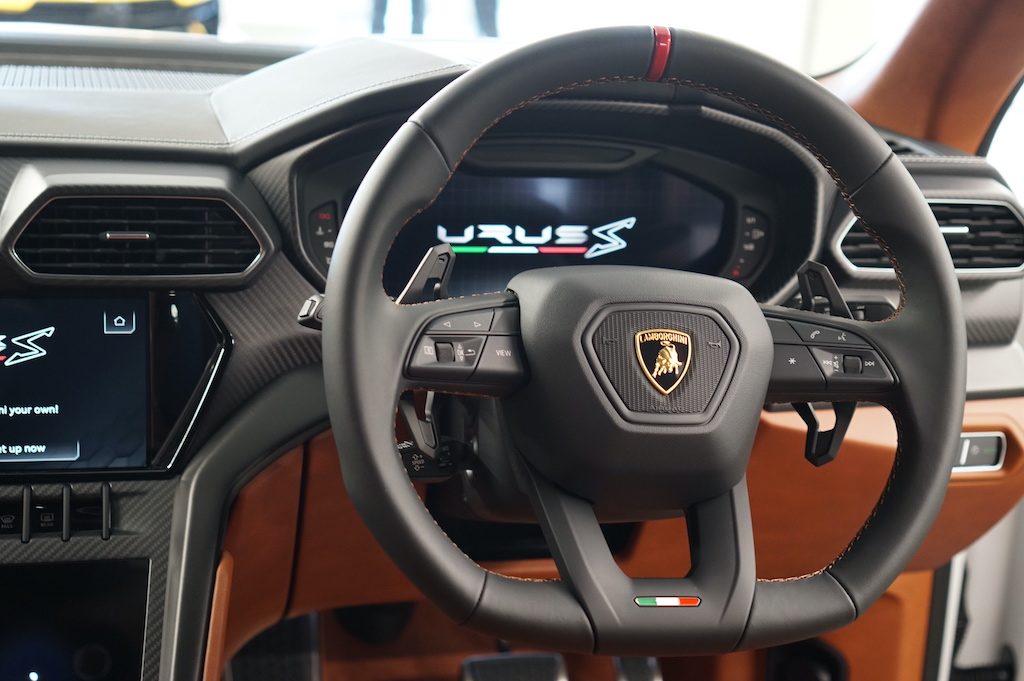 Other changes to Performante include recalibrated front steering and faster rear-wheel turning, a new Torsen centre diff, and torque vectoring in both on and off-road modes. Brakes consist of carbon ceramic discs, 440mm in diameter up front and 370mm to the rear. The Performante features a new Rally mode that allows drivers to tackle dirt tracks as antiroll and damper settings are optimised for rough surfaces.
While weight may have been shed from the exterior, the interior is hardly a stripped down affair as it features Alcantara and leather trim with a host of colour options available. The only downside of the Performante is that you won't be able to tow; the carbon fibre diffuser puts paid to that though the similarly empowered Urus S wil be able lug up to 3.5 tonnes braked. It is essentially the facelifted version of the original, packing the same engine updates as the Performante but not the chassis upgrades; it retains the air suspension set up.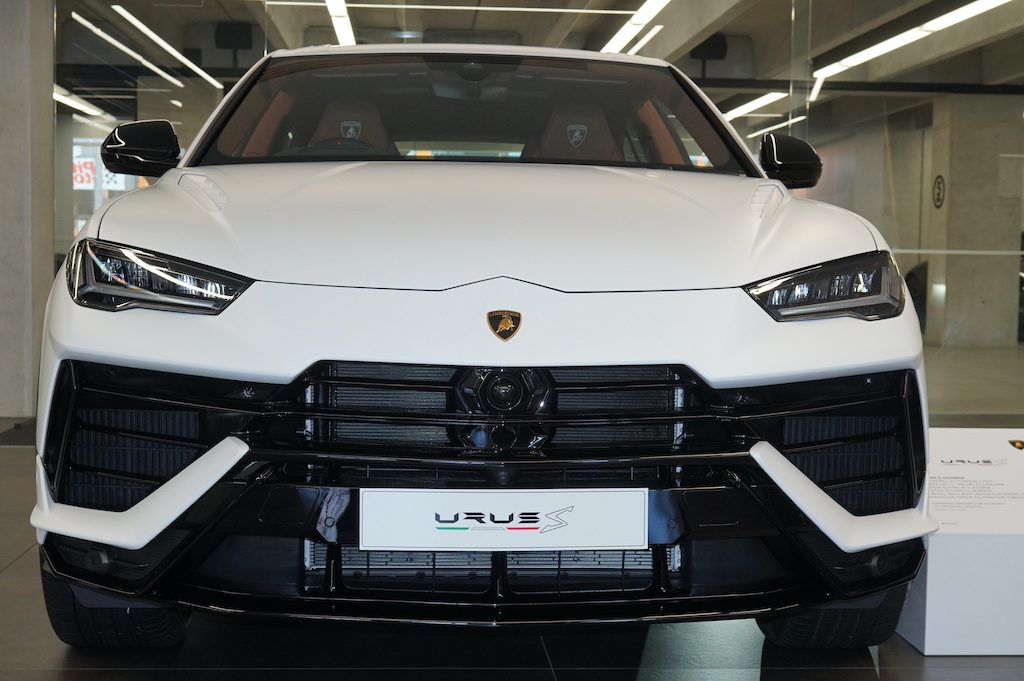 As to cost, you're looking at $395k for the Urus S, while the ask for the Performante is $445k. Only problem is, the latter is sold out for two years.
As to the near future, there's the Huracan replacement, along with the release of the Aventador successor, the Revuelto and another product which is thought to be a 2+2 or a four-door coupe in the development phase.