The Panamera is a bit like a 911 with four proper seats and the engine in the wrong place. There are lots of different variants, and now a GTS. We check out the big flyer.
Honestly, it's small wonder Porsche only sell 20 of these per year. The cost of this admittedly special GTS example is $325,000 and you'd expect it to have pretty much everything as standard but no, lane change assist and lane keep assist add $1890 and $1340, respectively. Sorry, but you get that sort of thing as gratis in base Corolla and RAV4.
Head-up display is new for Panamera, and guess what? That's a cost option too, at $3340. Small wonder Porsche is the most profitable car company in the world! But when you're already paying over $300k, it wouldn't hurt to include these safety items as part of the package. Charge extra for stuff that isn't lifesaving.
Panamera is for the type of person who really isn't a fan of SUV dynamics or (lack of) style but doesn't want the impracticality of a two-door sports coupe. Oh, you'll need to be rather well to do and all, or perhaps your boat's just come in? For top flight Panameras do not come cheap. It's for those who want something along the lines of a Carrera but with four proper seats and added on-road refinement.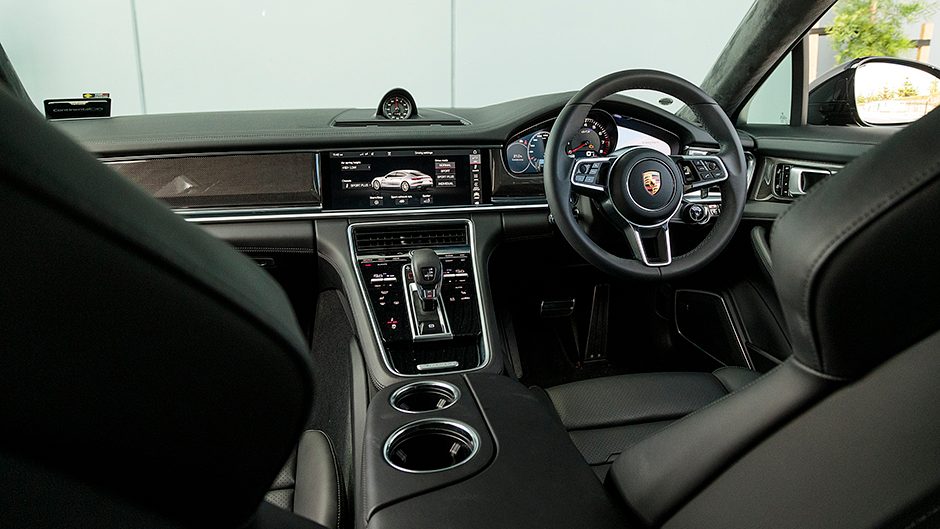 There are 10 versions of the Pana available, rear drive and all-paw, turbo'd V6s and eights, even a perfromance hybrid which is stupid-quick and expensive. But right now, there's this new GTS model available, short for Gran Turismo Sport. There's also a GTS Sport Turismo model, aka a station wagon. But what we're driving is more of a fastback or four-door coupe.
The Sport Turismo costs a wee bit more than GTS, add two per cent, at $331,900, but offers storage capacity of 520L (versus 495L for GTS), along with a 4+1 seating position. In other words, two full outer seats in the rear, and a smaller middle seat for junior.
The regular GTS gets just two individual rear seats and a console in between. That houses controls for the third zone of air. There are also charging points via USB outlets, drinks holders, an arm rest and the like. So what is the GTS exactly? Much better looking in Gen II guise for starters. Lower and meaner although that, along with the small glass house and big pillars, means there are visibility issues.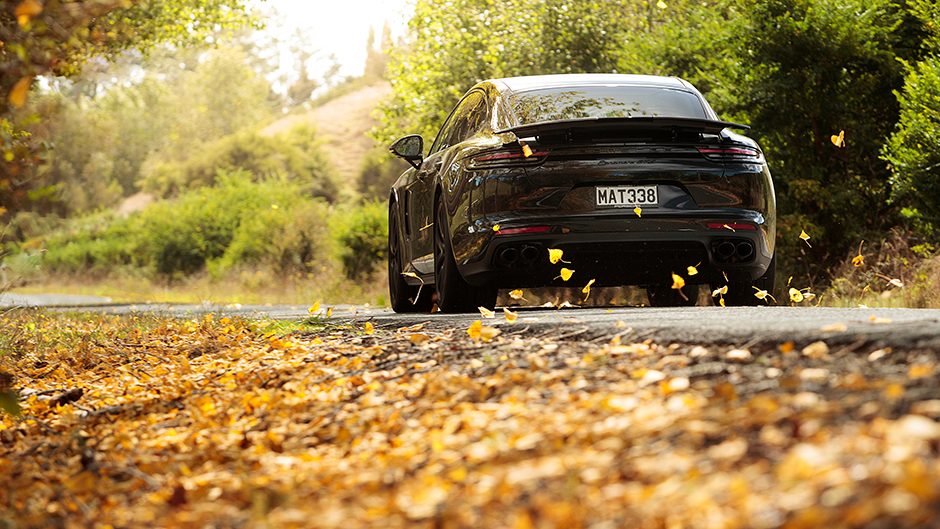 Porsche says GTS is the gap filler between the 4S and the Panamera Turbo. Differences from the former make it sportier to drive. There's more power and torque along with a standard sports exhaust, adaptive air suspension comprising three-chamber air springs, a 10mm lower ride height, enlarged brakes, an external sport design package with 20-inch wheels ($5850 optional 21s on our particular drive), 18-way sports seats, heated sports wheel, leather and Alcantara trim and (optional) head-up display. Rear-wheel steer can be had too. We like the permanently sited mock key instead of a push button starter. A capacitive touch screen is high tech too.
Our particular machine arrived with a few cost options, some we've mentioned and with the carbon interior package ($1950) this GTS costs a total of $341k. Not that far off the price of the Panamera Turbo then, but then the Turbo Hybrids are over $400k.
If you just want the Panamera experience without the neck-snapping or purse-emptying vibe of the top models, we were mighty impressed with the 4S variant, packing a 2.9L biturbo V6 (4.22sec/2.96sec for the two criteria we measure). Even that's $284k. A base Panamera costs a bit over $200k.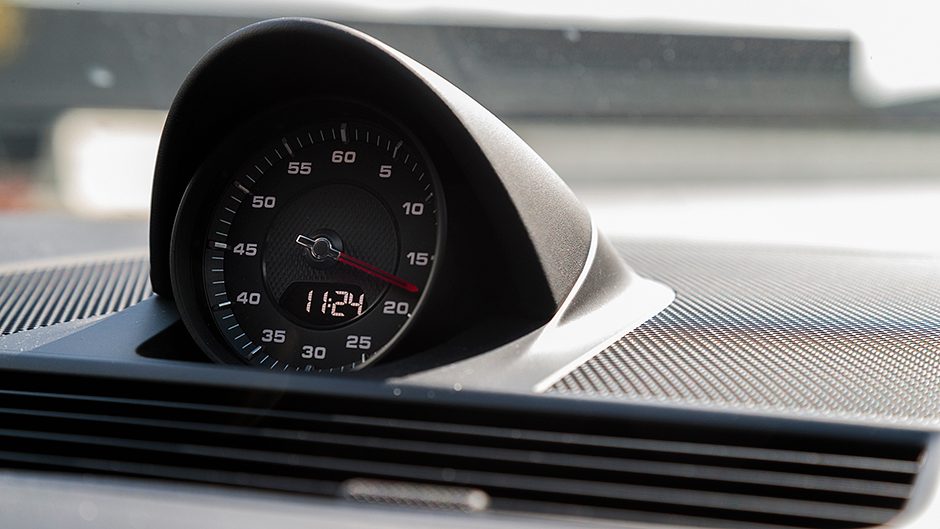 So is the GTS all that much better? Well, it's a sight faster, thanks to extra firepower, but they do ask you to pay for that. Under the hood is a 338kW/620Nm biturbo V8 meaning more power and upwards of 100Nm extra over the 4S variant. Both the new GTS models come with a quoted 4.1sec sprint time to 100km/h. Helping the cause is an eight-speed dual-clutch transmission, and four-wheel drive system.
Last time we checked it out, in 2017, the Panamera Turbo with its 404kW and 770Nm returned a 0-100 time of 3.5sec, with an overtake dusted in just 2.14sec. No, the GTS isn't quite as fast, but nor is it that far adrift. Porsche is a bit conservative with its numbers.
Set the mode to Sport+ on the rotary dial attached to the wheel, back off the ESP and this activates launch control which helps slingshot the GTS off the mark. It launches with 5000rpm showing and really does shove your head back, all our runs bar one ending in the three-sec bracket.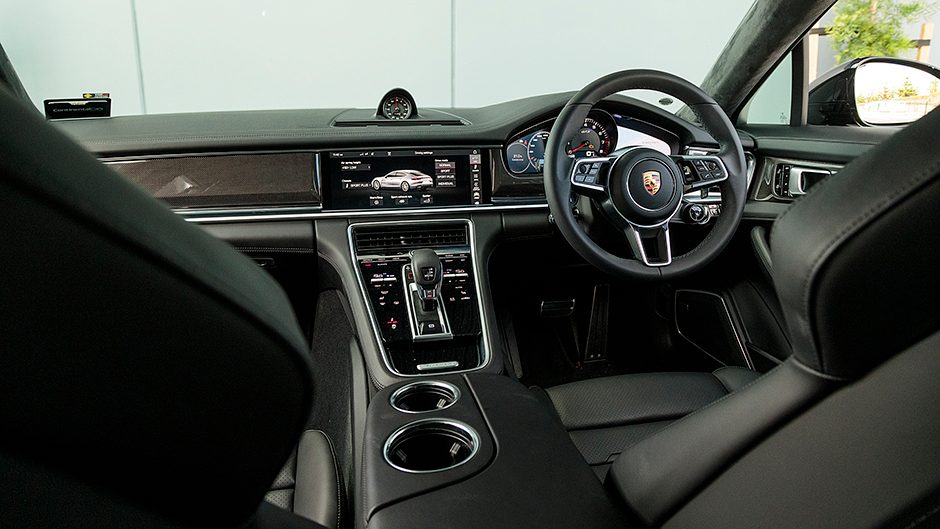 We achieved a best of 3.80sec, and the overtake, done in third gear, was pretty hasty and all, at 2.47sec. That's just over 70m required to accelerate from 80 to 120km/h. We'd say not too bad given its kerb weight of 2098kg. This is a big car, over 5m in length. However, the Panam GTS is hardly what you'd call the reserved or reticent type.
Certainly it ain't corner shy. For something weighing the wrong side of two tonnes, it really can shift through bends in the most dramatic way. Its not inconsiderable mass is split reasonably evenly, 54 per cent over the fronts, while the air suspension in its stiffest mode does a good job of keeping the body on an even keel.
And topping it all off there are lashings of Michelin's best so it stays panoramic side up. Despite all the low profile rubber, it's not noisy, unlike the 911 which can be rowdy over the most dire of our chip seal roads. We couldn't get any readings above 71dB, and the majority were in the late 60s. Clearly plenty of that extra weight goes into sound deadening.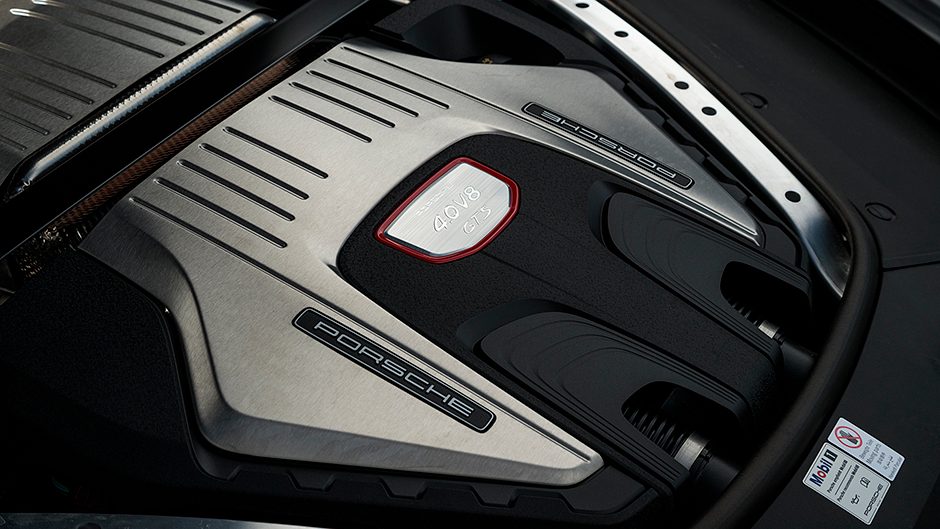 We checked out all the drive modes and in the end felt Normal was best for town, and Sport a sensible ride and handling compromise for ironing out highway twists and turns, dips and bumps. This really does do the GT part of GTS seriously well.
And it stops as convincingly as it gets gone. So not cheap, but then neither is its incoming competition in the form of the AMG GT 63 S 4-Door Coupe, kicking off midyear at $326,600. Said to be capable of 0-100 in 3.2sec, it should give Panamera GTS a run for its money. It's expensive game on in this exclusive area.