It's Porsche's 75th anniversary and to celebrate, the German carmaker has revealed the all-new Mission X concept car that it wants to break records with on the Nürburgring. If it makes it into series production that is.
The new concept follows the lineage of hypercars that came before it, including the 959, Carrera GT and 918 Spyder, but Porsche says this one is more of a 'spectacular reinterpretation'.
Under its Rocket Metallic-finished bodywork sits a fully electric drivetrain with a centrally-mounted battery behind the two seats, a design choice that was made to mimic the characteristics of a conventionally powered mid-engined car.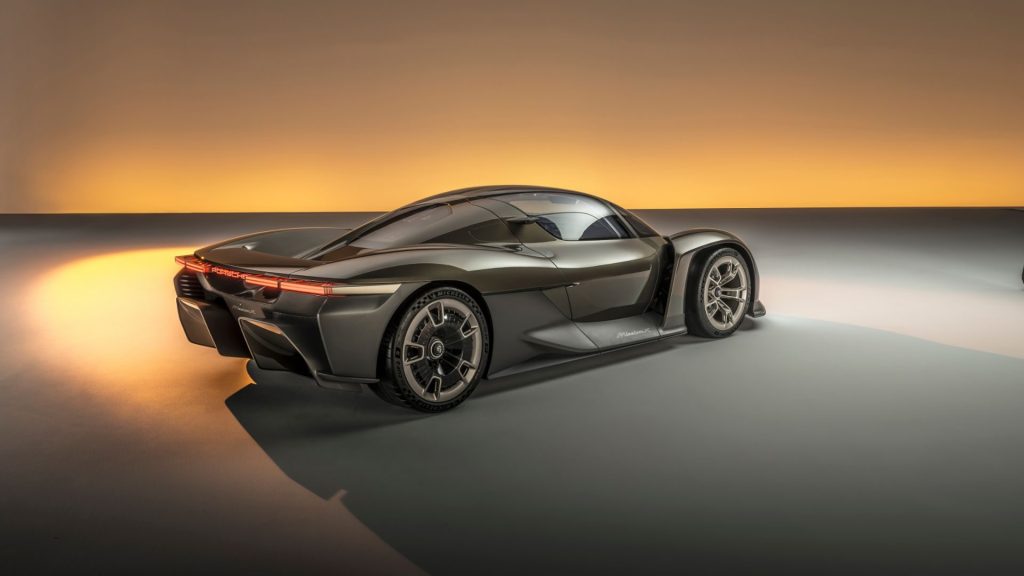 Considering this is just a concept, there are no power or any other performance figures to speak of. If the Mission X were to make it into production though, Porsche says it would have a 1:1 power-to-weight ratio.
It also says the Mission X should achieve downforce 'well in excess' of that produced by a current-generation 911 GT3 RS and be able to charge twice as fast as Porsche's current fastest charging EV, the Taycan Turbo S, thanks to a 900V system.
The whole car measures in at 4.5m long, 2m wide, 1.2m tall and has a wheelbase of 2.73m, similar to the Carrera GT and 918 Spyder. It also rolls on a set of 20-inch wheels up front and 21-inch wheels at the back for the sake of aerodynamics.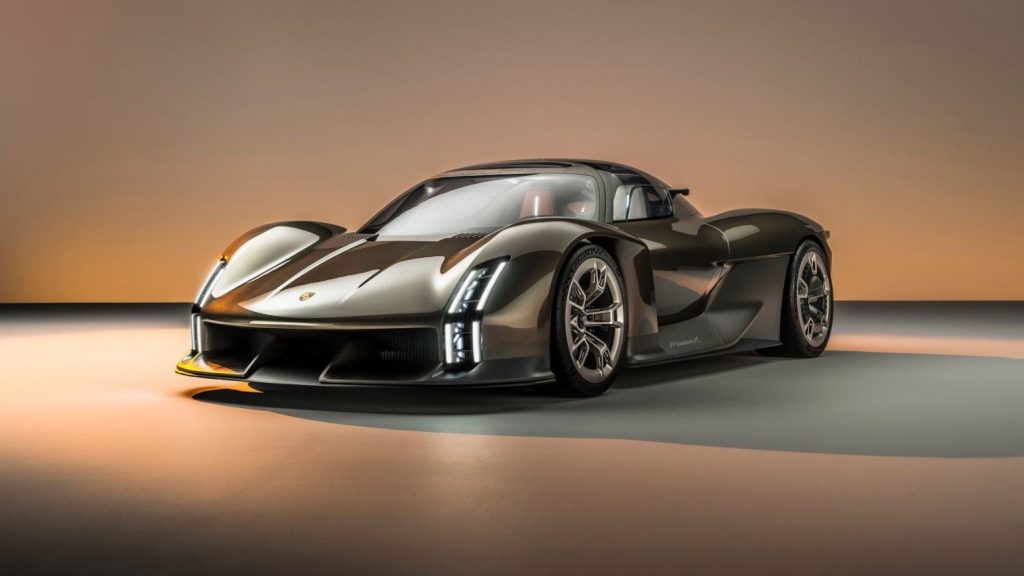 In terms of bodywork, Mission X reminds us of some of Porsche's historic race cars, one being the 917 thanks to the fitting addition of Le Mans-style opening doors. It's LED headlights have been arranged vertically, taking inspiration from the 906 and 908.
Like many current Porsche models, there's a full-width light unit at the rear, only this one features illuminated Porsche lettering.
Another detail that may be harder to make out is the inclusion of the modernised Porsche crest that was revealed last week. This can be found on the bonnet, steering wheel and on the wheel centres.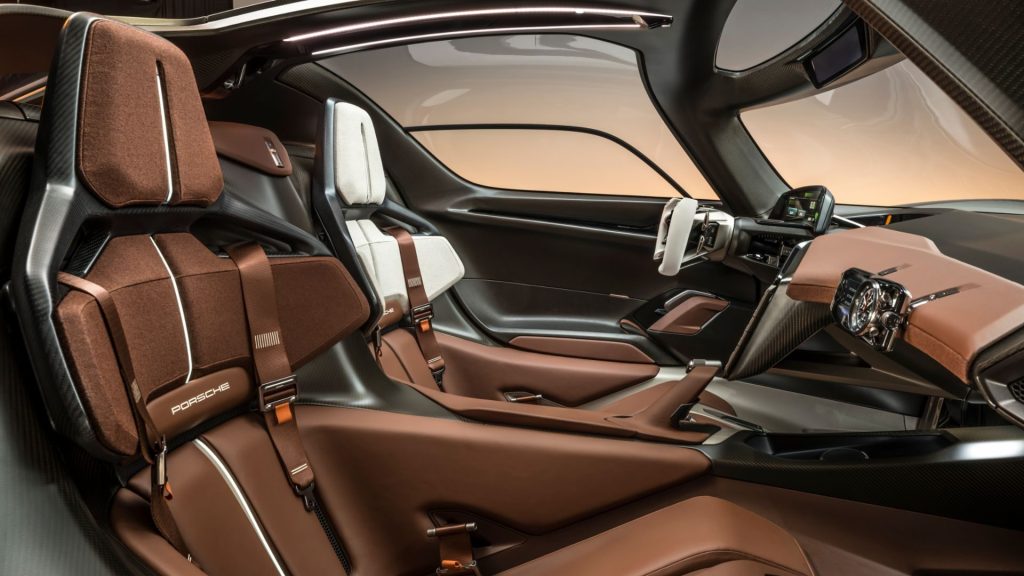 The interior is of course, driver-focused, so much so that the driver's seat has been coloured differently from the passenger's, while both occupants get six-point harnesses. Multiple cameras have been installed so that you can capture video evidence of your record-breaking Nürburgring lap too. A bayonet system can be found on the passenger's side of the dashboard, allowing a stopwatch to be attached.
While there are no current plans for the Porsche Mission X to go into production, we can safely assume the German carmaker is keen to get the ball rolling, especially if it wants to eclipse the Nürburgring track record for a production car.