At the start of this year, Porsche unveiled a stunning new concept car that paid homage to the original 356 as part of its 75th anniversary celebration. Now it has taken that car, cut the roof off it, and revealed the ever-so-stunning Vision 357 Speedster we see today.
What better way to reveal such a thing of beauty than at the 2023 Goodwood Festival of Speed over the weekend, exposing fans to a car we wish was in production.
So what's different from the coupe? Other than the obvious lack of a tin top, the windscreen has been shortened to resemble the one found on the original Speedster, while a tonneau cover shades the passenger seat from the dashboard to the rear lid.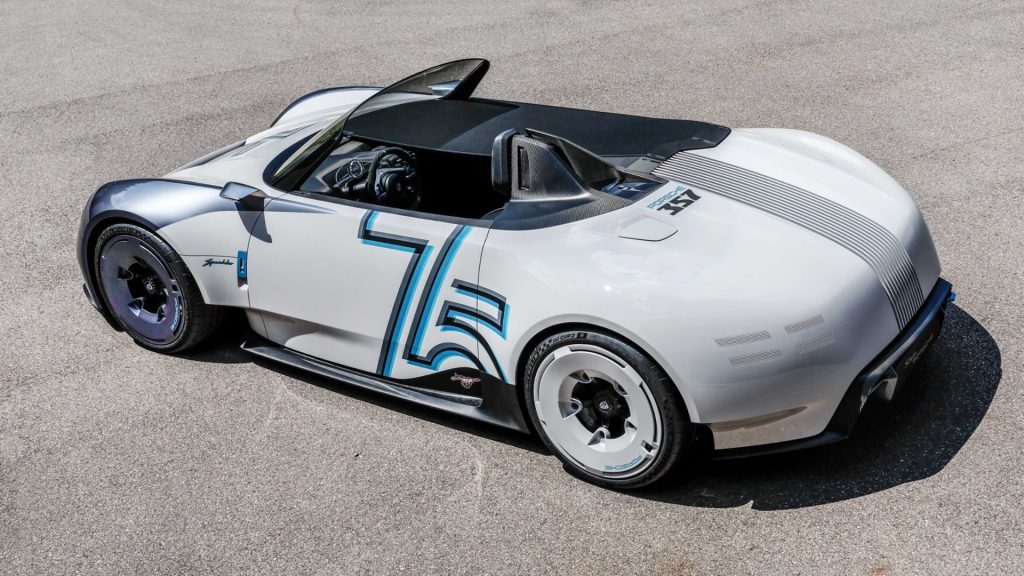 A carbon fibre rollover bar has also been added to protect the driver's head, while the charge port door can be found just behind that alongside the anchor for its removable top.
The exterior has been finished in two colours consisting of Marble Grey and Grivelo Grey Metallic, a combination that has been inspired by racecars of old, complemented by Miami blue touches on the bonnet's quick-release latches.
You'll also notice a large number "75" on either side which is of course a reference to Porsche's 75th anniversary this year.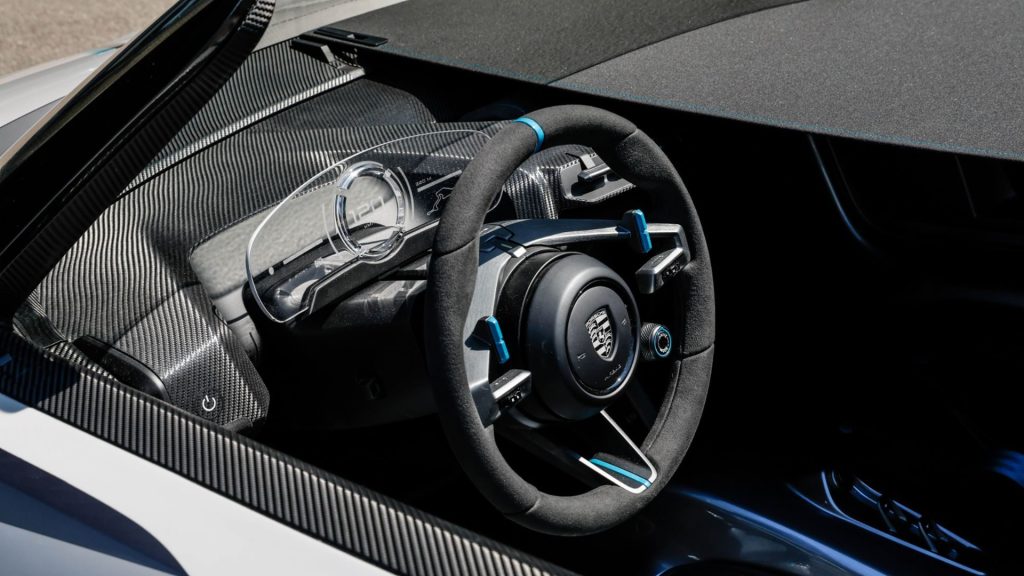 Much of the interior has been left bare bones and tailored towards the driver, with the seat shell being integrated into the carbon fibre monocoque, combined with Racetex-covered pads for comfort and a six-point harness. The instrument cluster is made up of a transparent surface and sits behind a simplified steering wheel.
Underpinning the Vision 357 Speedster is the same chassis found beneath the 718 GT4 Clubsport, but instead of being powered by a petrol engine, the concept has been fitted with the same electric motors from the Mission R racecar.
As of writing, there are no plans to produce the concept in mass, so all we can do now is admire it for its beauty.