Following on from the 508 Fastback is the new SW variant, in GT spec. Is this good looking wagon deserving of the hallowed title?
A few months after the release of the 508 Fastback, the second-gen wagon or SW version is now here, the other five-door then. While it isn't an enormous amount bigger, being only 40mm longer at 4790mm, and there's no more back seat leg room, it is 17mm taller so the longer roof benefits luggage space, up from the sedan's already handy 487L to 530L. With back seats tucked, there's 1780L.
New Zealand gets the one loaded GT specification option, and the highest power PureTech 169kW/300Nm 1.6L turbopetrol on offer, just like the sedan. We're not being entirely straight up about the offerings; for those enamoured of oilers, there's a "special order" turbodiesel available, and while not as powerful as the petrol variant, it does have another 100Nm on tap, 400 in total. It may be a second slower to 100km/h, but it can haul a bit more at the towbar, 1800kg braked instead of 1600kg. Combined consumption is a litre per 100km better at 4.7 vs 5.7L/100km overall.
However, it's also $2k more expensive. That happens to be the price difference between the Fastback and the SW.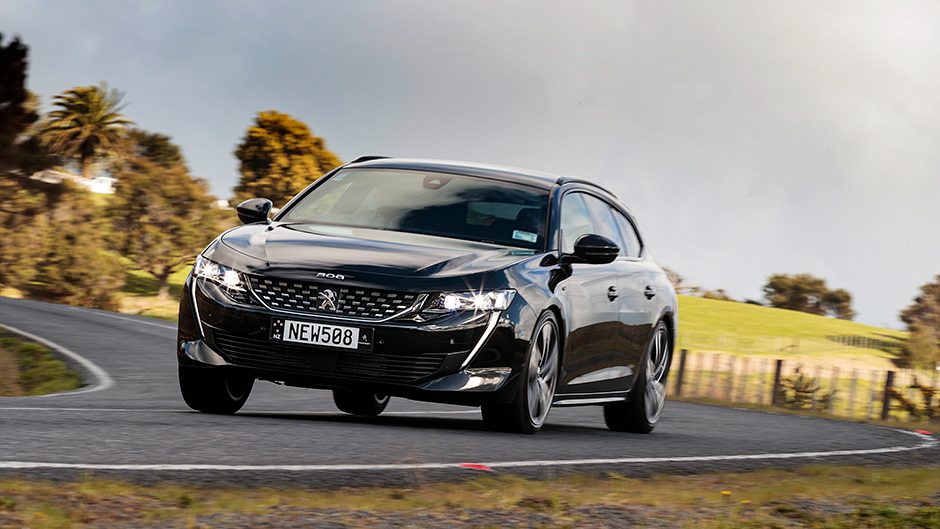 The model we've been driving will be the more popular, the $57,990 SW GT, and the first aspect we feel duty-bound to comment on is that the modern cool style of the Fastback carries through to the SW, this looking like a stealth road weapon in black. Typically, it was covered in filth after five minutes of winter driving. You'd have to be the OCD cleaning type to want to own a black car, but it doesn't half look good when sparkling, especially on 19s.
Peugeot likes to think of its products as stylish and upmarket but affordable. And with a good level of specification, the 508 GT SW can be seen as great value if you compare it with the smaller, more expensive compact Euro estates like C-Class, though to us, the top-spec Mazda6 Takami wagon seems the most obvious rival. We had hoped to compare the two, but Mazda didn't have one to loan.
However, these wagons now all compete with a swathe of medium-sized SUVs. Practically speaking you can understand why. High riders tote more and have an elevated driving position, facilitating entry and exit. In the SW, the roofline and seats are set low, the latter well bolstered so it's not as easy to enter or exit as an SUV. The upside is that it is dynamically more interesting, and that's part of the GT's allure.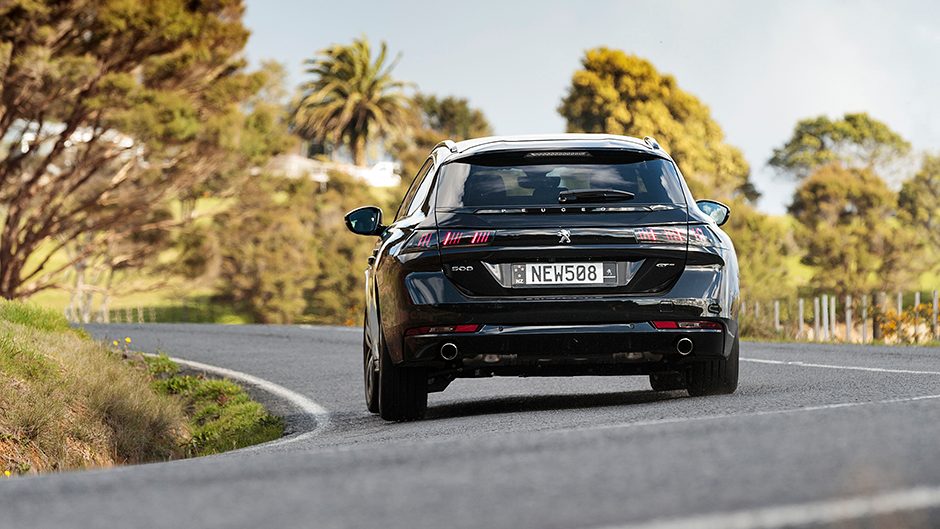 Once ensconced, the 'i-Cockpit' layout offers an unusual set-up that has the driver viewing the instruments from above the rim of the wheel, the idea being there's no need for a head-up display. In reality, you can't really view the digital speed readout without taking your eyes of the road momentarily. That said, modern head-up displays convey so much information they're becoming distracting themselves.
Trip data are accessed by pushing a button on the end of the right-sided wand, and suggest long term fuel efficiency averaging 9.3L/100km. On a trip taking in winding B roads we managed 7.1L/100km. With a mix of town, city and motorway running you'd be looking at around 9.0L/100km we'd imagine.
Dynamically this is no SUV. We put a reasonable number of kays on the SW so got to grips with its range of ride and handling set-up options. We were reminded at pick-up not to forget to invoke Sports mode. Like, as if. But in the end, that's not the mode we favoured. There are four from which to choose, five if you include the soul-less Eco setting. Next up is Comfort and with the adaptive dampers it is the one many will choose most of the time for that certain waft factor.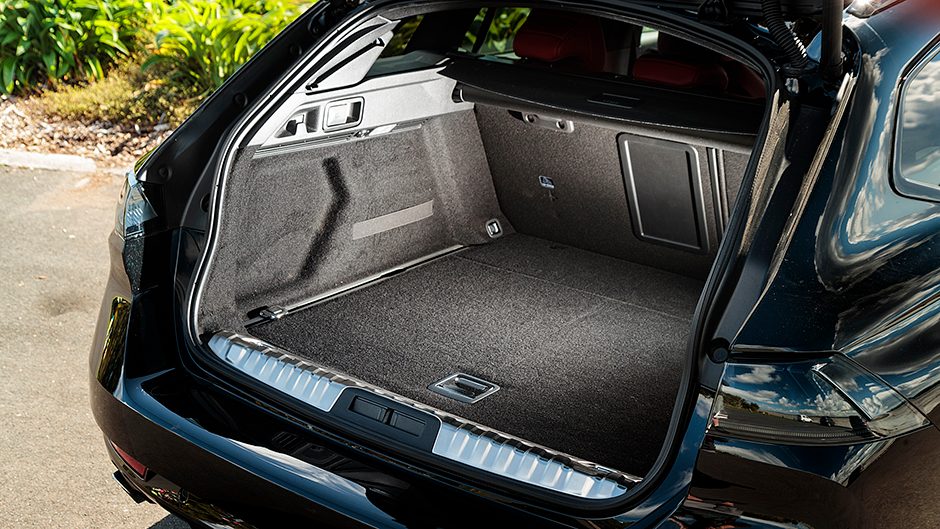 Then there's the default Normal setting you get at start-up and is the one you'd choose for most out of town work as opposed to Sport which is a bit much of a good thing. The standard adaptive dampers are developed with smoother European surfaces in mind.
Choose Sport then if you're on your own and the roads aren't too pockmarked. In this setting body movements are well mitigated through the twisty stuff, but the ride becomes a bit un-French in demeanour, a trifle busy.
Normal, by contrast, is the GT mode. It gets the ride and handling balance just so. Sure, things perk up with Sport, but it's not as if the eight-speed auto doesn't react appropriately using its own software settings. Paddles stayed largely unused.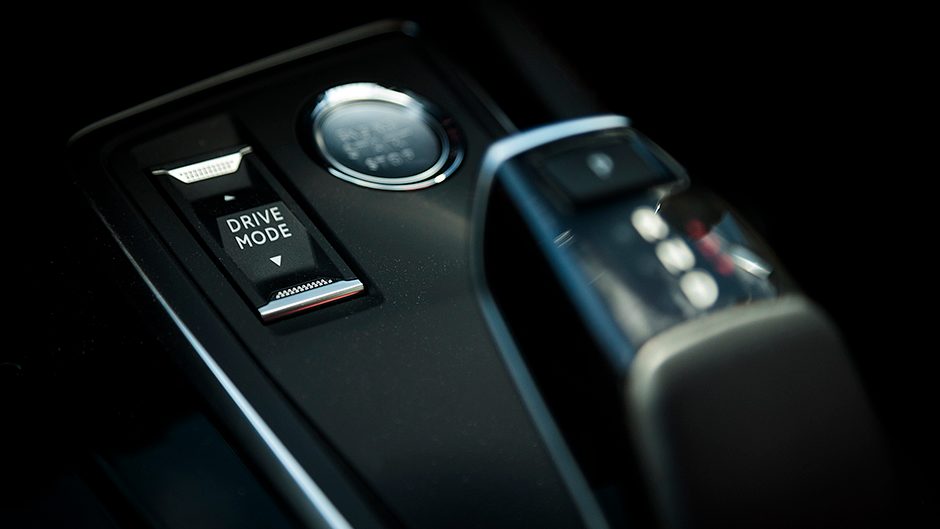 Through the fast and flowing if lumpy and bumpy SH16, this was a paragon of relaxed control, the suspension soaking up every surface blemish. And there's enough engine to make the best of any overtaking opps when they arise. And the brakes? They're spooky good. Sport certainly gets the most out of the perky 1.6-litre turbopetrol. You might think this isn't enough displacement for a medium-sized 4.8m wagon but underpinning the 508 SW is the lightweight EMP2 platform so the wagon scales up at 1450kg.
Peugeot NZ rates this as a 7.4sec car, 0-100, while Australia suggests 8.1sec. The Kiwis are closer to the mark, with a couple of 7.5sec runs, complemented by a 4.5sec overtake. It's fast enough to be exciting on the open road, thanks to the strong torque generated from 3000-4500rpm, while for more urban confines it pulls fine in the 2000s. There's little in the way of turbo reluctance too.
Progress is GT quiet, despite the grippy Michelin Pilot Sport rubber, with in-cabin SPLs averaging 72dB at 100 on highway roads. To drive briskly this is an absolute pleasure, and the GT badge is not misplaced. Its size belies its agility and the SW sets about straightening sinuous route; the more you push the more it revels, seemingly. Steering via the squircle-shaped wheel is a delight, being accurate and well weighted, light for parking, firmer at speed. The driving position works too, apart from a hard centre console lip against which your left knee rests.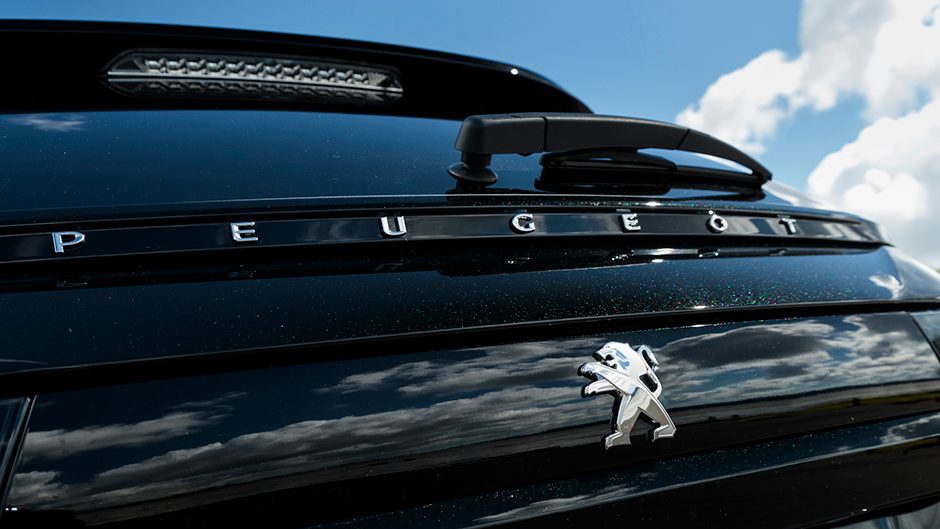 The interior in our particular vehicle had a few optional extras, like classy full nappa leather upholstery. This tester also featured Night Vision, a $2500 upgrade on the LED lights for detecting anything with a heat signature. We tried it but there was no-one about jaywalking at the time!
Specification is another strength of the 508. The only remaining option is a panoramic sunroof and nothing glaring is omitted. The front seats get a massaging function, which is nice if you have a sore back. There's adaptive cruise control, a QI charger, powered and gesture-operated fifth door, and safety items like lane keeping, and blind spot monitoring.
Niggles include a stop-start button that's well sited but frustratingly slow to fire or kill the engine. The stainless buttons above the gear lever look good but functionally the menus and submenus aren't as intuitive as some. Primary instruments are configurable but you'll end up choosing the regular tacho and speedo and sticking with that.
These minor issues aside, the 508 SW is a bit good. It certainly fulfills its GT remit and feels well built, with no squeaks or rattles in evidence. One for SUV haters to consider. Expect plug-in hybrid variants late next year or 2021.
| | |
| --- | --- |
| Model | Peugeot 508 GT SW |
| Price | $61,990 |
| Engine | 1598cc, IL4, T/DI, 169kW/300Nm |
| Drivetrain | 8-speed auto, front-wheel drive |
| Fuel Use | 5.7L/100km |
| C02 Output | 132g/km |
| 0-100km/h | 7.57sec |
| Weight | 1470kg |