Ducati has updated its Panigale V4, mainly through software enhancements to Engine Brake Control, the firm's quickshifter, Ducati Traction Control and Ride by Wire, all to make the V4 "even easier and more intuitive for riders of all levels". A new cooling fan operating strategy also results in better thermal comfort for the rider.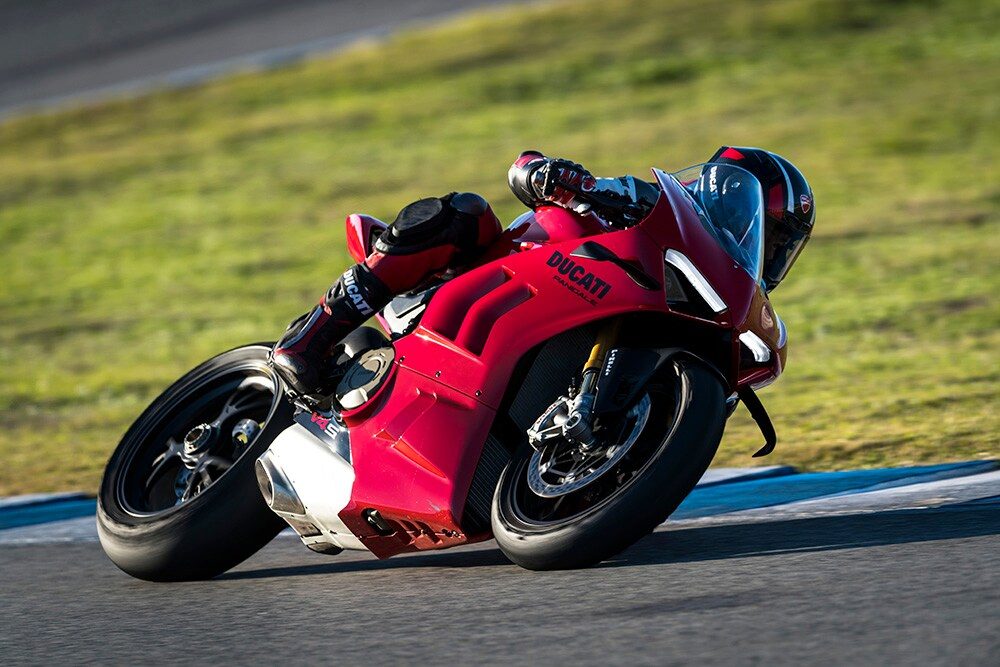 Ducati has a philosophy of constant improvements from racing, and that's especially evident in annual enhancements for the Panigale V4. Last year it was fairly comprehensive, including aeros, engine, chassis and electronics, even ergonomic updates.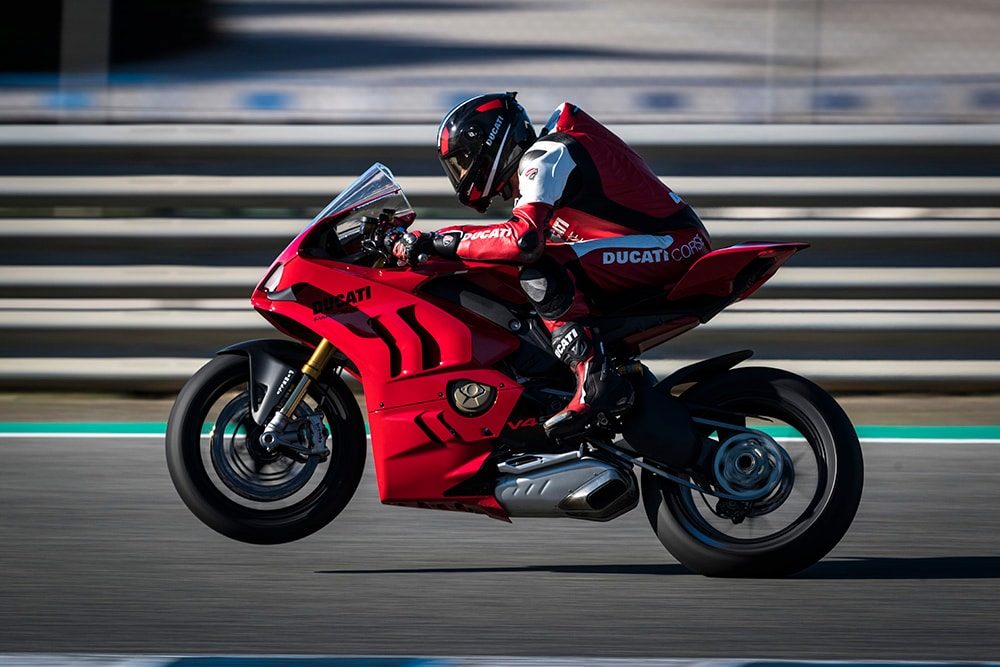 This year it's a fettled electronics package, aimed at "increasing the riding feeling and performance on the racetrack".
For improved stability and precision during braking and cornering, the new Engine Brake Control (EBC) EVO 2 software package optimises engine brake intensity according to the load on the rear wheel. Initially, when slowing to enter a corner and there is little load on the rear tyre, there's less engine braking. This increases as the bike nears the apex to help slow it down and tighten the cornering line. This revamp also reduces the possibility of rear wheel lockup in the most demanding braking situations, improving stability and precision while cornering.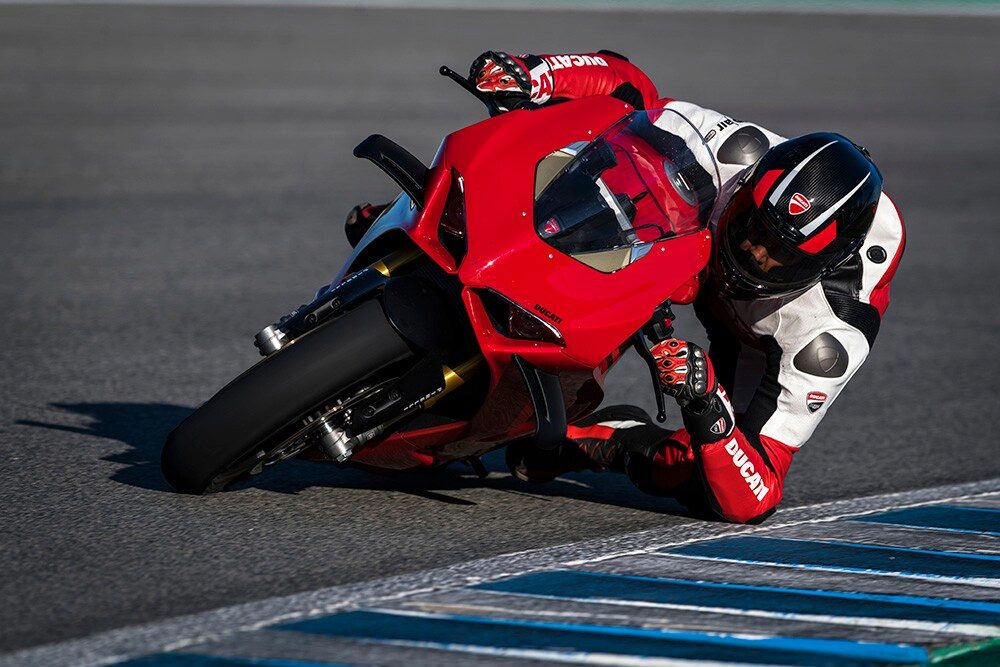 Changes to the Ducati Quick Shifter are said to improve gearshift fluidity at both partial and full throttle openings. The engineers have also refined the traction control system, particularly as a function of lean angle, while the Ride by Wire software improves the connection between the torque requested and the torque delivered. 
These updates apply to Panigale V4, V4 S and V4 SP2 2023 models and can be retrofitted to 2022 models as well.