Bugatti has unveiled a toned down version of its Chiron Pur Sport called the Profilee, a one-of-one model complete with a new rear wing.
Upon the release of the track-focussed Pur Sport in 2020, the French carmaker received requests from customers to create a Chiron that would take the hardcore nature of the aforementioned model and wrap it in a more elegant body.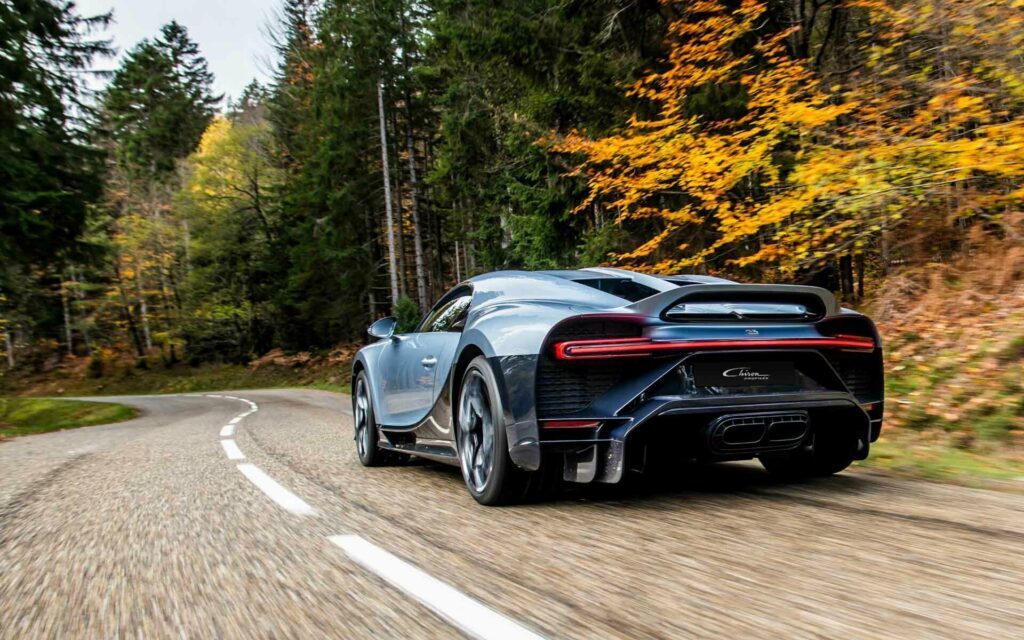 What Bugatti came up with is the Profilee which it refers to as an "automotive solitaire".
The new look features a sweeping rear wing that is said to ensure stability and control when reaching gunning for its top speed. It also draws hot air out of the engine bay with negative pressure air as the air flows under the wing.
Up front, the Profilee has been given wider air intakes and an enlarged 'horseshoe' grille to help funnel more air into the radiators. Downforce and airflow has also been maximised courtesy of a revised front splitter and sculpted underbody.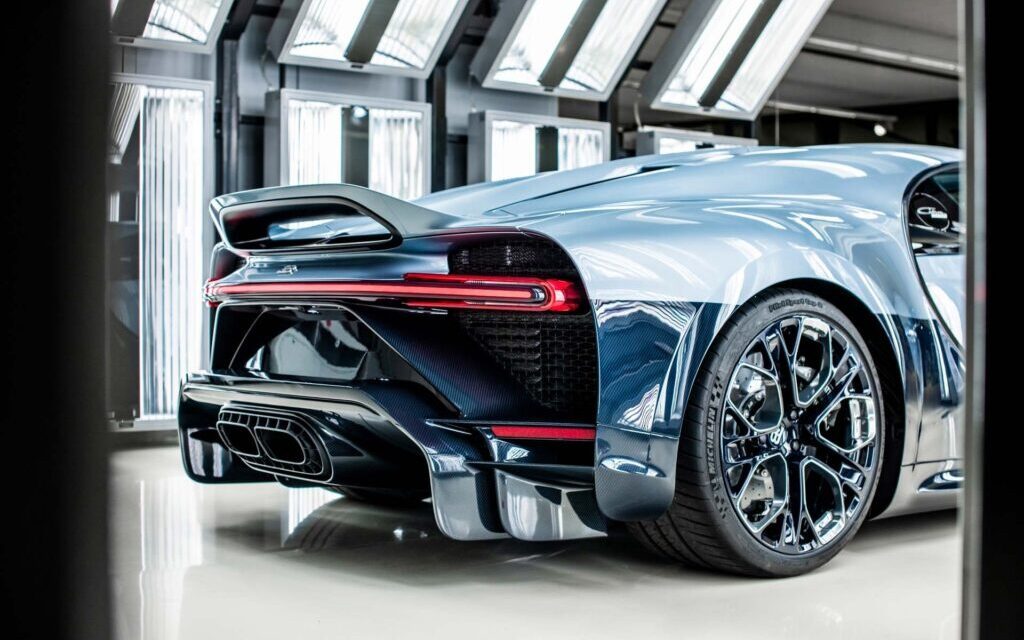 The same 1103kW W16 engine sits in its rightful place while the seven-speed dual-clutch gearbox now has 15 per cent shorter transmission ratios than the Chiron Sport.
Accelerating from 0 to 100km/h takes 2.3 seconds while a 0 to 200km/h sprint can be achieved in 5.5 seconds. Its top speed comes to 380km/h which is 30km/h more than the Pur Sport.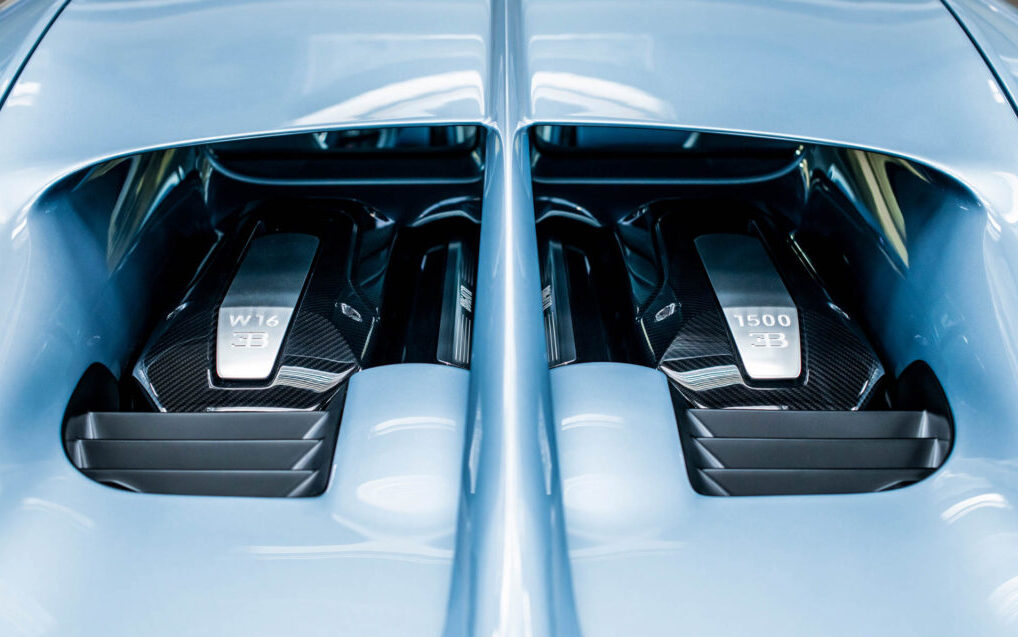 The camber of the wheels has also changed on both the front and rear axles while harder springs have been fitted with a front-heavy balance. These changes are said to provide improved grip when cornering.
Profilee will also wear a unique 'Argent Atlantique' colour that has been exclusively developed for the car, while the lower portion of the exterior is finished in exposed tinted carbon fibre.
Inside, the car will feel familiar to those lucky enough to have experienced a Chiron with the interior being made up of leather, carbon fibre, and solid aluminium. 
The Profilee will be the first Chiron to feature a woven leather finish in the interior, applied to the dashboard, door panels and center console too.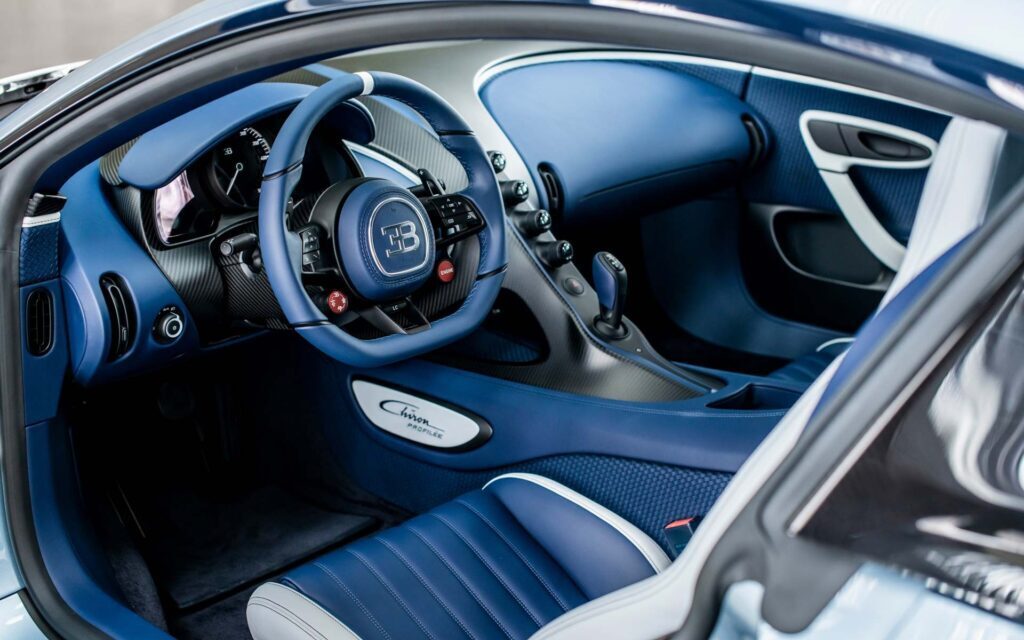 The Bugatti Chiron Profilee will be auctioned by RM Sotheby's on 1 February 2023, with a percentage of the proceeds going to charity.