Porsche is set to reveal an off-road variant of its most popular sports car, dubbed the 911 Dakar.
There has been much speculation floating around the internet about the high-riding Porsche in recent months with most people assuming it would be called the Safari after the 911's African Safari rally campaign in the 1970s.
However, Dakar has been revealed as the name for the upcoming model which is inspired by the German brand's overall victory in the 1984 Paris-Dakar rally.
An extensive development program has seen the car travel over 10,000km off the beaten path with Porsche works driver Romain Dumas behind the wheel, a man who recently drove a highly-modified 911 Carrera 4S up the side of the world's highest volcano.
According to the Frenchman, the Dakar is capable of jumps and sweeping drifts thanks to its rugged design and increased ground clearance.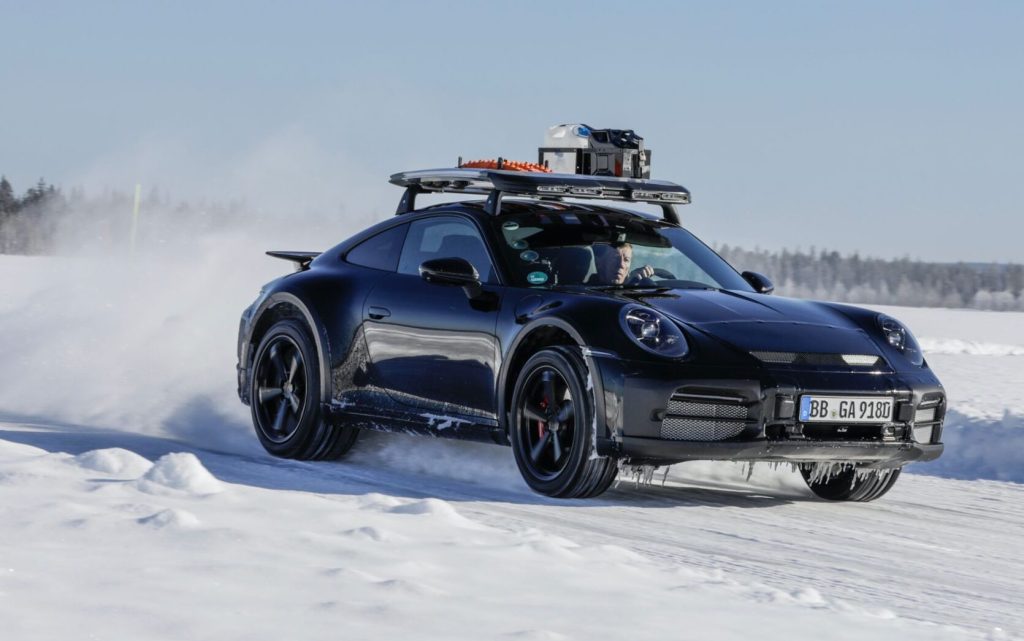 Also behind the wheel for the car's winter testing in Sweden was two-time world rally champion Walter Röhrl who said: "The car is incredibly fun to drive."
Living up to its name, the Dakar also took to the sandy desert dunes of Dubai and rocky terrain of Morocco.
However, Porsche isn't the only performance car brand launching an off-road sports car as Lamborghini is doing the same with its Huracan Sterrato.
The Porsche 911 Dakar will be unveiled at the Los Angeles Auto Show on November 17, 2022 at 4AM NZST.