Indian Motorcycle has announced its 2023 model year line-up, featuring the new FTR Sport and Indian Challenger Elite.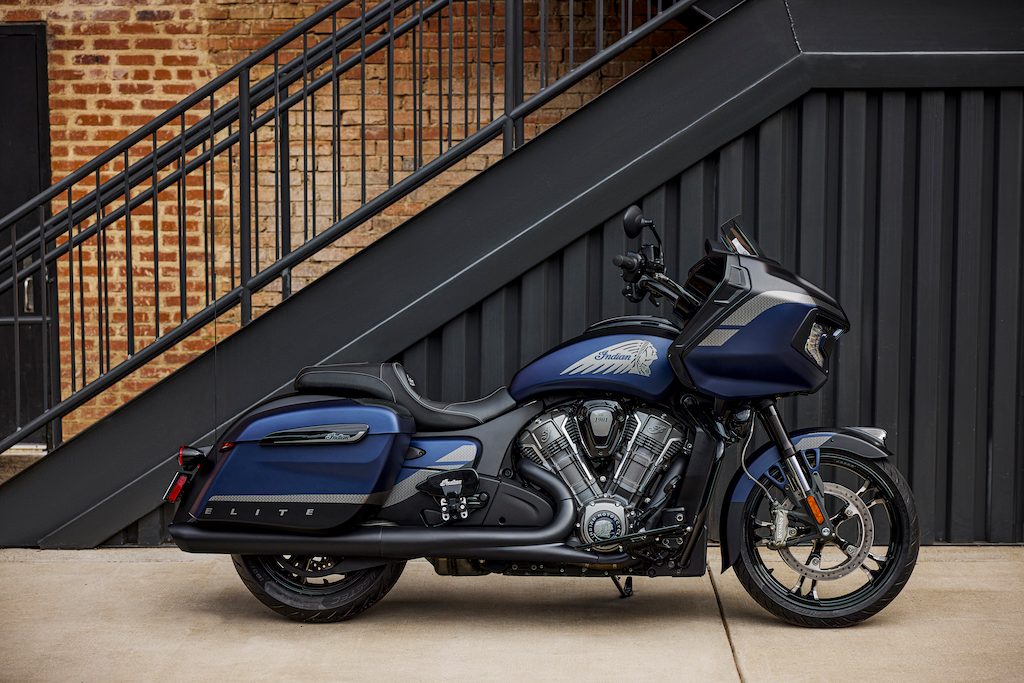 New FTR Sport replaces FTR S and sits just below the premium FTR R Carbon. The FTR Sport's new look includes a number plate, chin fairing and seat cowl, while both this and FTR R Carbon gain a new four-inch touchscreen display powered by Ride Command and featuring navigation.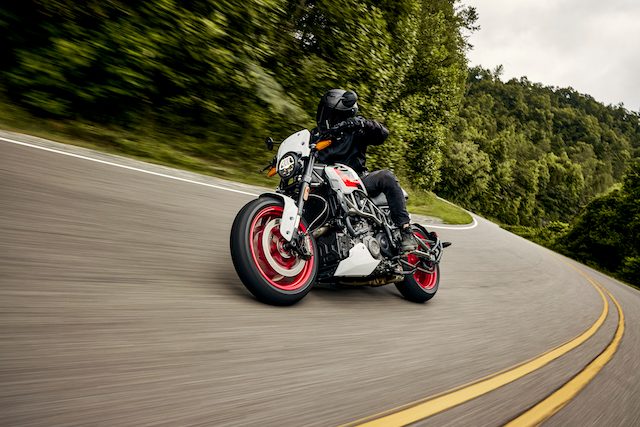 Three ride modes (Sport, Standard and Rain) provide appropriate experiences for various riding conditions while cornering stability control and cornering ABS add to the safety package.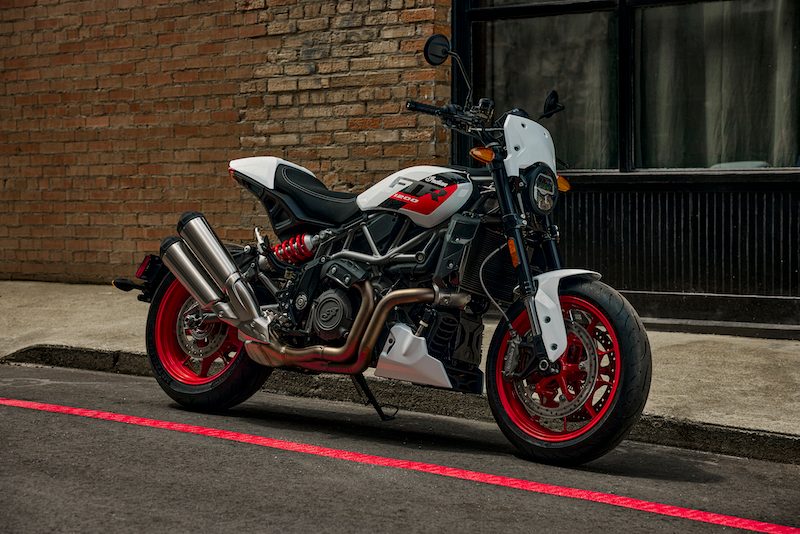 The FTR Sport features a new tank panel design and is available in either black metallic with indy red accents or white lightning with indy red and black metallic accents. FTR R Carbon comes in silver with gold pinstriping.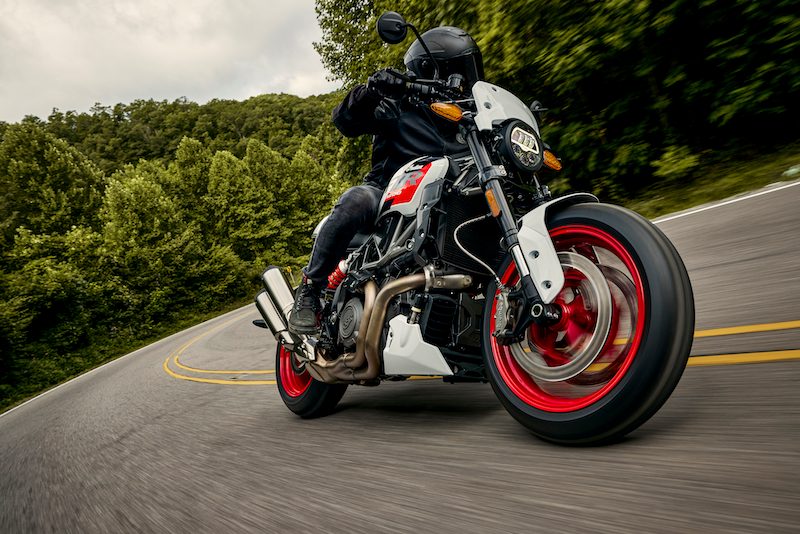 FTR mechanicals are unchanged, except that all FTR models now come with a new sports exhaust muffler and a retuned front braking system, for a firmer feel. The speedometer has also been moved higher for easier viewing. A new clutch is said to provide improved feel and performance.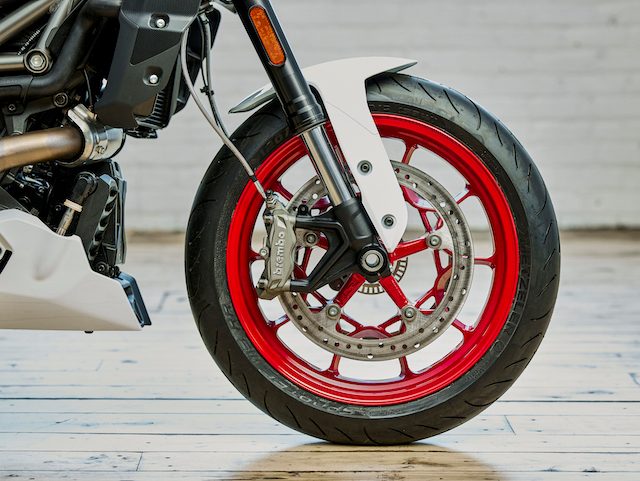 The FTR R Carbon model, selling for $27,995, is distinguished by its carbon fibre components, premium seat, fully adjustable Öhlins gold front forks and a gold piggyback shock.
For added personalisation, there are nine new FTR accessories, such as adjustable rearsets, bar end weights, performance adjustable levers and the like.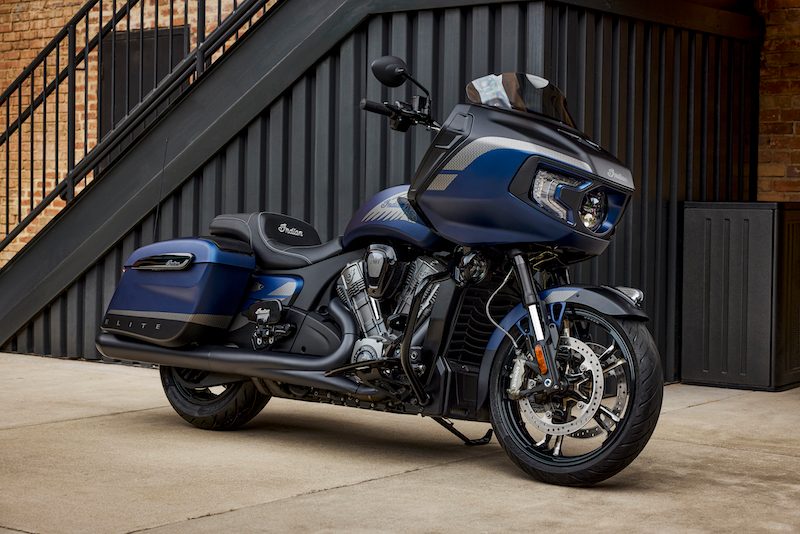 Carbon accessories include an exhaust heat shield, frame guard and sprocket cover. There's also a new Comfort+ seat on offer.
FTR Sport goes on sale here for $25,995. The engine, by the by, is a 1203cc V-twin packing 92kW and 120Nm.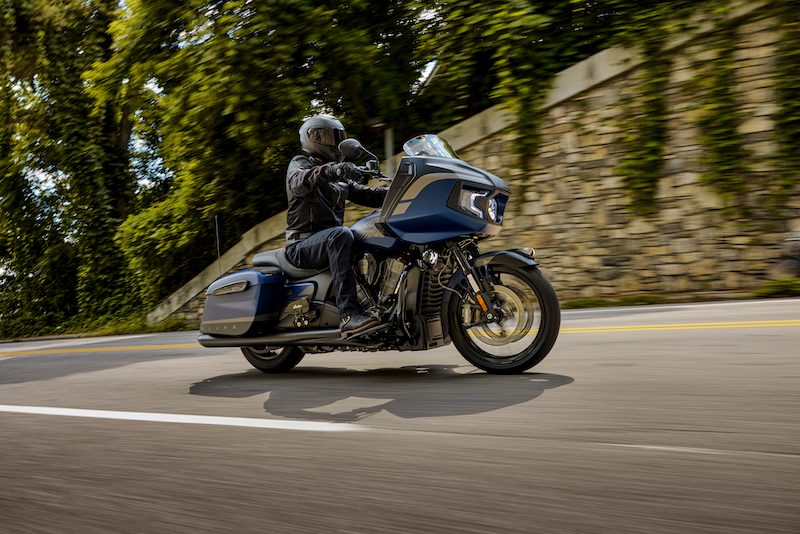 The other new model from Indian is its Challenger Elite, a limited production run model with just 150 available globally. We mentioned this was on the way in June of this year. The bagger is finished in a matte blue colour with black and grey matte accents and has an asking price of $49,495.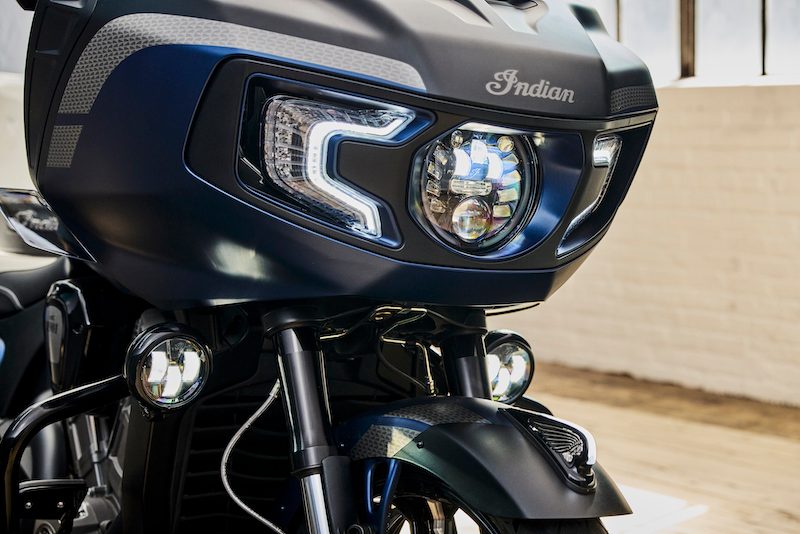 Indian MCs describe it as "the perfect blend of style, performance and comfort".
Challenger Elite's features include three ride modes, electronically adjustable rear suspension preload by Fox, an adaptive LED headlight, LED riding lights, an adjustable windscreen, select floorboards, heated grips, an audio system with saddlebag-mounted speakers, and new five-spoke wheels. Fitted with the PowerPlus engine, all such models receive a new slipper clutch, for improved feel and decreased lever effort.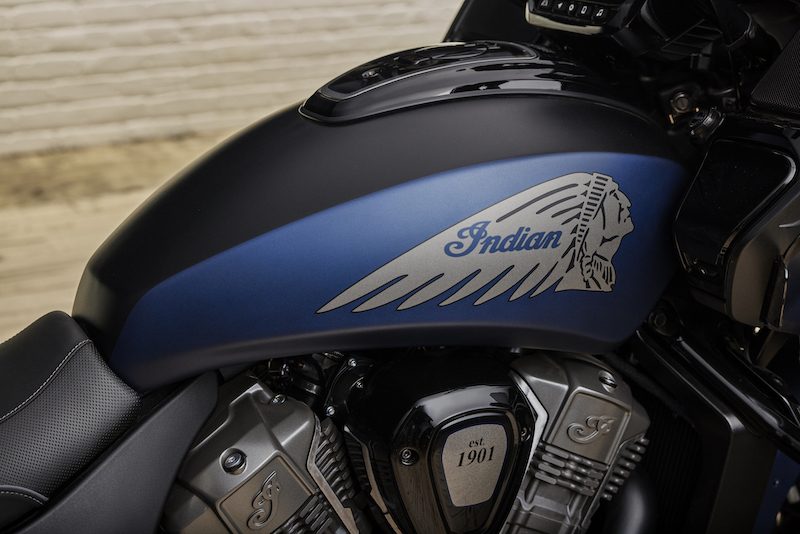 Expect these new models to arrive in Q2 of 2023.