Kiwis can now get their hands on New Zealand's only electric ute for less than the price of its diesel-powered counterpart, with the local distributor of LDV giving its eT60 a huge discount.
The model can now be purchased for $49,975 with the full $7015 Clean Car Discount rebate applied, which is a colossal $23,000 less than its original price tag of $79,990.
In comparison, the top-spec diesel-powered T60 can be purchased for $49,990, meaning its electric equivalent now costs less but only for a limited time.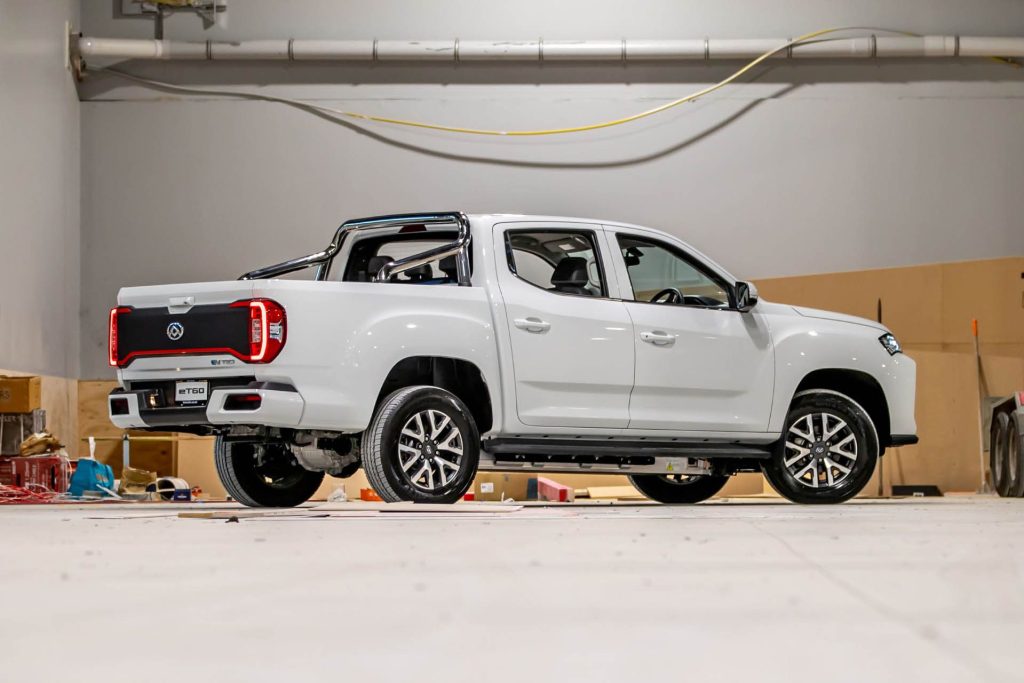 The price slash is something Inchcape New Zealand's Head of Brand Marketing, Daile Stephens, says the local car industry has never seen before.
"We believe this is the first time an electric vehicle has been offered at a lower price than its petrol or diesel equivalent model," says Stephens.
LDV's eT60 is currently the only fully electric ute on the market in New Zealand, with its closest competitors being the incoming mild hybrid Toyota Hilux and the plug-in hybrid Ford Ranger, both of which have yet to go on sale here.
What you get for your money is a rear-mounted 150kW/310Nm electric motor that draws power from an 88.6kWh battery, providing up to 325km of range. Juicing back up to 80 per cent from empty can evidently be done in 40 minutes when using a DC charger.
Like its diesel-powered counterpart, the eT60 boasts a rear tray capacity of 1188 litres and features a cabin with all the latest mod cons, such as a 10.25-inch infotainment screen with Apple CarPlay, smartphone, and Bluetooth connectivity.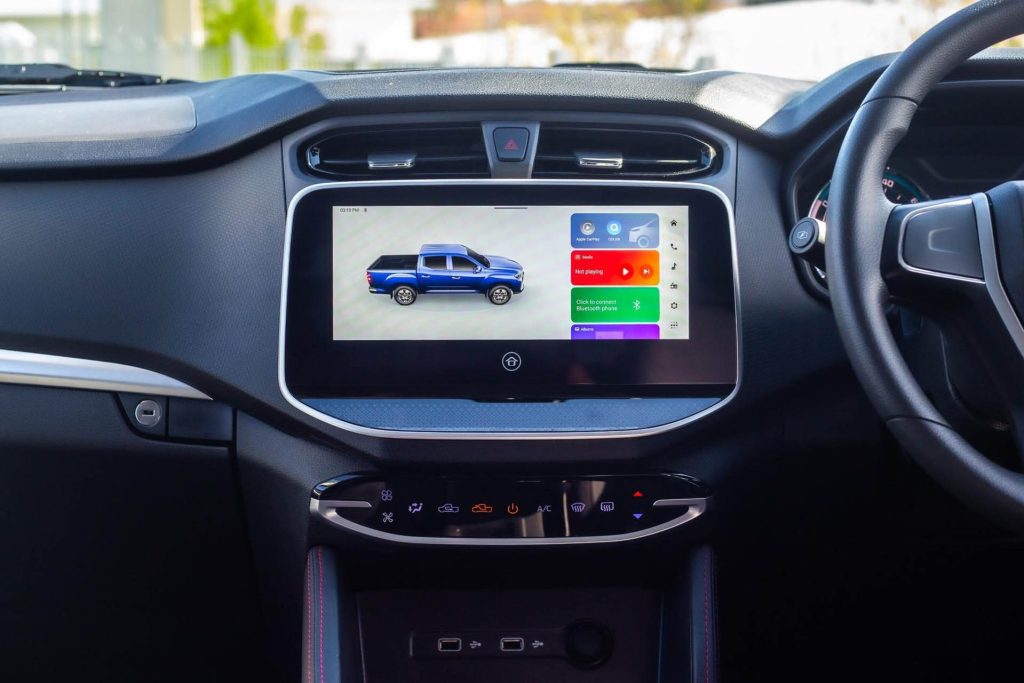 "This remarkable offer on the eT60 provides the perfect platform from which to electrify your fleet. It is unprecedented and provides huge savings," adds Stephens.
"The recent election results also create a sense of urgency due to National's plans to scrap the CCD rebate on the 31st of December this year. From January 1st 2024, the $7015 rebate will no longer be available for battery electric vehicles."
The LDV eT60 will only be offered for $49,975 until the end of the year or while stocks last. Register your interest here.