New Zealand could miss out on having quad-central exhaust set-ups on the 2023 Z06 Corvette.
After two years of behind-the-scenes tinkering, the re-engineered exhaust is said to come with a revamped sound, giving the new Corvette a distinct V8 growl.
However, being on the receiving end of that new sound could come down to where you live.
Overseas reports are confirming the Z06 will be fitted with a petrol particulate filter to comply with emission standards of most non-US (and Middle Eastern) countries.
Unfortunately, these Corvettes are likely to come with the traditional corner exit exhaust set-up, akin to that of the C8 Stingray you can buy.
We reached out to General Motors New Zealand for confirmation on this and was met by this rather vague answer:
"Right now, the focus is on the Corvette Z06 for the domestic North American market. Details relating to export versions for markets such as Australia and New Zealand will be released in due course."
It's not a 'no', but it is not a 'yes' either. So, take it how you will.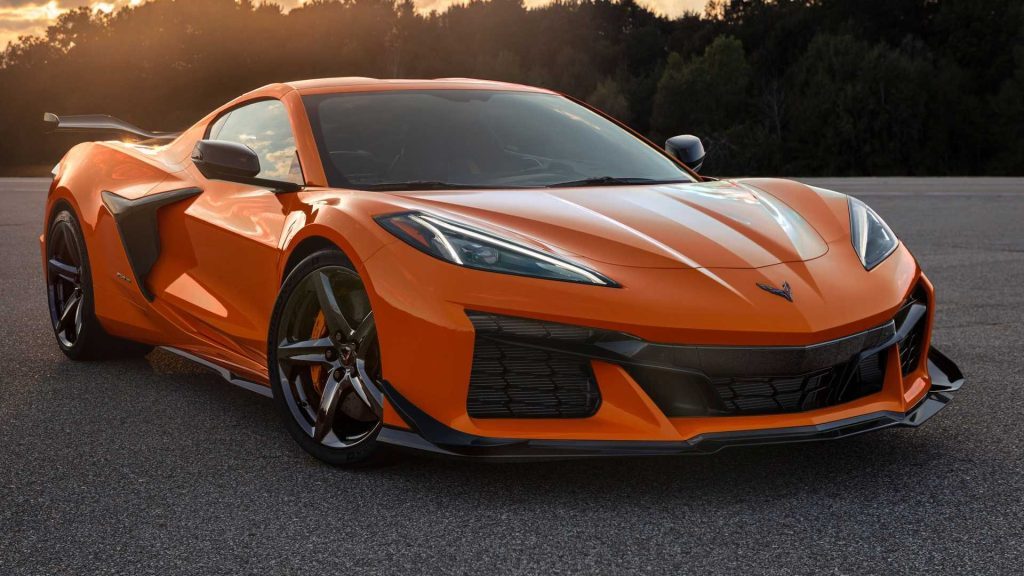 As for the actual engine, we don't expect much of a change to the naturally aspirated 5.5-litre V8. It packs a 500kW power punch, making it the most powerful naturally aspirated ever squeezed into a sportscar (well, so GM says).
Hopefully, it sounds like it too.