If it ain't broke, don't fix it.
Consider that the mantra of the third-generation Land Rover Sport.
It's immediately recognisable and builds on the success of the previous two Sport models.
However, several new developments are found in and around the third iteration of Sport, namely, what's under the bodywork.

Six powertrain options are available at launch: two plug-in hybrids, three mild hybrids and a 4.4-litre twin-turbo V8.
The mild hybrids come in the option of petrol or diesel.
But it's the BMW-sourced V8 that's got everyone talking. It sends 390kW to all four wheels and accelerates from zero to 100 km/h in 4.3 seconds.
A fully electric model won't be launched until 2024.
The overall look is exquisite. Range Rover hasn't gone all-out with the flashy grille or taillight design. In fact, the new Sport achieves what it needs to do – that is, be a luxury yet practical SUV for the affluent – in the minimalist way possible.

The overhangs have been shortened. The headlights are slimmer, and the grille is smaller. The door handles are flush to the bodywork, making each flank appear almost empty of anything.
In a Range Rover first, the Sport comes with Dynamic Air Suspension that provides added comfort on the less-than-ideal roads. There's even a cruise control setting specifically for off-roading.
The interior screams wealth but, again, in a minimal and simplistic way.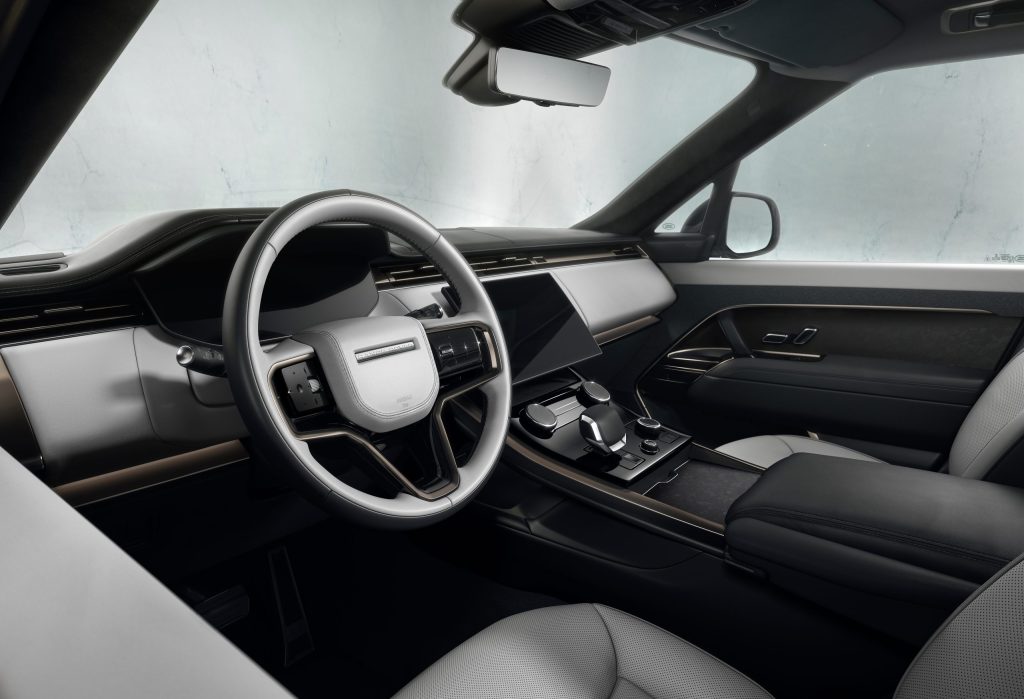 There's plenty of leather to go around, a mammoth touchscreen and an enlarged centre console.
There is no word on Kiwi specs and pricing, but UK outlets are reporting the Sport is starting at £79,125 or $154,000 NZD.