After being previewed earlier this year, Nissan has unveiled the Z Nismo as a hotted-up version of its two-door sports car with more power, slipperier aero, and improved handling. However, it's missing one crucial component that some fans may not be too pleased about, and that's a manual gearbox.
New Zealand availability is unknown at this time, but the new model has been confirmed for Australia which means it'll likely be sold here too. Pricing and specification are still being kept under wraps for all global markets though.
The Nismo sticks out like a sore thumb compared to the standard Z, mostly thanks to its new red-highlighted bodywork that wraps around the lower edges of the car.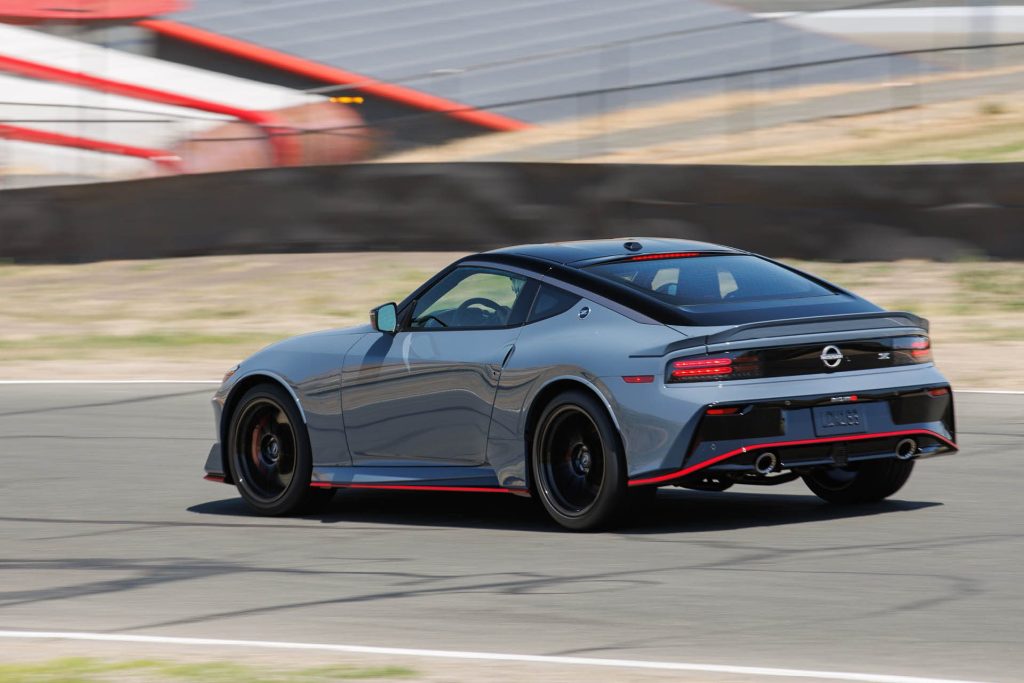 You'll immediately notice the new 'G-Nose' bumper up front which extends further forward than the original, a feature that pays its respects to the classic 240ZG.
The front grille has also been widened and is flanked by canards on either side which create vortexes over the front wheels. A new set of side skirts lead into a restyled rear bumper, while a taller and wider rear lip spoiler has been fitted to increase downforce.
Inside, Nismo's red touch has been applied to the start/stop button and drive mode selection buttons, as well as the tachometer outline on the driver's digital display. A set of Recaro seats covered in leather and Alcantara have been installed to keep both occupants in place during hard cornering too.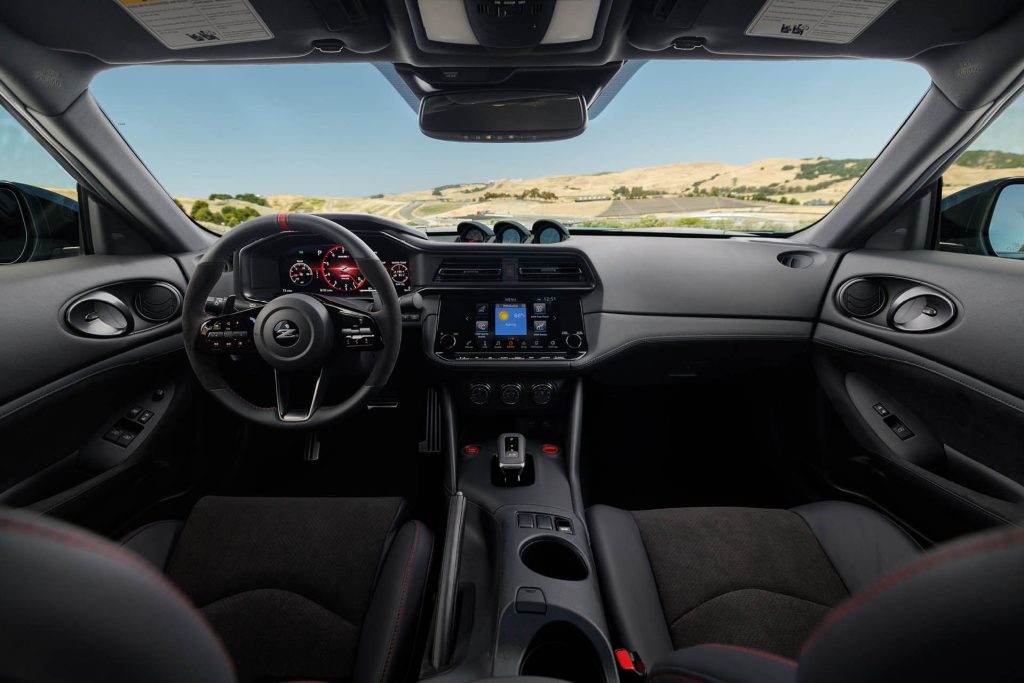 Under the bonnet sits an updated version of the familiar 3.0-litre twin-turbocharged V6 that now makes 313kW and 521Nm of torque, an increase of 15kW and 46Nm over the standard car thanks to improved cooling, more boost and independent ignition spark timing.
Unfortunately for the manual gearbox lovers among you, the Z Nismo will only be offered with a nine-speed automatic. However, it has been fettled with and now shifts faster than the standard unit which can be harnessed through a new Sport+ driving mode, tuned especially for the track.
The suspension has also been revised thanks to new anti-roll bars, a stiffer spring rate, and larger, retuned dampers. Larger front brakes have been fitted up front along with a more aggressive pad compound in the name of extra stopping power.
A new set of 19-inch Rays wheels can be found on all four corners, wrapped in Dunlop SP Sport Maxx GT600 tyres, similar to those used on the GT-R.
The new Nissan Z Nismo will go on sale in the United States during their autumn (our spring) later this year, with the model expected to arrive down under towards the later stages of 2023 or early 2024.
We'll be sure to let you know about the local availability of the Z Nismo as soon as we hear it.
Update: Nissan New Zealand has confirmed that the model will be sold locally. Pricing and specification have yet to be confirmed.