Good news V8 lovers, the Ford Mustang will continue to be offered with a petrol-powered eight-cylinder for as long as possible, according to the American carmaker.
We've all seen the headlines stating that countless carmakers are culling their large engines in favour of fully electric powertrains. However, an executive at Ford says this isn't the direction it will take its beloved two-door muscle car.
Global director of Ford Performance, Mark Rushbrook, told media in the US that the Blue Oval brand will continue to equip the model with a V8 "for as long as we can".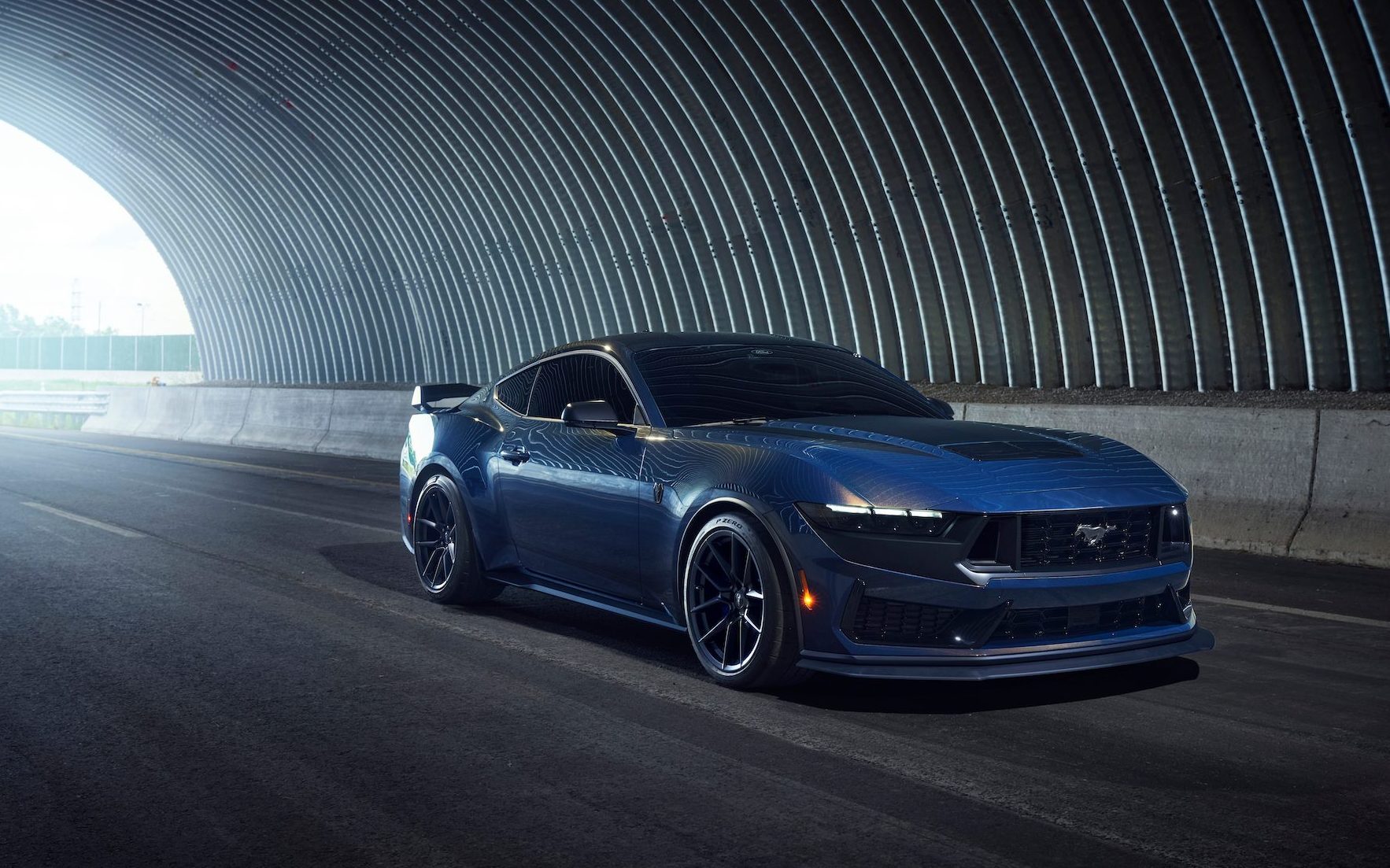 Future development of the engine will no doubt come down to customer demand and government regulation, according to the executive.
"Regulations are going to get tighter and tighter and tighter and we're going to keep working to keep pace with those… I'm not going to tell you what year we'll stop, because I have no idea," says Rushbrook.
So in essence, if emissions standards continue to tighten, it may just mean that the naturally aspirated 5.0-litre Coyote will take on a different form. This could involve turbocharging or making the V8 smaller, rather than discontinuing it outright.
Hybridisation is also another avenue Ford could explore and it's something it nearly did with the seventh-generation Mustang. However, the pure petrol-powered V8 has been left as is for now.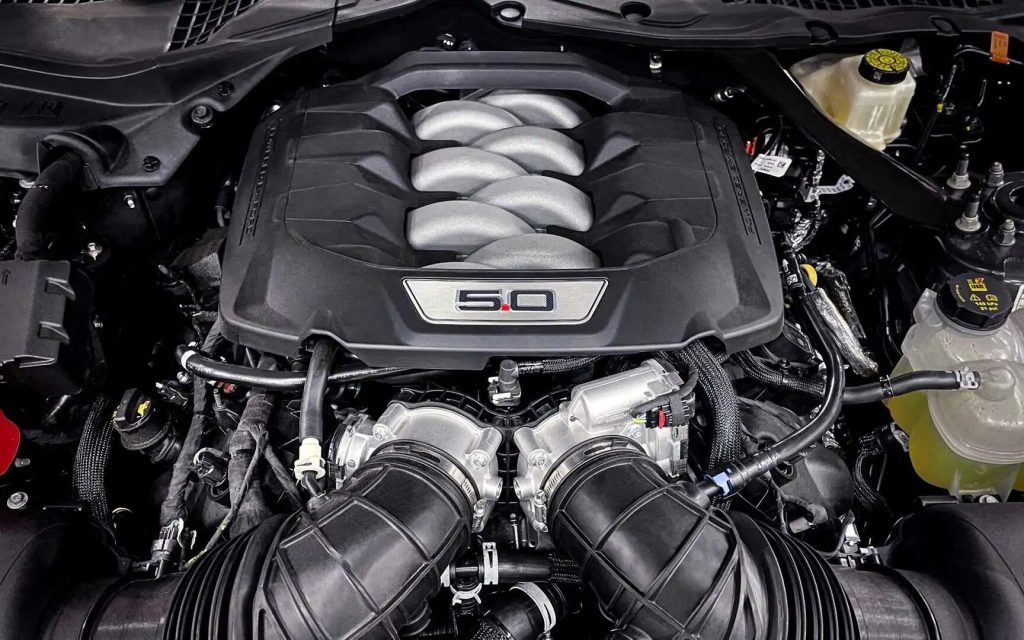 This is the exact opposite approach to what the Mustang's closest rivals have taken, with the Dodge Challenger losing two cylinders and the Chevrolet Camaro nameplate being axed altogether.
Because of this, global brand manager for the Mustang, Jim Owens, says the pony car could soak up some of its rivals' customers.
"People who have a bow tie (Chevrolet logo) tattooed on their body or a Challenger logo, Hellcat logo… we probably won't bring those people in," says Owens, via Drive.
"But for those who are still interested in (petrol-powered V8) version of the sports car and don't have their loyalties, we really believe that we have the design, the (engine), the suspension… and the technology."