Nissan has unveiled a performance version of its Skyline, and no, it doesn't wear the GT-R nameplate. It does however feature a Nismo badge and some go-faster goodies.
Unfortunately for us, the sport sedan (also known as the Infiniti Q50 in international markets) will only be sold in Japan for between 7.9 and 8.5 million Yen, or nearly $NZ100k.
What you get is a hotted-up version of the standard Skyline's 3.0-litre twin-turbocharged V6 that makes 309kW and 550Nm of torque.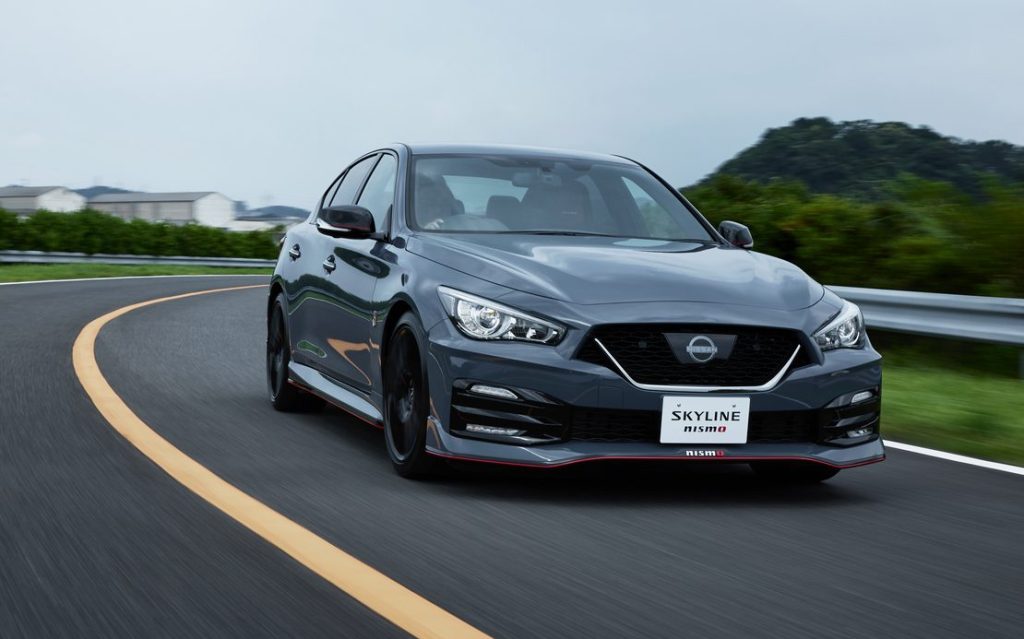 The seven-speed automatic transmission now changes gears according to a "Nismo-dedicated" shift schedule in both 'Sport' and 'Sport+' driving modes too.
A set of exclusive Enkei 19-inch aluminium wheels can be found on all four corners, supporting 20mm wider tyres at the rear. Helping the car grip up better is a new suspension set-up that has been developed to reduce body roll when cornering.
The Skyline special has been fitted with Nismo bumpers front and rear, as well as new side sill covers, each highlighted in red. You'll also find a GT badge on both front guards which is a throwback to models of old.
Inside, there's a leather-wrapped steering wheel that features a red centre mark, a 280km/h speedometer and a red-ringed tachometer. Both the driver and front seat passenger get Recaro sports seats with a red accent in the middle.
Just 1000 units of the Nissan Skyline Nismo will be made and its launch is set for early September 2023.
Plans are also in place to make 100 Limited models next year that will commemorate the 60th anniversary of the S54A-1 Skyline GT, featuring a design "reminiscent of a race car".