Some long term vehicles resonate better than others, and the Nissan Navara ST-X 4WD ute that NZ Autocar general manager, gavin shaw, is driving currently rates highly in his estimation. Us too, for last year it edged triton and Amarok in a three-way.
Utes are best sellers at present, several of them outpointing perennial faves like Corolla for monthly new vehicle sales. How come? A number of reasons, one of which is the option of 4WD should you need it for towing a boat or a float, or heading off paved surfaces. And then there's the utility of the wellside; as seen in the images, we loaded it up with wood off-cuts and despite what must have been nearly a tonne of carbon-based fuel out the back, the Navara barely noticed on the trip home.
It's so much easier to load than an SUV too; with a plastic liner for wellside protection, little in the way of tray lining is necessary. We used some old carpet anyway to catch the sawdust but the reality is you just hose the wellside down afterwards, and you're done. The clean up is so much easier than that with an SUV; we often spend upwards of half an hour after a wood run and vacuuming gunk out of carpets can be tiresome.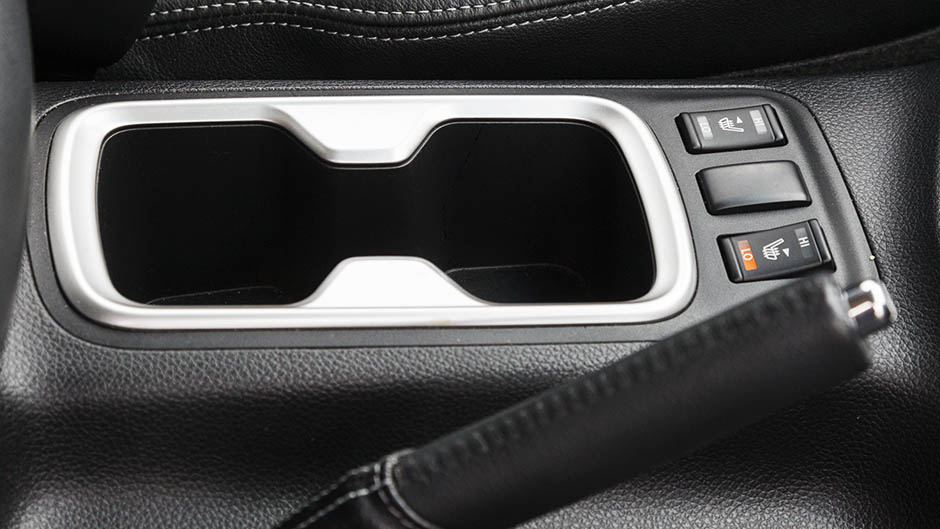 Modern utes are so much more refined and car-like to drive too, especially the Navara which rides unladen a bit better than some of its rivals thanks to its five-link rear suspension. It's quieter on the go too, perhaps because it's not quite so sizeable in capacity compared with competitors. However, its 2.3L bi-turbodiesel outputs 140kW and 450Nm which is there or thereabouts in the sector, as is acceleration, arriving at 100km/h in just under 10sec. Nissan rates fuel use at 7.0L/100km, and on the way to work this morning, largely on flat uninterrupted motorway running we saw 6.8L/100km overall. Gavin reckons it costs him half as much to run as his previous petrol-powered daily drive, about $60 in diesel for a week of mainly city work.
It's often the small things that endear a vehicle to its owner, and Gavin reckons one of those is the unique power operated window in the rear. This can be left partly open when you're parked up so the cabin can vent, meaning you don't return to an oven-like interior on a warm day; smart thinking that. Other features that he reckons rate a mention include the cushy seats, both front and rear, the optional sunroof, the stable handling and he too likes the decent unladen ride. We also admire the look of this over many of its rivals, the comfort entry, seat heating for driver and front seat passenger, and the ease of Bluetooth hook up for our sometimes vexing MP3 player. One aspect we're not so fussed about is lack of steering column adjustability in the fore and aft plane, but it's not alone amongst the utes in not having this facility.
The Navara has proven a reliable workhorse too, the only niggle worth mentioning being that the vehicle wouldn't recognise the key on the odd occasion. The helpline knew about this and suggested holding the key hard against the pushbutton starter and it fired up immediately. Otherwise, it has been a couple of months of incident-free running. Of the vehicles Gavin has been driving over the past few years, he rates the Navara as amongst the best.