More news out of the 2023 Consumer Electronics Show earlier this month has given us a glimpse of the new Volkswagen ID.7 which has been camouflaged in electroluminescent paint.
The new model will be the German carmaker's first fully electric sedan based on its modular electric drive matrix (MEB) platform and takes after the ID.Aero concept that was revealed in China last year.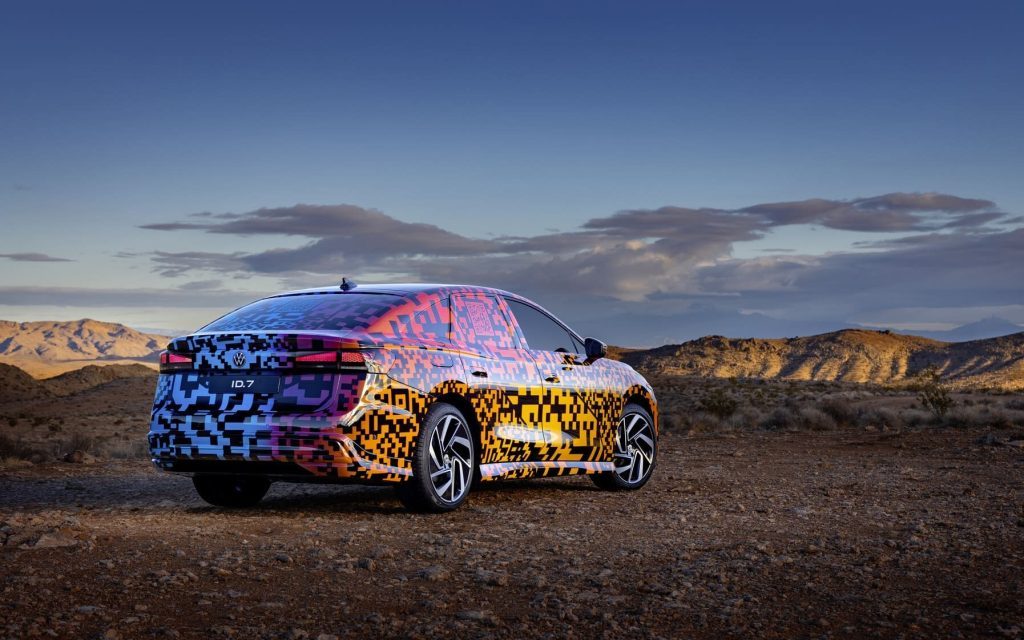 Volkswagen aims to extend its electric model range into high end segments with the ID.7, meaning it will likely be pitted against the Tesla Model 3.
Its design follows that of the ID model family with aerodynamic features found throughout such as air intakes mounted up front that guide air down the sides of the vehicle, helping it travel 700km on a single charge.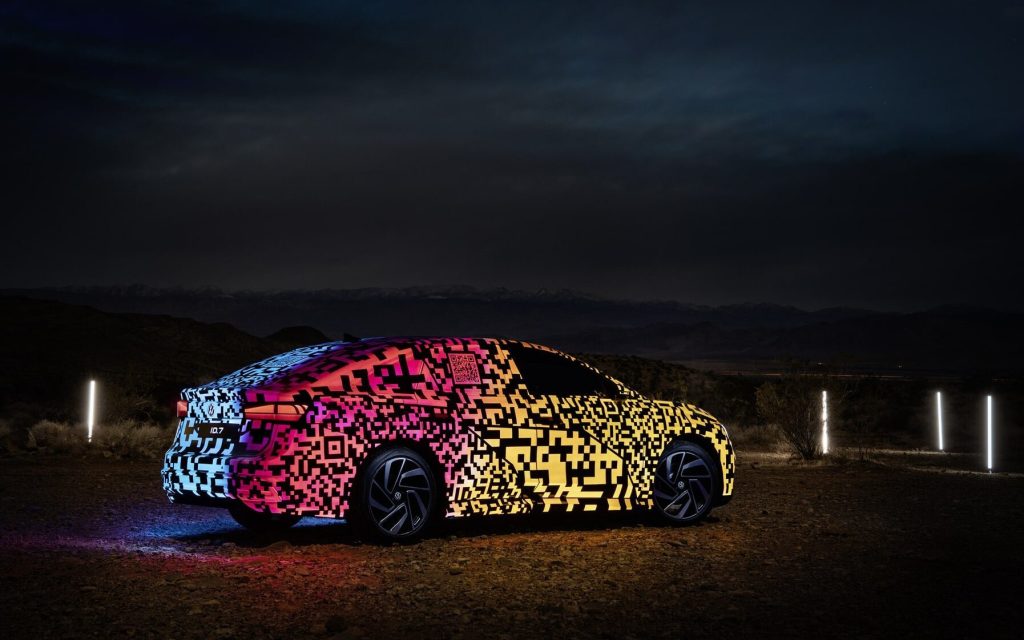 Upon being shown to the public, Volkswagen clad the ID.7 in a unique camouflage paint scheme which lights up interactively through electroluminescence. Approximately 40 layers of paint were used to create such an effect, with 22 areas of the vehicle being able to light up independently of each other.
Other than its trick exterior which probably won't come on the production car, the interior offers a host of technologies like an augmented reality head-up display, a 15-inch screen, and illuminated touch sliders among other features.
There's also a big emphasis on its air conditioning system which is controlled via the first layer of the ID.7's infotainment system. It makes use of newly designed "Smart Air Vents" which control the flow of air and move dynamically to distribute the air over large areas as quickly as possible.
Volkswagen has already delivered 500,000 vehicles based on the MEB platform with the ID.7 becoming the sixth model in its electric lineup upon its launch sometime in the near future.