Of all the cars you could think of giving a new lease of life, what's the chance one of those would be a 1988 Mitsubishi V3000 GLX? For the New Zealand Police, the 'Flying Wedge' was at the top of its list.
Although the old patrol car already looks extremely well-kept, it will be stripped out and refurbished back to factory fresh condition. In fact, work has already begun on taking the car's interior apart according to an update posted to social media.
"Stage one in the 1988 Mitsubishi V3000 refurb – pull all of the interior out! Good bones, which is a relief, no rust," the NZ Police Museum stated.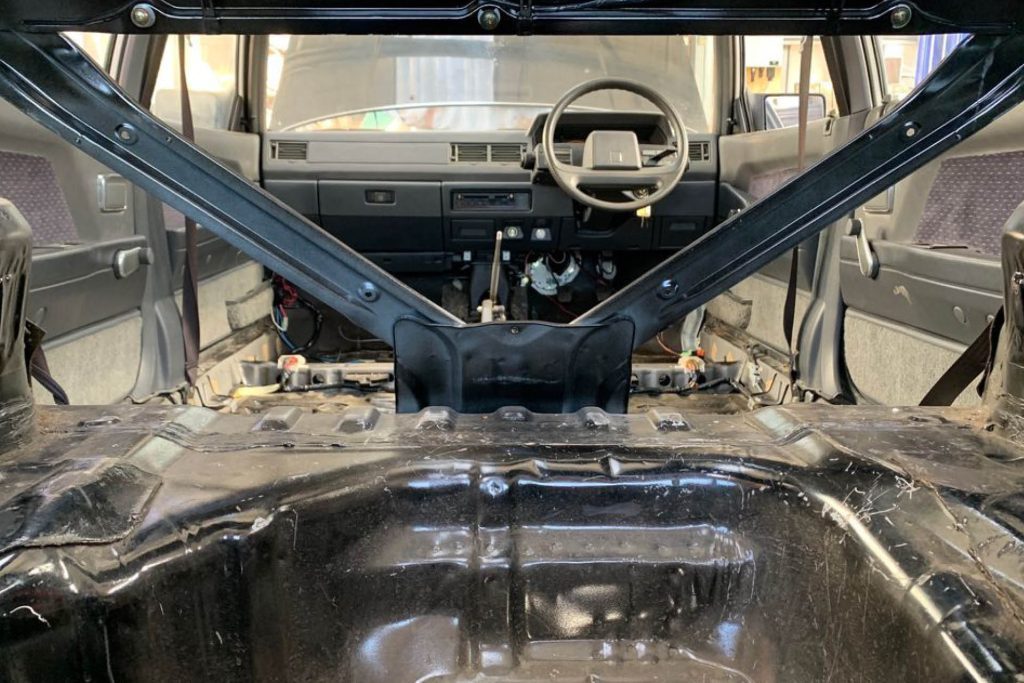 In a fitting touch, the vehicle's restoration is being carried out by the same Mitsubishi Motors technician who fitted it with all of its police gubbins back in 1988.
Those of you with a good memory or who grew up in the late '80s or early '90s may remember seeing a few V3000s on the beat wearing a Ministry of Transport Traffic Safety Service livery. Each of those cars, including this example, was later reclad in an NZ Police scheme when the MOT and Police merged in 1992.
"This is an important event in New Zealand Police and Ministry of Transport history and our V3000 tells that story. The V3000 was a highly sought-after vehicle and many were deployed to AOS," the NZ Police Museum added.
"The New Zealand Police livery will remain on this car – because preserving history is what we do."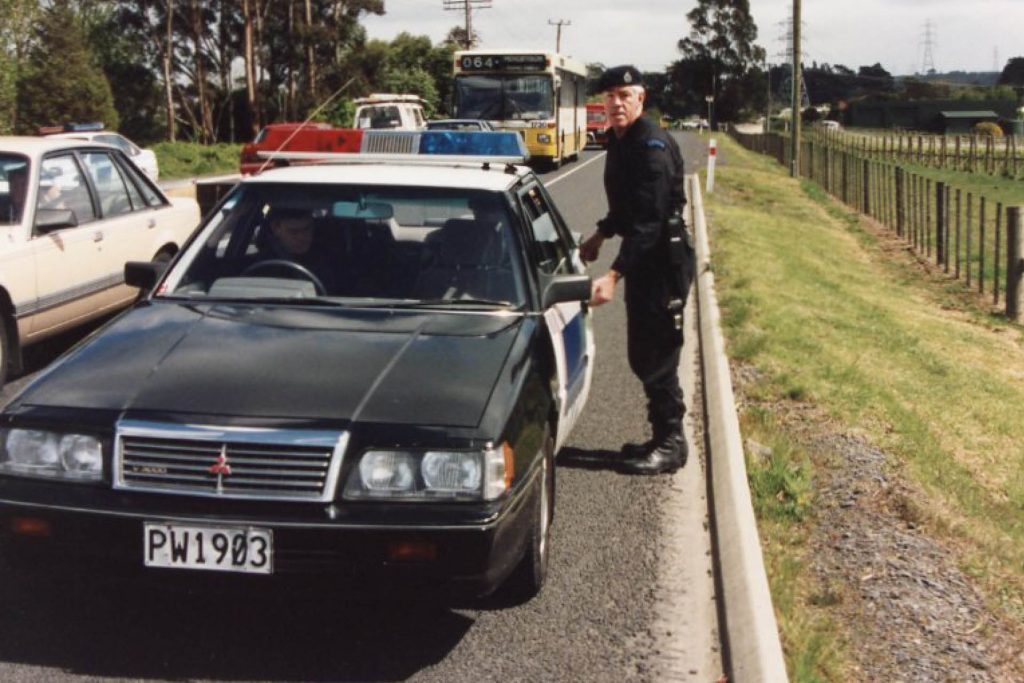 During the model's time with the force, it was given the nickname 'Flying Wedge' because of its angular shape typical of cars from that era.
In other markets, the model was sold under the Galant nameplate as well as the Magna over in Australia. On our shores, it was offered as the Sigma, with the V3000 designation being given to the top specification variant.
As for what's under the bonnet, the Mitsi was fitted with a 3.0-litre V6 that makes 110kW, mated to a five-speed manual transmission.