After months of teasers, the covers have finally come off the new Mitsubishi Triton ute which enters its sixth-generation after the model was first released 45 years ago.
The model has taken on a more boxy design compared to its predecessor, with the designers incorporating their vision of "toughness" into the ute's styling as best as possible.
An aggressive new face adorns the front of the ute which is dominated by a split LED headlight and L-shaped daytime running lights, while the rear is highlighted by a pair of T-shaped taillights, marking the new Triton's width.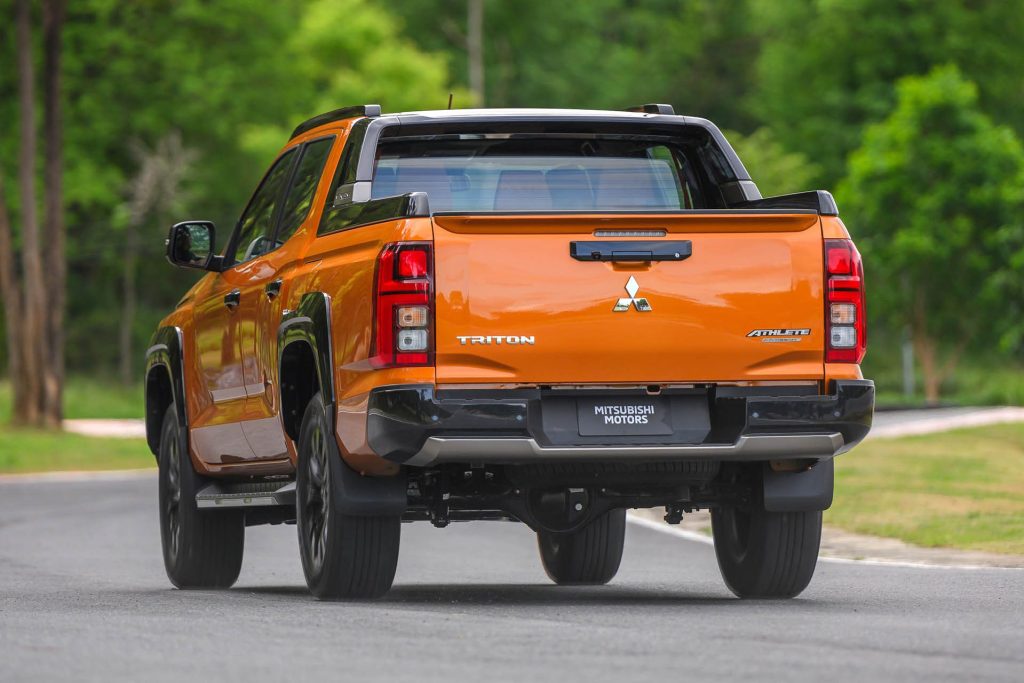 Customers will be spoilt for choice by a palette of body colours when the Triton goes on sale later this year, including a metallic orange and a silver finish. There will also be two basic white colours to choose from, as well as a grey and a black option.
In its highest specification, the Triton wears a body-coloured front grille and black coloured trim parts. Other highly-appointed features include a styling bar on the roof rails, over fenders, and a sports bar.
Those wanting to take customisation further can choose from a range of dress up parts like a side-door garnish, grille emblem, a bed liner and more, among other aftermarket accessories.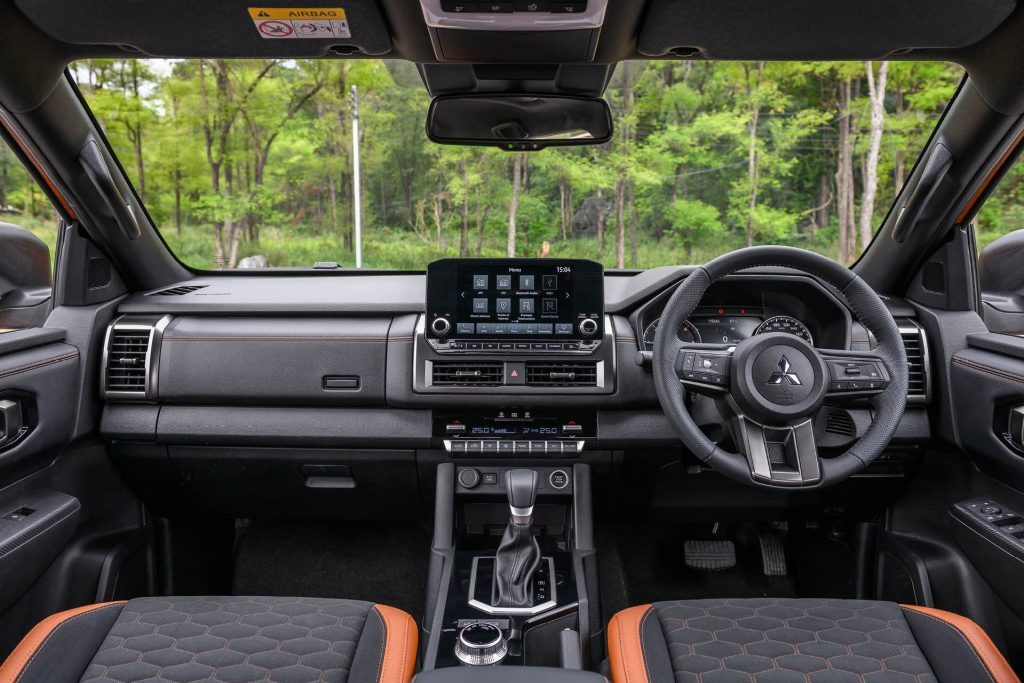 Inside, the driver's instrument panel is surprisingly still analogue and sits alongside a centrally-mounted 9-inch infotainment display which features smartphone connectivity. Devices can be charged by means of USB Type-A and C sockets on the centre console as well as a wireless charger. The switchgear has been designed with those who wear gloves in mind too.
The new Triton comes in a range of different body styles, including dual-cab, club cab or single cab, with each being based on a new ladder-frame chassis with a 130mm longer wheelbase over the previous model.
The bed itself has been lowered by 45mm to 820mm compared to the old Triton, while the edges of the rear bumper have been reinforced and can now be used as a foot space.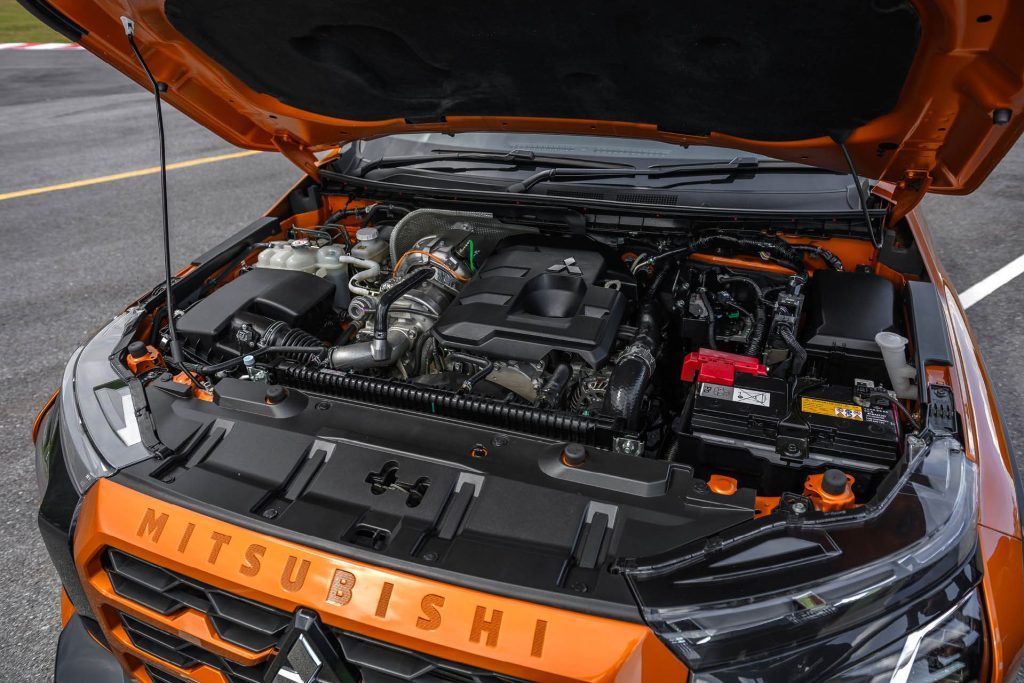 A newly-developed 2.4-litre turbocharged diesel four-cylinder sits under the bonnet, producing 150kW and 470Nm of torque. The engine is mated to a six-speed automatic transmission, with a shift-by-wire six-speed manual available as an option. Behind the gearbox sits a torque sensing four-wheel drive transfer case that sends power to each wheel when selected.
Speaking of four-wheel drive, Tritons equipped with the Super Select 4WD-II system can choose from up to four modes including rear-wheel drive, full-time four-wheel drive, four-wheel drive with a locked centre differential, and a locked low-range four-wheel drive setting.
As for driver assistance and safety features, the sixth-generation ute comes with adaptive cruise control, forward collision mitigation, blind spot monitoring with lane change assist, rear cross traffic alert and more.
International sales of the new ute are expected to reach at least 200,000 units a year in over 100 countries, making it Mitsubishi's most important model moving forward.
Mitsubishi plans to release the new Triton in South East Asia before it makes its way down to New Zealand and Australia in early 2024. It will also become the first new ute sold in Japan in 12 years.