The day has finally come when we are greeted with a Mercedes-AMG C 63 that no longer features a V8 under the bonnet. But that doesn't necessarily mean it has less power.
By far the biggest talking point is its new mill, which is said to be the most powerful production four-cylinder in the world.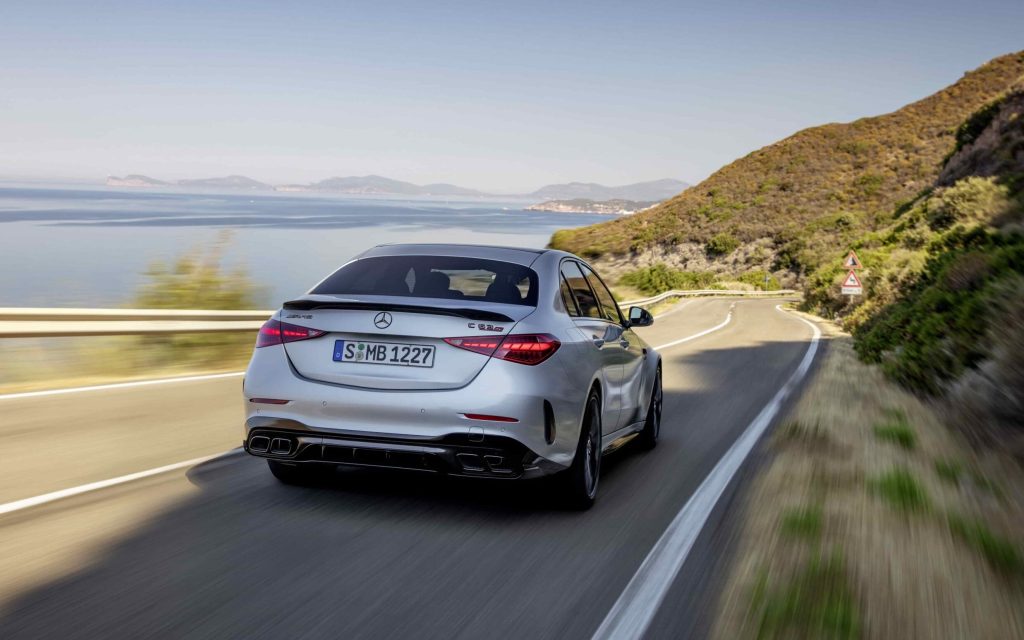 A turbocharged 2.0-litre petrol engine hooked up to a hybrid system now resides where the aforementioned V8 once sat. The new unit evidently outputs 500kW of power and 1020Nm of torque. That figure is the highest the C-Class range has ever seen. 
The engine is essentially borrowed from the A 45 hatchback but now uses an electric motor to spool up the turbocharger, thereby eliminating turbo lag. The engine alone develops 350kW and 545NM of torque.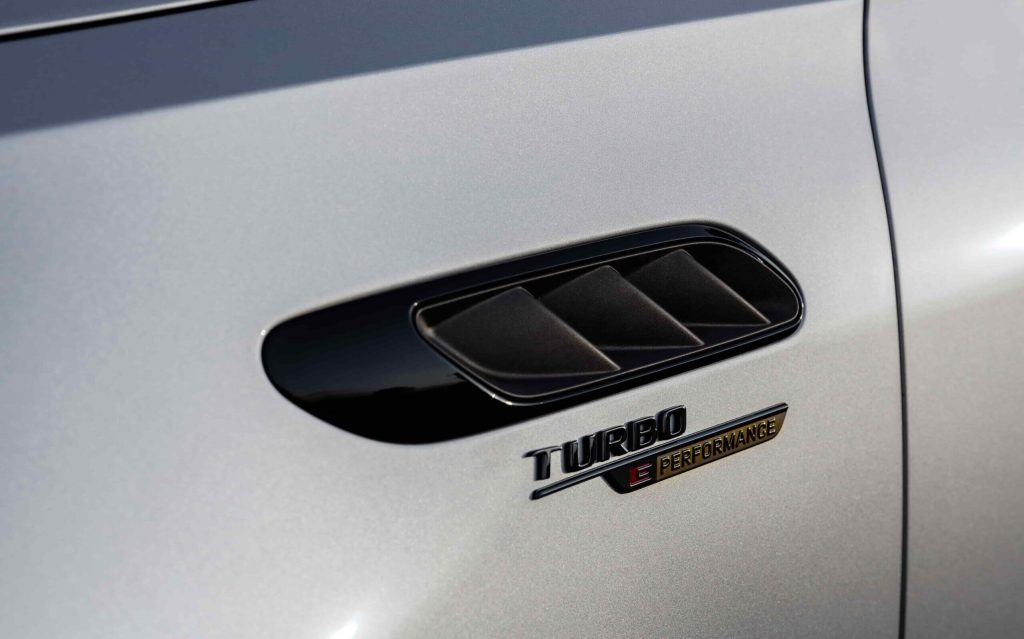 Gearing for the internal combustion engine is handled by a nine-speed twin-clutch gearbox while an electric motor at the back sends power through a two-speed transmission that kicks up a gear at 13,500rpm.
However, the addition of a battery and electric motor for the hybrid system means the C 63 isn't exactly a featherweight. That and the added tech like adaptive suspension, rear-wheel steering, and four-wheel drive all adds up to 2115kg for the sedan and 2145kg for the wagon.
Still, Mercedes-AMG reckons the C 63 is capable of a 0 to 100km/h run in 3.4 seconds while top speed is limited to 280km/h. And the firm rates the consumption at 6.9L/100km overall. This a performance hybrid, the 6.1kW battery and motor used to boost power. But the C 63 is still capable of a small amount of electric driving, Mercedes quoting an emissions-free range of 13km. 
The C 63 still looks as if it's a German muscle car featuring widened arches, power domes on the bonnet with an air outlet between, a quad-exit exhaust and optional 20-inch wheels.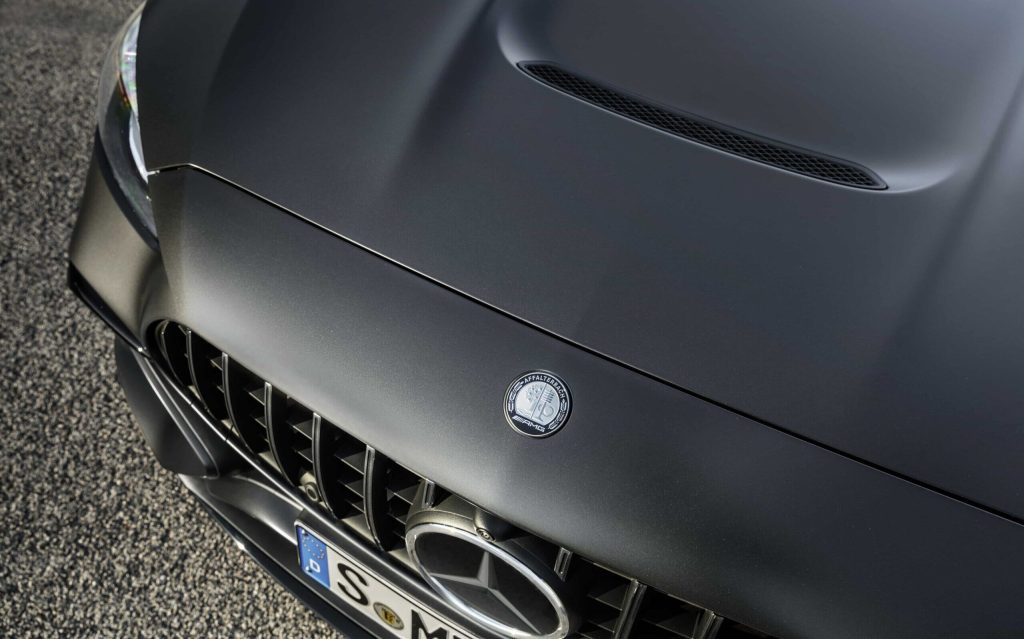 Inside are hybrid-specific driver and infotainment screens. AMG sports seats ensure you're held in place while checking out the C 63's drift mode.
The new steering wheel comes complete with shortcuts for suspension, traction control, and exhaust settings, along with drive modes. Wheel jockeys can also select from four different levels of hybrid system regeneration.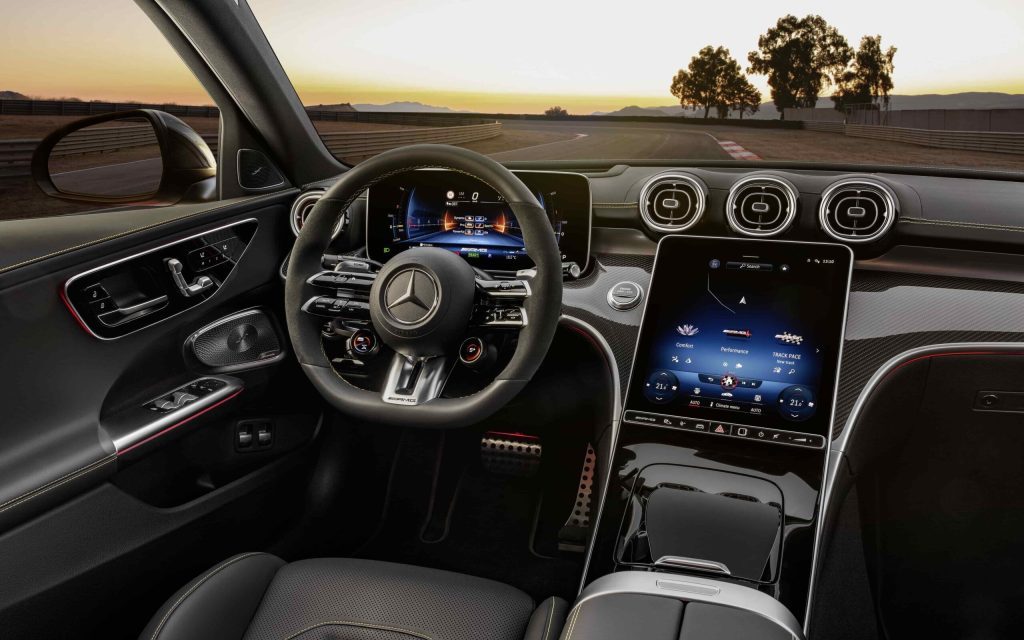 With a shift to a more efficient four-cylinder hybrid package, the new C 63 will not sound as cool as any former V8 model but it certainly doesn't fail to impress on paper.