One of Maserati's most iconic models from the past two decades has returned, the GranTurismo, now with the choice of a petrol or electric powertrain.
Maserati says the new GT is "an ideal balance between beauty and functionality".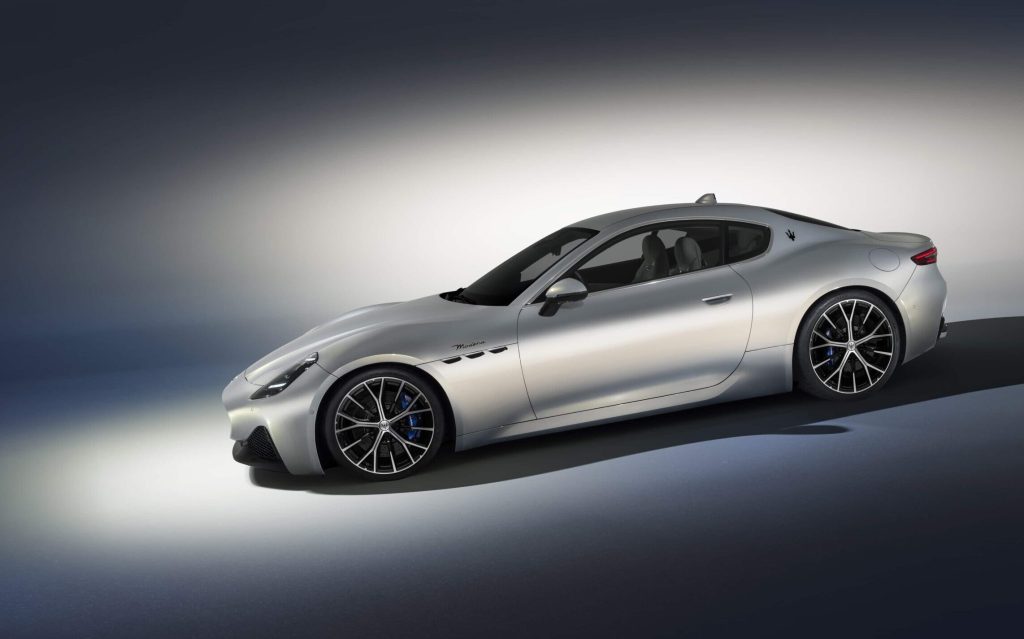 At first glance, the GranTurismo is unmistakably a grand tourer (hence its name) complete with a coupe body style, long bonnet, and sleek roof line. It's an evolution of the former design.
Three levels of power to choose from
Housed under that extended bonnet is the same V6 Nettuno engine found in Maserati's MC20 sportscar. It will power both GranTurismo specifications, the Modena with a 365kW version of the 3.0-litre twin-turbocharged unit, and the Trofeo with an upgraded 410kW output. Power is sent to all four wheels through an eight-speed automatic transmission.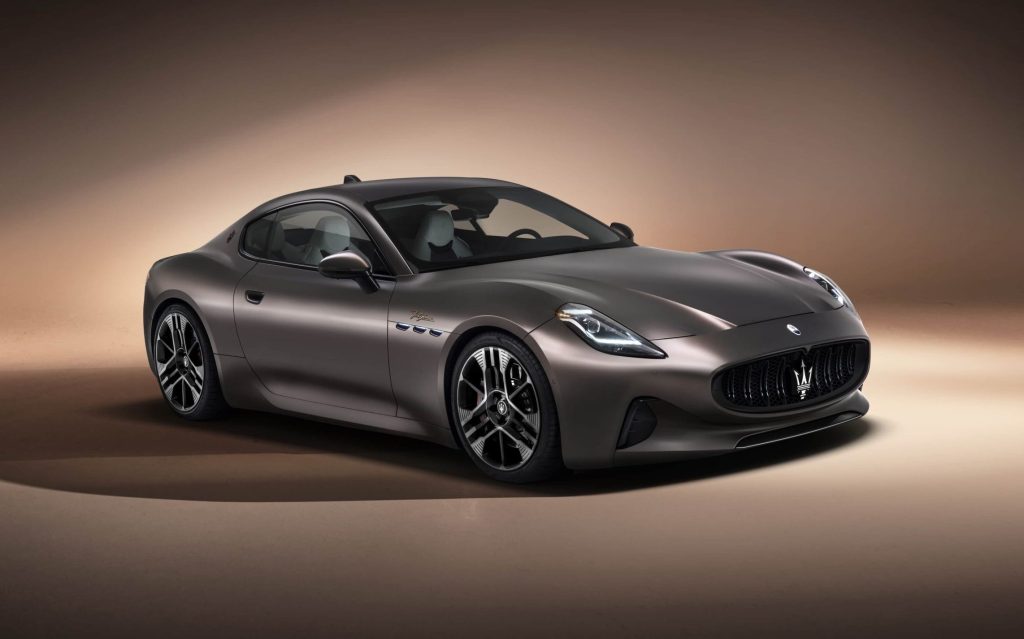 The GranTurismo will also be Maserati's first model to feature a fully electric drivetrain, referred to as the Folgore. It makes use of three 300kW electric motors (two at the back, one at the front) which are powered by the car's 92.5kWh battery. All up, the electric GranTurismo is said to provide a continuous output of 567kW.
The Trofeo is estimated to reach 100km/h from a stand still in 3.5 seconds, while the Modena does it in 3.9 seconds. If you opt for the electric Folgore, that figure comes down to 2.7 seconds.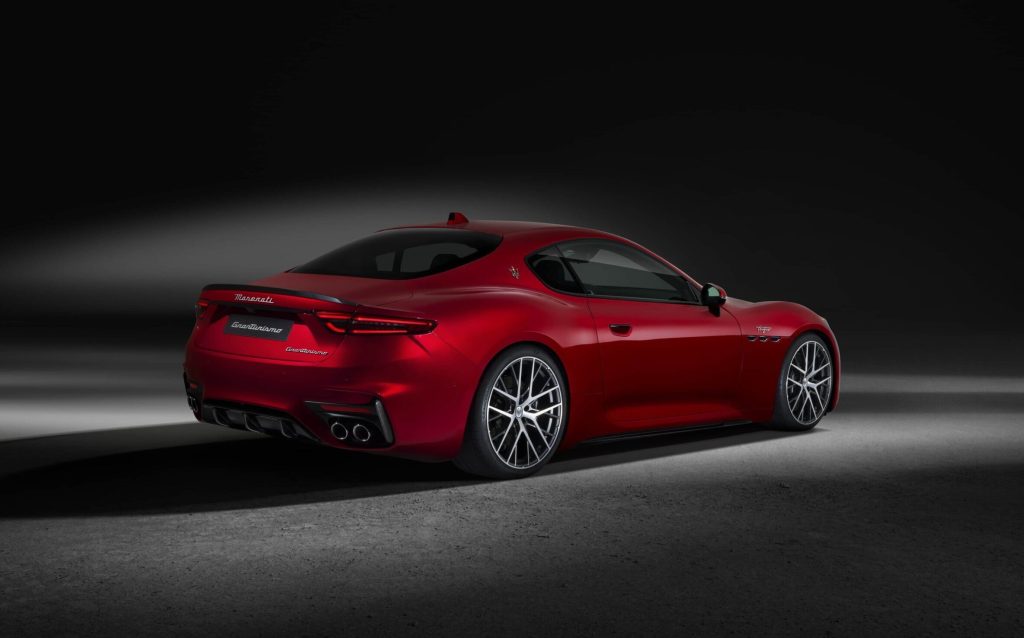 Each model will feature a double wishbone suspension layout up front with a multilink rear. Brembo brakes can be found on all four corners.
Lightweight materials like aluminium and magnesium have been used in the GranTurismo's construction, contributing to an overall weight of 1795kg in the V6 models, and 2260kg in the EV.
What's inside?
Maserati has equipped the new model with its latest infotainment system, a display that brings together the vehicle's main functions on one integrated touchscreen, and a head-up display as an option.
Even in the EV, passengers are able to experience the Maserati's "iconic signature engine sound" courtesy of an optional 3D surround sound system made up of 19 speakers with an output of 1195W.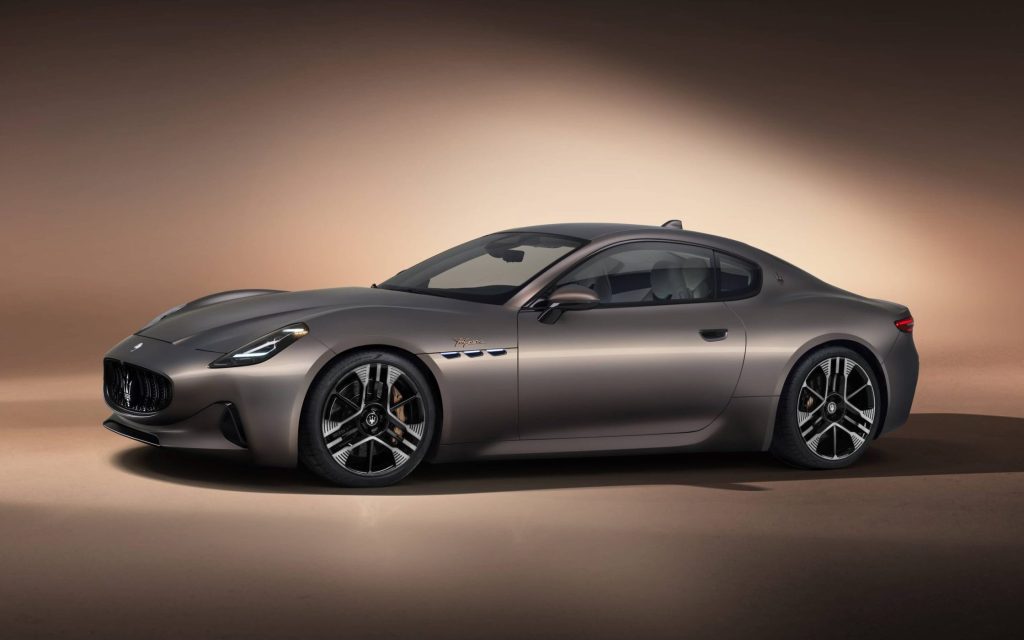 Driving modes in the V6 are handled by the car's new dynamics module which can switch between Comfort, GT, Sport and Corsa. The EV features, Max Range, GT, Sport and Corsa modes.
So when can we see it?
The model is shown on Maserati New Zealand's website suggesting its arrival sometime next year.
Alongside the standard model, the GranTurismo will be available in a limited PrimaSerie 75th Anniversary Launch Edition upon its release.