The third-generation BMW X1 has been revealed, along with its first-ever electric counterpart – the iX1.
Boasting an updated design, superior spaciousness and a broader range of standard equipment over its predecessor, the new X1 provides a new entry point into the BMW SUV and EV family.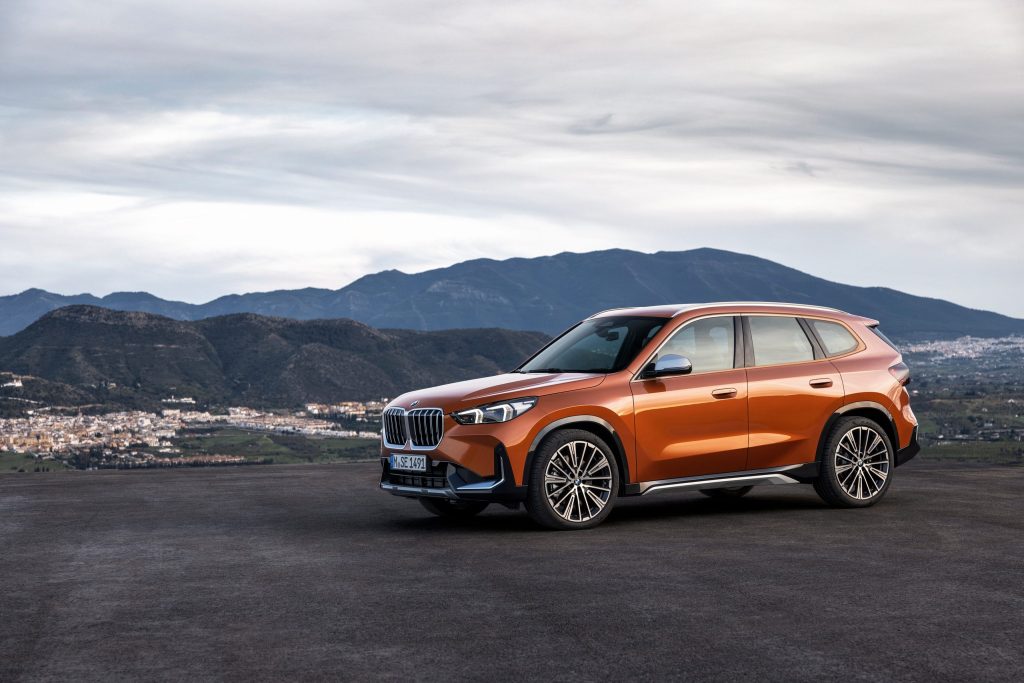 BMW's new SUV will be based on BMW's FAAR platform currently used by the likes of the 1 Series, 2 Series, and Mini Countryman.
A variety of powertrain options are available including two petrol engines linked up to a dual-clutch seven-speed transmission as well as a pair of plug-in hybrid models. These will be followed up with the release of the all-electric iX1.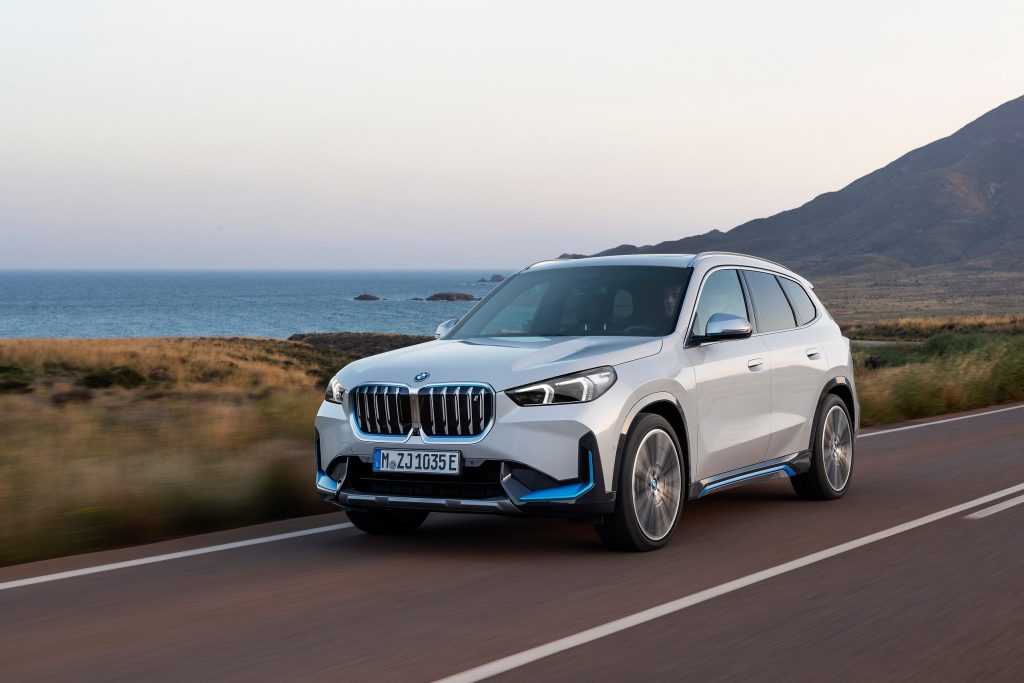 The new iX1 xDrive30 uses dual electric motors over each axle that when combined produce 230kW and 494Nm, achieving 0-100km/h in 5.7 seconds, and a top speed of 180km/h. With long distance driving in mind, the 64.7kWh battery is said to provide a range of 438km per charge. With the ability to accept up to 130kW of DC charging, BMW says a 10 to 80 percent charge can be achieved in just 29 minutes.
Interestingly, BMW's more expensive i4 and iX can charge at 200kW but the iX1's smaller battery makes up for any lost time.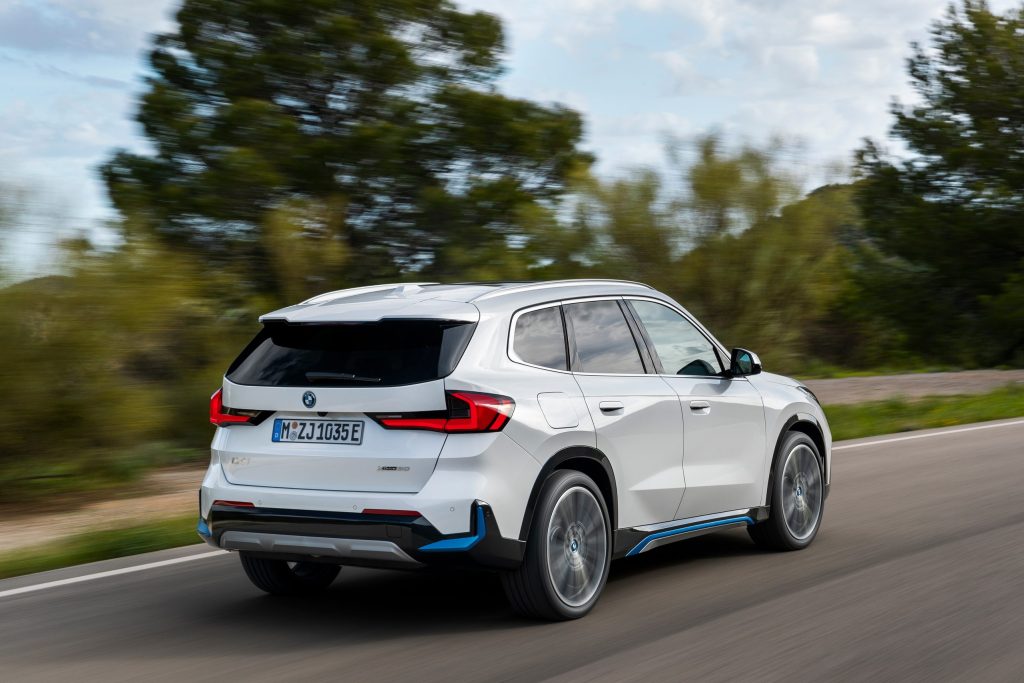 As for the petrol, the xDrive23i model produces 163kW and 360Nm taking it from 0-100km/h in 7.1 seconds with a top speed of 233km/h.
There's even more room to grow for the X1 as two conventionally powered variants with the addition of 48V mild hybrid technology are due for release after the iX1. This system integrates an electric motor into the seven-speed dual-clutch transmission allowing it to boost efficiency and power delivery.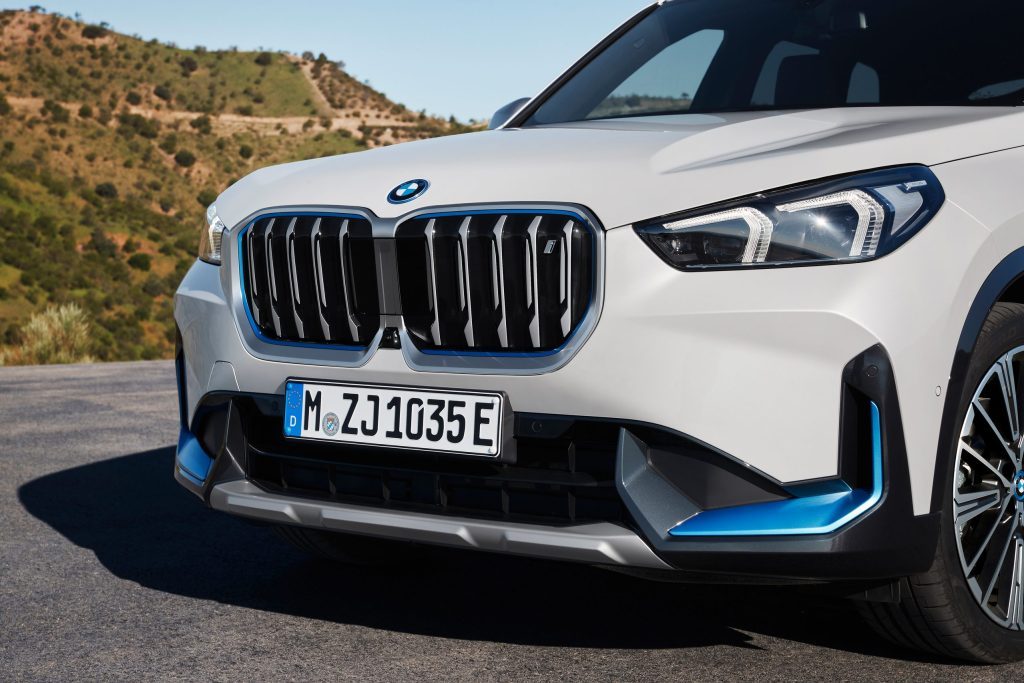 While it may look similar to the outgoing model, this is in fact a brand new car and not a facelift.
However, most of the changes occur inside with an attractively styled tech filled interior.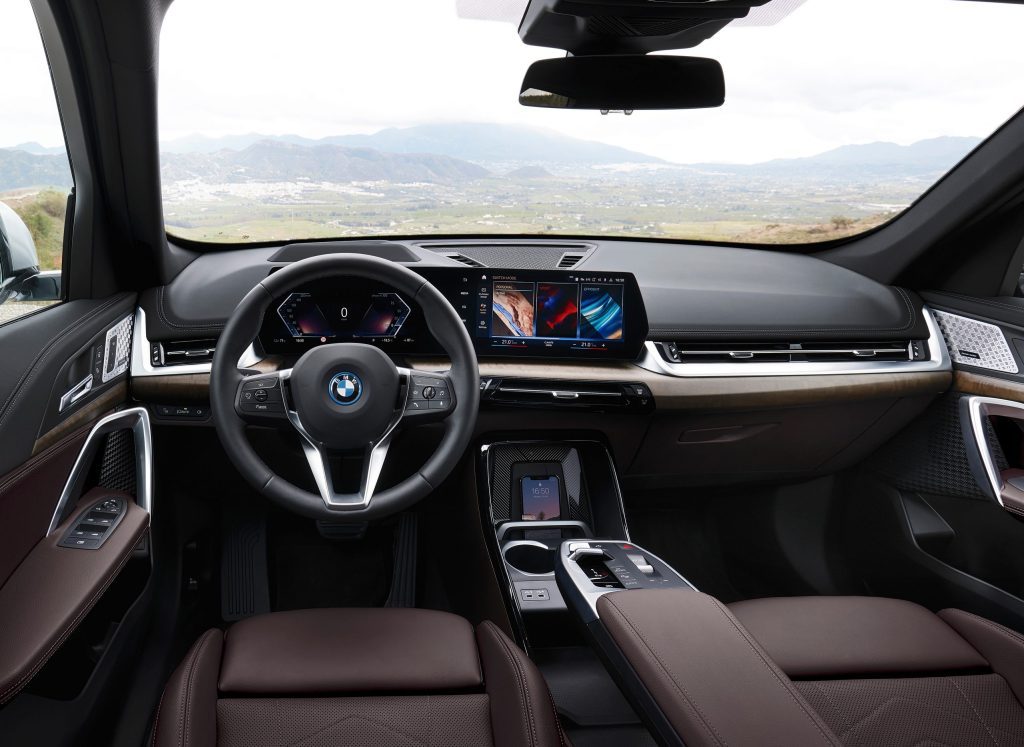 The standard BMW Live Cockpit Plus includes the cloud-based navigation system BMW Maps and a six-speaker audio system with a 100 watt amplifier. The Harman Kardon Sound System included as standard on Pro models raises the number of speakers to 12 and the amplifier output to 205 watts.
Pricing has yet to be announced for New Zealand, but should be due here by the end of the year.