It's been a long time coming, but a production version of the highly anticipated Mercedes-AMG ONE is finally here.
What is essentially a Formula One car for the road, we first heard of the AMG ONE way back in 2017 but the project was plagued with challenges throughout its development process. Building a 1,000+ horsepower hypercar is never an easy feat, let alone having to convert a 15,000rpm bona fide race engine for daily use which mind you, still revs to an impressive 11,000rpm.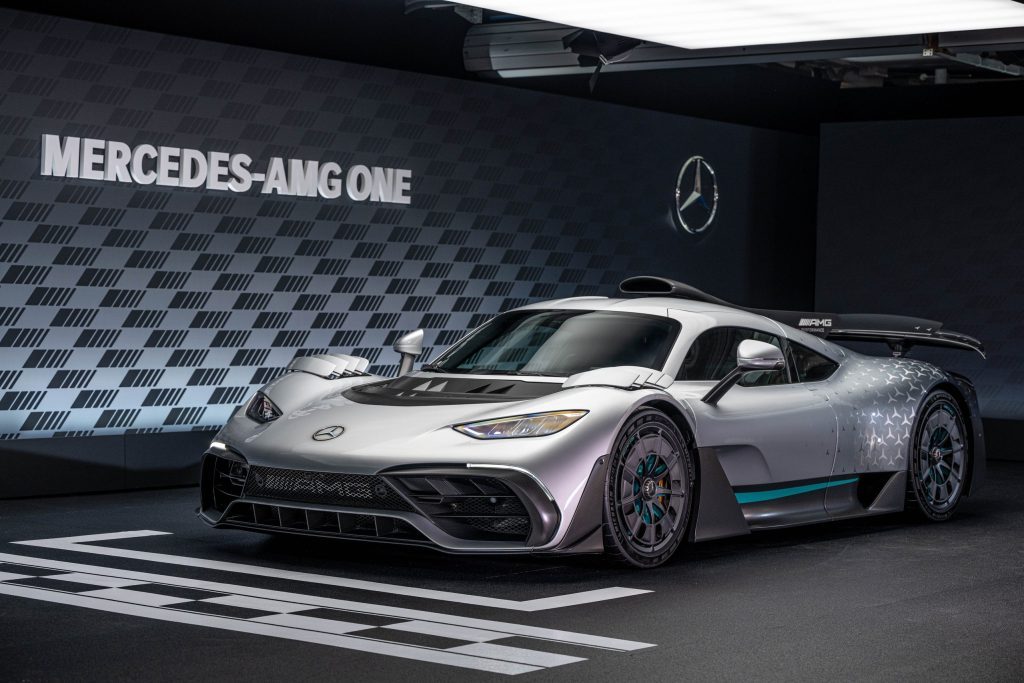 Speaking of power units, you can find the F1-derived 1.6-litre turbo V6 engine wedged between the driver and the rear axle producing 422kW of pure ICE power alone.
The petrol engine is backed up by more F1 technology including an MGU-K system positioned on the crankshaft which adds 120kW to the tally.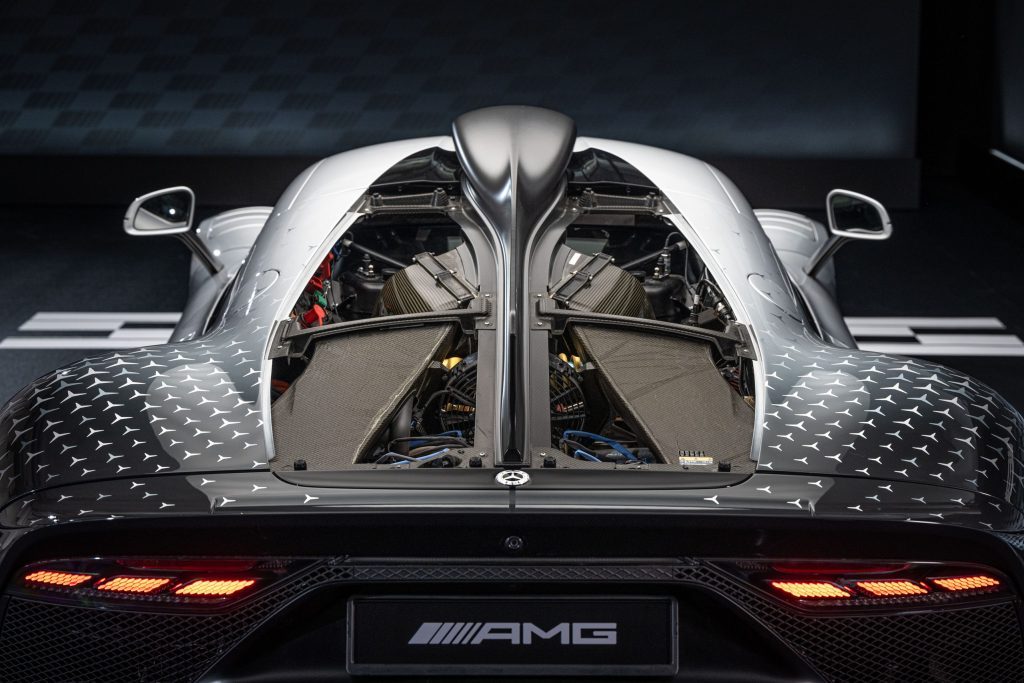 With the addition of two electric motors on the front wheels pumping out 120kW each, that's a total of 782kW. As for torque, the drivetrain is so complex, Mercedes themselves haven't quite figured that one yet.
Weighing in at 1,695kg, the ONE can be propelled from 0 to 100km/h in 2.9 seconds and achieve a top speed of 352km/h.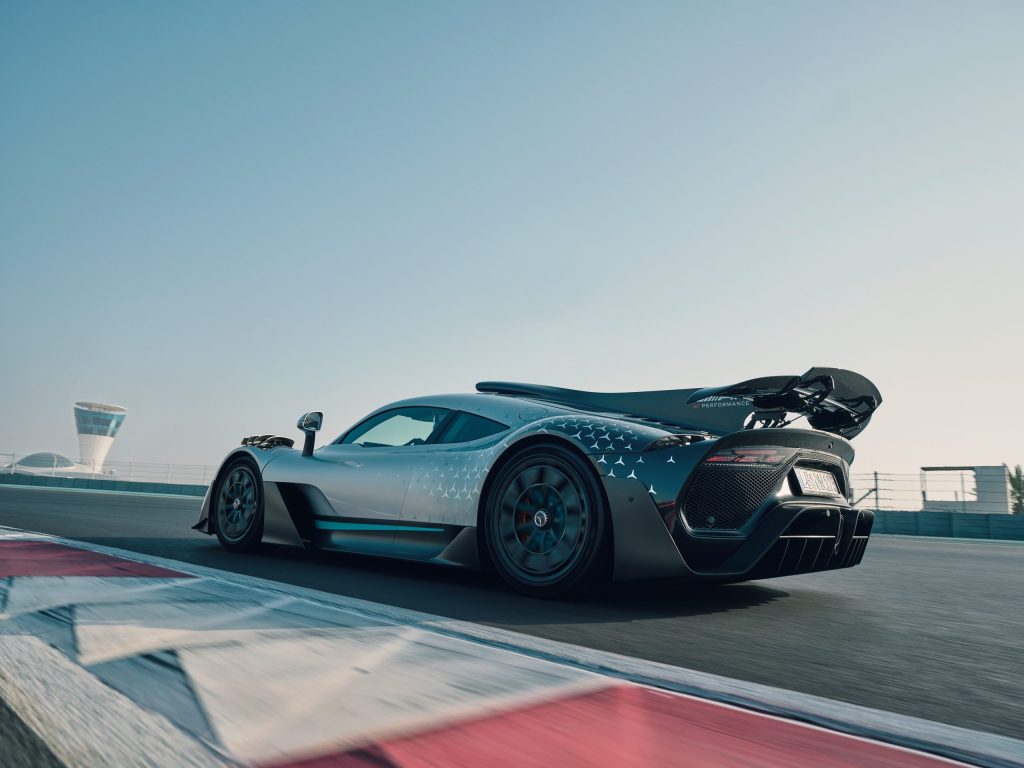 The exterior is equally impressive with channels and vents placed all over the car to direct air around the body and through the rear wing. On a car like this, it wouldn't be right to not include a Formula One car's favourite party trick, DRS.
As the rear wing pops up from the car in track mode, a user controlled drag reduction system extends and retracts a second flap without the need to be within one second of the car in front.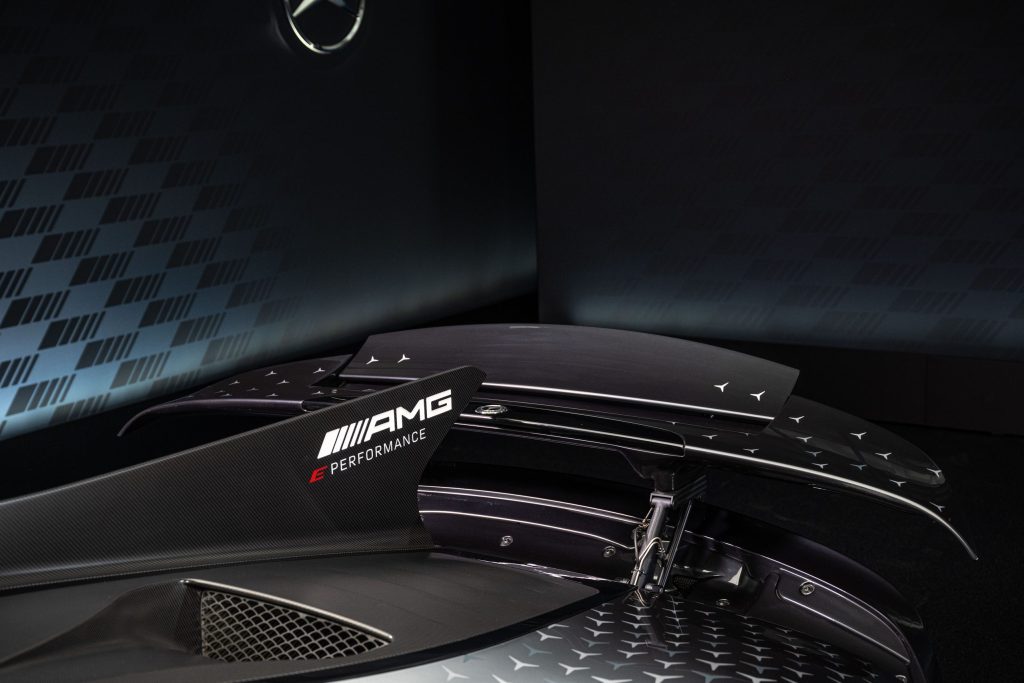 Unlike an F1 car, there's room for two occupants. Comfort may be compromised by the fixed seats, but the driver is treated to an 11-step adjustable pedal box and electronically adjustable steering wheel.
To really make you feel like you're Lewis Hamilton, an F1 style steering wheel includes control of the nine-stage traction control system, DRS activation, suspension settings, and six different drive programs (Highway, Race Safe, Race, EV, Individual, Track, and Track DRS).
To top it all off is a shift light at the top of the wheel.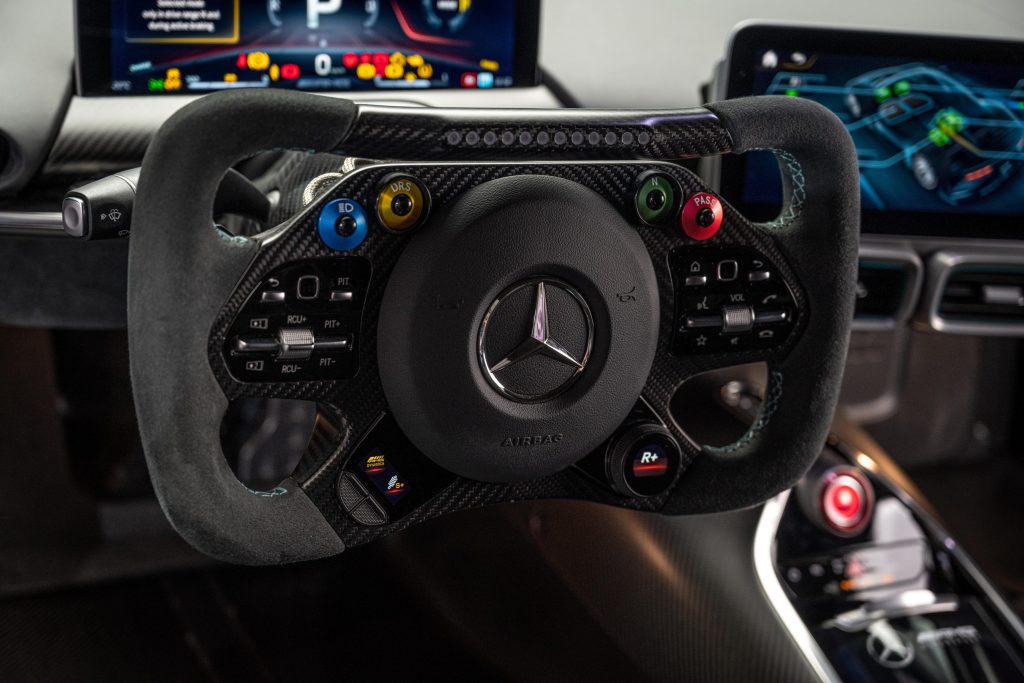 Press the "track" mode and the car drops to the road by 37mm on the front axle and 30mm at the rear. To increase downforce, Track mode also folds the front diffuser flaps up, extends the rear wing and wing flap fully, and opens the louvres placed over the front wheel arches to reduce negative pressure.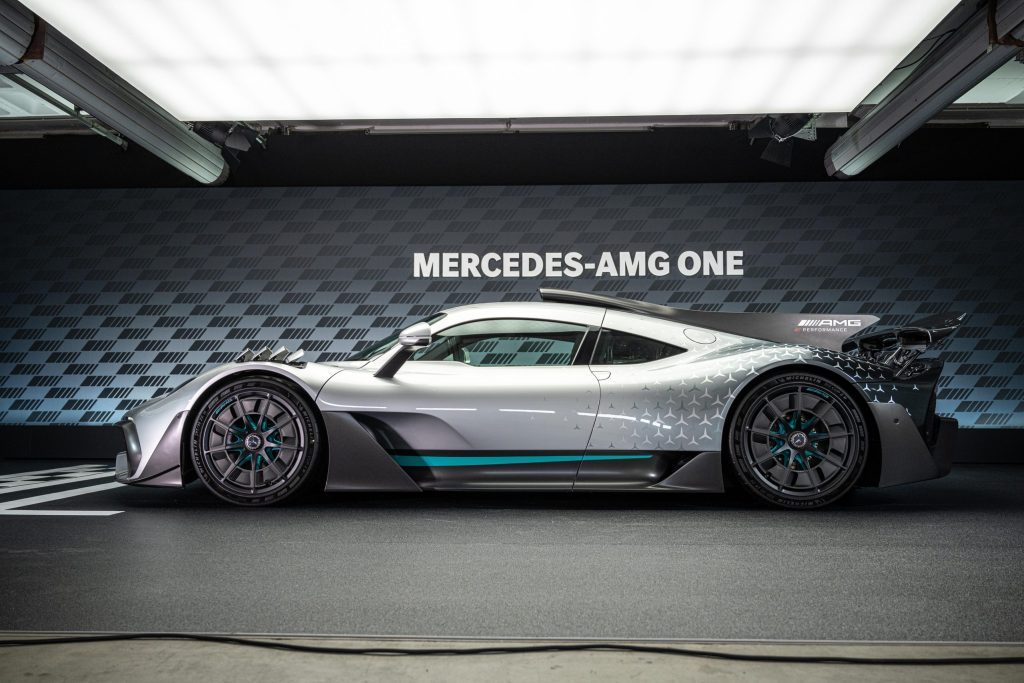 We can't be sure if we'll ever see the road-legal F1 car on our shores but with only 275 units being made and all of them already sold out, the $4.15 million-plus (based on current exchange rates) hypercar is set to be a rare item.