We're in for a MASSIVE weekend of motorsport with a number of Kiwis competing on the big international stage.
St. Petersburg, Florida, is where most the action will be with IndyCar, Indy NXT and USF2000 all having Kiwis in the mix whilst the Porsche Sprint Challenge Australia also gets underway at Phillip Island.
Throw in the season-opening Formula 1 Bahrain Grand Prix at 4am on Monday then we're set for a good one.
This weekend's not a one-off, our calendar is FULL of events until the end of the year!
For information on who's competing, how to watch and what time the racing is on see below!
Scott Dixon, Scott McLaughlin and Marcus Armstrong: IndyCar – Grand Prix of St. Petersburg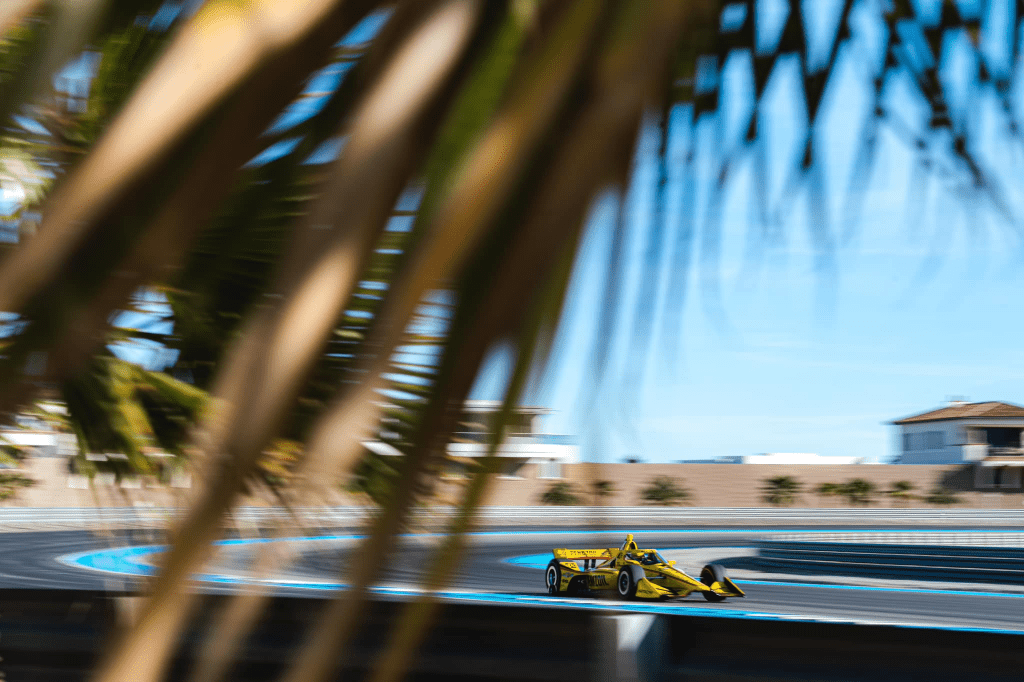 The season-opening Grand Prix of St. Petersburg will offer a great insight as to how the IndyCar season will shape up with defending champion Will Power saying he expects a tight battle from several teams.
Scott Dixon leads a three-strong Kiwi contingent, driving for Chip Ganassi Racing. Winning a race this year will see him take the record for most consecutive seasons where he has won at least one race. At the moment he's finishd on the top step at least once for the past 18 years, the most equal with Mario Andretti.
He's joined by Marcus Armstrong in the CGR ranks. The Kiwi will be looking to start his campaign strongly off the back of two solid years in Formula 2. He'll only be competing on street and road courses in 2023.
Scott McLaughlin rounds out the trio, racing for Penske. McLaughlin will be one of the favourites in Florida this weekend having won this race last year. He's also touted by pundits as having a big chance of overall glory in 2023 following on from a strong 2022 where he won three races and finished fourth overall, only one spot behind Dixon.
The Grand Prix of St. Petersburg will cover 180 miles consisting of 100 circuits of the 1.8 mile course. The layout consists of 14 turns, being 5 to the left and 9 to the right.
Hunter McElrea: Indy NXT – Grand Prix of St. Petersburg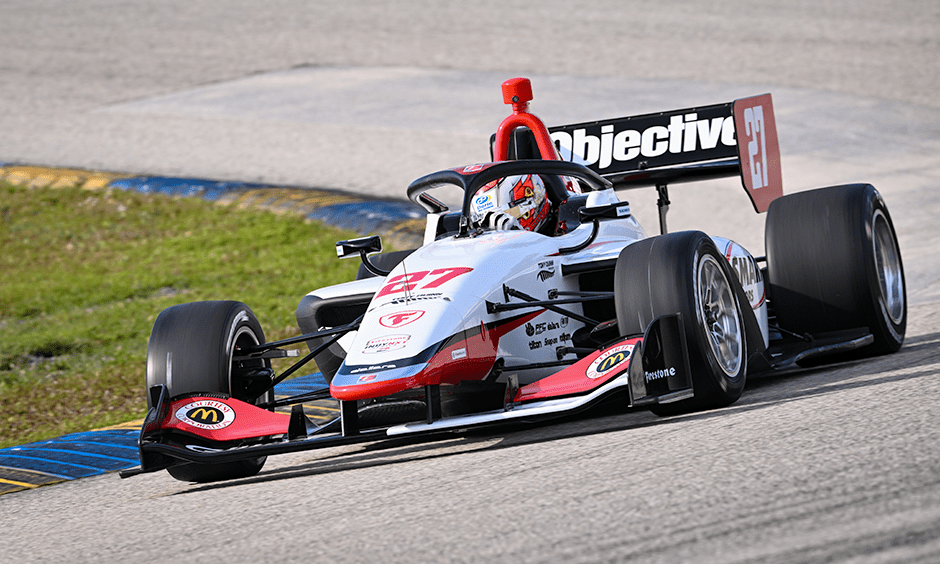 Hunter McElrea is finally back in action after a well-deserved break following a massive 2022. He was top rookie in the field last year and took two race wins, one on each an oval and street circuit.
The Kiwi competes for Andretti Autosport and has great company on his team this year. W-Series great Jamie Chadwick joins the fold as do James Roe and Louis Foster. Foster most recently competed in New Zealand in Formula Regional Oceania and was immense over the three rounds he competed.
Fellow Formula Regional Oceania competitor Jacob Abel also features on the grid.
The race will be run on the same circuit as IndyCar and covers 45 laps.
Jacob Douglas: USF2000 – Grand Prix of St. Petersburg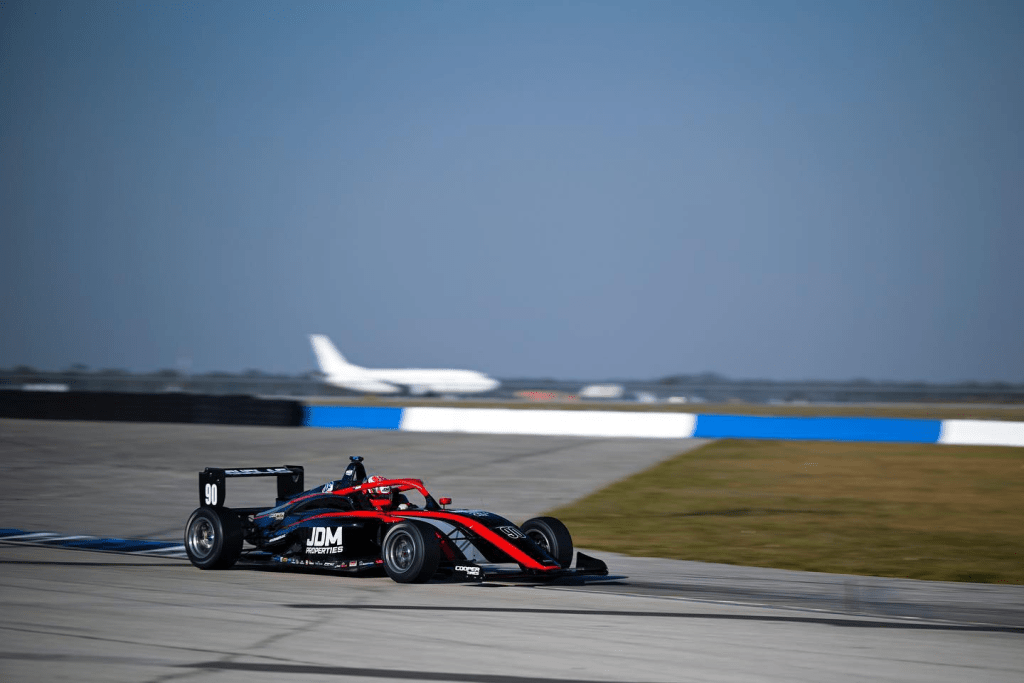 Jacob Douglas has his eyes set on big things in USF2000 this year and looks likely for a solid result overall.
The Christchurch teenager recently won the YACademy Winter Series where he squared off against a number of fellow USF2000 drivers, taking five out of six race wins along the way. He was also fourth fastest in mid-week testing this week.
Qualifying covers 20 minutes and both races covers 20 laps over the IndyCar circuit meaning consistency is crucial. A 24-strong grid will contest the event which is always worth a watch.
Zac Stichbury, Ronan Murphy & Marco Giltrap: Porsche Sprint Challenge Australia – Phillip Island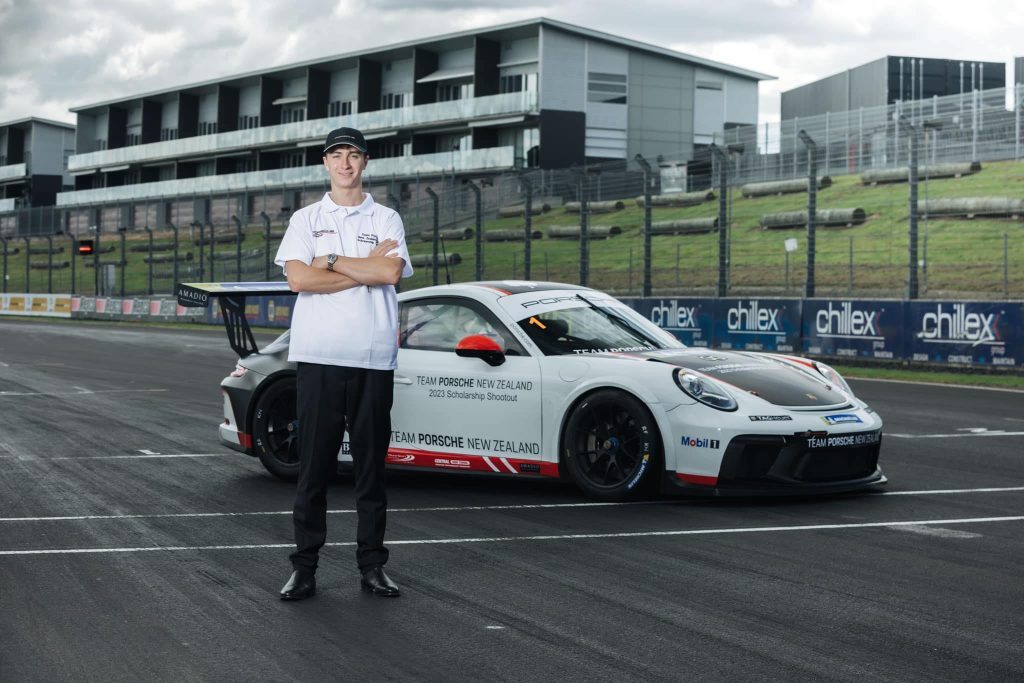 The Porsche Michelin Sprint Challenge Australia campaign kicks off this weekend with three up-and-coming Kiwis on the grid.
Zac Stichbury is joined by Marco Giltrap at Team Porsche New Zealand with the duo both having high expectations in the series. Stichbury is competing off the Team Porsche New Zealand scholarship he won last year whilst Giltrap has solid seat times in Porsche in the New Zealand endurance racing scene.
Ronan Murphy is also expected to perform to a high level with Sonic Motor Racing Service where he joins Australian Marcus Flack and Harrison Goodman in a three-strong lineup.
Blend Line TV are streaming the entire event on their YouTube channel which is an added bonus for Kiwi fans who were left with untelevised coverage of several rounds last season.