Mini has given us our first glimpse of the new retro-inspired interior that will make its way into its upcoming lineup for 2024.
Take just one look at the new interior design and you'll immediately notice the similarities between itself and the brand's first model which was released in 1959.
Your eyes are immediately central circular display which arches back to where the speedometer was once found, now taking on the role of an infotainment touchscreen. A head-up display has also been fitted behind the button-filled steering wheel.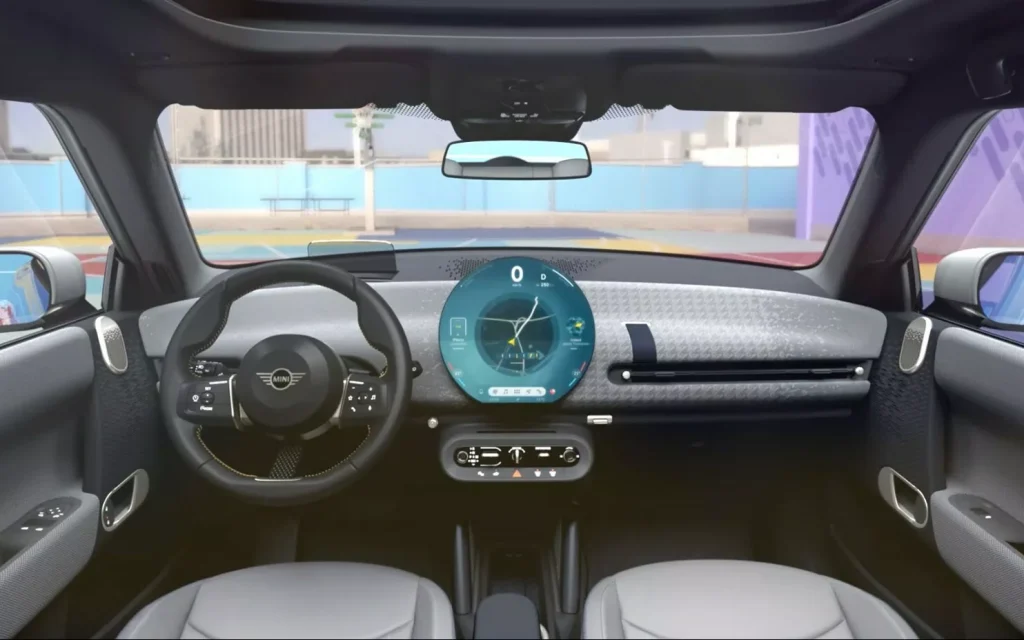 Below the central display sits the remainder of the car's controls such as its air-conditioning settings, a hazard light toggle, and more, similar to where some of those features were found on the original Mini.
The dashboard has also adopted a similar shape to the Cooper of old, with the upper surface appearing indented. Underneath the knitted surface is an LED light signature that shines through when the car is switched on which can also change colour.
We'll likely see the new interior feature on the upcoming Cooper and Cooper Electric before it gets adapted for any other models. However, we're told it'll look fairly similar across the entire range.