With Mini it's mainly about keeping up appearances so for the mid-cycle upgrade of the third-generation model, count on a new badge. To behold it's little changed, and it still looks as if Mini is getting its wings. Call it the Airforce Mini badge then, which is kind of appropriate given both engines use forced air induction for ultimate power.
The other defining feature of the facelift is the availability of LED headlights, matrix jobbies on the JCW but cost options on everything else. Even on the Cooper S, which now costs $800 more at $44,500 in base six-speed manual trim, the LEDs adding a further $1800, or $2200 for the adaptive matrix variety.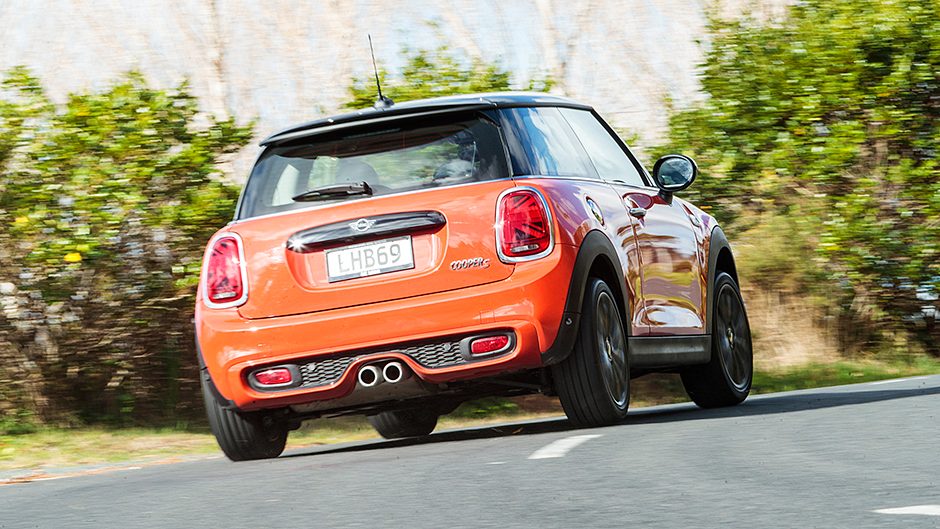 Standard equipment covers three pages but cost options run for six! Our tester had just over $6k of extras added, taking the total to $50,550 which is a fair wedge for a car that's just 3.8m long, with three doors and only 211L of boot space. Spend another $1100 and get two extra doors to make car seat installation that much simpler.
We particularly like the new Union Jack pattern in the taillights, an $1800 option, though for that you also get LED head, driving and fog lights. Headlights look different too, the indicators now a complete surrounding ring of LEDs.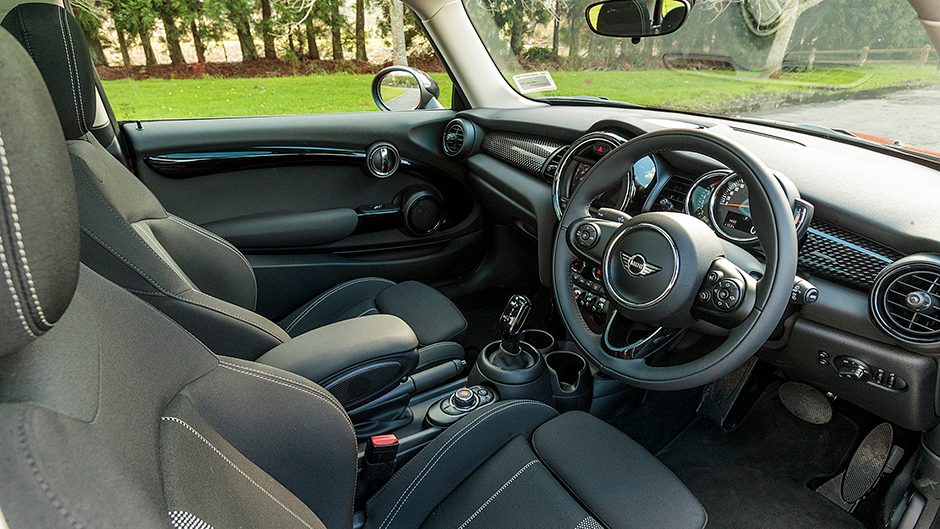 Other options? Many go for the Chili package, comprising an alloy wheel upgrade, LED lights, an H-K audio boost and combination cloth and leatherette seat coverings. That's $5000, and if you want real leather coverings for the seats add another $1500 minimum. As to safety gear, there's not much standard. If you want active cruise, you'll have to pay $2200 extra for the driver assistance package which also contains forward collision warning, city collision mitigation, and high beam assist. Even heated seats cost an additional $650.
In terms of major changes, there's Mini Connected, a 4G network link allowing all sorts of internet-based services like real-time traffic updates, weather conditions etc but heading the list is the new automatic transmission option, now a seven-speed twin-clutch unit instead of outgoing Mini's six-speed torque converter auto. That's $3000. A direct shift gearbox is probably a good thing on the tearaway Cooper S. Unbelievably there are no paddles with this tranny; to get those you must pay another $500 (so $3500 for the so-called Steptronic Sport transmission which also gets sportier software mapping).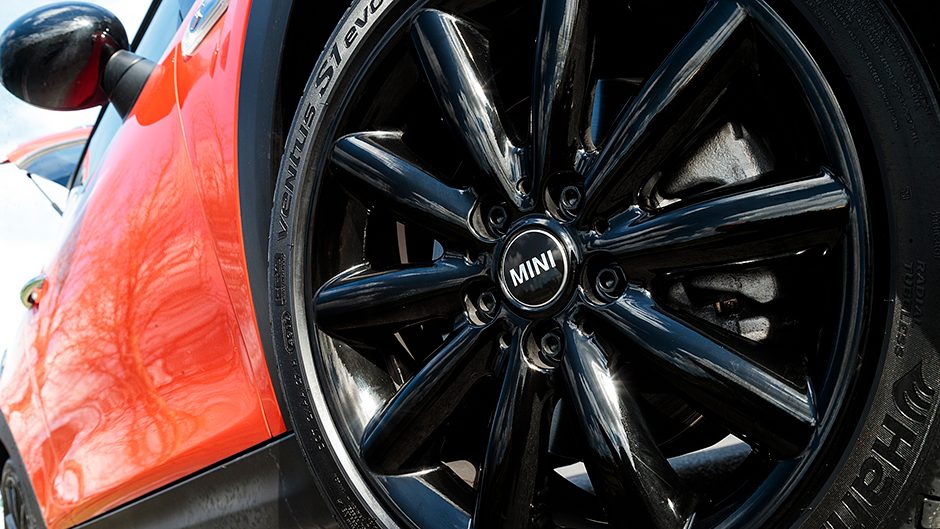 Last time we tested the Cooper S it had a quoted 0-100 time of 6.9sec, but with launch control we eked out 6.5sec. The latest version, which uses the same 141kW/280Nm 2.0-litre turbo, is said to be 0.2sec quicker, likely due to snappier gear shifts. Had we been able to access launch control, we might have found out exactly how much quicker it really was but despite following the handbook to the letter, no go. Reminds of (owner) BMW's LC systems huh? Despite that and with a soft launch we still achieved a best sprint time of 6.45sec. With LC it would likely run around 6.0sec flat. It can hike this tyke. The overtake was 0.2sec faster, at 3.9sec.
Meantime, the one bugbear with the former car appears not to have been fixed in the midlife update, and that's road noise. Before the average in-cabin noise reading was 78dB, this time it measured 76.6dB, possibly the result of different rubber. SPLs are still obtrusive over secondary back road surfaces. Mind you, it will spend most of its life patrolling hot mix street surfaces, making its owner look glamorous.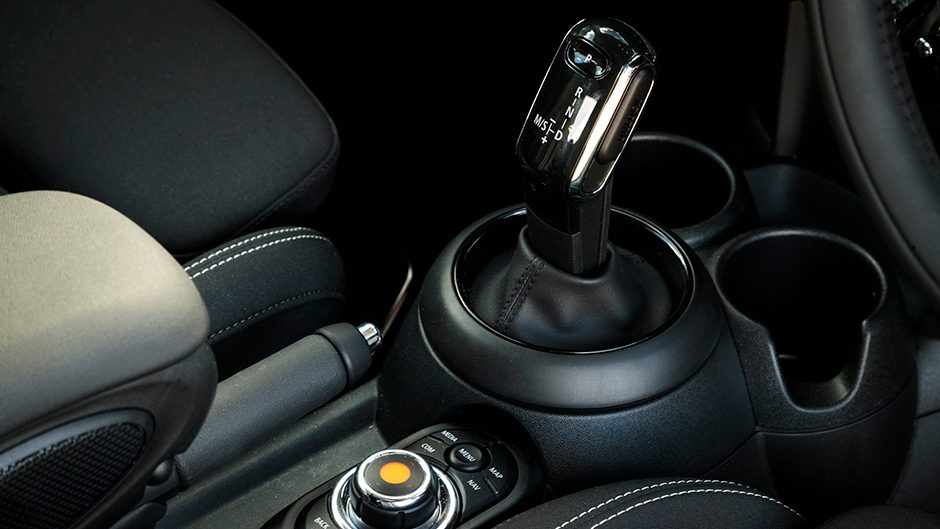 Our particular tester looked pretty tasty with its Solaris Orange paint ($800), black bonnet stripes ($250), and panoramic glass roof ($2000). It didn't have the sportier of the auto transmissions but paddles aren't really needed; merely slot the new shift lever left for Sport transmission, upshifts perfectly sorted by throttle pressure. For added zip, try Sport mode and that certainly amps engine activity.
To drive, this remains kart-like, darting into turns with puppy-like glee, and it grips like crazy, sports suspension keeping the tyres pinned until the frontal weight bias dictates no more. It's still a touchy-feely type of drive, the electric steering both vibrant and alive, and it squirms around in the wet playfully. Most owners probably won't get to appreciate its non-visual merits. The ride is a bit firm and abrupt, partly due to its short wheelbase but that's expected given dynamics. Adaptive damping ($1000) might sort this.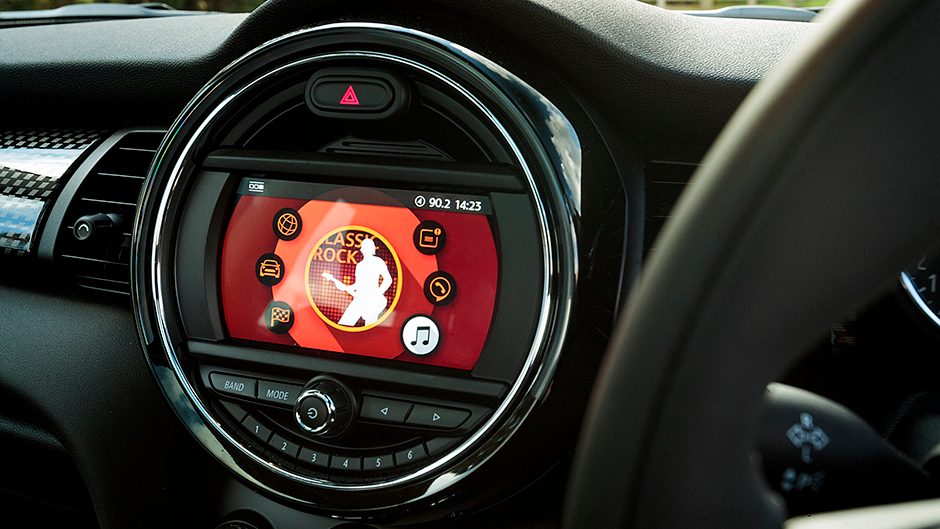 On minor disappointments, there's no comfort entry to go with the push-button start. Otherwise functionality is great, so long as you don't have really big passengers along for the ride (not much leg room still) or lots of gear. Cooper S has always been a fun drive and this is no different, only it's even quicker now. But for better Mini value, check out the Cooper at $35,900. It never used to have an engine but they made amends with the excellent 1.5 turbo'd three-potter.
| | |
| --- | --- |
| Model | Mini Cooper S |
| Price | $47,500 |
| Engine | 1998cc, IL4, T, 141kW/280Nm |
| Drivetrain | 7-speed twin-clutch, front-wheel drive |
| Fuel Use | 5.2L/100km |
| C02 Output | 120g/km |
| 0-100km/h | 6.45sec |
| Weight | 1266kg |