It's official, MG Motor has finally revealed the Cyberster at the Shanghai Auto Show today following months of seeing leaked images of the all-new fully electric roadster.
While we already know a fair bit about the car, one of the big talking points is that it won't just be sold in China. The Cyberster is expected to go on sale in Europe and the United Kingdom in 2024 which is fitting considering its basically the modern interpretation of the classic British roadster.
With regard to its styling, we had our first "proper" look last week when images of the exterior were leaked by a Chinese Government agency. Today's reveal confirms what we first saw, a Mazda MX-5-rivaling sports car that takes after the Cyberster concept revealed in 2021.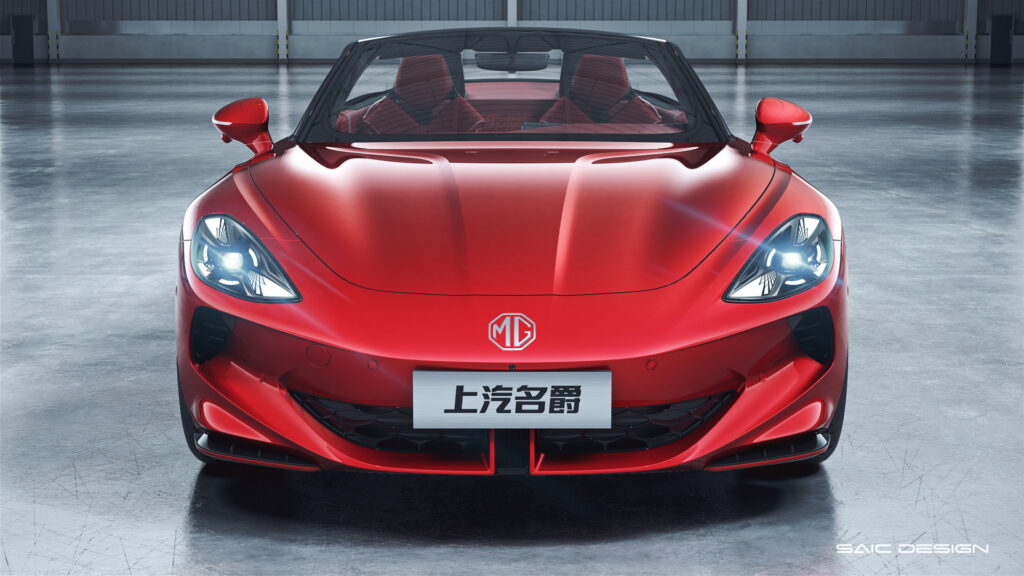 One feature we didn't know about though was its scissor-opening doors as if the MG were trying to imitate a Lamborghini. It also has a retractable soft top roof which we assume is electronic rather than manual as well as a swept up boot lid that sits above a set of arrow-shaped taillights.
We've also been given a better look inside, which features red-leather upholstery and driver-oriented controls with a bar dividing up the space between driver and passenger. Unfortunately, there's no close up shots of the interior so we don't know what sort of gauge cluster or infotainment setup the car has.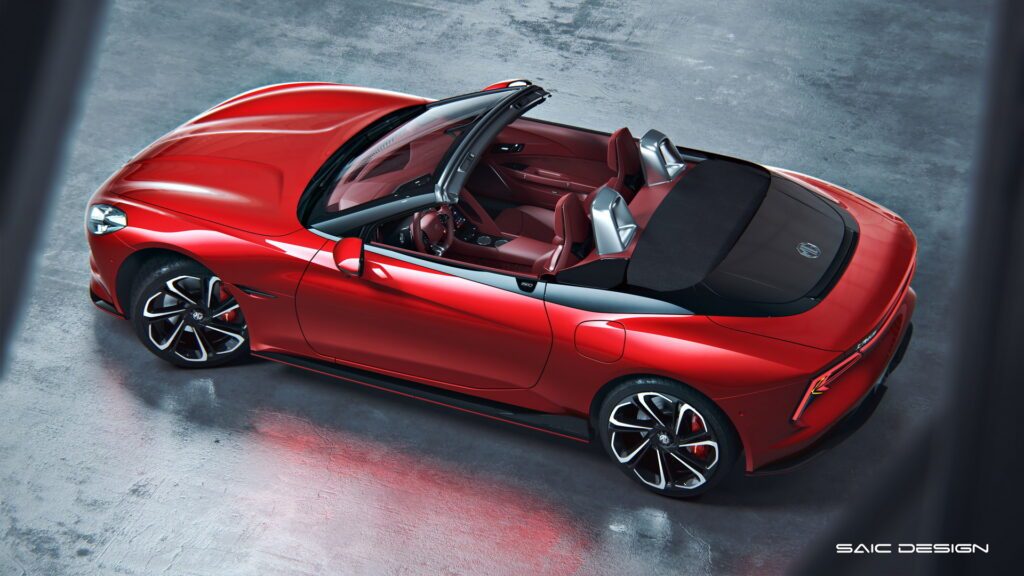 The same can be said for its performance figures which still remain a mystery, but apparently the rear-wheel drive variant can hit a top speed of 193km/h while the all-wheel drive can hit 200km/h.
Speaking of which, the rear-wheel drive boasts a single electric motor that produces 231kW while the all-wheel drive, dual-motor setup generates a combined 400kW output.
As for range, there's no mention of the Cyberster's battery capacity but it has been confirmed that the car will use a lithium-ion unit made by parent company SAIC.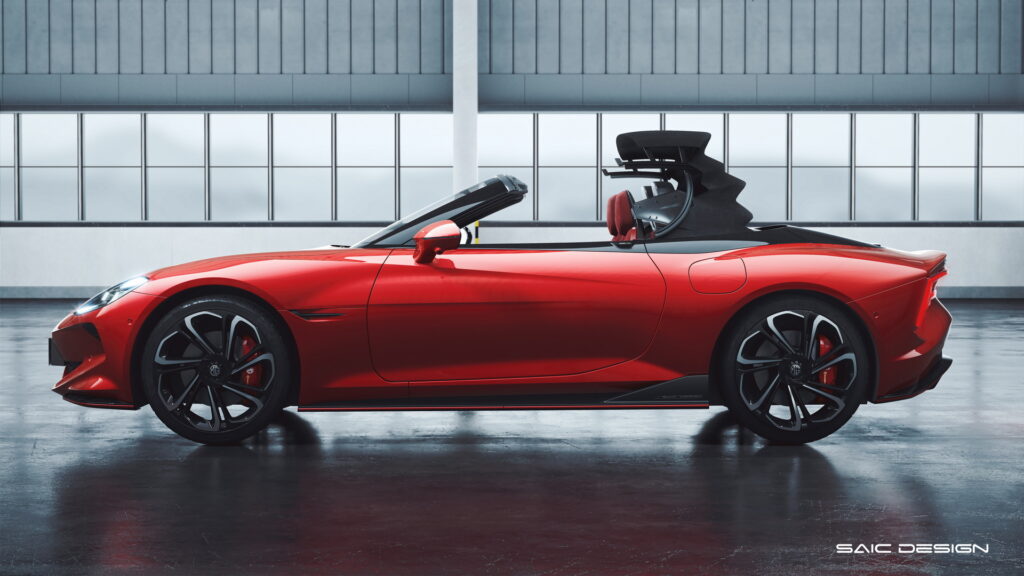 Overall weight comes to 1850kg, which isn't exactly light compared to the likes of a petrol-powered rival such as the MX-5. It measures in at 4535mm long, 1913mm wide, 1329mm tall, and has a wheelbase of 2690mm.
An MG spokesperson has confirmed to automotive news publication Drive that the Cyberster will be offered in both New Zealand and Australia.