Mercedes-AMG has revealed their souped-up Mercedes EQE, which gives the all-electric E-Class sedan a more powerful kick.
In its basic trim, the AMG EQE pumps out 463 horsepower from its dual electric motors. Acceleration is a rather impressive 4.2 seconds, and you'll max the speedo at 210 clicks per hour.
But then there's the even faster, more grunty sister version. And while the two look seemingly identical, the enhanced AMG EQE produces 626 horsepower and can hit 100 from a standing start in 3.4 seconds.
Still want to shave some more time off that figure? AMG offers a Dynamic Plus Package, which utilizes a race start mode. It sounds like it costs a lot but, hey, you can slash your 0-100 time by up to two-tenths.
You should be able to get away with a few drag passes too. AMG says the new electric motors feature "high thermal resilient" technology, allowing "repeated acceleration maneuvers with consistently high performance."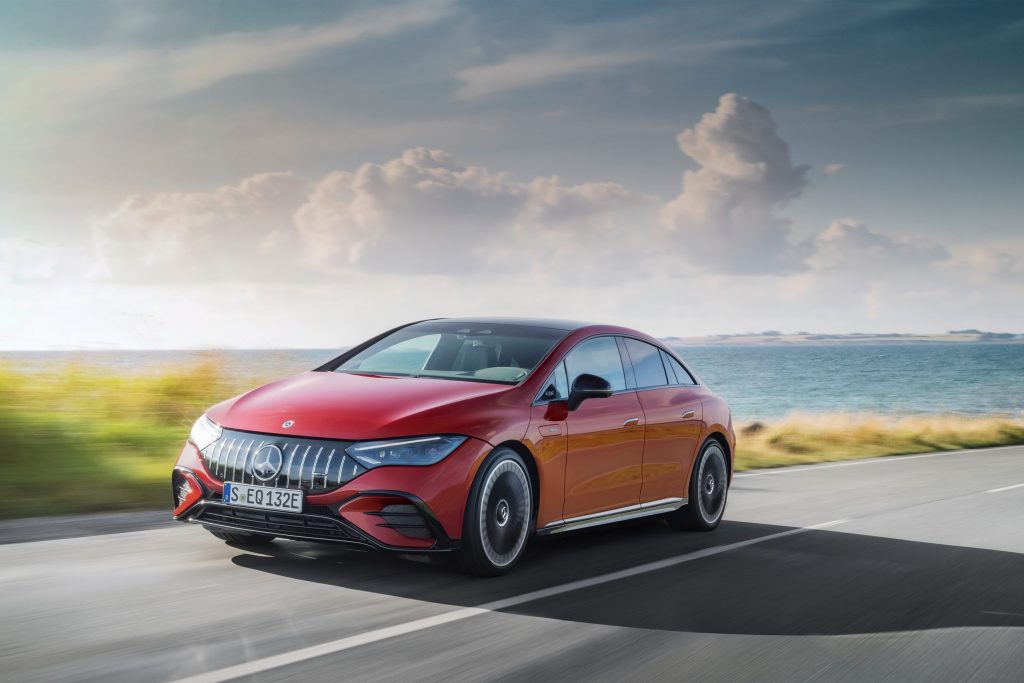 The 90.6 kW battery from the standard EQE remains, albeit the range on the AMG version is less than the 660 km Mercedes claimed the EQE had. Instead, the AMG EQE reportedly has an upper range limit nearer the 540 km mark.
Battery recharge time is quick, however. A 15-minute stop at the charging port will recover 180 km of range.
AMG has overhauled the EQE's suspension systems, developing a more rigid set-up that supposedly gives the driver more feel. The body also sits half an inch lower to the ground than its non-AMG counterpart.
It's certainly not the most aerodynamic-friendly EV on the market. However, AMG still encourages users of the EQE to take it to the track. It does this by coding an improved "virtual race engineer" software into the interior's massive hyperscreen. Sounds cool, but who would actually use this feature?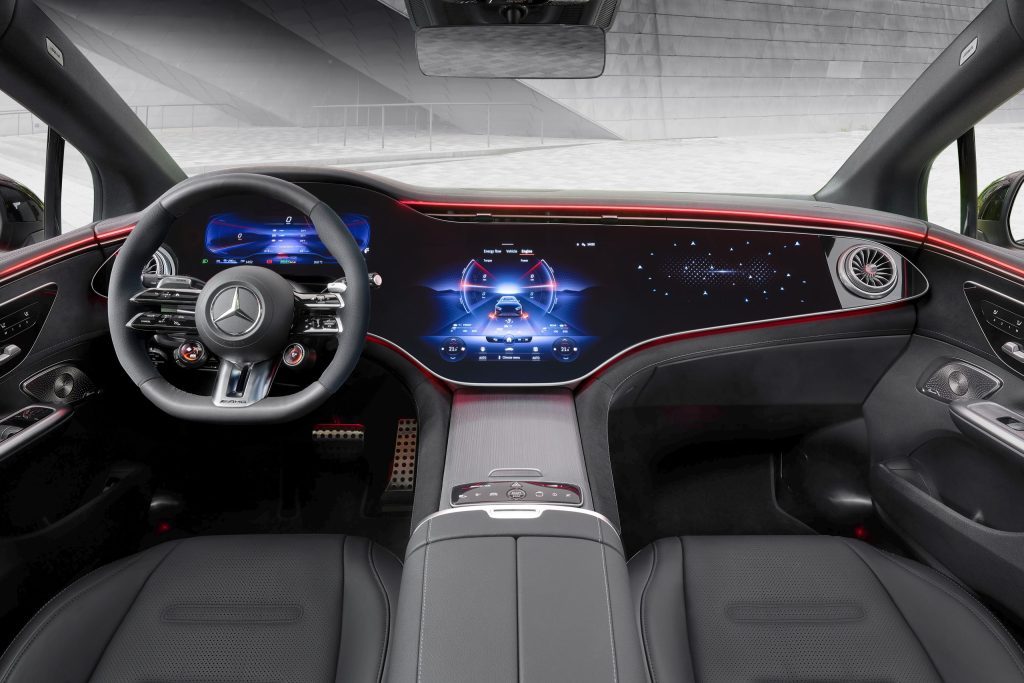 For those that want to prove me wrong, AMG has thrown in some meaty brakes to ensure you pull up in time for corners. There are six-piston callipers and 16.3-inch discs on the fronts, and single-piston callipers and 14.9-inch discs out back.
You can go even bigger if desired, with 17.3 -inch front discs on offer. But AMG will make you upgrade to 21-inch wheels before doing so.
Because sound is everything in an electric car, AMG has given the EQE a dedicated "sound experience." Although if you see the clips of it driving, it kind of just sounds like a slightly louder battery whine.
Mercedes will begin sales of the AMG EQE next year. Their New Zealand arm has confirmed to NZ Autocar Magazine a local introduction of the more powerful AMG EQE is in the pipeline. As for when is still in the dark.