The 500,000th example of the Mercedes-Benz G-Class has rolled off the production line in Graz, Austria, and to celebrate the occasion, the carmaker celebrated the occasion by turning the model into a retro one-off inspired by the original.
Many will know the "G" started life as more of a utilitarian off-roader than anything else, having been released in 1979 with the goal of combining comfort and capability both on and off the beaten path. Adding to its appeal was the choice of a short-wheelbase soft top as well as a short- or long-wheelbase station wagon as well, with its distinct shape being retained to this day.
After nearly 45 years of production, the G-Class has essentially turned into a luxury SUV with the model becoming a statement for the rich and famous.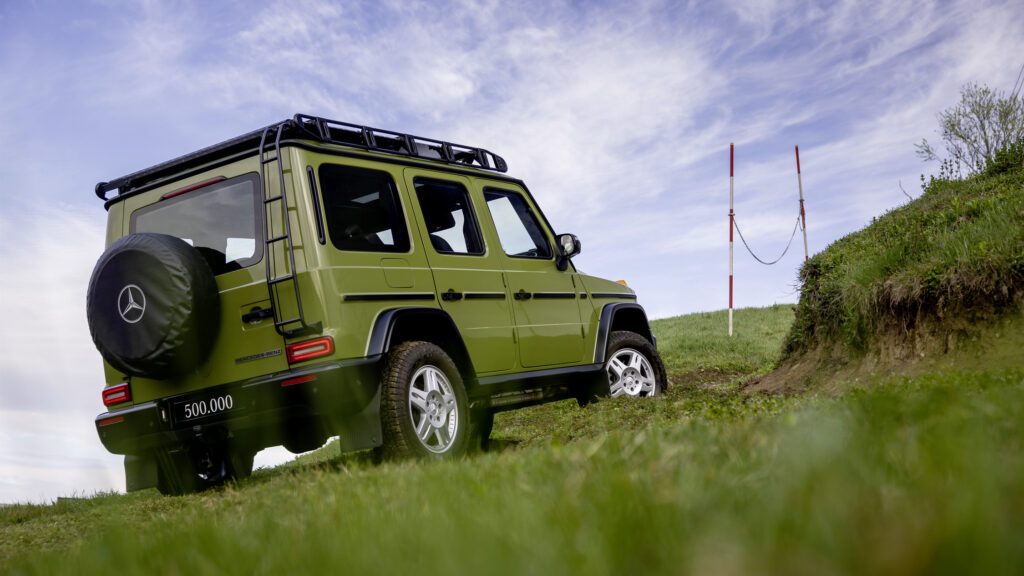 In a nostalgic nod to the past, Mercedes decided to finish the 500,000th example with distinct features you'd find on the original – specifically, the 1986 280 GE.
First up is its Agave Green paint colour, one of the first available on the model, which is complemented by a fully black front fascia, bumpers, mirrors, fender flares and side skirts which each resemble the black plastic finish of old.
Another couple of iconic features inherited from the original are the orange tinted front indicator lenses which only come in clear on today's model, as well as the headlight grilles.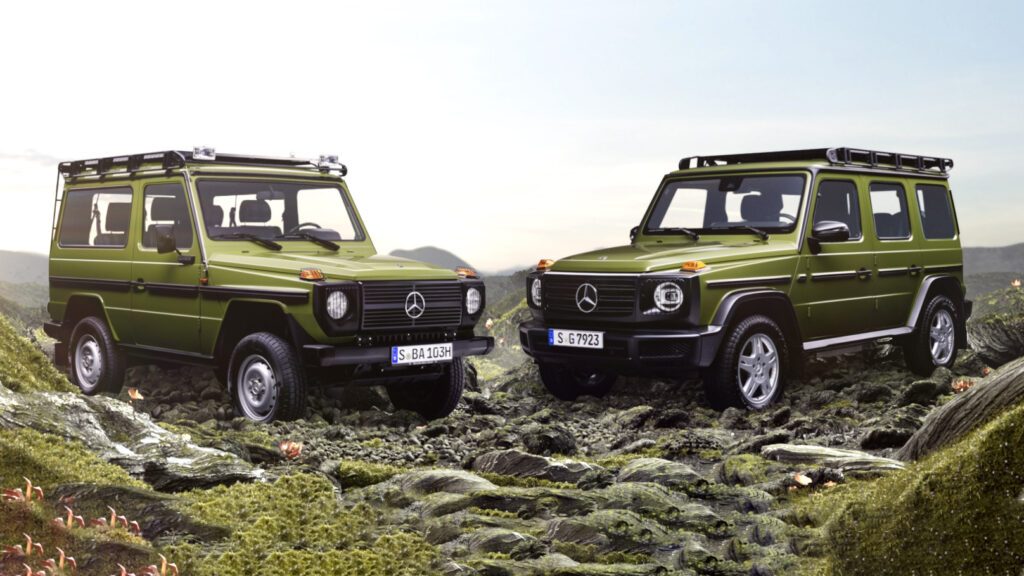 Other throwbacks include the spare wheel cover with the Mercedes star, the brand's badge on the rear door, and the silver five-spoke wheels.
The interior hasn't gone untouched either with the middle section of each seat getting chequered fabric you'd once find on many cars in the '70s and '80s. Passengers will also notice "No. 500,000" written on the grab handle in the same exterior colour as well.
Now all Mercedes has to do is turn the retro G-Class into a production model and we'll be happy.