Maxus, otherwise known as LDV, has revealed a rugged electric ute concept at the Shanghai Auto Show which could preview a future production model.
Called the GST, the dual-cab pick up looks as if its trying to mimic the Hummer EV in terms of styling. A clear indicator of this is its swept forward C-pillar that leads up to a black roof, as well as its pumped arches which house chunky wheels wrapped in all-terrain tyres.
Nevertheless, what underpins the EV is no doubt impressive with it reportedly featuring a body-on-frame chassis that is home to four electric motors mounted on each corner.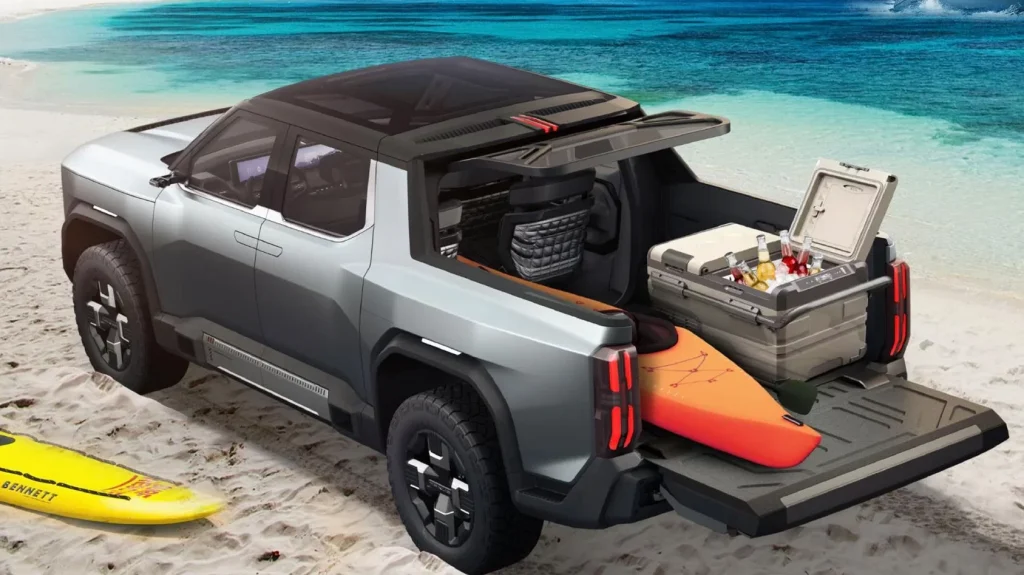 As for power output, that comes to 746kW while torque is said to reach a peak of 14,000Nm. Applying that to the road and the GST can supposdely hit 100km/h from a standstill in 3 seconds.
That sort of performance likely warrants a hefty battery too, but capacity hasn't been mentioned at this stage. However, CarExpert reports that the GST features a semi-solid state unit that can provide enough juice for up to 1000km of range.
In terms of its suspension set up, the electric ute rides on air bags which allow for 400mm of travel.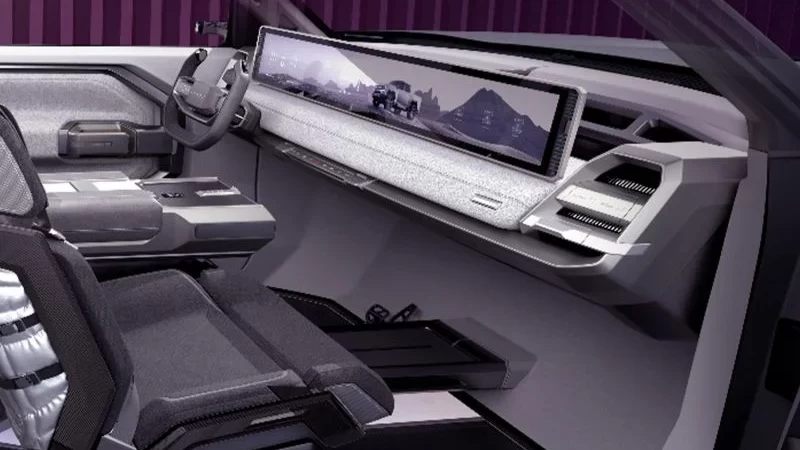 Other features include a vehicle-to-load function, meaning external appliances can be run off the ute's battery much like other models in this segment such as the F-150 Lightning and the Rivian R1T.
Inside, there's a full width digital display for a dashboard which features a gauge cluster and infotainment functions. The steering wheel is also shaped like a yoke, much to some people's liking or disliking.
There's also a way of opening up the rear seating area to the tray behind with a hatch-style rear window and what looks to be a removable barrier.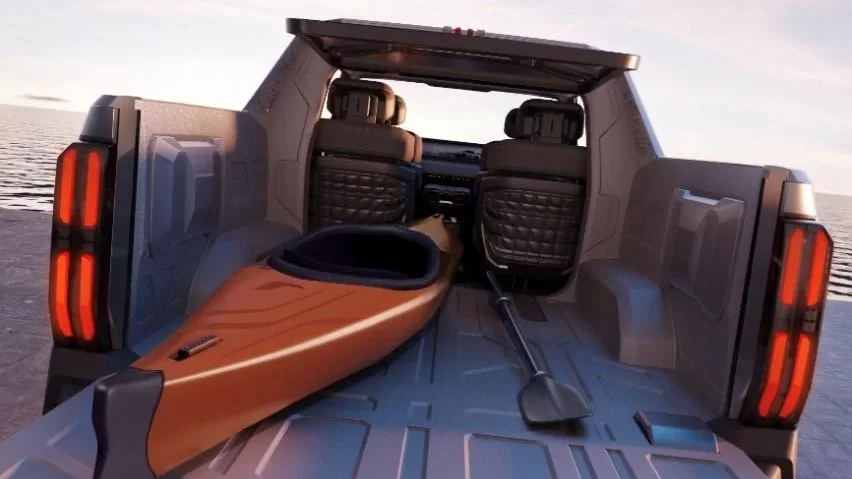 LDV is currently the only carmaker in New Zealand to offer a fully electric ute based on the T60 so news of the concept could hint at the model's eventual replacement.