Mercedes-Benz Vans has just introduced its first fully electric vans to the local market, the eVito Panel Van and eVito Tourer.
The latest additions to the Mercedes-Benz lineup come as the brand continues its push to offer a range made up entirely of EVs and this now extends into the commercial segment.
Mercedes-Benz eVito Panel Van
Starting with the eVito Panel Van, it makes use of a single electric motor that produces 85kW and 360Nm of torque from its 60kWh battery pack, sending power to the front wheels via a single-speed transmission.
Energy consumption is estimated at 27.36 kWh per 100km, equating to an estimated driving range of up to 262km on a single charge.
Charging time from 0 to 100 per cent using Alternating Current (AC) with a charging power of 11kW is estimated to take approximately 6.5 hours. However, a Direct Current (DC) fast charger capable of 80kW can top up the battery pack from 10 to 80 per cent in 35 minutes.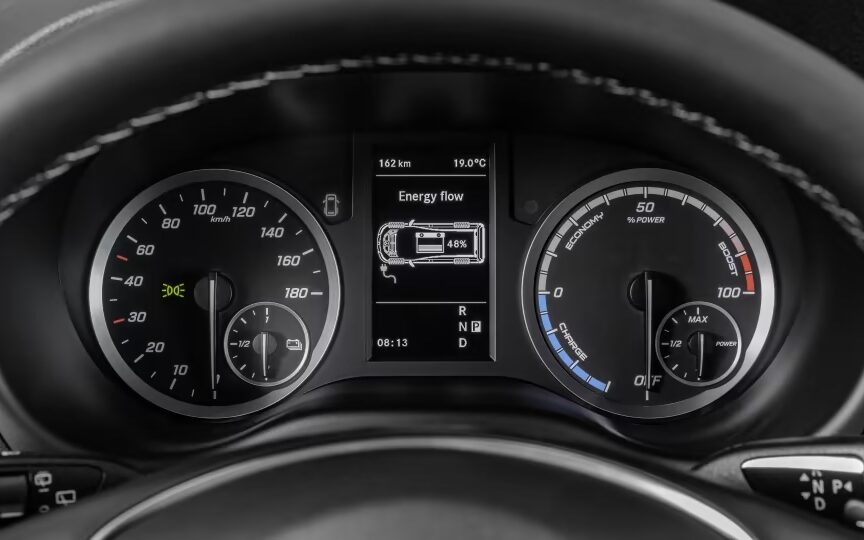 Energy recuperation during deceleration can be adapted to the drive through the use of the standard gearshift paddles on the steering wheel with five modes to choose from.
There is also an automatic deceleration setting called DAuto which uses a radar sensor to automatically adjust the recuperation level based on traffic behaviour.
The eVito Panel Van has 882kg payload and a gross vehicle mass of 3200kg. Up to 6.0m cubed cargo load volume is available, via a loading space that is 2398mm long, 1709mm wide (excluding wheel arches) and 1392mm high.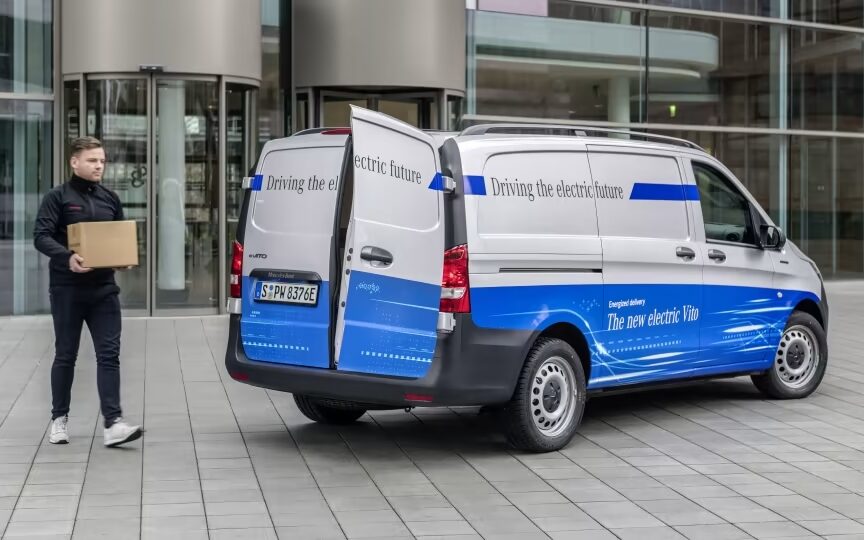 Standard equipment includes active cruise control, a 7-inch touchscreen, Android Auto and Apple CarPlay connectivity, centre console storage and window tinting among other features.
Mercedes-Benz eVito Tourer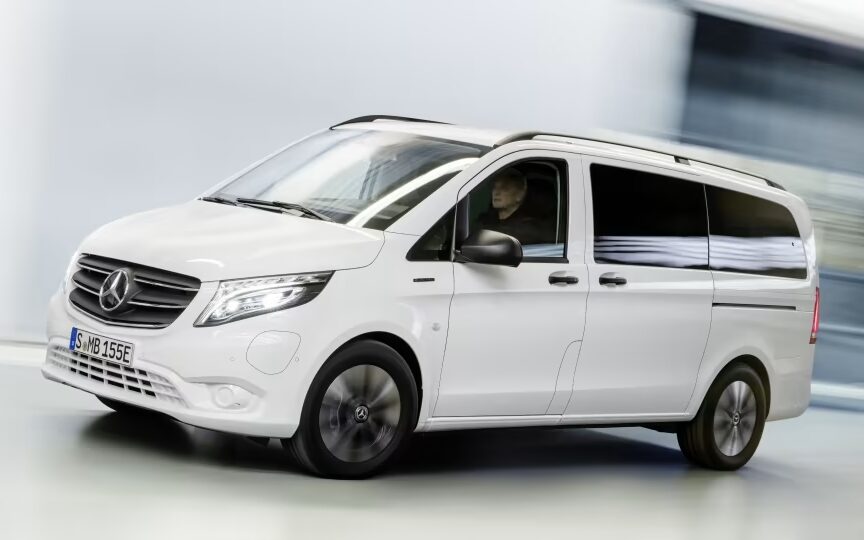 Instead of specialising in cargo, the eVito Tourer takes on the role of passenger transport with seating for eight, including the driver.
It shares the same underpinnings as the eVito Panel Van but trades its cargo space for a 2:3:3 seating layout with the seats able to be folded down for extra storage.
The eVito Tourer is equipped with a more powerful electric motor sending 150kW and 365Nm to the front wheels. Power is drawn from a 90kWh battery at a rate of 26.15kWh per 100km, giving the vehicle a range of 421km between charges.
To charge the battery from 0 to 100 per cent using an AC wallbox (at 11kW) takes approximately 10 hours, while DC fast charging (at 110kW) requires approximately 45 minutes to top up from 10 to 80 per cent.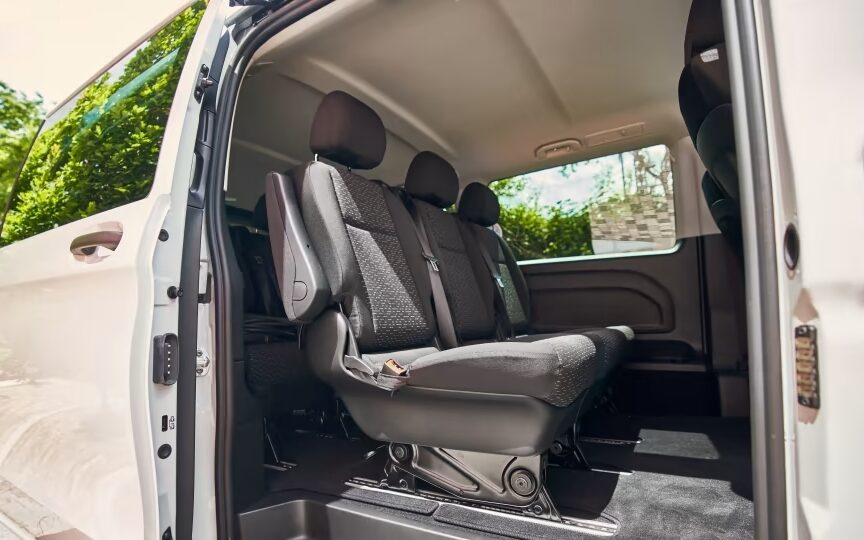 Mercedes-Benz has fitted the Tourer with its Thermotronic climate control that allows the vehicle to cool or heat the cabin whilst charging.
The eVito Tourer is distinguished from the Panel Van by its large side windows and 17-inch alloy wheel. It also comes equipped with the same comprehensive safety package as the Panel Van, and a similar standard specification list.
Prices are yet to be determined but the eVito Panel Van and eVito Tourer are confirmed for the New Zealand market.