Following recent ANCAP testing, the Mercedes-Benz EQS has been awarded a maximum safety rating of five stars.
The fully electric sedan showed high levels of protection for adult occupants, with full points being awarded in both the side impact and oblique pole collision tests.
A maximum score was also awarded for the protection of the driver and rear passengers in the full-width frontal test, making the EQS the fourth-ever vehicle to achieve such a result courtesy of ANCAP.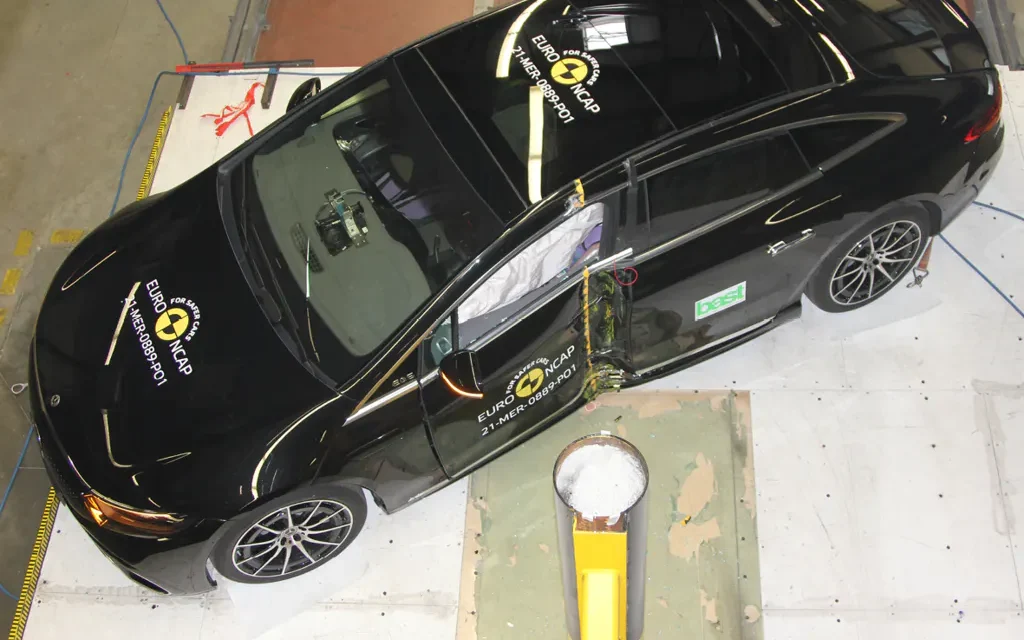 The top scores don't stop there as the EV also showed its might in terms of child occupant protection, receiving maximum points in the frontal offset and side-impact tests. Thanks to this, the EQS equalled the highest-scoring vehicle for child occupant protection under ANCAP's 2020 to 2022 protocols, with 93 per cent.
As for safety systems, the EQS comes with autonomous emergency braking (AEB) which showed 'Good' performance overall when it came to detecting pedestrians and cars. However, an 'Adequate' score was recorded for the AEB system's performance at junctions.
More 'Good' results were recorded thanks to the model's lane-keep assist ability, while 'Adequate' performance was noted in emergency lane-keeping scenarios.
The five-star safety rating applies to the Mercedes-Benz EQS 450 4Matic, but the EQS AMG 53 remains unrated at this time.