The C-Class returns with trickle-down cues from last year's S-Class release. A sharper look and polished ride are the upshot.
The new C-Class, the fifth generation, has just gone on sale in New Zealand and its tagline is "upgrade your comfort zone". Quite; its enhanced luxury quotient is readily apparent, even in a cursory drive and the look too, with S-Class cues both outside and in. Initially it arrives here in C 200 and C 300 guise, both electrified and rear drive.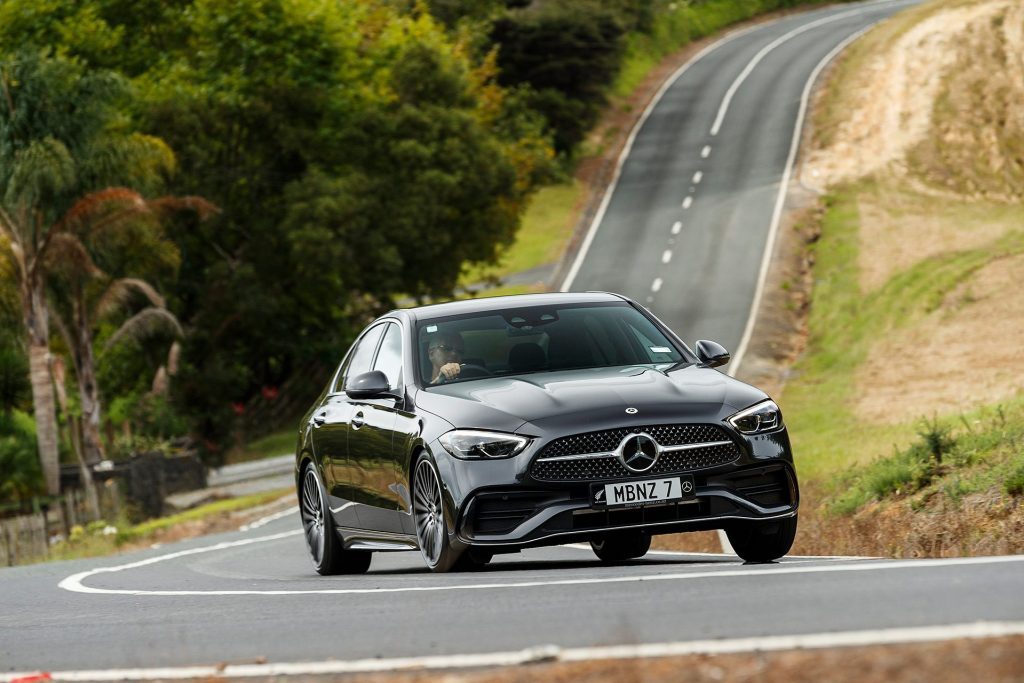 It used to be that the term electrified applied to railway lines, a marked improvement over the old diesel-electrics, for the latest trains are hardly noticeable when they swish past.
Well, nowadays electrification is the car industry buzzword and most of the big players are already on board, like VW and Audi, and Hyundai/Kia who have heaps of pure electric wares, with heaps more on the way. Why even the Americans, hooked for a century on fossil fuels, are talking up battery electric vehicles, with GM one of the early adopters, and Ford increasingly offering emissions-free rides. Not that they've exactly scuppered the V8s but all in time.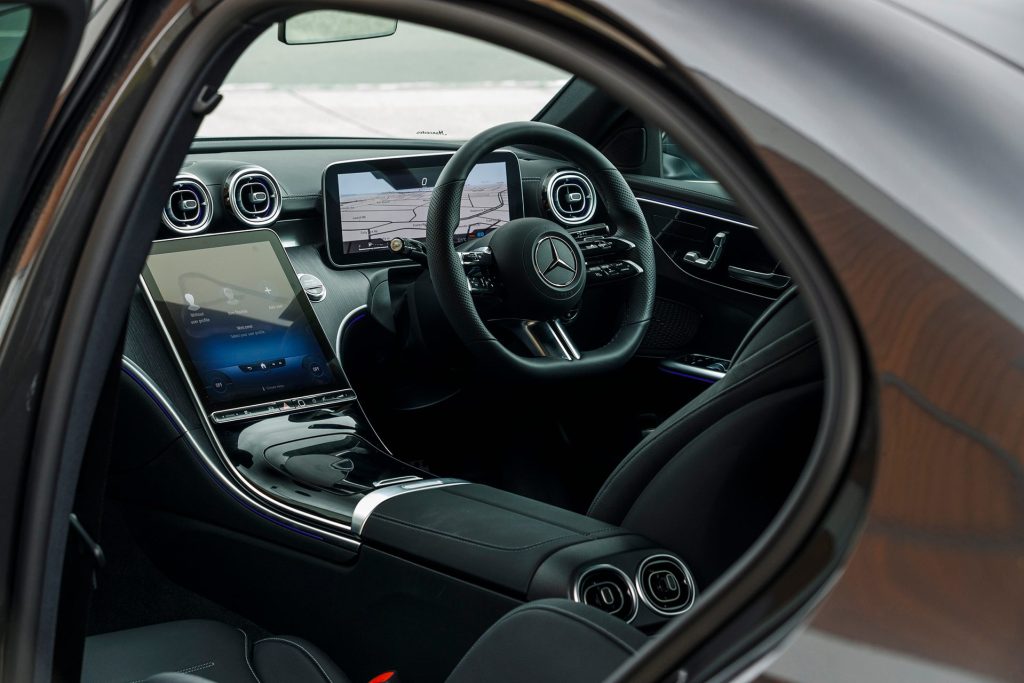 BMW got on the e-wagon early, releasing a couple of EVs but then kind of dropped the electric ball for a time, until the others caught up. Now it's back to producing them again.
Toyota was the modern initiator of electrification in the car world, and taught everyone, well taxi fleets mainly, about hybrids. However, it seemed to rest on its laurels, and while others rushed ahead with lithium-ion battery packs and pure EVs Toyota soldiered on with old battery tech and hybrids that the masses could afford. Lately they've been developing solid state lithium ion battery technology. When these eventually see the light of day, they will probably be small units powering, you guessed it, hybrids, to which this company remains committed.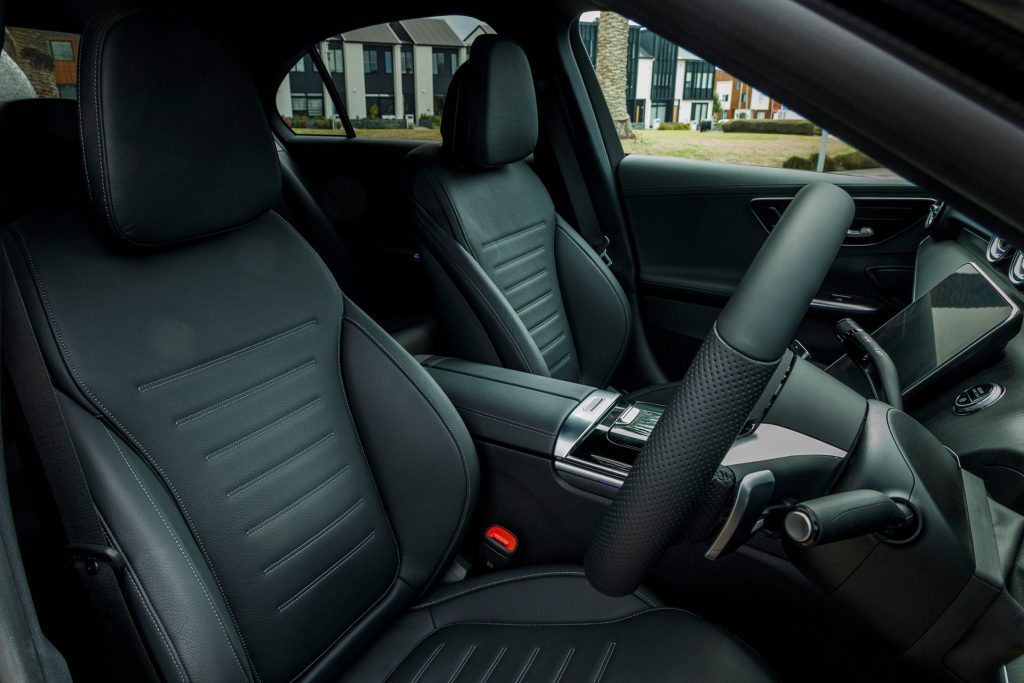 So where does that leave German giant Mercedes-Benz? Well, they kind of have a finger in all the pies really, a bob every which way. Like other European car makers, they can see the electric light at the end of the ICE tunnel, and so they are producing plenty of plug-ins, including EVs like the EQC and EQA, with others in the pipeline. Here, their pure electric wares will account for 10 per cent of sales in 2022, the little one expected to outsell the EQC. However, they also make 48v mild hybrids without a plug, like the car you see here.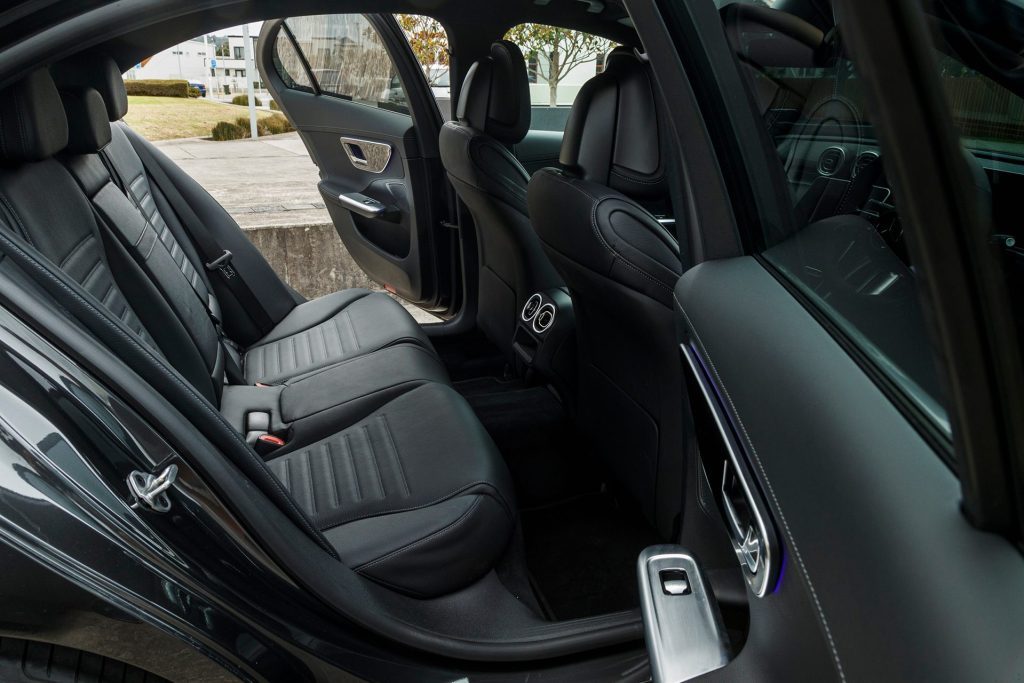 Two 48V options
Mercedes, like most other car makers, now sells far more SUVs than it does other body styles, almost three-quarters being elevated offerings locally. That's why the latest C-Class is only being taken in sedan format in New Zealand, though wagons are still being produced overseas. Initially, we are also getting rear drive models only; AWD is an option back in Europe. However, you can expect to see plug-in hybrids in the future, the C 350e likely to be the next C-Class model to debut, promising 100km of electric travel thanks to a 25.4kWh battery pack. AMGs will follow.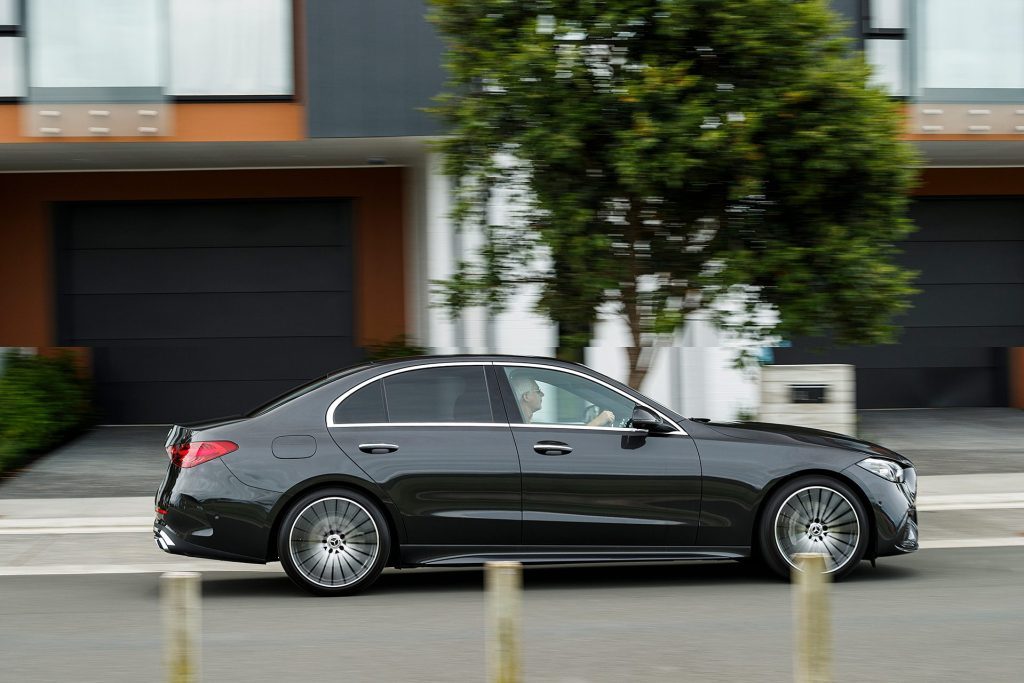 Until later in the year then, these are the two C-Class offerings available. As mentioned, they're 48v mild hybrids, both sporting four-cylinder engines and an integrated starter generator that's housed between the engine and transmission, offering 15kW of power and 200Nm of torque. It also permits engine-off coasting, gliding, regeneration and the like.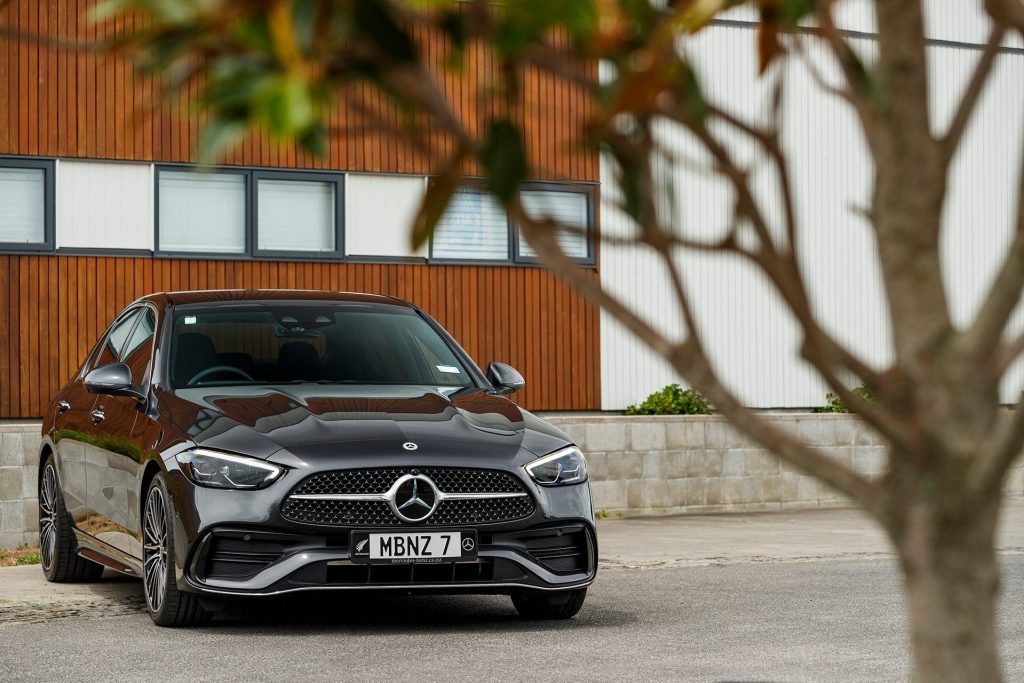 Previously the facelifted C 200 had a similar powerplant, comprising a 1.5 four but it employed a belt starter generator instead. And slightly less oomph from the motor. So now the C 200 with system power of 150kW and 300Nm can get to 100 in 7.3sec vs 8.0 previously. Cost is $86,000 for the 200 and $102,600 for the 300.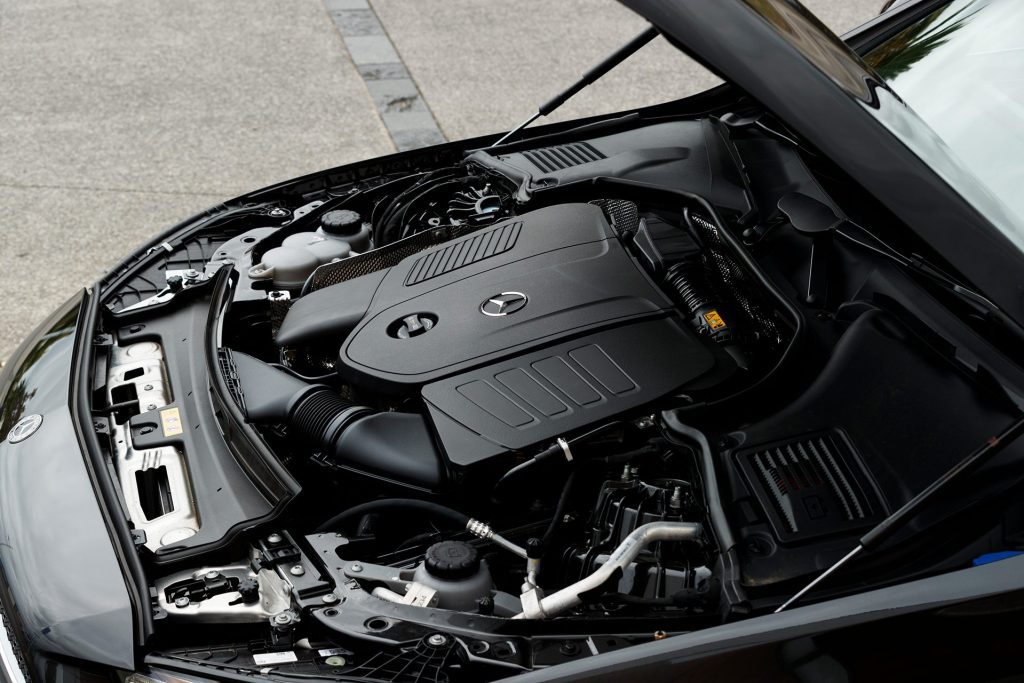 It's the latter we've been driving lately, packing the same motor as the C 200 but with a larger 2.0-litre turbopetrol for a system total of 190kW and 400Nm. The engine features a new 'segment' turbocharger replacing the twin-scroll unit. That permits a temporary overboost of 20kW for a bit more pace, delivering a quoted 0-100km/h time of 5.9 seconds (we achieved a best 5.7sec) and combined quoted fuel efficiency of 7.3L/100km (mid eights for us).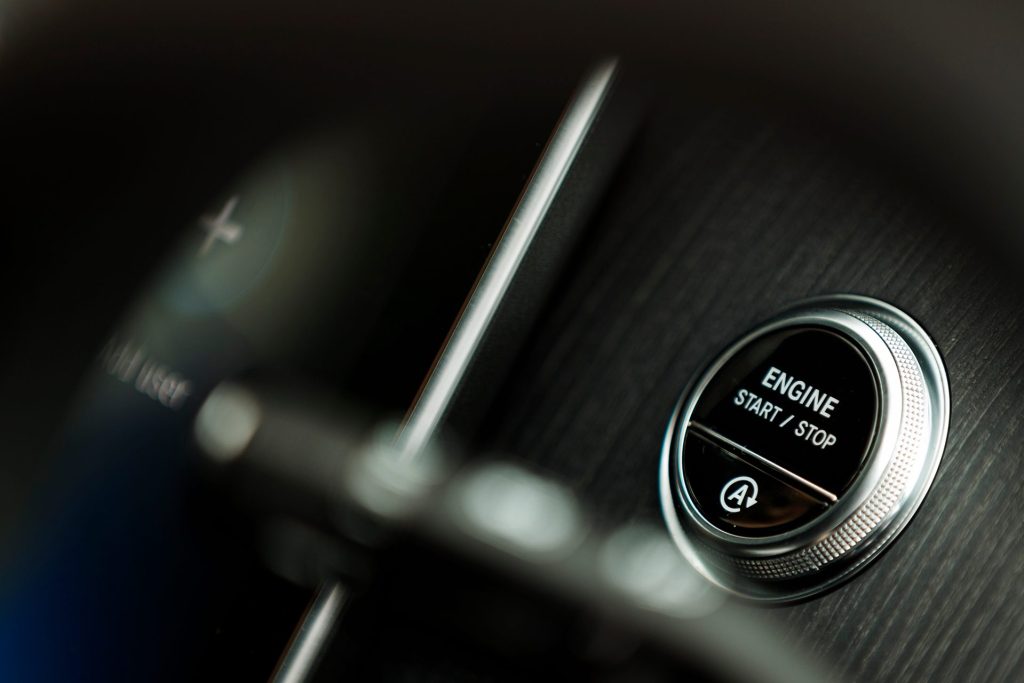 With electric assistance there's strong urge off the bottom, and solid delivery from 1500-2500rpm. Thereafter the turbo effect is prominent but only for overtaking is anything more than about 3000rpm necessary, partly explaining the impressive average fuel use figures. The nine-speed auto is an able companion, slurring beautifully, always in the most appropriate gear. Hit Sport and it doesn't hold gears too avidly. In the Normal mode, which most will use most of the time, you're doing 100km/h at 1300rpm in top, further contributing to meagre fuel use. The engine also turns itself off on longer downhill runs, helping conserve gas. With the ISG, restarts are virtually undetectable.
Brakes are reassuringly solid too, right from the top, the regenerative effect largely in the background. An emergency best stop from 100 of 34.3m reflects that.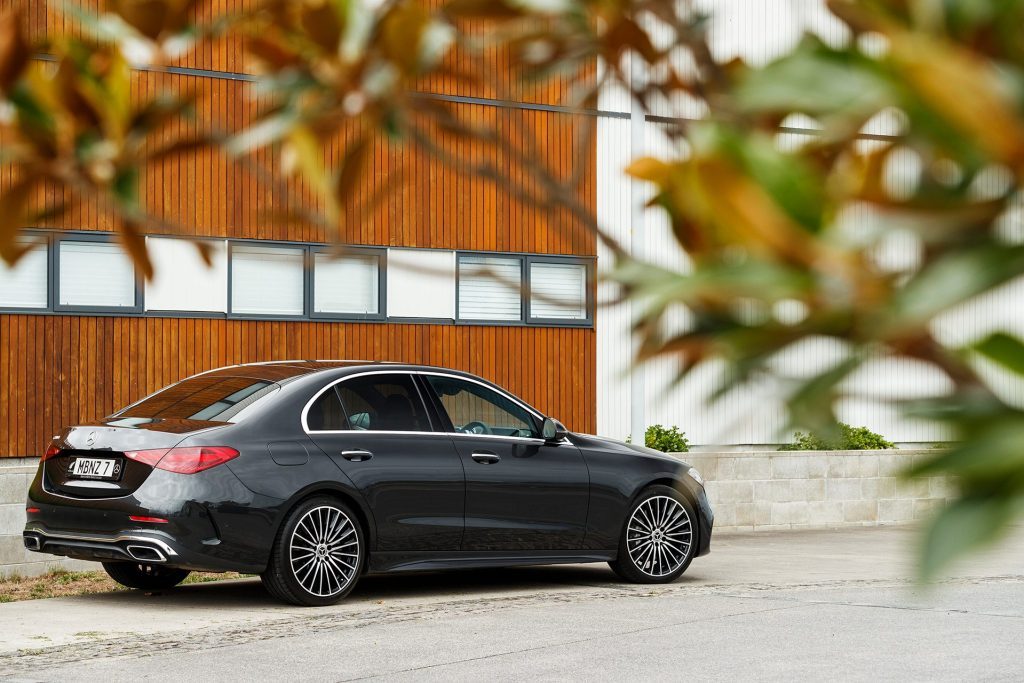 Different dynamically
This is a better balanced car than its predecessor, riding more assuredly partly because of the 25mm stretch in wheelbase but also because of the totally renewed suspension, double wishbones and multilink units. It's bigger allround than before, longer by 107mm (4793mmm) and that's reflected by more occupant and luggage space (455L, accessed by a bigger opening). Rear legroom is up by 35mm, and headroom by 13mm, evident on just a casual perusal.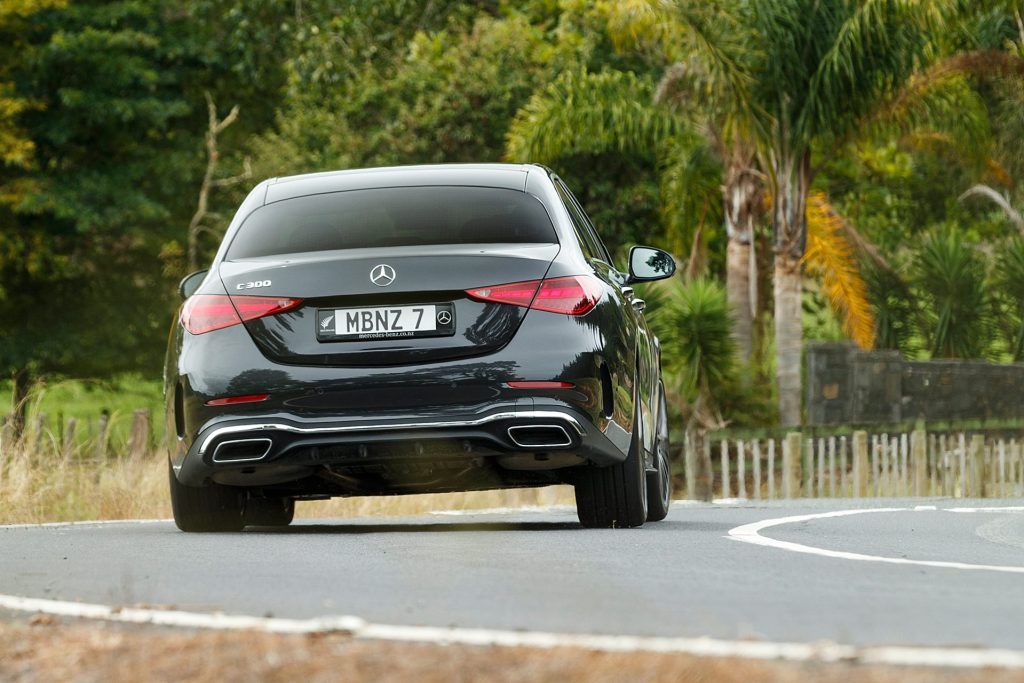 Styling is an evolution of the prior form, influenced by design cues from the latest S-Class. It's faster to behold, taking on more dynamic 'Sensual Purity' design cues from the range topper, with a shorter front overhang and more of the dramatic cab rearward look, along with a wider track both ends, emphasising its rear drive sports character.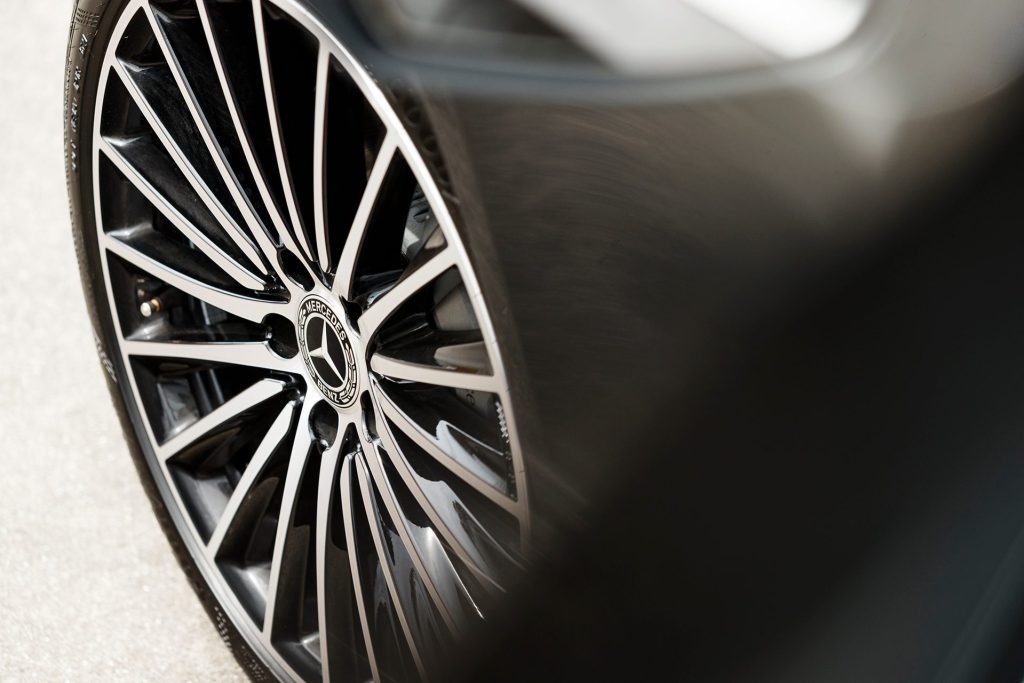 On the other hand, its ride quality is much improved, with a notable lack of road noise from its quality Eagle F1 rubber and progress that flattens the lumpiest of roads. That's all with fixed suspension too, the dampers frequency dependent. They're softer over minor bumps, but firmer as the stroke is used up. That obviates the need for adaptive damping, though this is a cost option. So too is rear-wheel steering, a first for C-Class, said to improve both high- and low-speed manoevrability, tightening the turning circle to 10.64m. From our experience, however, we'd probably not bother; this has a balance to it that feels right, and after nixing the lane keeping and self-steering aspects, easily enough done in a couple of touchscreen moves, the steering impresses. Heft is pleasant in Normal mode, weightier in Sport. We used Individual for optimising things, the exhaust noise in Sport+ more resonant but still largely in the background. So you can have some driving fun when the roads permit, understeer hard to uncover in general use.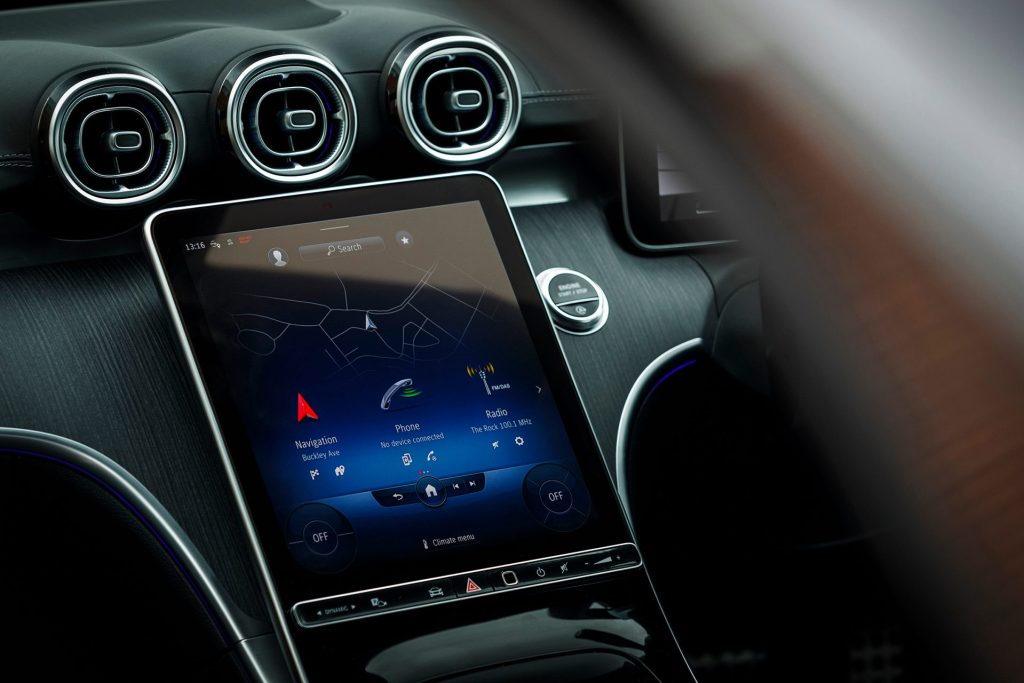 We'd say save the outlay on adaptive damping for one of the four options packages instead. On that, one of them includes head-up display and other tech bits, probably worth the ask of $3800. That said, the large, well sited and configurable digital instruments are a model of clarity. Digital speed readout is plus sized and well within the line of sight. We settled on the Classic config because it just seemed to suit the vehicle better. The widescreen digital approach has fast become the family interior look. This time the infotainment screen is a portrait style 11.9-inch touchscreen that's angled slightly towards the driver. And once again it is easy enough to use. There's a fingerprint scanner for logging in and all manner of haptic whatsits on the wheel and in the centre console which you get used to, even if they are a bit fiddly to begin with. The interior is a step up for sure for the C-Class and the sports seats are superb, lumbar adjust like a ball of goodness in your lower back.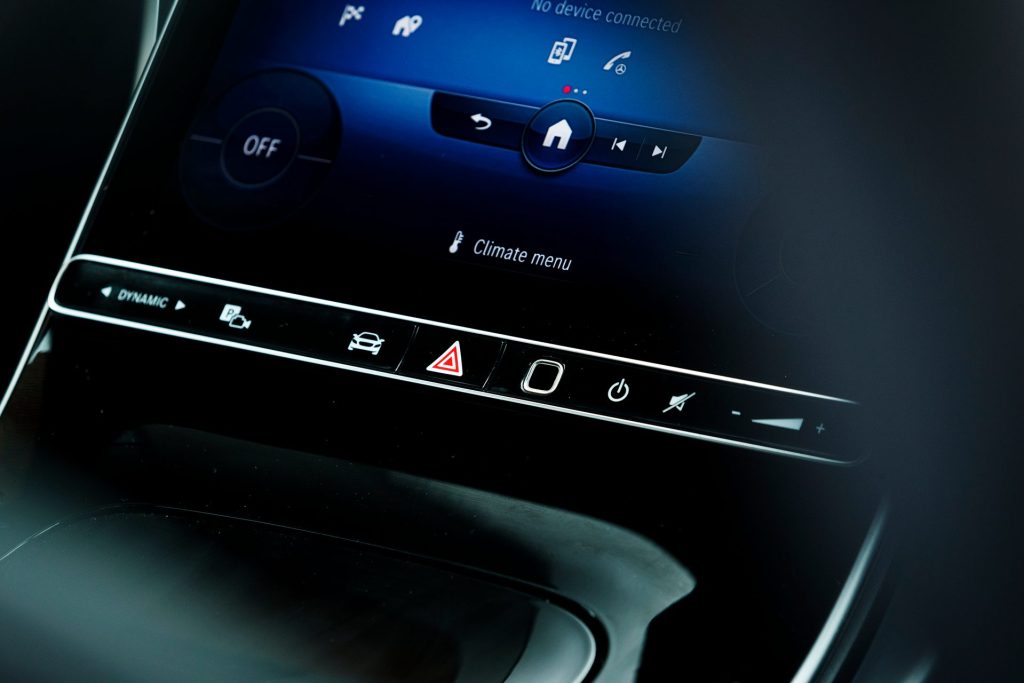 We like the exterior changes too, the million-pixel-plus adaptive LED projector headlights are search beams in the night, matched by new two-piece LED taillights, the sculpted flanks highlighting the character lines, and the mini-tristars replacing the jewelled look in the grille. Power domes in the bonnet complete the sporty overlay. Practically speaking there's just more room too, and better access to it, with spring-loaded split folding from the rear, and a powered boot lid, unnecessary but nice.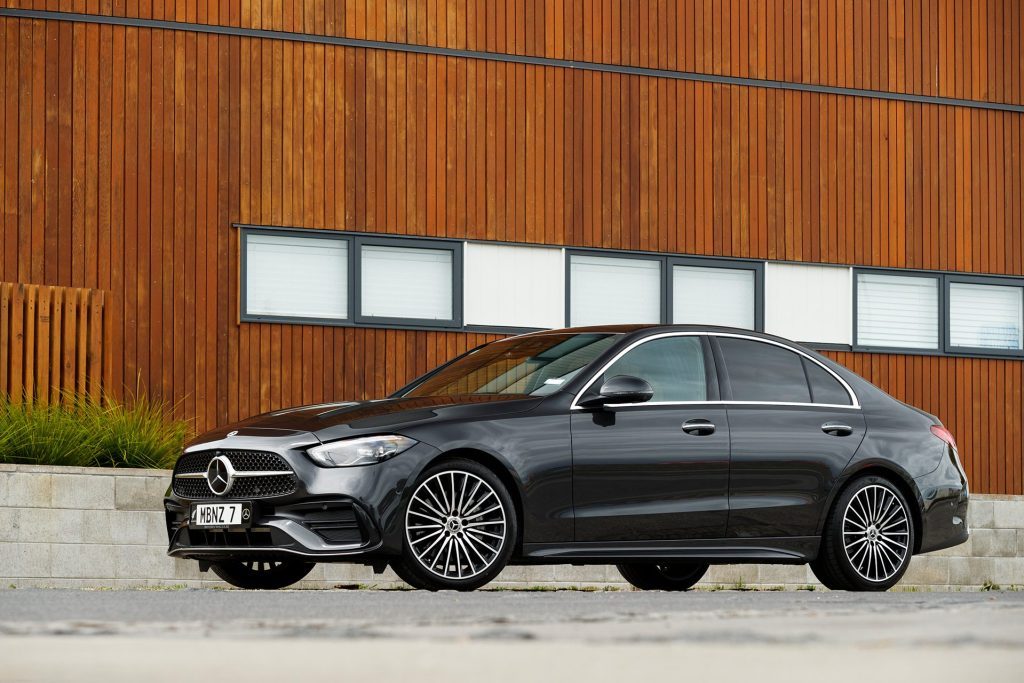 On the spec front, this gets every known 'assist' safety aid from Mercedes, including 10 airbags, along with leather trim, 19-inch AMG alloys, Qi phone charger, AMG line exterior and interior finish, comfort entry, self parking, adaptive cruise, and privacy glass. Heated seats, powered sunroof, head-up display, updated MBUX assistance and infotainment, memory seats and traffic sign assist are all part of a $3800 Vision package.
So, in essence, a more luxurious and environmentally friendly C-Class offering this time around. If it's added drive and sport you're after, AMG variants should dot down next year.
| | |
| --- | --- |
| Model | Mercedes-Benz C 300 |
| Price | $102,900 |
| Clean Car Discount | Neutral $0 |
| Engine | 1999cc, IL4, T, DI |
| Power | 190kW/400Nm |
| Drivetrain | 9-speed auto, RWD |
| Fuel Use | 8.1L/100km |
| C02 Output | 182g/km |
| 0-100km/h | 5.71sec |
| Weight | 1655kg (claimed) |