We have already driven a few of the facelifted C-Class vehicles, including the C 200 mild hybrid petrol and the rampaging C 43. Now it's the turn of the C 220 d, packing a brand new diesel that was developed for both E- and C-Classes, among others, evidently costing roughly $1billion.
It's a bit special in a number of ways, but then it needs to be given the bad rap oilers have gotten over the past few years, and their dwindling sales. If you're a fan of compression-ignition units, this is a beauty and it costs little more than the C 200, only $1500.
Key aspects of the so-called OM654 unit are its all-aluminium construction, a first for the three-pointed star brand and saving over 35kg compared with the outgoing 2.15-litre model, smaller capacity at 2.0L, and increased power, up from 125 to 143kW. Torque of 400Nm is unchanged.
Fuel consumption and emissions evidently fall by 13 per cent compared with the previous engine. There are fewer particulates produced too, thanks to a new stepped combustion chamber design.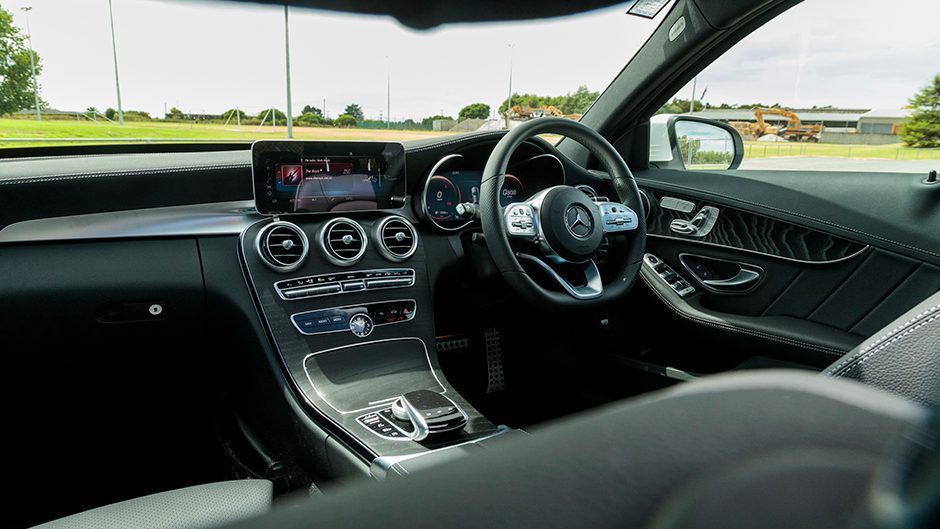 Mercedes claims the C 220 d is good for an overall fuel use figure of 4.7L/100km, and when we picked it up the distance to empty read 1080km.
Over a week of driving, including in-town commuting, a return trip to the B of P, an afternoon of photography and another spent testing, there was still 150km of range left at return. At a constant 100km/h it returns around 4.0L/100km, doing a scant 1200rpm.
Some thought it a bit rattly, but to my bung ears it only sounds like this from cold. At open road speeds there's little to hear. All the drive modes work fine, though Sport+ you'll almost never use. There's a notable boost in performance with the move to the Sport mode, and it doesn't hold the gears for too long so that's all you need for a bit of a gee-up.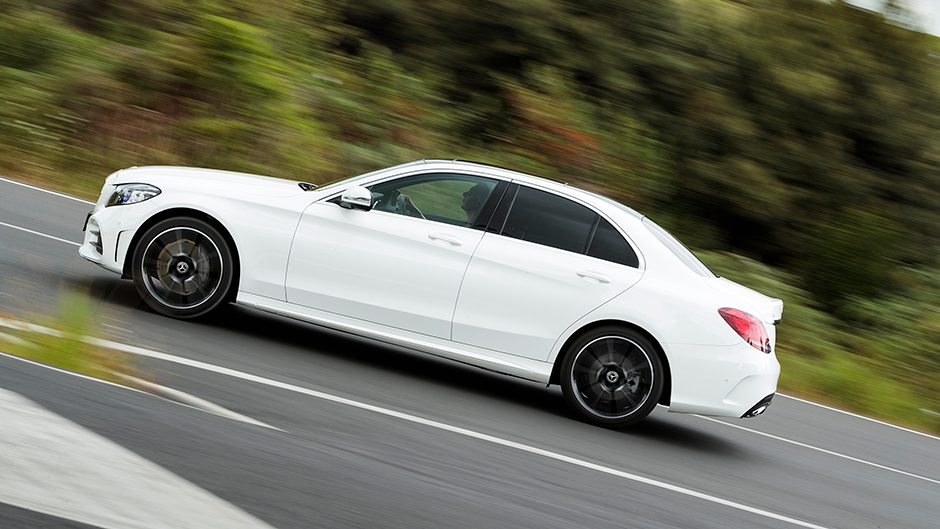 Besides, the engine only revs to about 4200rpm. However, it kicks off from low levels, and it's upshifting before 2000rpm in town. It hauls like a hell hammer from 3000rpm.
The last time we tested a C 220 d it had a five-speed auto. With a nine-speed slush box, it really is a whole lot faster. It revs quicker too, thanks to Nanoslide cylinder coating and fourth-generation common rail fuel injection.
Mercedes claims 6.9sec for the sprint to 100 which is a far cry from the 8.5sec the old model needed. We got a couple of 6.8sec runs, and a best of 6.54sec, backed up by an 80-120km/h pass of 5.0sec so there's no tardiness about this machine. Our vehicle had four option packs including privacy glass ($700), seat comfort package (full electrics, heating, retracting wheel, memories, $900) and two other more expensive upgrades.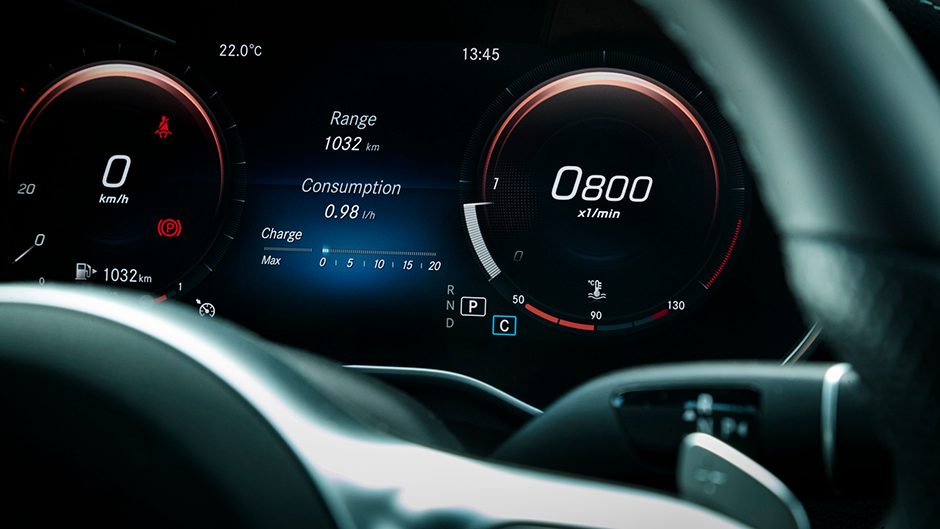 Vision adds all the good stuff like head-up display, multibeam LED headlights, a 360-degree camera and a panoramic glass sunroof with electric blind beneath. It's a $6300 option. Our machine also had the AMG Line upgrade, costing $3700. Along with 19-inch rims and low profile rubber, you also get sports suspension, amongst a host of other mainly cosmetic upgrades.
This is an option pack some might want to avoid; we'd probably look at the Air Body Control suspension instead because the sports suspension is a bit much of a good thing, the ride often tending firm, and occasionally causing sharp bumps taken at open road speeds to shudder through the chassis. But if you're wanting to take on the local racer roads in your C 220 d, then that's a different story.
With its lighter weight aluminium mill and decent 53/47 weight split, you can wind on through the twisties with this machine. It's neutral fun in such settings.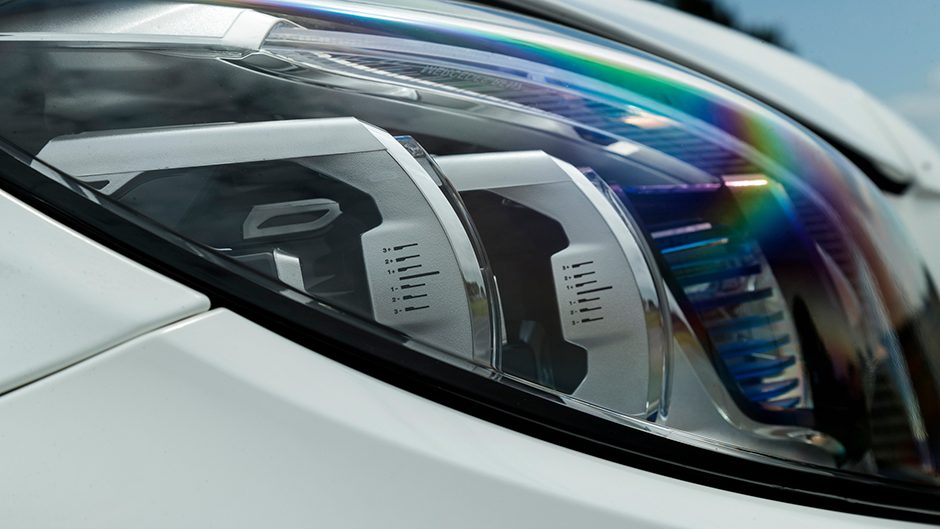 But there's a bit much road rumble from the ContiSportContact 5 SSRs on the more horrid chipseal surfaces we so often encounter, which is kind of contrary to a machine that has a cruising range of over 1000km and such an easygoing muscular engine. Both of these aspects detract from the usual likeable Mercedes ride quality.
The C 220 d is available in sedan format for $75,400, while $3k extra gets you the estate version. Spec is the same as for the C 200, so there's only manual cruise control and you need to click the key to open and lock the doors. The boot lid is sprung to self open but closes manually. No big deal there. If you want all the active safety gadgets that really should be there as standard, you need to go for the $6500 premium package that also includes privacy glass, leather upholstery and 19-inch rims.
That's kind of annoying. Still, the digital instruments are standard, configurable, as are nine airbags, Articow fake leather trim, smartphone integration, self parking with front and rear sensors, dual zone air and navigation. It feels solidly built too.
If you're a fan of diesel execs this will impress. Just be sure to choose the appropriate option packs.
| | | | |
| --- | --- | --- | --- |
| Model | Mercedes-Benz C 220 d sedan | Price | $75,400 |
| Engine | 1950cc, IL4, T/DI, 143kW/400Nm | Drivetrain | 9-speed auto, rear-wheel drive |
| Fuel Use | 4.7L/100km | C02 Output | 117g/km |
| 0-100km/h | 6.54sec | Weight | 0000kg |