The second A-class arrival, the a 250 4matic, with a bigger engine and AWD is only $3k more than the 1.3 a 200. What's the catch?
The first member of the new fourth-generation A Class to arrive here, the A 200, impressed some with its 'Hey Mercedes' interactive voice control system. Plus the A 200 proved just a damned fine all round drive, with a wicked little 1.33L four-pot turbocharged engine.
Soon thereafter it nabbed not only the best EuroNCAP crash test rating in its class for 2018 but also produced the year's highest score overall, naturally culminating in a five-star safety rating. Now it's joined by big bro', the A 250 4Matic.
Utilising a refreshed version of the M 270 2.0-litre four, the new M 260 generates 165kW and 350Nm, power distributed via a seven-speed dual clutch transmission to an on-demand four-wheel drive system. With virtually the same specification as the A 200 (it additionally gets smartphone integration and a bigger 51L fuel tank) the cost is just $3k more ($64k vs $61k). This would seem then to be a relative bargain.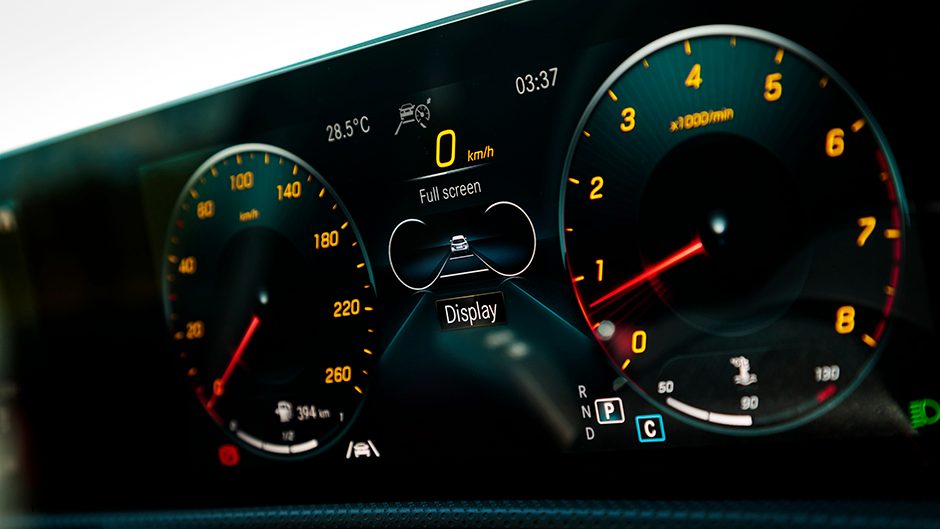 So is it really? We'd suggest yes, but you need to get in quick. Why the rush? Well, Mercedes NZ tells us that once this initial shipment of A 250s is gone, subsequent example will have a higher specification and cost more, probably closer to $70k. The latest A Class, to recap, is totally new, and the more interesting shape features squintier LED headlamps (multibeam as part of a $2490 Vision pack) and ornery taillamps, along with a front that slopes away more sharply.
The new enlarged body also offers better interior space, along with improved entry and egress. Its forebear had a headbanger reputation amongst rear seat occupants. This has been remedied, and there's also more shoulder, elbow and headroom, along with improved all-round visibility. Also larger is the luggage compartment, up by almost 30L to 370L, loading made easier with a 200mm wider hatch opening. It expands to 1210L after the second row seats are folded down.
While there's clearly more aesthetic appeal, physically it also promises more, underpinned by the company's new MFA2 compact car platform that's 30mm longer in the wheelbase and 15mm wider in the tracks. But it's the interior that's the real glamour puss, the instruments and centre console all part of a widescreen digital display, with no cowl above. Rather like a shrunken E-Class dash then.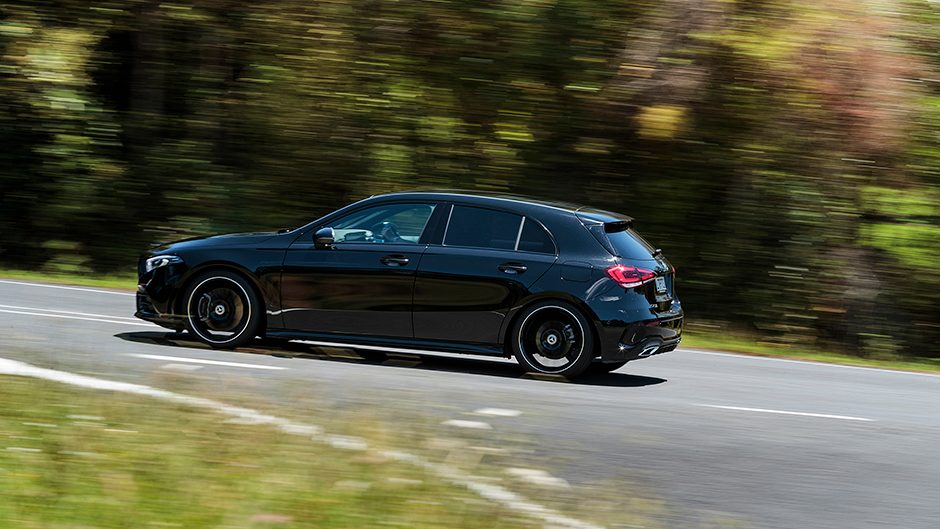 It's that flash that it makes the consoles of its competitors (A3, 1 Series) seem antiquated. Ditto for its high tech voice control system. It is also well specified, especially on the safety front. Annoyingly comfort entry remains a cost option. It's a matter of paying the $990 if keyless access really matters to you.
The A 250 sits midway between the A 200 and the upcoming 225kW AMG A 35 for performance. The latter, also with 400Nm of twist has a claimed sprint time of 4.7sec, and should rival the C 43 for acceleration. How about the A 250? The last time we tested that it clocked in with a 6.3sec 0-100km/h time and 4.1sec overtake. Not much has changed, given power is up by only 10kW and torque peak and overall weight are much the same.
We undertook performance testing on a hot day, and couldn't quite match the figures we achieved with the previous vehicle, off by a tenth. It would have been quicker had the twin-clutcher been more spritely on the upshifts. This gearbox takes a brief breather between cog swaps. However, the A 250's a notable amount quicker than the A 200, by 1.5 seconds on the overtake. That alone justifies the price difference so the AWD facility you might consider a gift.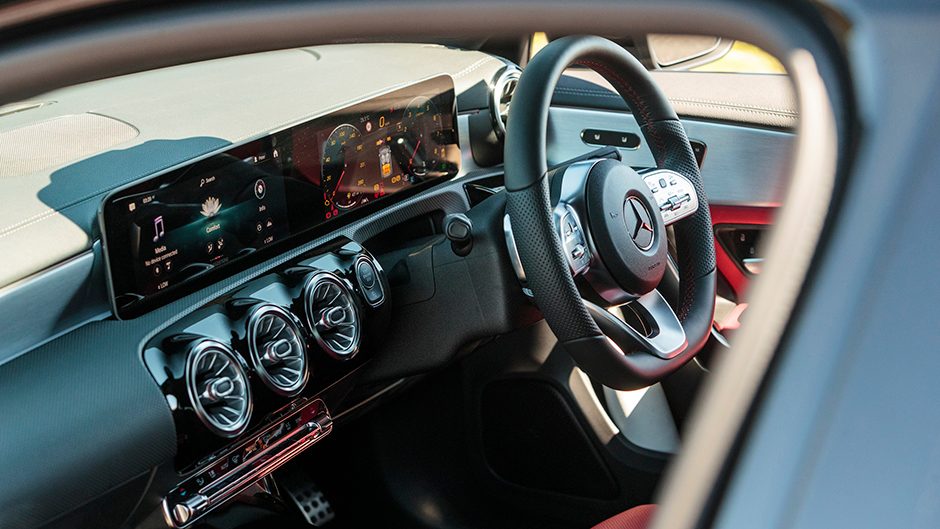 Course with the bigger engine (2.0 vs 1.33L) and an extra 100kg in kerb weight comes a larger fuel bill. Mercedes claims 5.7L/100km for the littl'un and 6.6 for the A 250. Realistically, expect single figures for the A 200 if given a bit of a serve versus double figures for its stronger sib. The latter uses about 5.0L/100km on the motorway at the legal limit, when in the Normal drive setting.
This tends to select higher gears earlier, even if you give it a bit of a tickle along. For town and around running we feel the Normal mode is ideal, especially if you've opted for the AMG Exclusive package which includes adaptive damping. Helping is the A 250's standard multilink rear suspension (recall the A 200 gets a torsion beam rear end). Normal mode is also fine for relaxed rural use.
The rest of the $3190 pack comprises climatised front seats, 64-colour ambient strip lighting, stylish two-tone leather upholstery (red and black) and dual zone climate control. Given how well the adaptive damping works, this is an option pack you should probably give due consideration. We also enjoyed the Sport setting which settles the lowered body even better, keeping a lid on body roll. This blasts through twist and turn back roads, with just a hint of understeer at the limit, easily negated by a brief throttle lift.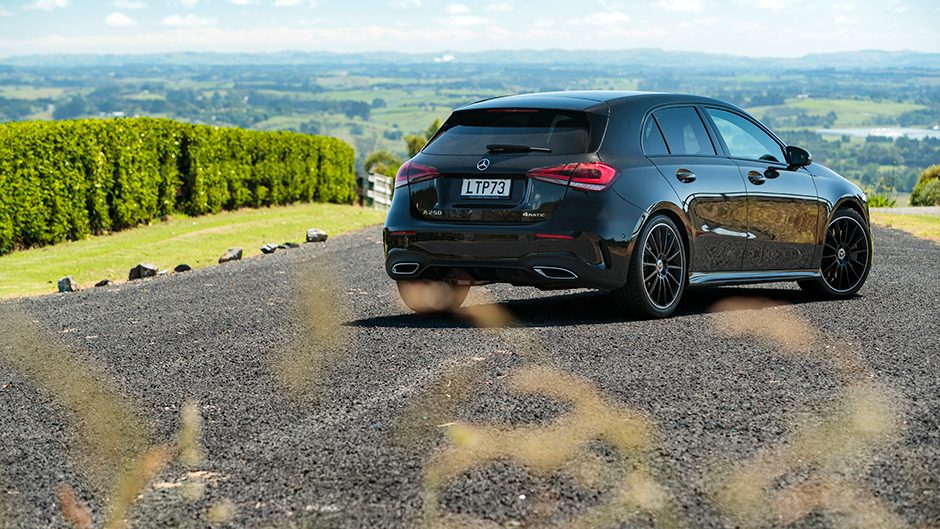 Being AWD you can crank on early at the corner exit and with added grip it carries better corner speed as well. No doubt the AMG A 35 will be even meaner but in the interim this a dynamic step up on the A 200. Even in the Sport setting the ride quality doesn't deteriorate, partly because you're travelling at a quicker pace anyway. It's quite low riding though, occasionally bottoming out over bumps of national significance.
Beware also kerbs when bay parking as the front apron hangs low. Our tester came equipped with a sports package they dub AMG line. This comprises gloss black multispoke alloys, grille and mirror caps, perforated front discs, shift paddles, lowered suspension, sports pedals and steering wheel, and more. For $1990 that's probably something else you'd seriously consider.
Standard fare is the MBUX system across the A Class range. With an AI chip, the system learns over time so is a constant source of surprise. It's already being copied by others. As mentioned, our test machine also came with active cruise control, part of the $1790 driving assistance package.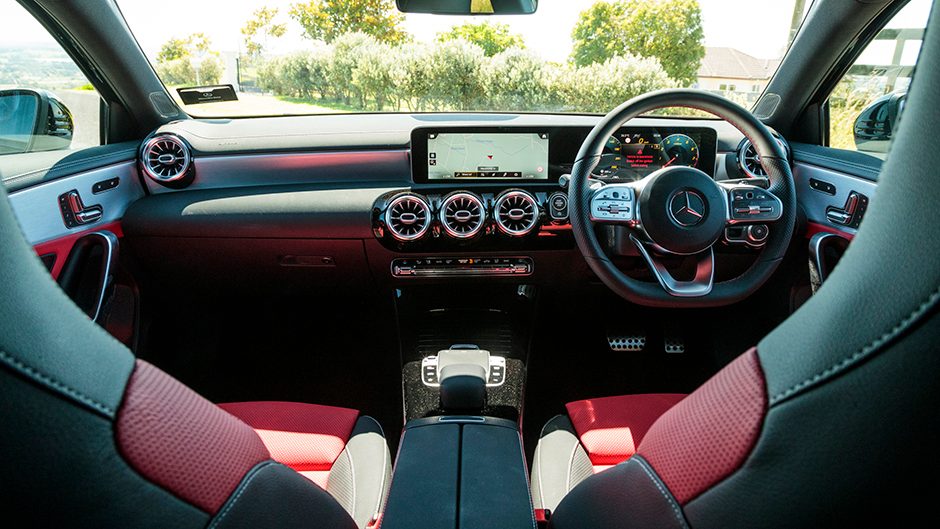 This is easy to set and works right down to a standstill, even resuming automatically if you've not been stopped for too long. Everything else that competes with the A 250 is either front- or rear-drive. For the money this is a genuine step up on the M-B A 200 for performance, with the added bonus of four-wheel drive security, for not a great outlay.
All too much? The entry point to three-pointed star ownership, the A 180, is available now and gets a 100kW/200Nm 1.3L engine mated to a 7-speed twin-clutch gearbox. Claimed combined fuel use is 5.7L/100km. With similar spec to the A 200, it could be yours for $54,400.
| | | | |
| --- | --- | --- | --- |
| Model | Mercedes-Benz A 250 4Matic | Price | $63,900 |
| Engine | 1991cc, IL4, T/DI, 165kW/350Nm | Drivetrain | 7-speed twin-clutch, all-wheel drive |
| Fuel Use | 6.6L/100km | C02 Output | 150g/km |
| 0-100km/h | 6.40sec | Weight | 1533kg |