AMG's GT is now a range, the coupe and convertible versions available in various, increasingly unhinged guises. We lift the lid on the roadster, aim north and light the fuse.
Just for once, we're most appreciative that a new convertible from Europe didn't arrive here midwinter, fresh from a summer introduction in Europe. And just for once more, we're grateful that spring sprung one good day in the week we got to drive the freshly minted Mercedes-AMG GT Roadster. So maybe it wasn't that warm but that's what Merc's optional 'air scarf' neck warmer is for, blowing hot air from the top of the seat. In something that's rated to hit 300km/h, we'd have thought active cruise control would have been gratis too, but no, you pay $1900 on top for that. And given this is meant to be a part-time boulevard cruiser, AMG adaptive damping is another cost option, $3250.
Our particular drive car came with an exterior blackening package for $1500 (no thanks, additional black makes it even harder to keep clean) which would have just about purchased the handier neck warmers. And too-firm AMG performance seats at $3900? Variable dampers ta. We'd opt for active cruise over $2450 climatised seats any day.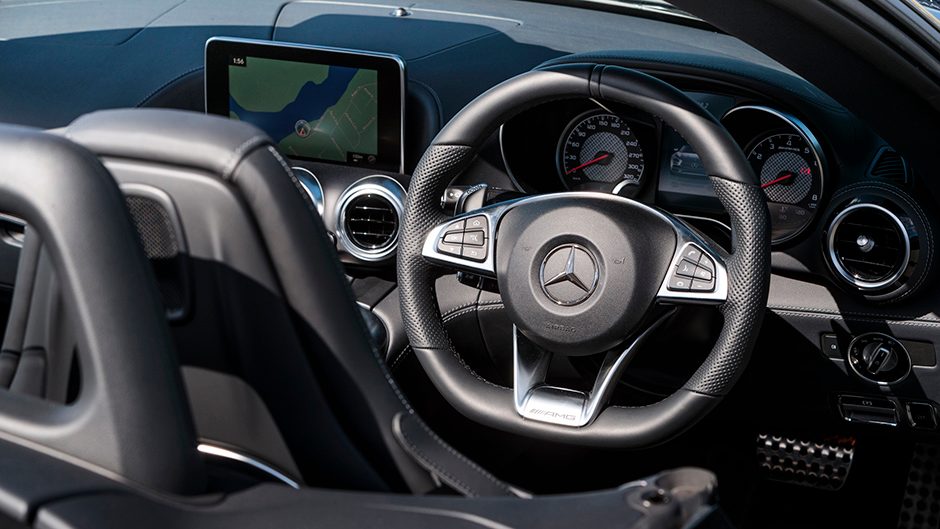 Optioned thus, you're already half way towards the Edition 50 model for a much reduced spend. And you'd have yourself something that would pootle and burble around palm-fringed streets in supreme style and comfort. After which you could hit the track and have a ball. Alternatively, you could shell out for the AMG GT C Edition 50 Roadster with all that stuff as standard and more thunder (410kW and 680Nm) besides for $330,250.
Or perhaps at this point, the big daddy $320k GT R Coupe is a bit of you? It is evidently the fastest production car to ever to pound around the Mount Panorama race track, only 10sec adrift of a V8 supercar. It gets a fire-breathing 430kW/700Nm version of the 4.0-litre V8 biturbo engine gracing our evaluation car. We made do with power output of 350kW and 630Nm, enough for most sane individuals.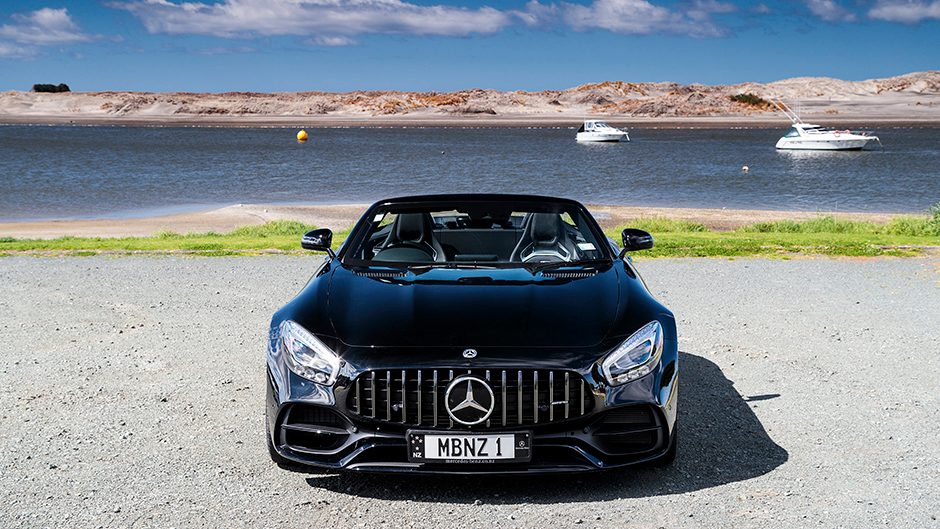 Style costs no extra
What the GT Roadster doesn't want for is design goods. Styling smarts abound, though in black it's like a pet labrador, always filthy. Perhaps the AMG Solarbeam hue at $13,500? Money well spent as it hides the dirt so much better.
The new grille is borrowed from the GT R, the slats reminding of dragon's teeth, and it looks even more predatory with slanty high tech adaptive LED lights. There are fenestrations and slits everywhere – it's a heavy breather – and these add to its aggressive persona.
The overall proportions of the new convertible catch the eye, for the bonnet is almost preposterously elongated, the roof top is at hip height, and the width of the vehicle is such that on our narrow secondary roads you need to be mindful of where you're positioned in the lane. And you need to be particularly vigilant parking this beast; any angle parking and you risk removing or damaging the restyled front apron.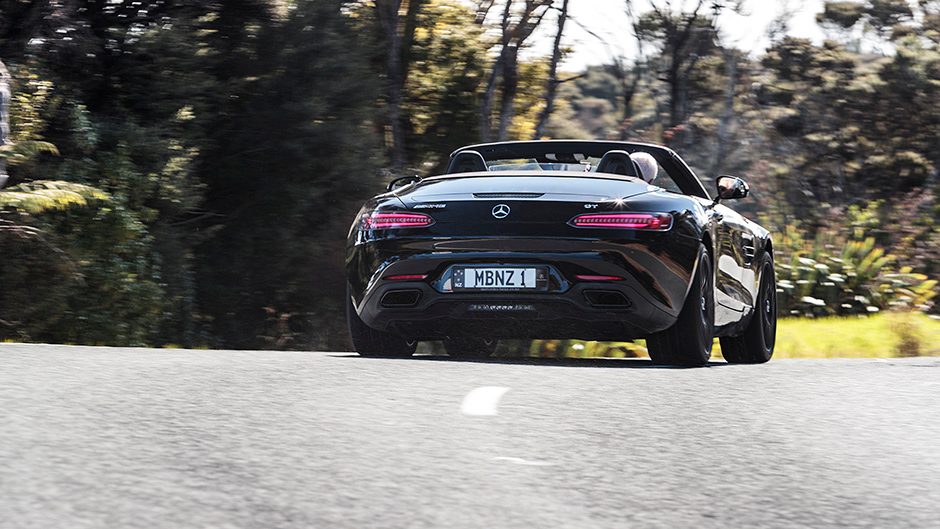 Round the back there's a bit of a rounded hump where the roof lives when not in use, and that impinges on rearward visibility. The internal mirror isn't good for diddly squat really so any chance to go lidless is good then.
The Roadster form is really secondary to function, the elongated bonnet helping achieve a racecar-like weight balance. Its V8 slots entirely behind the line of the front axle, and by placing the gearbox in a rear transaxle location the weight divvies up 47 per cent to the front and 53 to the rear, similar to the mid-engined Porsche Boxster. All in the interest of dynamics, naturally.
For such a sizeable vehicle, almost 4.6m long and an imposing 1.94m in width, its kerb weight of 1700kg is impressive. That's thanks in part to its aluminium spaceframe, and it's only a small amount heavier than the Coupe, the extra from shored up sill beams and additional supports within the dash and rear bulkhead.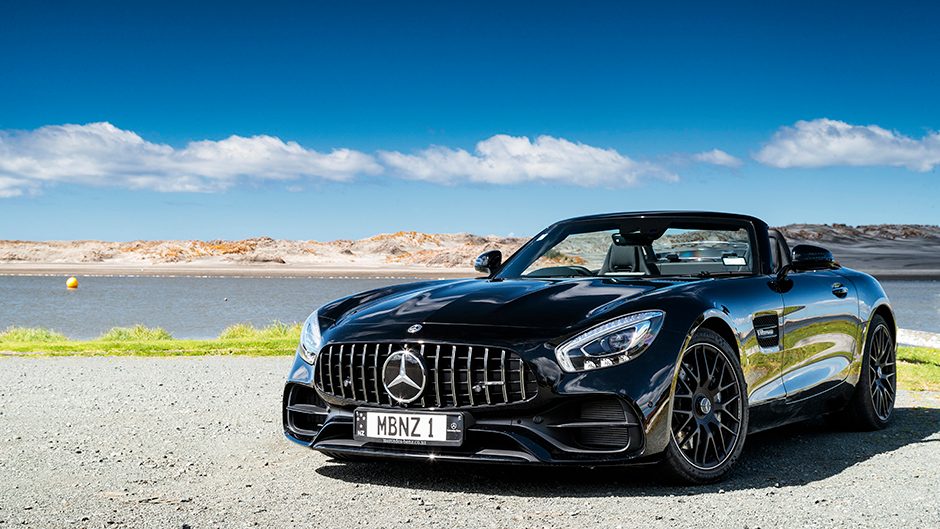 Roof be gone
Some converts are noisy and blowy, but this is a fine way to fly, especially if you've optioned in the air scarf. There's also a glass draft stopper that prevents buffeting and this works well. At 100km/h you can yak away, the wind not ruffling your locks either. The roof transformation takes only 11sec.
Fire it up and there's the usual AMG theatre, though it's not stupid loud. Progress is surprisingly muted, at least until you select the S+ drive mode, and then there's plenty of fireworks as you downshift into a corner or get off the gas.
At legal speeds you don't need to brake much in this because of its cornering capability. But should the need arise the high performance alloy and iron composite picks (not the ceramics; they're an extra $17,500) wash off the knots in sterling fashion.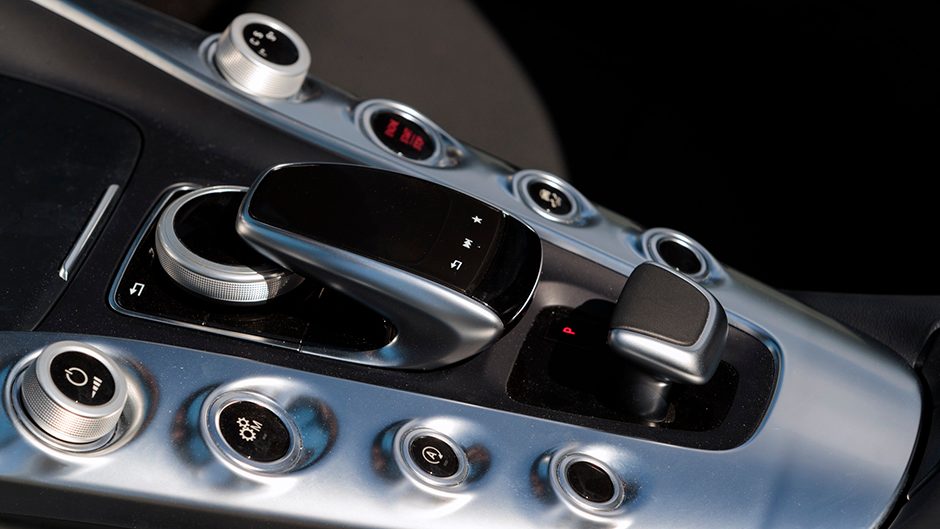 That's not surprising given the rubber, sporting Michelin Pilot Supersports all round. On a jaunt up north via SH16, this comfortably rounded up corners at twice the advised speed, and even quicker when pushed. Finding understeer takes a mix of bravery and idiocy – we only heard the fronts squeal once – and you have to actively dial out the electronics and be ruthless to set the rears free.
There's a bit of harmonic noise as speed rises but given it's a convertible with a tri-layer soft top, the cabin din from road noise is relatively well suppressed.
AMG has opted for hydraulic steering assistance in the GT and, like the suspension, it's fixed for heft, and surprisingly lightweight. Perhaps this is befitting of a convertible. Still, there's lots going on at the wheel, and it's hard to credit just how enthusiastically that elongated bonnet swivels towards a corner apex. Evidently the Edition 50 variants come with rear wheel steering, like the regular variant isn't sharp enough. Up to speed and the fixed suspension does a grand job, both in body control and absorbing all the sundry road bollocks that might give lesser roadsters conniption fits.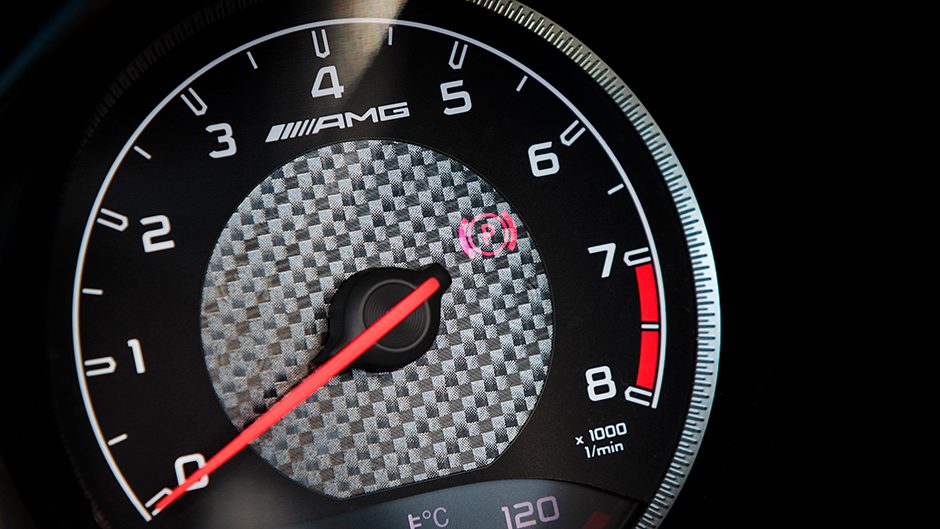 Turbo strong, biturbo Herculean
Once the speedo showed 1500km, we could attach the performance gear and activate Race Start. True to form it cut out the 0-100 dash in scintillating fashion. Launching from 3500rpm there's a hint of wheel slip as the diff locks and then it's a goneburger, the twin-clutch transmission adding hustle. A couple of runs went below the four-second-flat claim, with a best of 3.90sec. It's just a hair slower than the AWD F-Type SVR to 100km/h but is a bit quicker on the overtake. There's less noise for sure but it has it over the Jaguar for sheer visual muscle.
What's so beguiling about the AMG GT Roadster is its brawn on the go. This car simply inhaled SH16, and it did it without undue effort on the driver's part. The engine never feels stretched, such is its heroic haul across the midband. Stick it in Sport mode and this is perfectly optimised for unravelling our myriad twisting and undulating B roads. The engine is a beast, and needs only about 2000rpm to be in the Arnie zone, the muscular nature building with revs. Overtakes are almost too easy. Because there's so much torque at low to middling revs, fuel use is admirable. We averaged in the 15-16L/100km range out of town, slightly less in town. Who cares with this much performance on tap?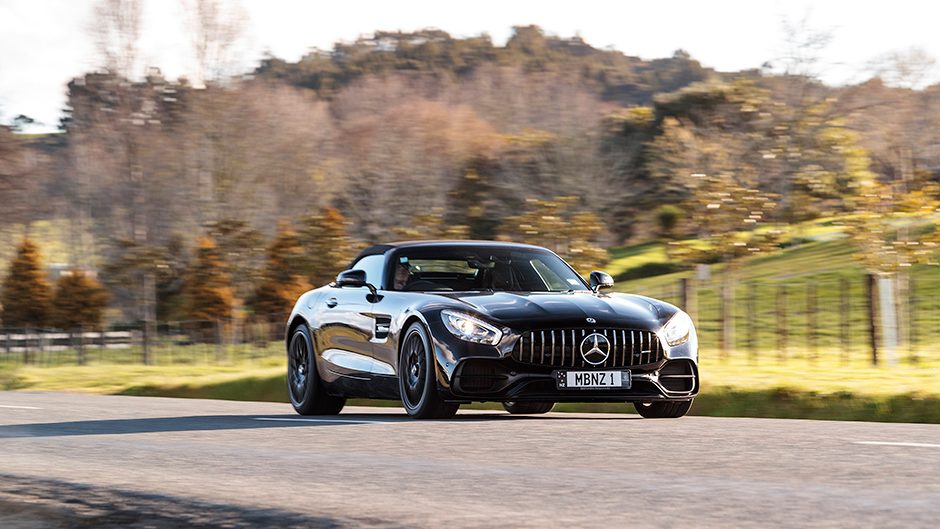 Properly competitive
The cabin of this surface-to-surface missile is tight to enter and those with hip and back issues need not apply. For others, once you're settled in and familiarised it's all simple enough to decipher. Just choose your drive mode, Comfort for town, Sport for highway, contort your left arm around to hit Drive, hold the roof-down button for 11sec, turn on the neck and seat warmers (in cooler months) and you're away laughing. All the requisite active safety bits are there, once you've ticked the active cruise box, and the driving position, while a touch high at its lowest, is otherwise fine. Luggage space is okay at 350L.
It's not for everyone this convert, especially if you're spatially challenged at parking but if there are simply too many 911s Cabriolets in your area, this newcomer is a much gnarlier alternative. Optioned right, it's a genuinely talented convertible. Just better if it's not in black.
| | |
| --- | --- |
| Model | Mercedes-AMG GT Roadster |
| Price | $267,000 |
| Engine | 3982cc, V8, T/DI, 350kW/630Nm |
| Drivetrain | 7D, RWD |
| Fuel Use | 9.5L/100km |
| C02 Output | 218g/km |
| 0-100km/h | 3.90sec |
| Weight | 1708kg |