As mentioned last month, the c-class has undergone a comprehensive midlife makeover, restyled both sides of the glasshouse, with over 6500 new components. We've not driven a cabriolet from Mercedes for a while, and seldom do we get a chance to drive a new model when the weather is best for drop tops.
They generally launch at the height of the European summer, so midwinter here. This time round we drove the midranger, the C 43 4matic model. It's 3.0-litre V6 has undergone a tickle up to raise peak output from 270 to 287kW, the torque at a handy 520Nm.
Hooked up to a quick-shifting nine-speed auto, this all-paw open-top is said to reach 100km from stationary in 4.7sec. That it managed comfortably, beating the claim by 0.2sec, while the overtake required 3.0sec flat so it's quick.
At the top end, it is limited to 250km/h, which should get the hair flailing if the top's down. This, by the by, takes roughly 20sec in either direction, and you can lower or raise the roof on the move. You can even do it remotely, using the key fob.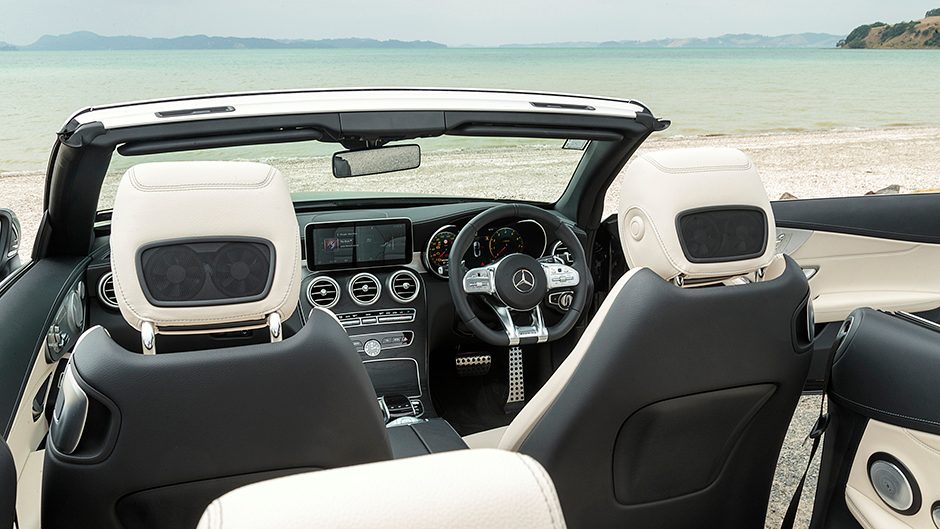 Airscarf neck heating comes as standard, warm air flowing from the tops of the seats, but was not needed during our time with the vehicle. Driving around top down in 28 degrees of heat, you can understand why these are so popular in LA.
Physically, there's a new front fascia, including an AMG front apron and twin louvre grille. At the rear the quartet of exhaust outlets is more prominent, though these are faux; in behind is a two-into-one outlet. Our particular car featured a sports exhaust, the sole option adding $2300 to the bottom line, taking the final price to $142,900.
At anything above about half revs, this sings a merry tune, only you're generally using less than 4000rpm, so we'd probably not bother. Even from 3000-4000rpm, this simply flies. It goes well in Comfort mode – we used this most of the time and recorded average fuel use around 10L/100km – and it's properly responsive in Sport, sufficient that you don't need to engage Sport+ that much.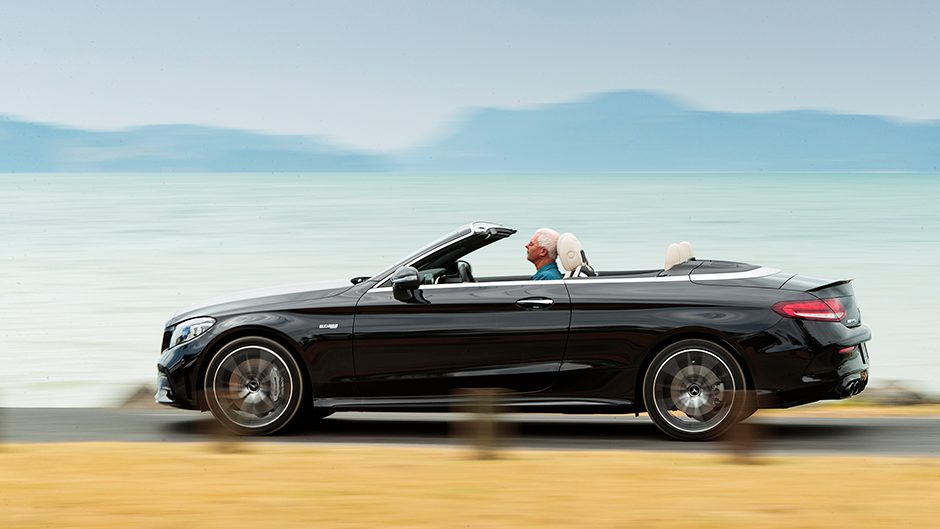 After driving what seems like a raft of higher riding vehicles, it's a bit of a novelty piloting something so earthbound. Because it is low flying the suspension doesn't have to be so amped up to ensure body control, so lovers of cabriolets will enjoy the sumptuous ride of the C 43.
The AMG team has nailed suspension compliance, pampering in Comfort, with more control and less pitching in Sport, and it's up for anything in Sport+. You can change suspension firmness separately from drive modes, the top damper setting still with a quite reasonable degree of compliance.
Handling isn't quite at C 43 sedan levels, but most other cars still won't see which way you went. Being a cabrio with a folding soft top, there's not much in the way of boot space, a few soft bags mainly filling the hold. And there's even less when the roof is lowered, just enough for a few tennis rackets or golf clubs. Nor is there much leg room for rear seat occupants; front seat passengers will need to be generous.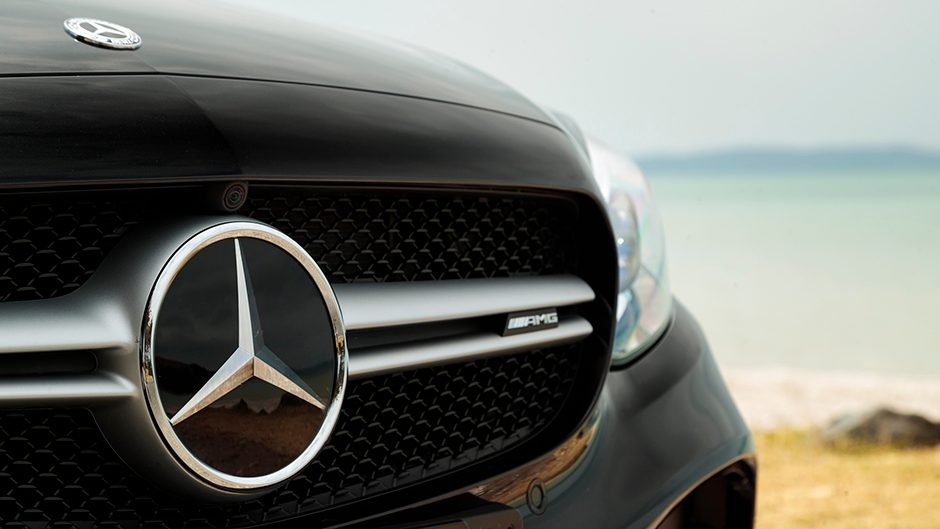 On the other hand, this is rather clever with the top down. It looks better, as is generally the case, is not a whole lot louder, especially with the windows up (+3dB) and with the wind jammer raised at the rear there's little air movement within the cabin. Top up, this seems no louder than the sedan on most surfaces.
As to the interior, there's a new 12.3 inch digital instrument display, the appearance of which can be altered with Sport, Classic and Progressive styles. Unlike the A- and E-Class offerings, it's not an all-in-one widescreen presentation here, but still works a treat. There's cool ambient lighting inside too, with 64 colour options, while night driving duties are made much easier with multibeam (84 per headlight) LED units piercing the darkness up to 650m ahead. The beam cleverly changes shape to prevent blinding oncoming vehicles, but still illuminating the road around it brightly.
Other driving aids include active cruise with stop and go, traffic sign recognition, self parking (parallel and bay), lane keeping, blind spot monitoring, collision prevention and drowsiness detection. You're well covered here. There's also smartphone integration for both variations, and a charging pad.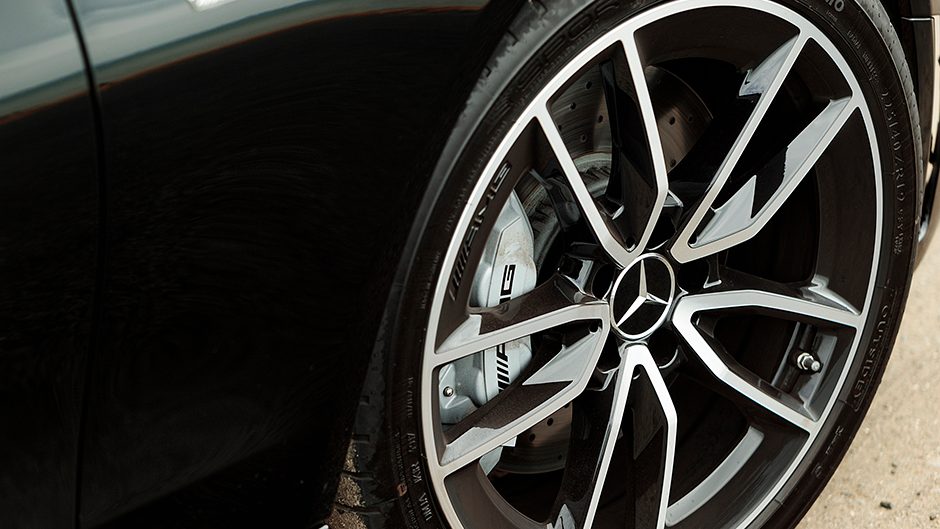 Wheels are new too, the exterior ones aero-optimised and the interior one a fresh design, oblong in shape, and sporting touch-sensitive controls. Rounding out the spec list are powered and heated leather seats with memory function, an auto retracting seat and steering column, and belt presenters.
If you want the wind in the hair experience but don't fancy paying six figures for your C-Class Cabriolet, you can get a C 200 for $91,400. There's also a $193,400 C 63 variant if the number 43 falls 20 shy of expectations.