The Geo Metro. Canada's, and therefore the world's, most fantastic car, mainly down to its insane fuel economy.
So, when you stumble upon a beaten-up Metro on sale for 200 bucks in a swampy field, what do you do with it? Easy – smash a 5.3-litre LS4 V8 in the back.
Well, that was the thought process of one Wisconsin man anyway – LS enthusiast Ben Schmidt.
In fact, Schmidt immediately began making money back off his purchase. He discovered $30 tucked away behind the sun visor when he first got in the Metro.
Perhaps that lucky moment inspired Schmidt to carry out a boyhood dream. "I always wanted to do something ridiculous with one of these dork machines," he told LSX magazine.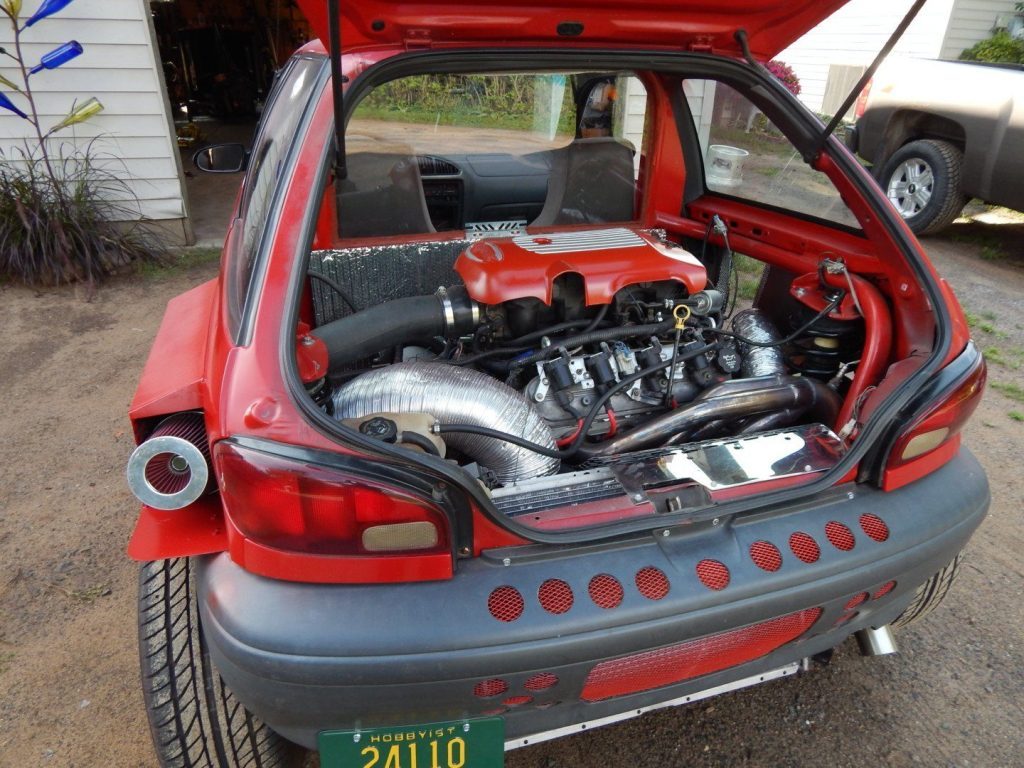 Initially, squeezing an LS4 V8 into the Metro was not Schmidt's plan. Instead, he envisioned having a Hayabusa superbike engine drive the car. "I couldn't source a cheap enough setup by the time I found a cheap metro chassis."
It's a shame the superbike-Metro never took off, but we still got Schmidt's second favourite plan. He located a cheap 2006 LS4 and a Cadillac 4T80e automatic transmission and began making the 'dorky' Metro even cooler than before.
After addressing the bent chassis damage, Schmidt went to work mounting the engine and transmission in place.
A new problem emerged in that the Cadillac DeVille suspension he was using was longer than the Metro's body, leaving the rear wheels exposed. A somewhat nifty widebody kit solved the issue. Plus, it makes the Metro look even more like it's designed for the race track.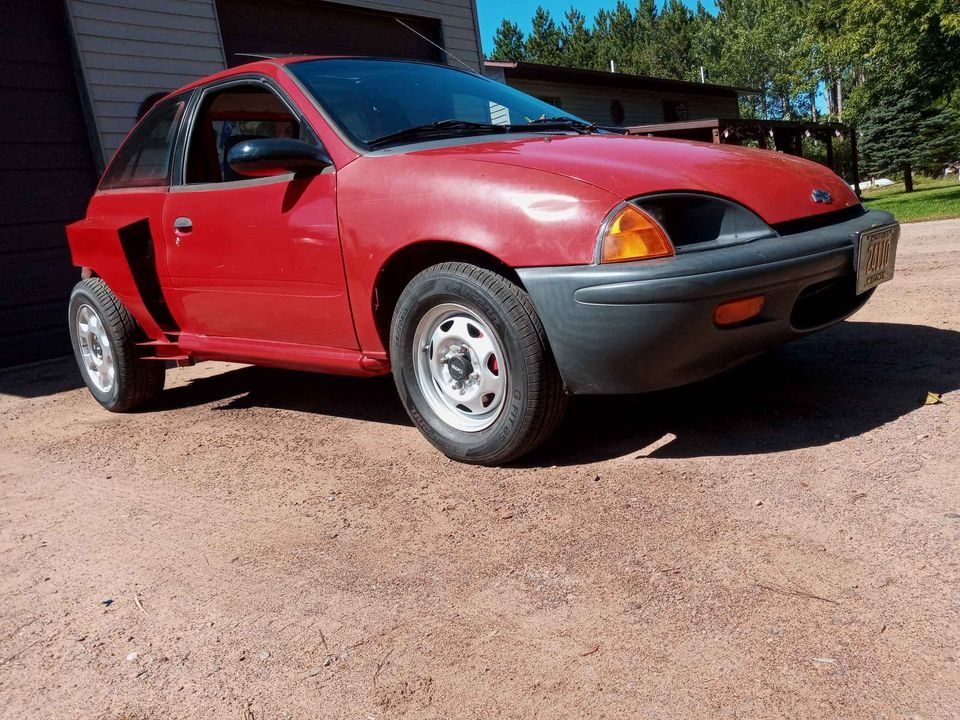 The completed build pumps out close to 300 horsepower. A touch bit more than the Metro's stock 55hp. It also leads to an exhilarating drive. Once the speedo ticks over 100 km/hr, Schmidt says the understeer kicks in and some next-level concentration is needed to keep the car in a straight line.
What's better is the Metro is up for sale. Schmidt is currently selling his home-built project for US$7000. Not bad for something he pulled out of a swamp for 200 bucks.