G.O.A.T's (Greatest of all-time) come and go. But there will always be a first. And, now, you have the opportunity to own a bit of history from Formula 1's first-ever G.O.A.T: Juan Manuel Fangio.
Fangio was a five-time world champion during Formula 1's nascent days. Race calendars weren't overly populated either, meaning Fangio had just 51 Grand Prix starts. He still won nearly half of them with 24 triumphs.
After retiring from motorsport in 1958, Fangio was gifted a 300 SL Roadster by Mercedes-Benz. The car arrived just in time for his 47th birthday.
Fangio drove the 300 SL everywhere. The car has 72,951 kilometres on the odometer. Almost all were done with Fangio at the wheel as he toured South America and Europe.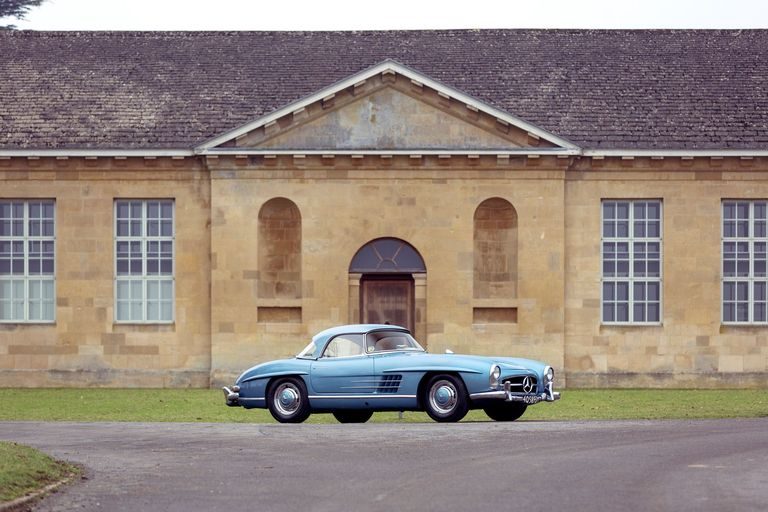 A few years before Fangio passed away, the 300 SL was displayed at the Juan Manuel Fangio museum in his home country of Argentina. The metallic blue car with its creamy, weather-beaten interior has only ever had one owner registered to it. It means whoever buys this car next will be the second-ever driver after Fangio himself.
The 300 SL is a fast car too. At the time, it was the fastest production car in the world and could max out at nearly 260 km/hr down a straight bit of road. The Roadster is equally fast, albeit it offers a more gentlemanly and polished drive.
"That car marked my childhood," Fangio's nephew Juan Manuel II said. "It is a car that awakened special feelings in me.
"That car identified my uncle after his retirement. It occupied a preferential place among all the vehicles he had, not only because of the characteristics it had, but also because of the importance it gave having been a gift from Mercedes-Benz."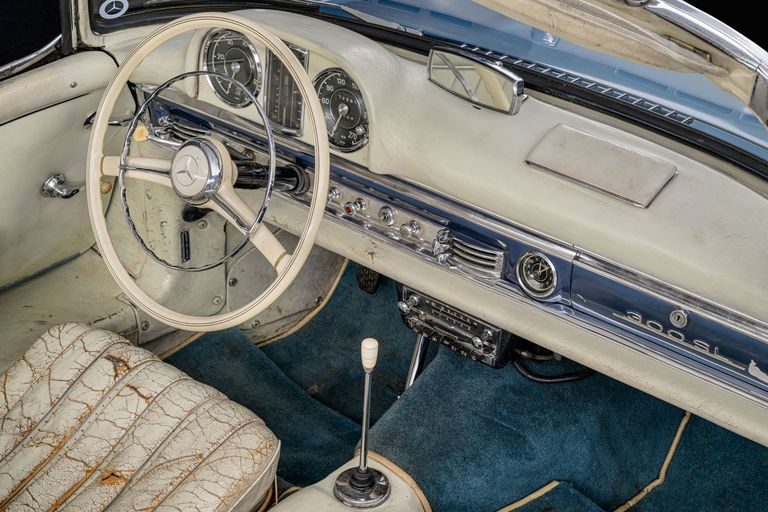 Fangio also never changed or modified the car in any way or shape. He embraced its originality. It still has the same chassis, engine, body, gearbox, differential, hood frame and hardtop from when it was first gifted to Fangio.
There is even still a dent under the dash from where Fangio's knee would have clashed against it.
The 300 SL is listed on Sotheby's, and an estimated value is only available upon request. But given its rarity and significance, we expect a pretty hefty sum of cash will exchange hands once the hammer comes down.