After several teasers, Mazda has finally given us the first look at the new CX-60 plug-in hybrid.
The CX-60 is a two-row, mid-sized SUV. It's the first of four new SUVs the brand has in the pipeline to be revealed by the end of 2023.
A four-cylinder petrol engine is partnered with a 100 kW electric motor and a 17.8 kWh high-capacity lithium-ion battery. Total power output is 241kW and 500Nm of torque, making the CX-60 Mazda's most powerful road car.
With the electric motor running at full tilt, 0-100 sprint time is 5.8 seconds. For the more adventurous SUV owners, you can push the CX-60 up to 200 km/hr before a limiter kicks in and says 'no more.'
An eight-speed automatic transmission and all-wheel drive are standard.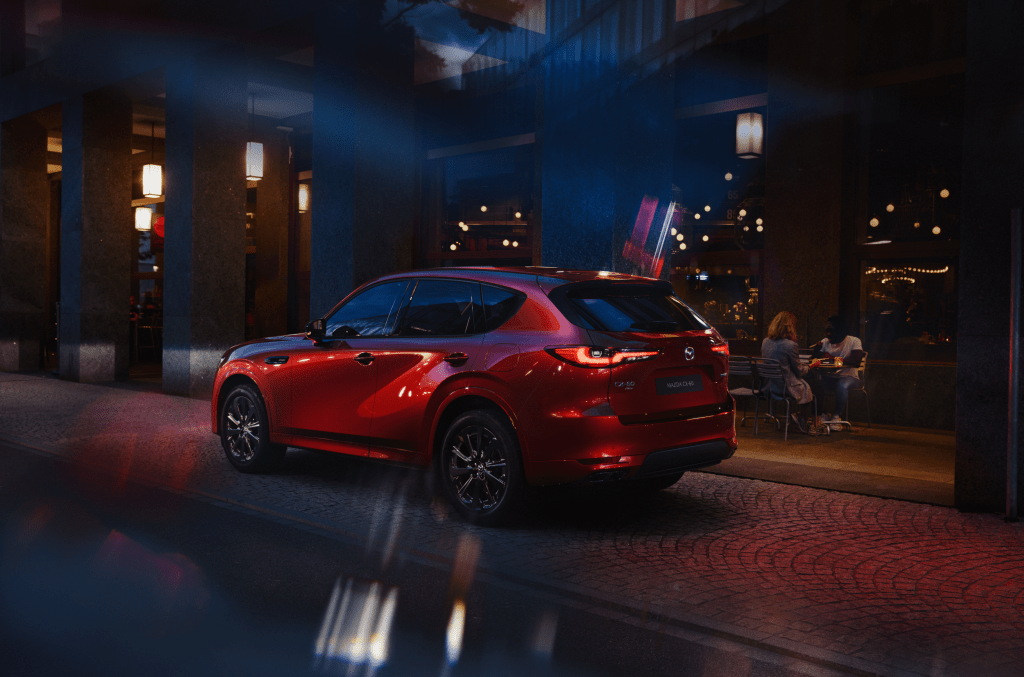 Pure electric drive will give you a range of 60kms when driven at 100 km/hr or less. Recharging a depleted battery to full again will take four hours.
For those who aren't entirely fans of a plug-in, there is a 3.0-litre inline-six petrol version with a 48v mild hybrid system. There is also a 3.3-litre turbocharged inline-six diesel motor. Mazda has not confirmed the power outputs of either, though it likely won't match the PHEV.
You can think of the CX-60 as a beefed-up CX-5. The CX-60 is roughly 200mm longer and 50mm wider than the CX-50, offering more space and comfort when all the kids are jammed in the back for football practice.
It also looks like the CX-5. Were it not for things like some new air intakes beneath the headlights and some additional bits of chrome, you could easily mistake this for one of the CX-60's SUV brothers.
Eight colour options are available, as is the choice of 18- or 20-inch alloy wheels.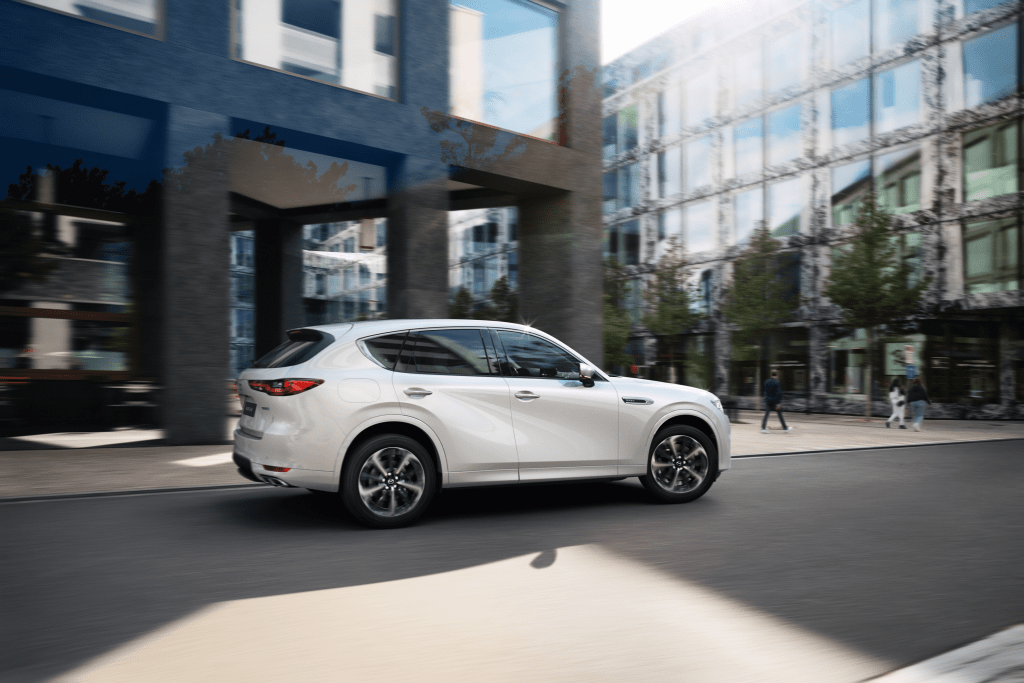 You get a few nice touches inside. Mazda has introduced a widescreen digital instrument cluster for the first time. It even comes with some flashy animations to keep you entertained the first five times you start it up.
A Driver Personalisation System uses facial recognition sensors to determine who is in the driver's seat. It will then adjust the seat accordingly to your own saved presets.
Mazda has implemented some new safety measures with the CX-60, namely a new 360-degree camera for close proximity visibility when driving at low speeds. The PHEV also has a physical battery protector, and the power will shut itself off in the event of an accident.
The CX-60 is coming to New Zealand, including the PHEV. Europe will get its first sales in a few months before Mazda gradually introduce the model into the Kiwi market.
Pricing will also be announced at a later time.