Our longterm workhorse the Mazda BT-50 limited has just passed the 3000km mark so Peter Louisson shares a few thoughts.
As you're no doubt aware, the best selling vehicles these days aren't compact hatches or medium-sized SUVs but double-cab utes, like this one.
Our long term BT-50 4×4 Limited sure is a big un; it just manages to navigate our narrow driveway, though occasional rubbing on hedge leaves reminds me I should get out the clippers again.
But not this weekend, as we've off to the beach and have errands to do. Such as taking phoenix palm leaves to the, er, recycling centre, where they don't consider such leaf matter to be green waste.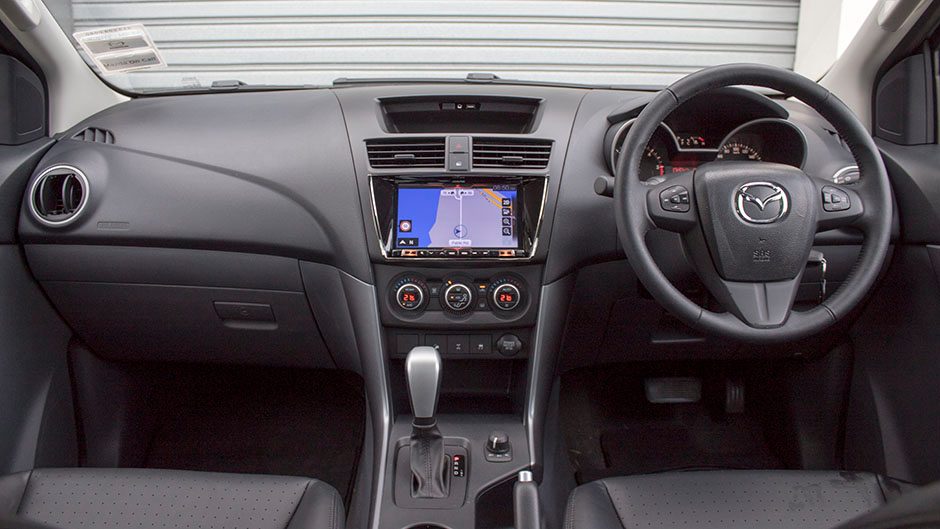 "Tip it in with the rest of the non-recyclable rubbish", says the guy taking my money. They're nasty prickly damned things, the Phoenix palm fronds that is, not the guys relieving me of my cash. The species is now considered a pest because they're so spready. And hard to extract too once they've rooted.
Anyhow, that was the onerous chore done. The real reason we wanted the BT-50 for the weekend was to collect 'slash' and pine cones from a nearby area that had just been milled.
There's nothing quite like being able to park your vehicle alongside where the scrumpings are to be found, and we really needed 4wd to enter the sandy area where the wilding pines had been felled.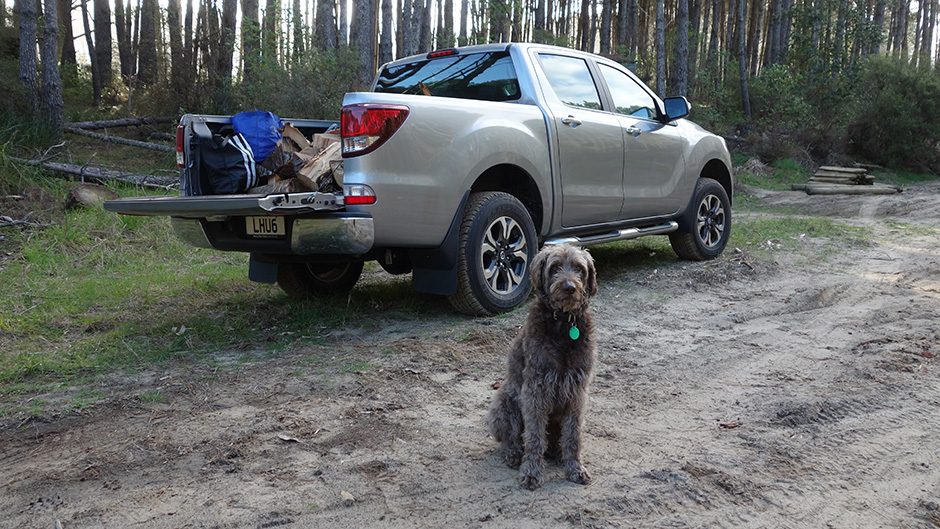 Parked up alongside all the jumble of leftover wood, it only took about half an hour to fill the tray, and there probably wasn't even half a tonne of material on the back, just enough to calm the jiggle of the unladen vehicle.
Folk figure they can put up with this, because otherwise the BT-50 is rather car-like. Not that the dog would agree; he had to be lifted up into the backseat area. But seriously, the potential uses of a ute are virtually limitless.
As to the drive itself? It's fine really.
There's enough convenience and safety gear to satisfy, like dual zone air and leather clad seats, ABS and ESP, central locking, and the Alpine head-unit makes nice sounds, with handy remotes on the wheel.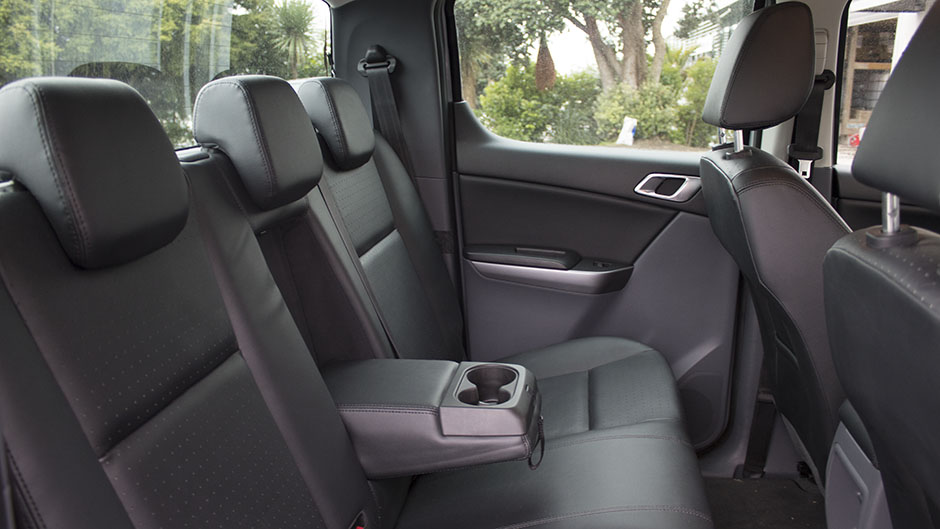 We just plugged in a USB flash drive and played MP3 tunes. Easier than Bluetoothing a phone or attaching a player, both of which you could also do.
The big, easy-going 3.2L five-pot engine has plenty enough muscle (147kW, 470Nm, same as Ranger), so overtaking is no hardship, and it's easing along at 100km/h in sixth gear, registering 1800rpm and using around 8L/100km on the flat.
Every time I looked at the overall figure it read 10 point something, which included city running (claimed average of 8.9L/100km).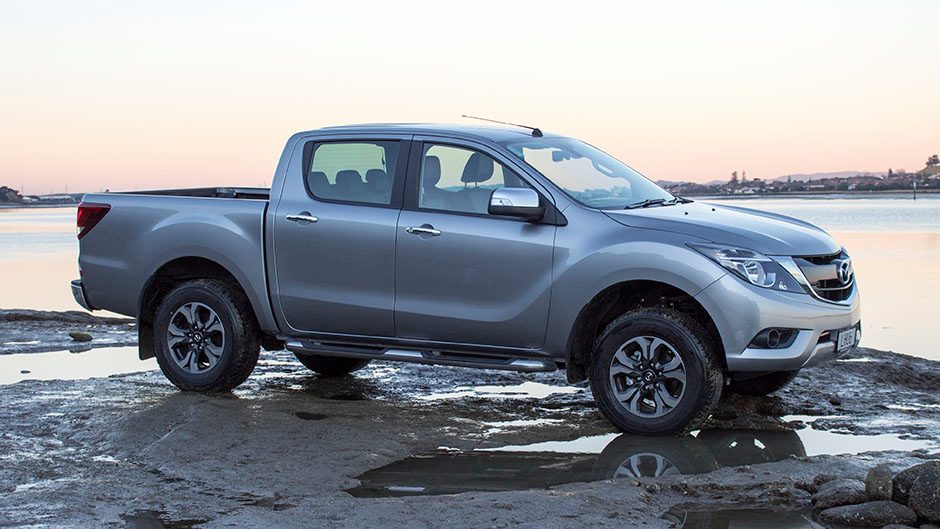 The interior is pleasant, powered seats are plush, and there's enough room in the rear for one spoilt medium-sized pooch (on a mat, of course) or two big adults plus junior in the middle (no mat needed).
Out back, the tray liner makes the clean up a spray and walk away job.
The Mazda hasn't sold as well as the similar Ranger upon which it's based, the Ford's American beef styling a definite drawcard but the latest iteration of the BT-50 is less fussy, a bit more butch. Towing capacity is the same, 3500kg braked.
Currently, if you're fast, you can score a special edition BT-50 with 17-inch black alloys, a retractable hard lid, sportsbar, tray liner, privacy glass, and more from $43,995 as a 2wd variant, or in 4wd for $53,995, though there are only 50 available nationwide. The same thing in Ranger sells for $63,040.
| | | | |
| --- | --- | --- | --- |
| Model | Mazda BT-50 Limited 4×4 | Price | $59,795 |
| Engine | 3198cc, 5-Cylinder, 147kW/470Nm | Drivetrain | 6-speed manual |
| Fuel Use | 10L/100km | C02 Output | 0g/km |
| 0-100km/h | 0.00 sec | Weight | 2118kg kerb weight |
| Service | 10,000km intervals, 3 year / 100,000km warranty | Load | |
| Vitals | 3200kg GVM, 1500kg payload | Vitals | 3500kg towing capacity |