Tourism holdings limited (THL) created a prototype nissan E-NV200 sleeper van solely for its staff and stakeholders to learn about the electric vehicle (EV) camping experience.
Action Manufacturing created the one-off fit out for Britz but the tourism brand won't be commercialising the e-NV200 prototype for future use within its Campervan rental fleet.
However, the company was more than happy for us to spend a few hours in the electric sleeper van to get an appreciation for what zero emission tourism has to offer.
It is doing this as Britz gears up to put a fleet of 10 EV Campervans, built on larger LDV chassis, on the road for the 2018/2019 summer tourism season.
In order to do so it realised that it needed to get a better understanding of range and charging times, and has been working to curate itineraries to deliver an effortless customer experience so clients could enjoy their holiday without any anxiety about running out of power.
The company says forming partnerships with tourism operators and Holiday Parks New Zealand is key to developing an infrastructure for EV campers as well as a set of itineraries for travellers to see the best of New Zealand and charge as they travel.
To create these itineraries Britz staff in the North and South Islands have been hitting the road in the prototype electric sleeper van, appropriately nicknamed "Tiny" to give feedback to the company on their experiences.
Tiny the Britz e-NV200 sleeper van is powered by a 80kW/253Nm electric powertrain married to a 24 kWh battery which provides a real world driving range of 100km.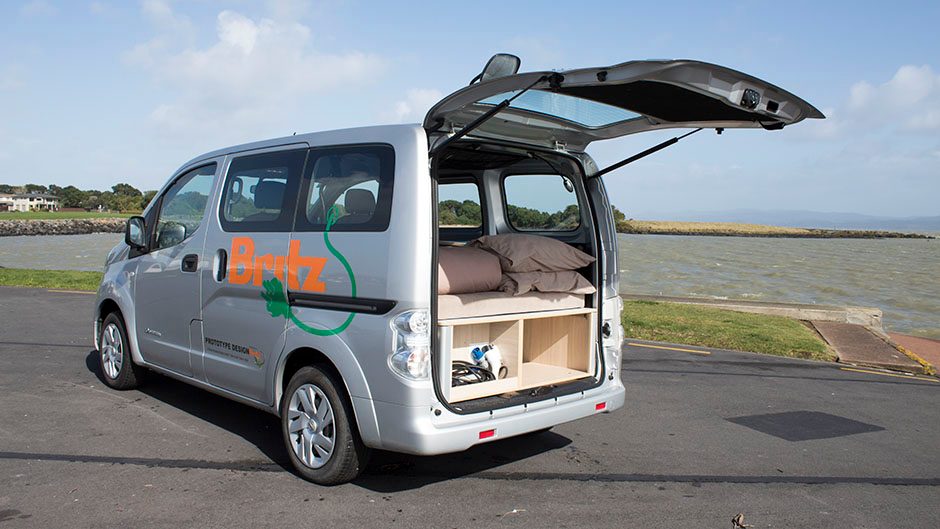 That's more than enough range to get people from point to point, and the e-NV200 has two charging points found behind the front panel on the bonnet which flips up to reveal a Type One plug socket for slow charging at home or at a campsite, and a Chademo socket for fast-charging when at stations as the Chargenet units at Z service stations.
Fast charging through the Chademo port will top up the e-NV200 to 80 percent in around 30 minutes. Slow charging at a campsite through the type one socket will take much longer, so best to plug in when you arrive and let the amps trickle through overnight.
By day Tiny will comfortably transport two people and the requisite supplies for an overnight camping trip. It is equipped with a drawer fridge and a swivelling table in the rear, as well as comfy pillows, sheets, and blankets to make up the double bed.
A bucket of cleaning materials and kit and a plastic container of cooking and eating utensils was also provided, but to prevent them rolling around the cabin, we secured these in the wooden storage box behind the front seats that performs double duty as a bench seat.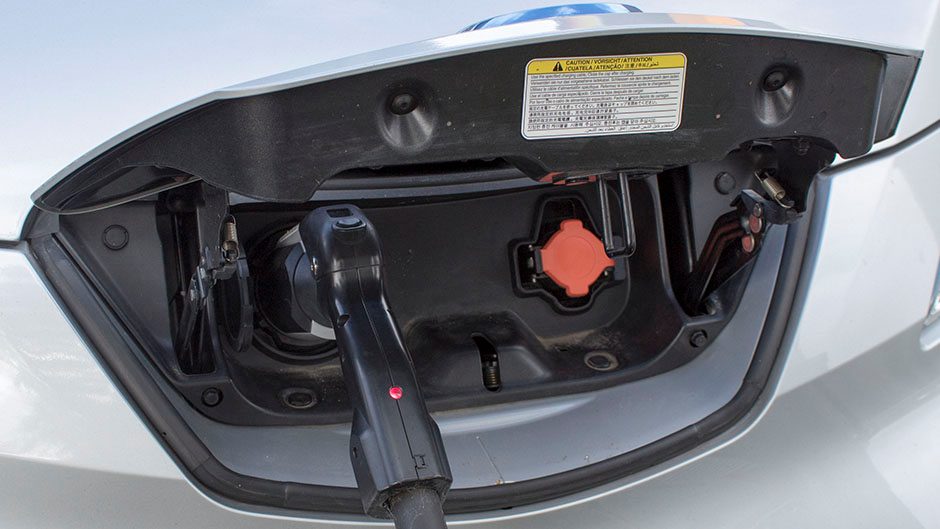 Tiny is not fully self contained so this means that users will have to book into a holiday park or find a camping site with access to cooking and cleaning amenities where they can also plug in to recharge the battery overnight.
The e-NV200 is essentially a merger of Nissan's NV200 light commercial van with the powertrain from the 24kWh Gen 2 Nissan Leaf but it's one that works very well, and recently the manufacturer began production of a more powerful 40kWh e-NV200 model, with you guessed it, the same powertrain as the new fourth generation Nissan Leaf.
Unlike previous Nissan vans which have been one-box forward control designs where the driver sits on top of the engine and the front axle, the shapely e-NV200 design puts the engine bay and the front axles ahead of the driving compartment for better aerodynamics and safety.
On the road the 24kWh e-NV200 is not lacking for power, accelerating sprightly away from standstill and easily keeping up with the motorway flow at 80 to 100km/h. Hitting the Eco button will reduce available motor power and preserve that all important battery range.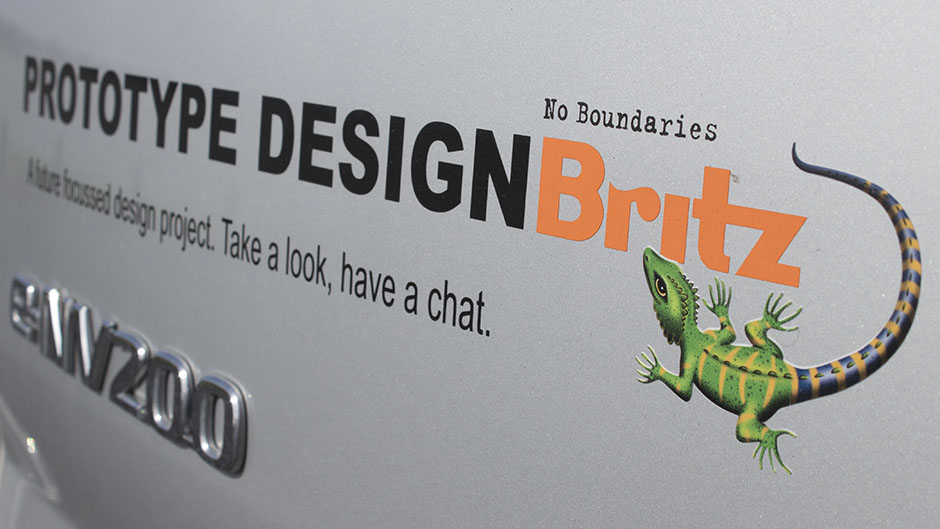 There is also a B mode on the gear shift selector for additional engine braking and battery regeneration, and around town it is quite easy to drive the car with one-pedal such is the efficiency of the electric motors retardation.
The electric power steering is almost too light and devoid of feel, but thanks to the battery pack mounted amidships in the floor of the e-NV200, this vehicle has a planted to the road feel despite its short but tall dimensions, which also gifts the Van with a very tight turning circle.
Inside the e-NV200's dashboard is made from durable and easily cleaned plastics, the driving position is quite high and affords a good view of the road ahead, and interestingly there are heated seats and a heated steering wheel function.
Tiny was fitted with an aftermarket touch screen navigation system which also incorporated Bluetooth telephony and a reversing camera, and engaging reverse immediately activated a warning chime in and outside the vehicle.
Like most e-NV200 vans, Tiny also generates a unique noise when driving forward slowly so as to warn people that they are in the presence of what is normally a very quiet vehicle.
Tiny may be a one-off prototype vehicle for Britz but no doubt there will be some individuals who are enthused by the idea of creating a sleeper van from an e-NV200, and certainly as a template you would be hard pressed to find a better design than this one from Action Manufacturing.