Some think rotaries are torque-less oil burners, while the faithful believe pistons are the work of the devil. Whatever your viewpoint, it's hard not to love a quad-rotor racer that has lined up at Le Mans, like this 767b which was in NZ recently
Mazda's journey to Le Mans victory was a long one, but the folk from Hiroshima are a determined bunch. Mazda's rotary first appeared at Le Mans in 1970 with a 10A powering a Chevron B16 but it only lasted four hours before engine failure (probably those pesky apex seals) resulted in retirement.
It was in the eighties that Mazda started getting serious. One of the nurturers of the Mazda rotary, Nobuhiro Yamamoto, joined Mazda in 1973 and was assigned to rotary R&D. Folklore states that he submitted a document to company brass arguing for a racing programme to enhance the rotary engine.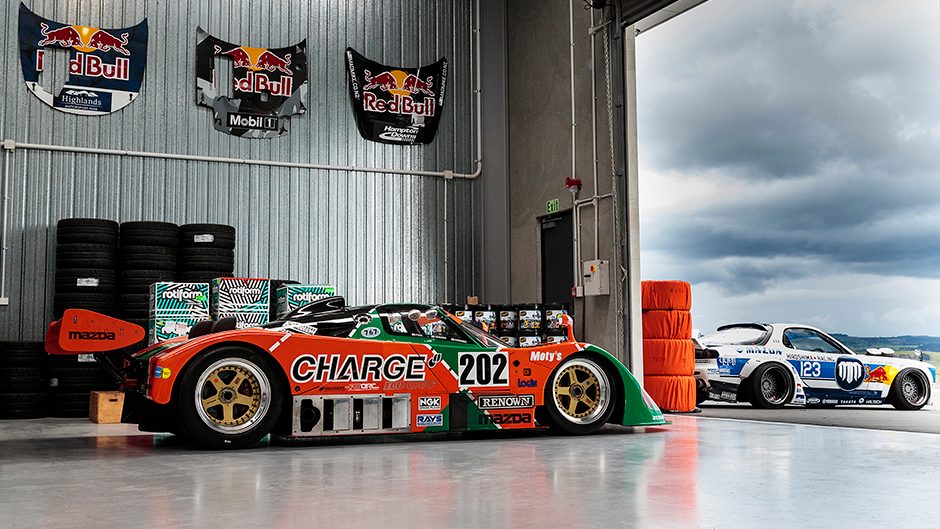 It read; "as dull and mediocre cars become the norm, people will begin to yearn for a truly high-performance car." The programme was okayed and Mazda went racing.
Competing under the Mazdaspeed banner, its first effort was the 717C conforming to the Group C Junior formula. With a twin-rotor 13B it proved reliable and won its class, while coming 12th overall.
For 1984, it evolved into the 727C which placed 15th, although one of Mazda's rotaries powered a Lola into the top ten. The 737C came along the following year, Mazda persisting with the 13B and it came in 19th. The 757 with a newly developed 2.0-litre triple rotor was entered in 1986 but failed to finish. In '87 however they cracked the top ten with a seventh place overall, the first Japanese manufacturer to do so.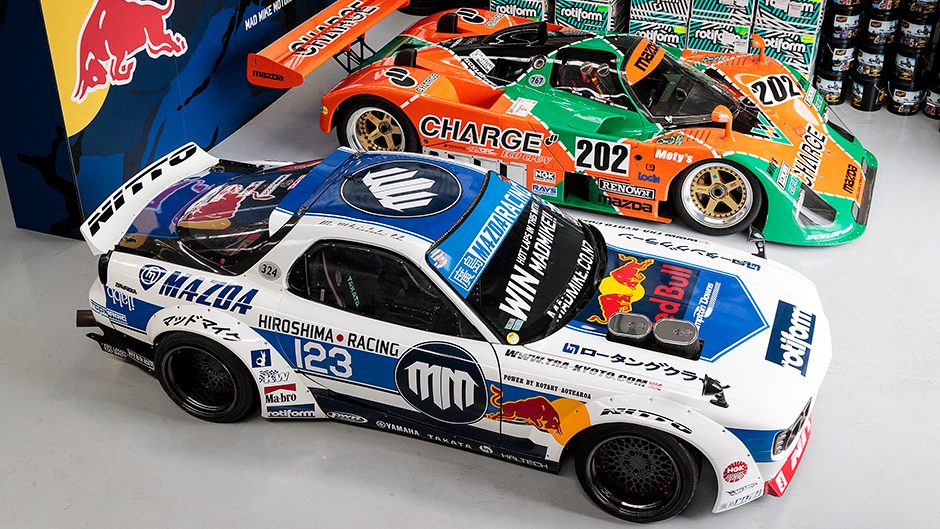 The next year wasn't so great, Mazda's 757 finishing behind the Toyota and Nissan efforts but for 1989, Mazda rolled out the 767B with the first 2.6-litre four-rotor Wankel, the three car team finishing seventh, ninth and twelfth. While 1990 was another down year with a 20th placing, in 1991 they finally cracked it with the new and improved 787B outlasting the field to beat the Jaguars home by two laps.
It would be the only Japanese maker to conquer Le Mans until Toyota finally did it last year. It'd be the only win for a rotary too, as the rules outlawed the pistonless spinner the following year. The 767B depicted here was a runner in the 1988 race placing 19th, and 9th in the next. It was in the country recently to be part of the action in the rotary fest that is Mad Mike's Summer Bash.
Mike Whiddett, fresh from winning the 2018 Formula Drift Japan championship, is probably New Zealand's most famous rotary ambassador and describes the 767 and 787 racers as his ultimate inspiration. "I've been a rotary guy since I first heard one at the age of seven. Ever since I heard the 787 race car on YouTube, a dream of mine was to build the heart of that car, a naturally aspirated four rotor."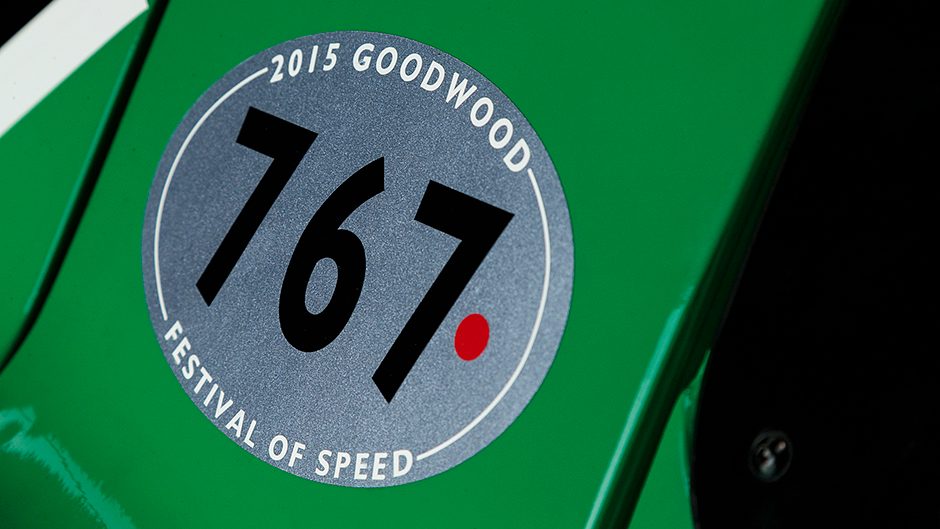 Rotaries of various sizes have always powered Whiddett's sideways antics and he now has a fleet of quad-rotor, 1000 horsepower drift weapons. Whiddett says that the motorsport eras through the 80s and 90s were his favourite.
"You had the craziest drivers and crazy machines with few limitations, like Group B and the turbo F1 cars. And this car here is from that period. I guarantee there's no one on the planet who's a more passionate Mazda fanatic than myself and so to have that car here is a dream."
The car is owned by Senji Hoshino, a Japanese mechanic with a penchant for the rotary. So how did it end up coming all the way down to New Zealand? Whiddett met Hoshino-san at the 2015 Goodwood Festival of Speed where Mazda was the marque being celebrated.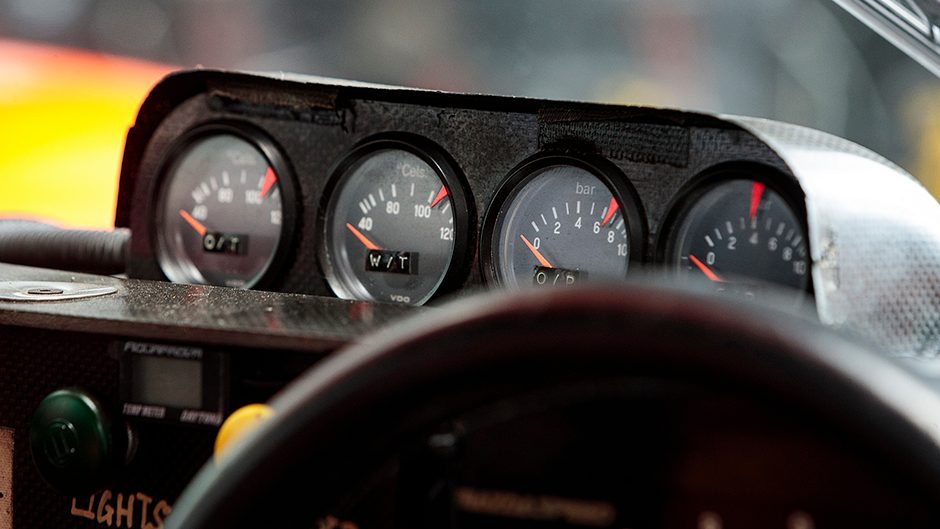 "He was a really nice guy and we also bumped into him at World Time Attack in Sydney. I told him about my event and he was like 'I would love to come to New Zealand'. We share the same passion and so we got together to bring the car to New Zealand (thanks to a little logistical help from Mazda NZ) and to have it scream around Hampton Downs."
Whiddett says Hoshino likes to drive it hard. "It's such a prestigious museum piece but he still puts his foot down in it. It's one thing to have a car like this as a static display but to actually have it fire up and race around in full fury is exciting." Having the two cars together in his workshop is the realisation of a dream for Whiddett.
His original Madbul RX-7 was inspired by the Le Mans cars; he always wanted a four-rotor racer, while another in the stable now is an ND MX-5, complete with the mandatory four rotor. He says that last year he was fortunate enough to meet Yamamoto-san, the father of the four rotor, and also the lead engineer on the ND MX-5.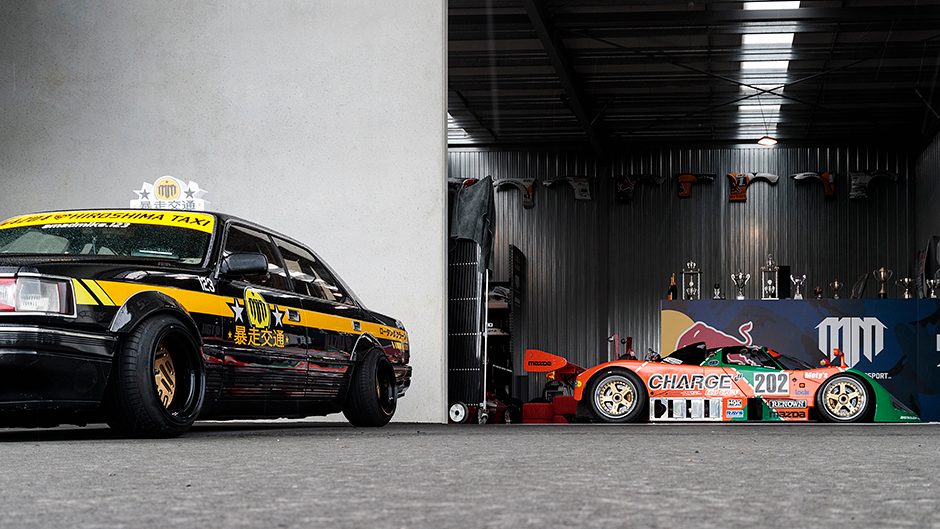 "Last year we gifted him some art of my ND MX-5 with a four rotor, and he broke down with emotion. I couldn't figure out why but it was his two biggest achievements, the four rotor and the ND MX-5 together. It was a great experience."
The owner of the 767B, who was yet to arrive in the country when we shot his car, is also known as Mr Cosmo, the pre-eminent expert on all things rotary. Well at least in a classic sense.
His Garage Star Field operation, north of Tokyo, is where any true Cosmo aficionado would send their car to be restored. Hoshino started as a mechanic in the early eighties at Mazda where he got the rotary bug and a love of Cosmos.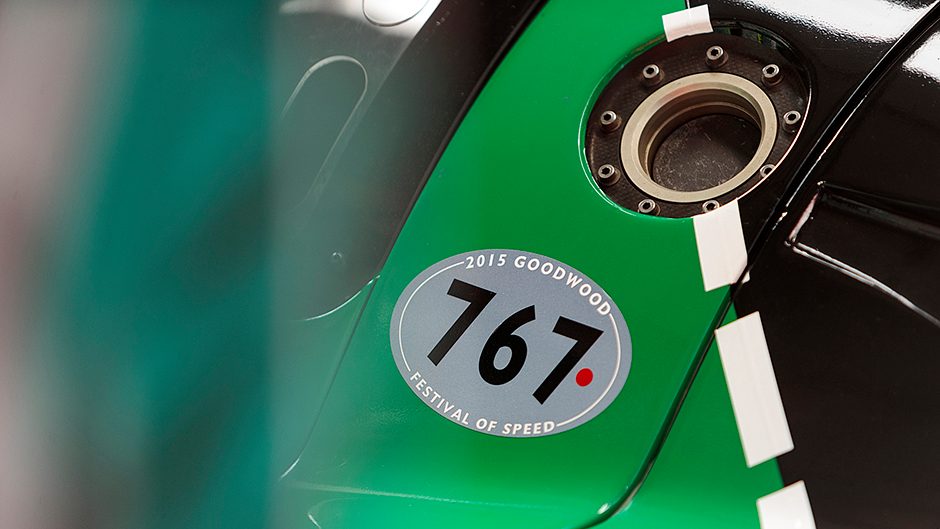 As well as owning a few, he's probably seen over half of the Cosmos in existence (there's thought to be around 900 still left in the world of 1200 built) through his shop with customers from all over the globe sending their Cosmo to him, even a couple from New Zealand.
His 767B is one of three, and one of the few in private ownership. There are around seven of these rotary-powered 767/787 Le Mans prototypes in existence, most still under the protection of Mazda. As such, Hoshino-san is free to indulge his passion in letting the quad rotor spin at max attack.
And he likes giving it a go, a regular at the World Time Attack in Sydney, taking part in exhibition laps. Most will remember him from the highlights reel of Goodwood in 2015 when he buried it in the hay bales.
Whiddett says he'd love to have a drive and if Hoshino hands him the opportunity it would be greatly relished as it'd be the only chance to give a Mazda rotary of this pedigree a good outing. He says the others are cherished by Mazda and aren't let off the leash the way this 767B so often is.