General Motors has been inundated with reservations for the electric GMC Hummer that the pickup is 'sold out' until 2024.

GMC says they are looking at quick ways to accelerate production as more than 65,000 orders have already been made.

Orders won't be fulfilled until 2024, meaning any new reservations likely won't be made until well after that. The electric SUV the marque released last year isn't expected to arrive until 2023.

The demand for the EV Hummer is much higher than GMC anticipated, but they are still staying on top of things production-wise. For now, at least.

"Production's actually slightly ahead of plan," global vice president of GMC Duncan Aldred told CNBC.

"We're putting things in place now to actually expedite that as well, so we can deliver these reservations quicker than we originally thought."

You can still place an order for either the pickup or SUV, suggesting GMC are confident they can match demand.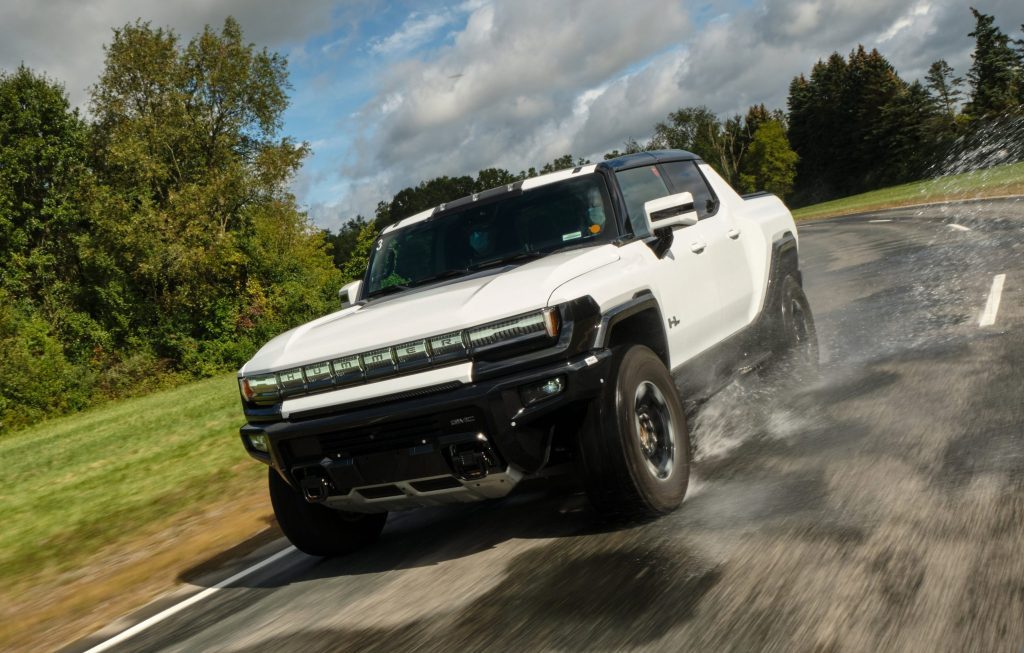 Edition 1 EV Hummers have three electric motors and churn out 735 kW of power. All-wheel-drive is standard, and GMC says you can rocket from zero to 100 km/h in three seconds.

It's an imposing figure, which GMC says results from their high-performance launch control. They even gave it a special name, dubbing it Watts to Freedom.

The EV Hummer isn't small. It's 5.5 metres long and has a 3.4-metre wheelbase.

Nor is it light. The truck tips the scales at 4.1 tonnes. A third of that is the battery alone.

Being exceptionally heavy has its disadvantages, and you shouldn't really be using it as a daily driver. But, try as you might, Remuera motorists will probably beg to differ. These people will still be able to get 530 km of range around the city before a lengthy recharge.

GMC sold just one EV Hummer during the final quarter of 2021. Expect that number to be a lot bigger when they announce sales for the first quarter of 2022 later this week.
From there, numbers will only continue to grow.

"We're going to build quite significantly more than our original plan," Aldred said.

An Edition 1 EV Hummer is selling for $159,000 NZD. More affordable models will be revealed soon.