It's called the Eletre, and it's Lotus' response to the growing demand for luxurious electric SUVs. Does that demand actually exist? Well, Lotus sure thinks so.
The Eletre gets officially revealed later this week, so we only have teasers and patented design images to ponder over. But now we also have the name to get giddy about.
Patented images out of Australia suggest the Eletre shares the same sharp look as the Emira sports car. Some sleek headlights, full-width grille, and sporty-looking splitter give the Eletre a more racy shape.
The bizarre triangular shapes on the lower front bumper are believed to be active grille shutters. It's a flashy aerodynamic gimmick Lotus seem keen to employ.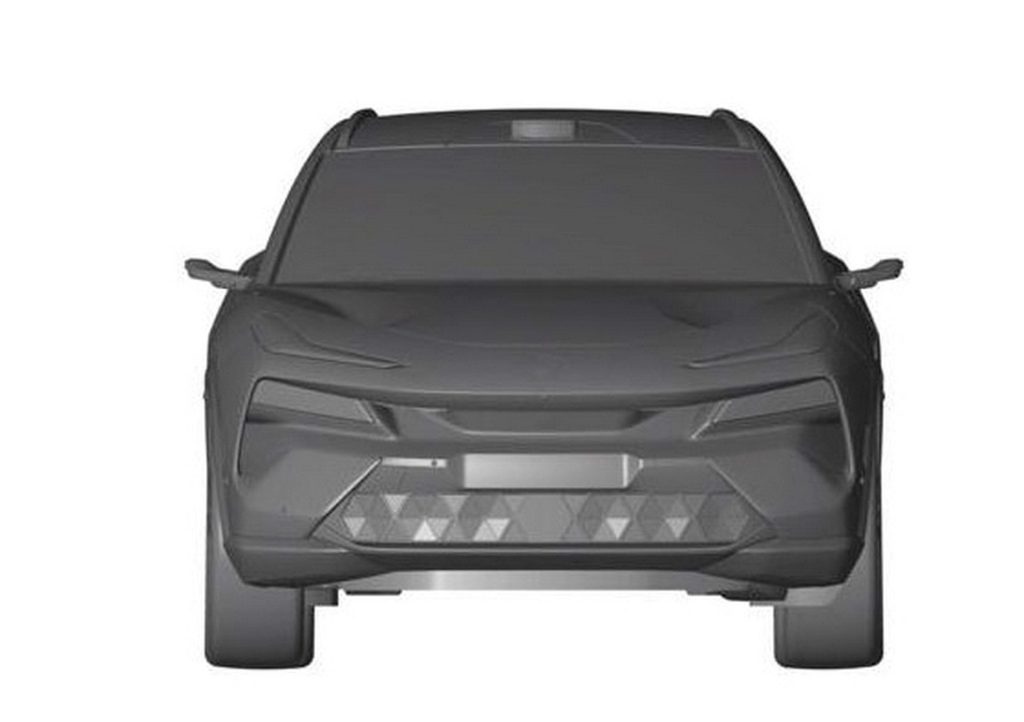 Lotus is going big and wants the Eletre to rival the likes of the Ford Mustang Mach E and Tesla's Model Y.
In terms of physical size, it looks relatively similar in shape to Porsche's Macan compact SUV.
Unfortunately, it appears the new model will come with cameras instead of wing mirrors. Whether they are better at doing their job than mirrors doesn't take away from the fact that they resemble stumpy T-Rex arms.
The rear looks like it will include a wraparound light bar and an intriguing-looking rear wing. It's cut in two, which surely must diminish a fair chunk of its overall aero effect.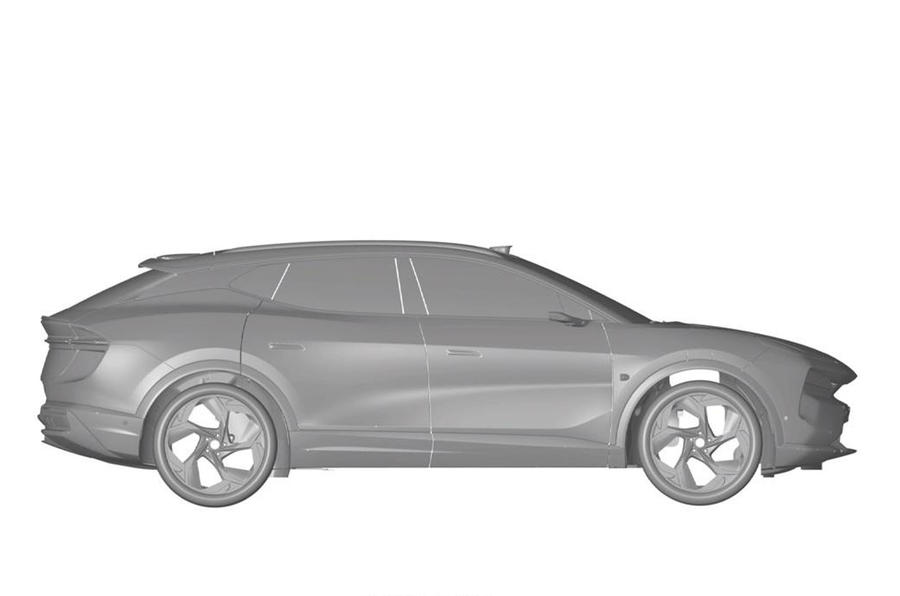 The car has been in the pipeline for six years, and Lotus is said to be bringing two variants at launch. The platform can house batteries ranging from 92.0 to 120.0 kWh and will have ultra-fast charging.
Zero to 100 sprint time is said to be less than three seconds, putting it closer to Porsche Taycan speeds. If true, that is an impressive achievement for the marque.
Models will be built at a multi-million dollar factory in Wuhan, everyone's favourite Chinese city. A second Chinese-built Lotus EV will follow in the next few years.