An all-new Lotus is upon us, this being the third electric model from the brand which will be called the Emeya. Mark your calendars, as it'll be revealed next week.
The British carmaker has changed a lot over the past few years, going from a small lightweight sportscar manufacturer to an EV-only brand by 2028.
Its first electric car was the Evija hypercar, then the Electre SUV, and now comes the Emeya sedan, another step away from the lightweight sportscar formula we were once familiar with.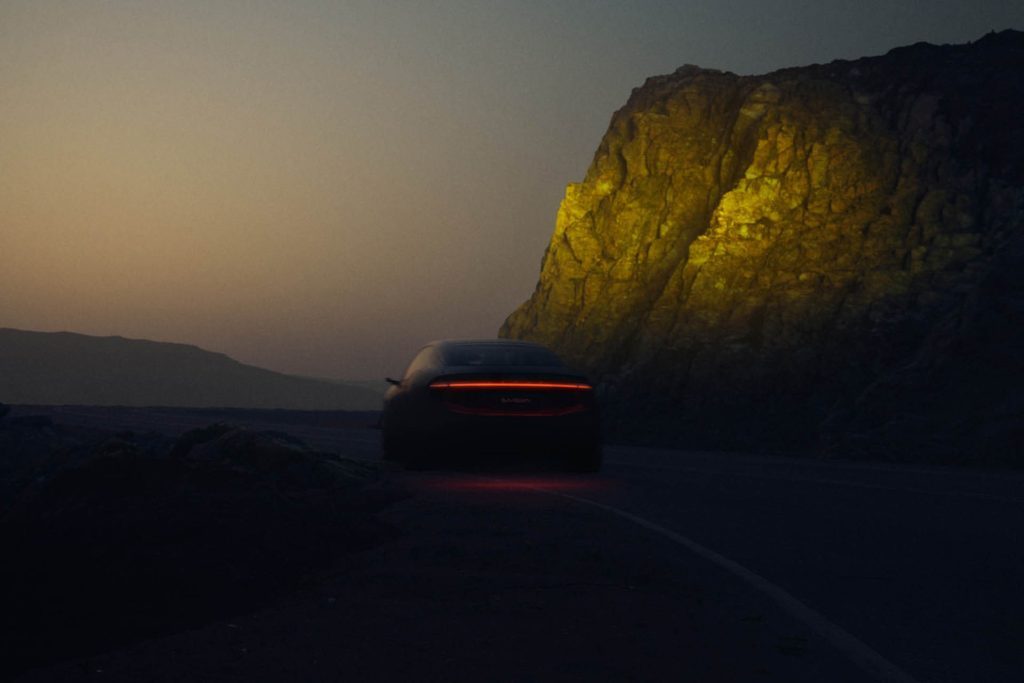 Previously called the Type 133, the Porsche Taycan rival will be the brand's first sedan since it collaborated with Vauxhall on the Lotus Carlton. Considering the 1990s sedan was one of the fastest production sedans at the time, we expect nothing less from the Emeya.
Judging by its looks, we don't doubt that aforementioned claim for a second. Lotus gave us a few glimpses of the car in a recently released teaser video, which shows off its wraparound rear light bar and aero spoiler, as well as a set of blade-like headlights.
However, the rest of the car stayed in the shadows, meaning we'll have to wait until September 7 when we get to see the Lotus Emeya in full.