Gosh, golly and gee we're going to miss these big raucous atmo V8s when they're no longer available.
And go they will, given their prodigious thirst, legislated into oblivion at some point when burning fossil fuels becomes antisocial. And then we'll all be driving electric vehicles with synthesised sound tracks. Sigh. But we're getting rather ahead of ourselves because cars like this are still available for those with the wherewithal.
In the case of this special, limited edition 10th Anniversary RC F, you're looking at $177,500. Which is rather a lot for what's essentially a two-seater. So there's a pair of pews in the back but they're not much use for nought. I reckon even our dog would think twice about riding in the cheap seats, though he has second thoughts about pretty much everything. This and the similar GS F sedan celebrate 10 years of the F marque, a subspecies of Lexus that kicked off as a skunkworks project. The first was the IS F, greenlighted by management in 2008, and the amazing LFA followed, as did others.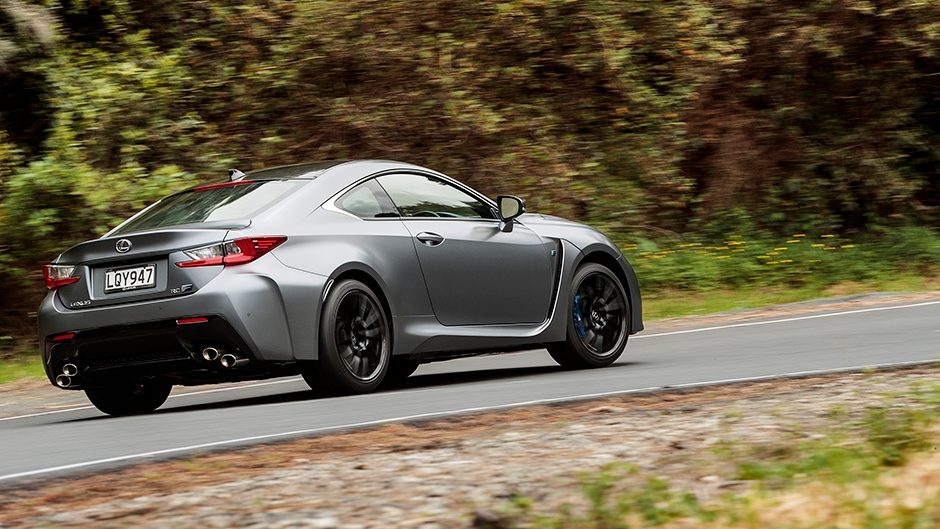 Now 10 years later, there are 500 specially minted anniversary models, of which 10 GS Fs and five of the RC Fs are made available to New Zealanders. The RC variant is undoubtedly the better looking, better drive of the pair, even if hasn't anything like the practicality of the GS F. Under their hoods would be the atmo 5.0L V8, in its latest guise generating 351kW, and it's mated to an eight-speed automatic transmission.
It can rev to 7300rpm, while peak torque of 530Nm is developed roughly 2000rpm earlier. Sometimes you miss the low end zing of a turbo but this compensates by having no lag off the mark, and a mellifluous intake howl that kicks off at 3500rpm (aided by digital synthetics but who cares?).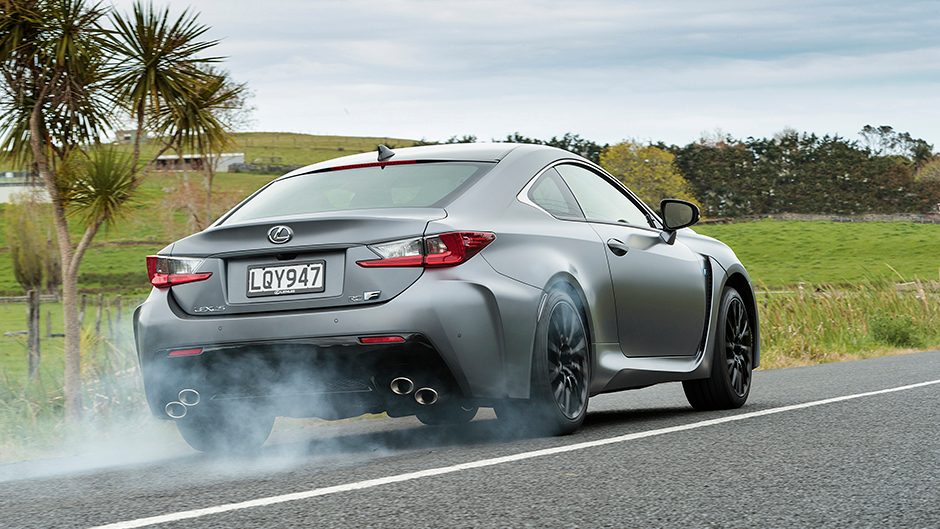 The power builds nicely until sign off. It's not blindly fast in a straight line and that's largely due to an auto transmission that isn't a flash harry like some of them. Still, anything getting to highway speed in under five seconds isn't hanging around either. That's accompanied by a best overtake of 2.69sec, brisk but not blazing.
It's more the way this goes about it's business that impresses. The considered balance between ride comfort and road holding didn't go unnoticed, even harsh bumps dealt to deftly, and yet town progress over uneven surfaces never feels too nervous or lumpy. The way it jets through corners seriously impressed as well, the steering solid and unruffled, body roll contained, the understeer kept nicely muted thanks to its torque shuffling sports diff and inherently decent 53/47 weight split.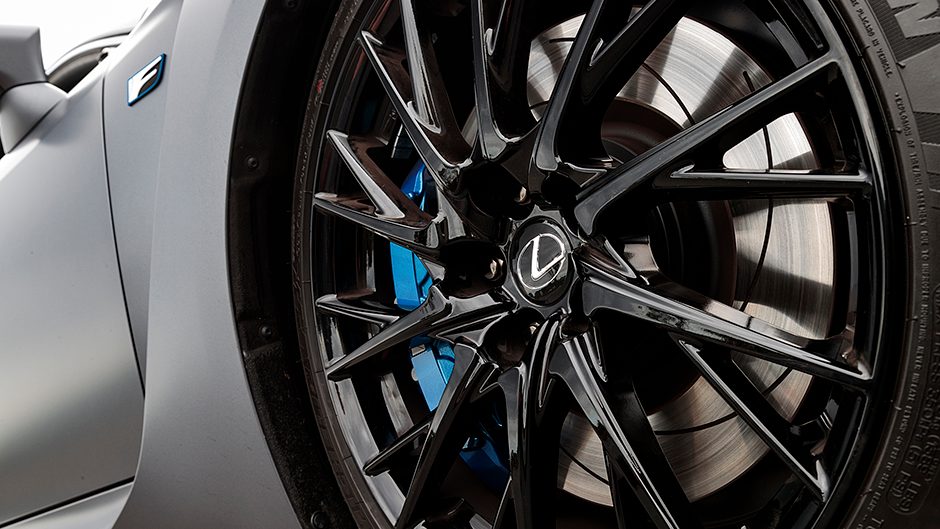 Get too enthusiastic and the ESP system reins things in. Perhaps a little too much for there's no intermediate ESP mode allowing you to hang the tail out safely. Pity, as it means to do that you must cancel stability control completely and then you're on your own. But it's only too happy to oblige. All its various modes work a treat too.
So there may not be a whole lot of firepower in Eco mode, but fuel use is certainly nipped in the bud. That's as well because in the pair of Sports modes it's not exactly backwards about coming forwards for a drink, imbibing premium at a rate around 18.5-20L/100km. What fun this is though, the engine coming alive at 3500rpm, the power flowing just as the induction howl kicks in. From there to the mid-6000rpm area, the performance is dolled out in generous lashings.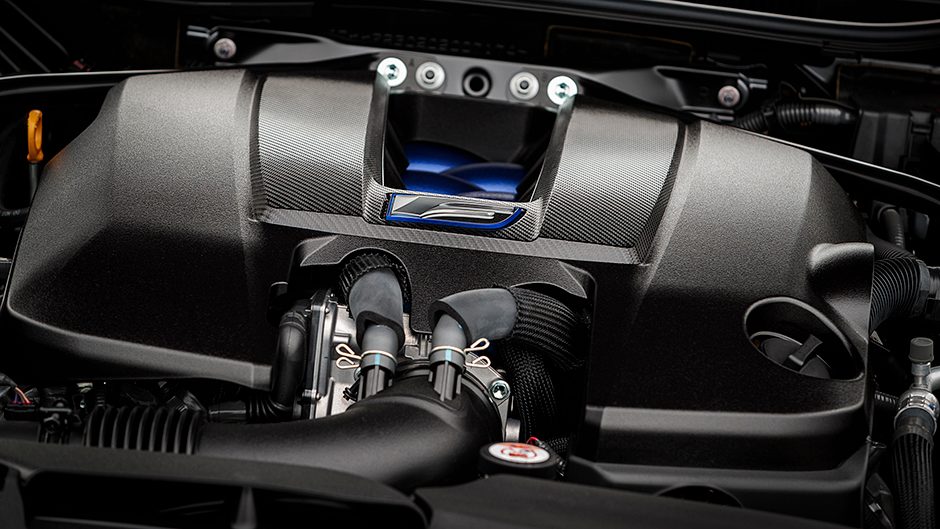 You can drive it on the gas pedal or use the wheel-mount shifters if you want, but the result is much the same, straights gobbled in Sport, inhaled in Sport +. We left ESP on as a safeguard but it will still round up into the turns nicely under the cosh, the orange danger light flashing as traction threatens to go up in blue smoke. There's plenty of reassuring stopping power to help lash down the front into turns, and the exemplary Pilot Super Sports result in reproducible 34m crash ABS stops from open road speeds. It's a bit of a talent this.
Yes, it's showing a few signs of age inside, with a foot-operated parking brake and the main screen is mean and located in the next postal zone. There's no belt presenter either, and no active damping. We'd have expected head-up display in something this quick, but there's a decent sporty driving position, even if taller folk may fear bonking their noggins on the Jesus handle. If you like lurid blue leather and matching coloured seat belts and carbon fibre trim, the tenth anniversary special might be a bit of you.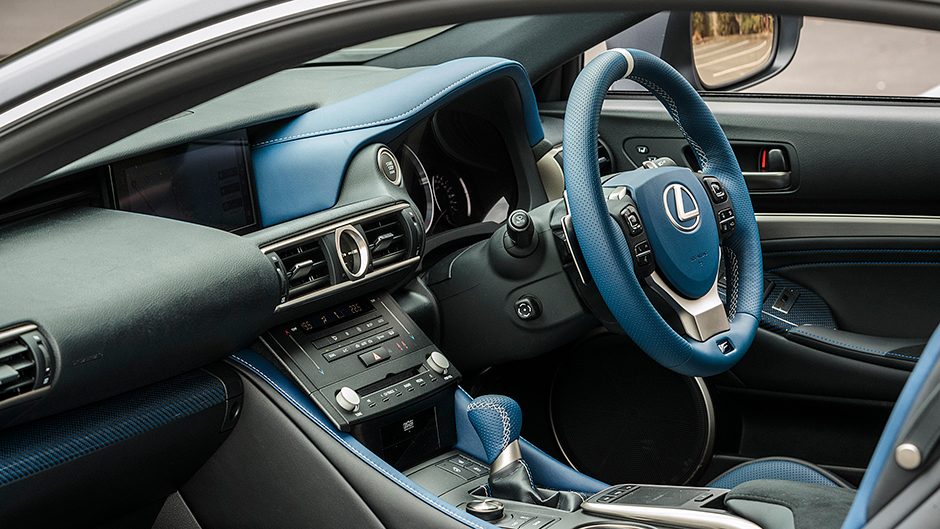 Plenty remarked on its matte gray paint and gloss black BBS multispoke wheels too, but both are a bit of a 'mare to keep spotless. Other special bits include a carbon fibre roof, the perfect place to reduce weight, and a matching pop-up spoiler, a 17-speaker Mark Levinson sound system, always a treat, blue LED mood lighting and a special 10th Anniversary plaque on the driver's door.
There's the expected safety bits, like AEB, active cruise, and lane departure warning. I kind of miss it already, but not so much the fuel bill.
| | |
| --- | --- |
| Model | Lexus RC F 10th Anniversary |
| Price | $177,500 |
| Engine | 4969cc, V8, DI, 351kW/530Nm |
| Drivetrain | 8-speed auto, rear-wheel drive |
| Fuel Use | 12.4L/100km |
| C02 Output | 285g/km |
| 0-100km/h | 4.88sec |
| Weight | 1834kg |