It's been around for as long as Lexus has and the seventh-generation of the ES300h has just been refreshed. We can see why it keeps on keeping on.
Just as Toyota is increasing its sales of hybrids, so too Lexus, with over two-thirds of new vehicle sales petrol-electrics last year. That's in part because some line-ups, like the ES range, are hybrid only.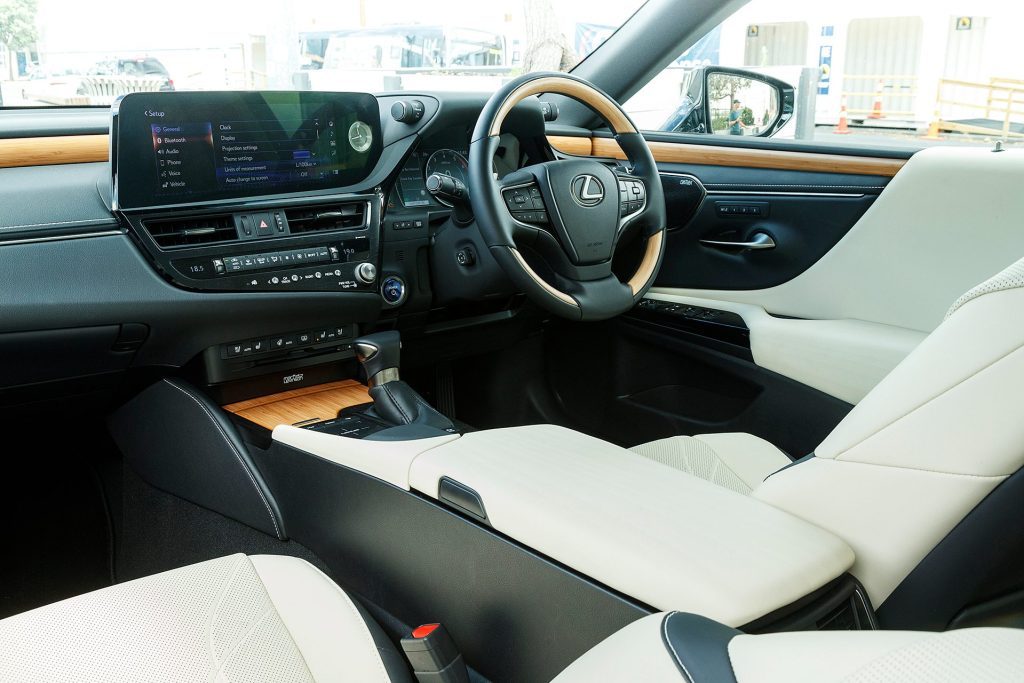 The front-drive ES trio have just been facelifted and the range is essentially the same as before. Various updates aim to improve style, comfort, roadholding and safety. The base model kicks off at $78,100 while the chocka Limited variant seen here has a $93,800 sticker price. In between, the F-Sport model, is $89,500. These prices are essentially unchanged from the outgoing model.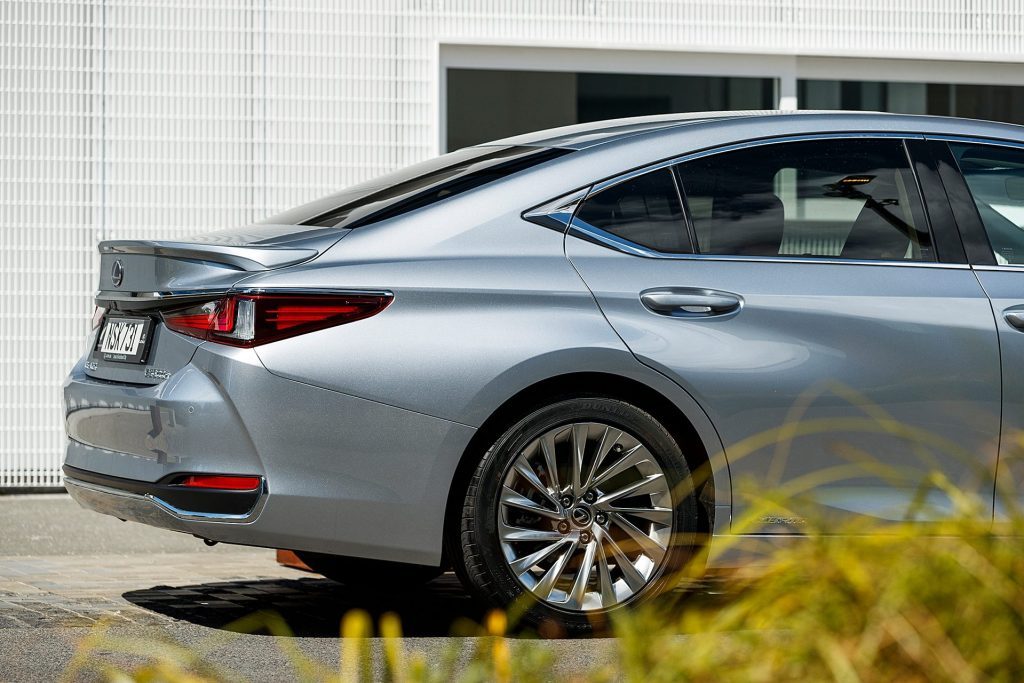 This is a midlife makeover because the range was renewed in 2018, in seventh-generation guise. Essentially, there are platform tweaks for extra rigidity to improve both ride and handling aspects, minor styling changes and added tech, along with a few trim and wheel updates. It's a substantial size, at 4975mm and that gives it rather impressive rear seat lounging space, with room comfortably for 2.5 adults. With only two in the back, occupants can pull down the between-seats arm rest and play with things like the third zone of air conditioning, the Mark Levinson 17-speaker sound system, seat heating and such, while there are a couple of device chargers in the form of USB-C outlets. They can even annoy the front seat passenger by fiddling with seat position as there are controls for power operation on the inner aspect of the front seat back. Presumably that's to liberate more knee room when there's no one up front.
Hybrids to the fore at Lexus
How come the push to hybrids, given their added cost and complexity? It's primarily emissions driven (isn't everything nowadays?) because they are simply more fuel efficient, especially in stop and start running. And as the world heads towards full electrification within the next decade, hybrids are seen as an affordable and practical intermediate step towards a zero-emissions future. Go to the local website and it kicks off with Lexus Electrified.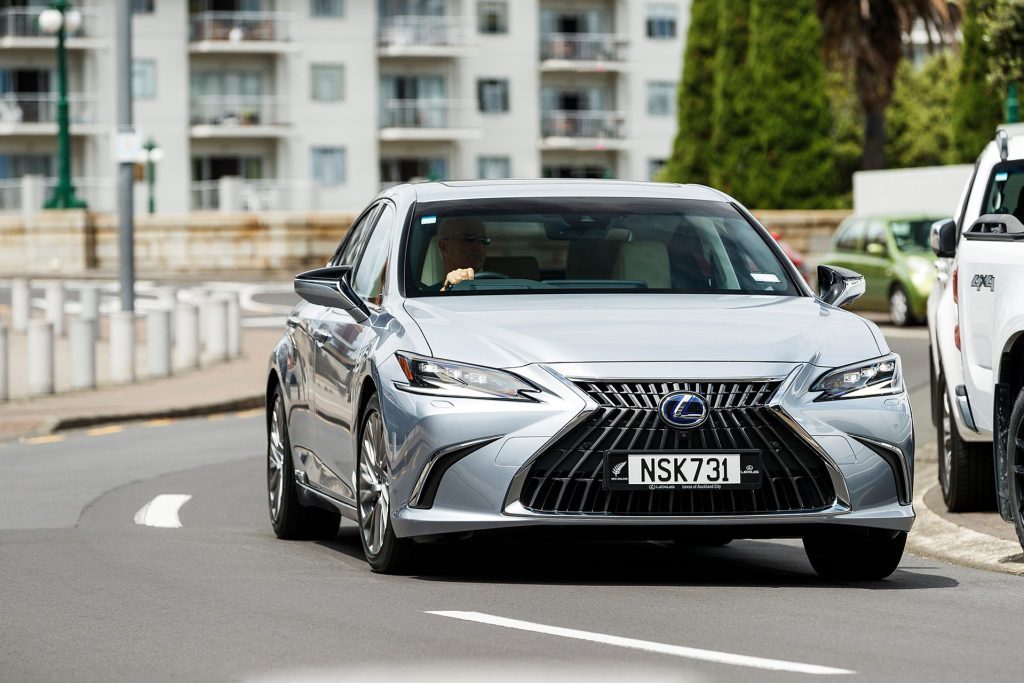 You can expect to use roughly half the amount of fuel you might once have used when these were powered solely by dino juice, which also means you are contributing half as much carbon dioxide to the atmosphere (around 120g/km). Moreover, with fuel inching towards $3 per litre, you will also be better off financially, given you don't pay a huge amount extra for the hybrid technology.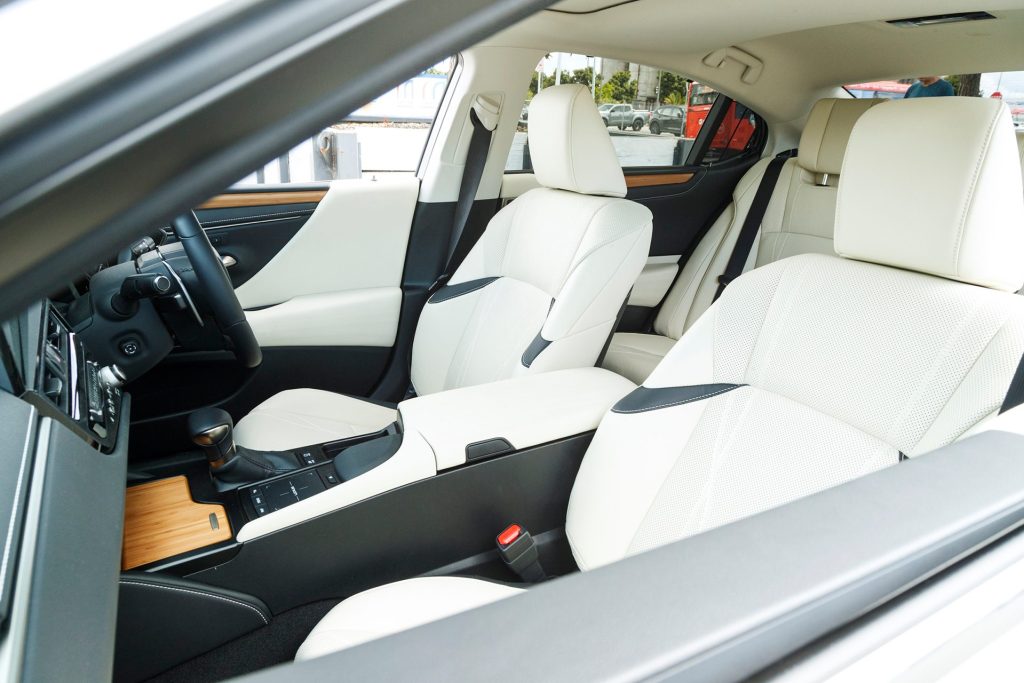 While relatively complex compared with ICE power, the so-called self-charging hybrid system (no plug) is now very sorted with four generations of experience, and cars like this are amongst the most reliable on the road.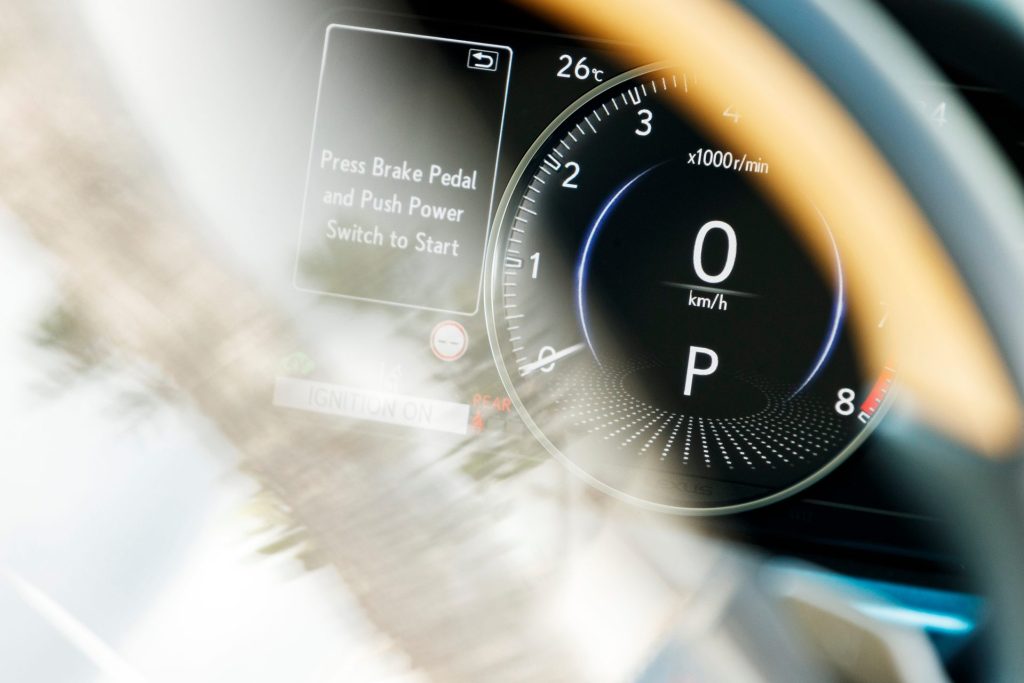 Furthermore, with the passage of time the Toyota/Lexus hybrid technologies have advanced to the point now where such vehicles will ease along on EV power alone for a reasonable distance, especially under low loads. The early hybrids could only run as zero emissions vehicles for a few hundred metres and even then only at slow speeds, whereas they can now shut down the petrol engine at speeds up to about 100km/h and at times sustain that for kilometres rather than metres. That's all on NiMH technology too.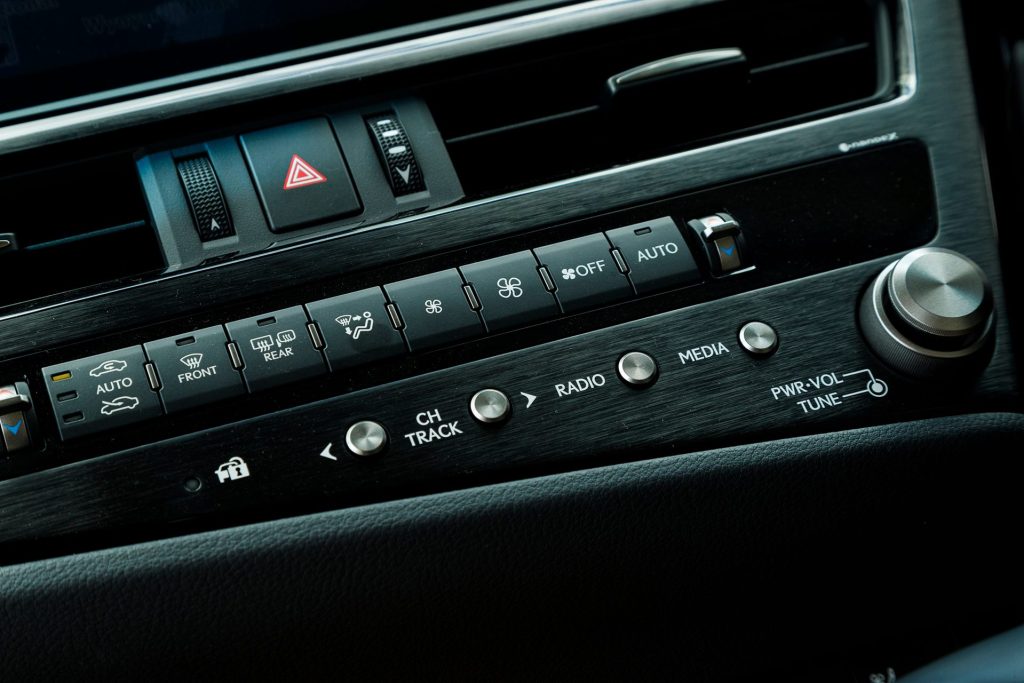 Hybrids like these work best, as mentioned, at slower speeds when the stop-start and electric side can contribute more but they're pretty amazing on the open road as well. Expect a fuel use figure for the car you see here, the Lexus ES300h Limited, in the mid fours in the burbs and we frequently managed low fives on the open road at speeds in the 80-100km/h range. Lexus reckons 4.6L/100km overall.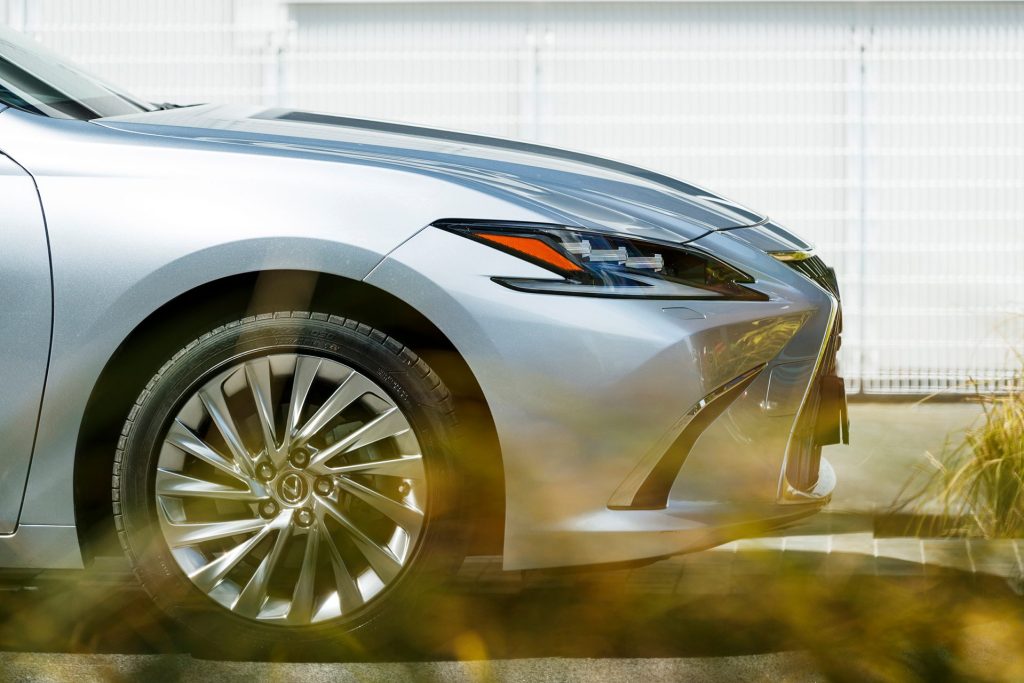 Quiet and efficient progress 
And yet performance is approximately what you'd expect of a conventional petrol engine, despite the use of a 2.5 Atkinson cycle mill (aimed more at fuel efficiency than raw power) supported by an electric motor. There's a system total of 160kW and while torque overall isn't published a little birdie told us it's 300Nm overall from 2000-3600rpm. That's sufficient for acceleration to 100 in the mid-8s area but it's more how it goes on the run really, with decent enough overtaking oomph for general duties. Expect an 80-120 time cut out in about 5.5sec. There's even a Sport mode – why we're not sure, but I guess because others offer this. It doesn't seem much stronger than the regular mode, truth be told, so we didn't bother to use it much, other than for performance testing.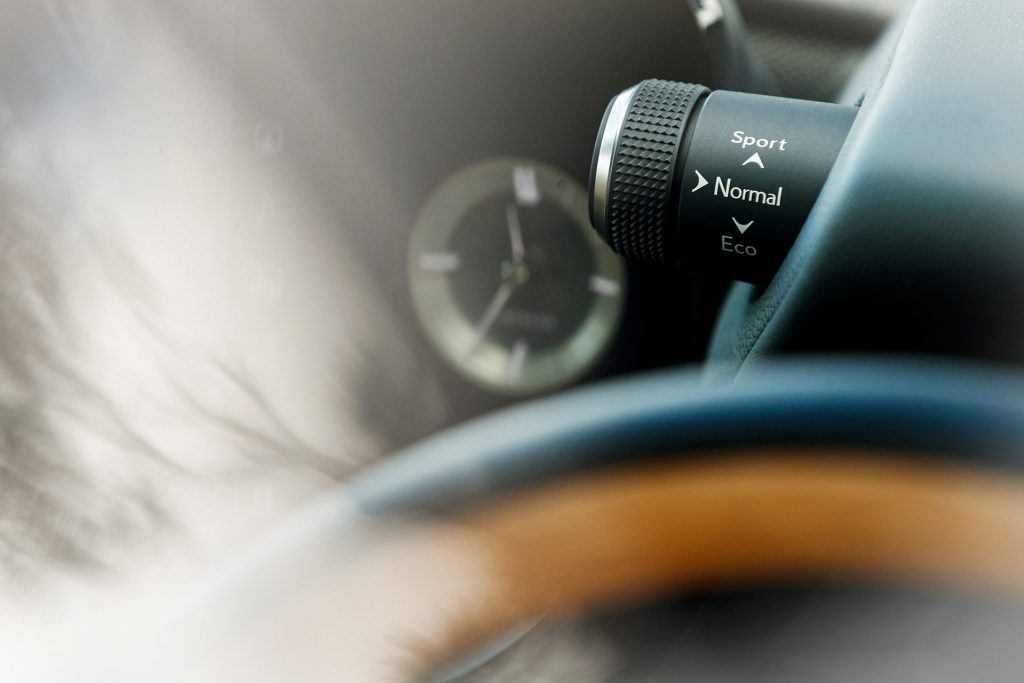 The ES is more about quiet refined progress anyway. And it sure achieves that, with ridiculously low in-cabin SPL measurements for a sedan, all below 70dB. Evidently, there's about one-third more sound deadening in the floor now and it surely works. The Atkinson mill is pretty hushed too, even given a serve, while the e-CVT does its thing almost as unobtrusively.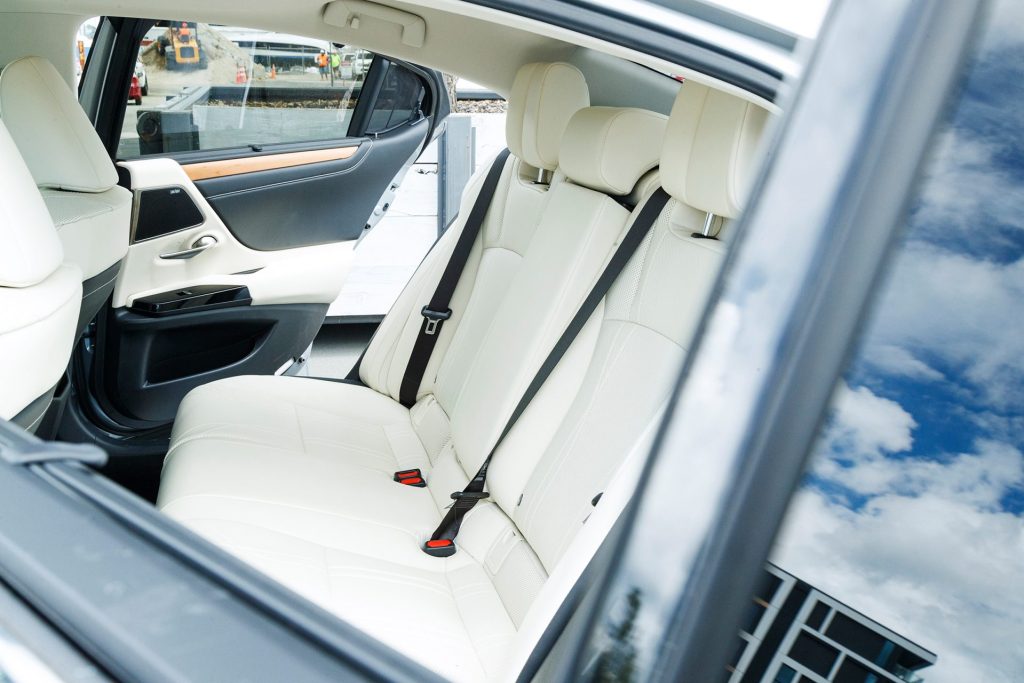 Oddly enough, despite a lengthy standard spec list on this vehicle, there's no adaptive damping. That's reserved for the F-Sport model but the fixed suspension is rather accommodating and that's as it should be for such a car. Ride quality and refinement first and foremost, a Lexus promise. Dynamics? Well, not so much. The engineers have made attempts at improving the steering and brakes, while also strengthening suspension mounts and the like. While the wheel itself looks stylish, finished in bamboo and leather, it's not exactly a helm that speaks to you in volumes. There's some chatter on centre but off not so much, so it's not a vehicle that inspires you to push the boat out. And that's fine because it's more about quiet efficiency anyway.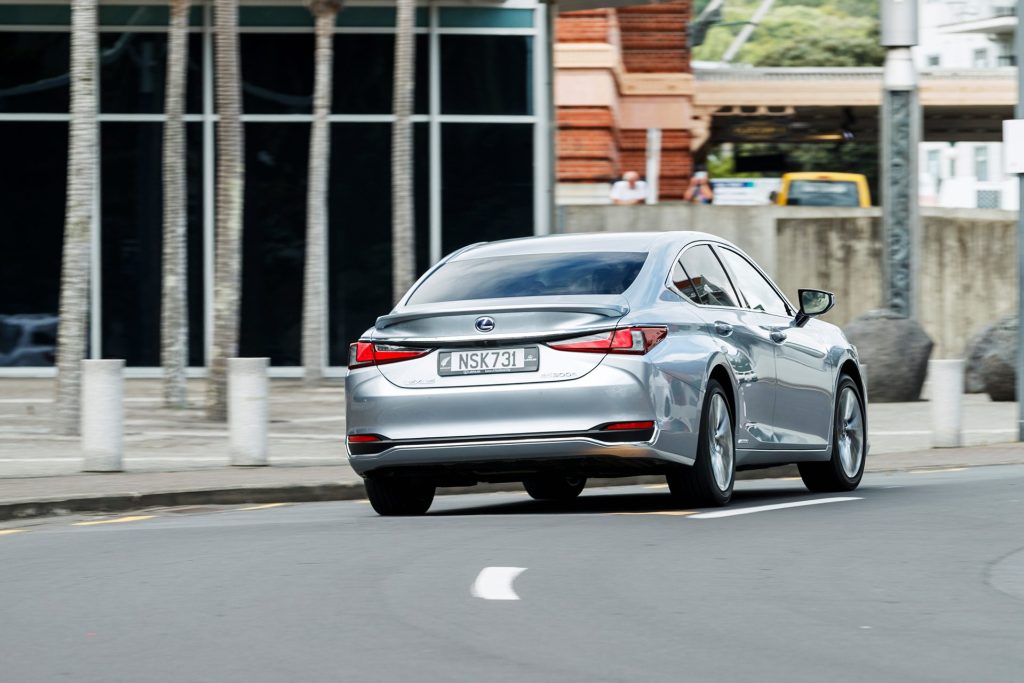 A gear fest
And all the while you can marvel at just how beautifully it is put together and how gagging it is with gear. There's full leather trim (our's in white which is a bit different), night-piercing Bladescan bi-LED headlights, a powered sunroof and seats, the latter heated and vented, radar-based cruise control, surround camera, head-up display, Qi charger, road sign recognition, a self opening and closing boot lid, under gesture control, and the list goes on almost ad infinitum if you include all the safety gear. It garnered a high five-star crash rating in 2018 and we'd expect this one to perform just as well, given additions to the safety arsenal (preventing intersection crashes, that sort of thing).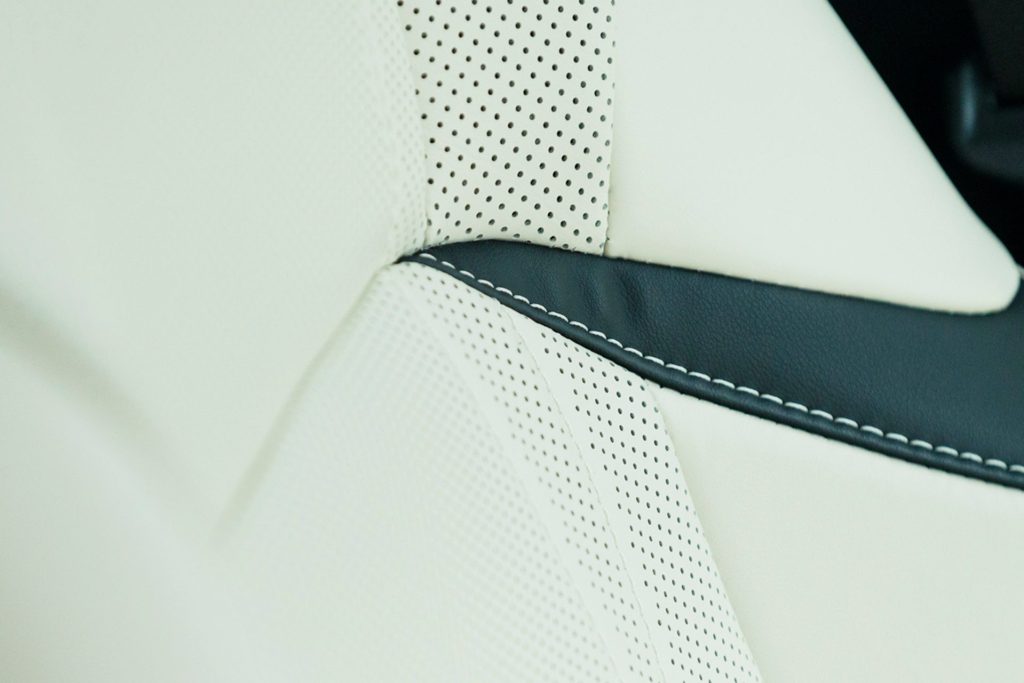 Lexus persists with the fiddly touch pad controller but you can ignore that and just do everything on the touchscreen or ask the assistant to help with things like navigation. Given she doesn't seem to understand destination inputs you're better off doing it manually. AI has a way to go here.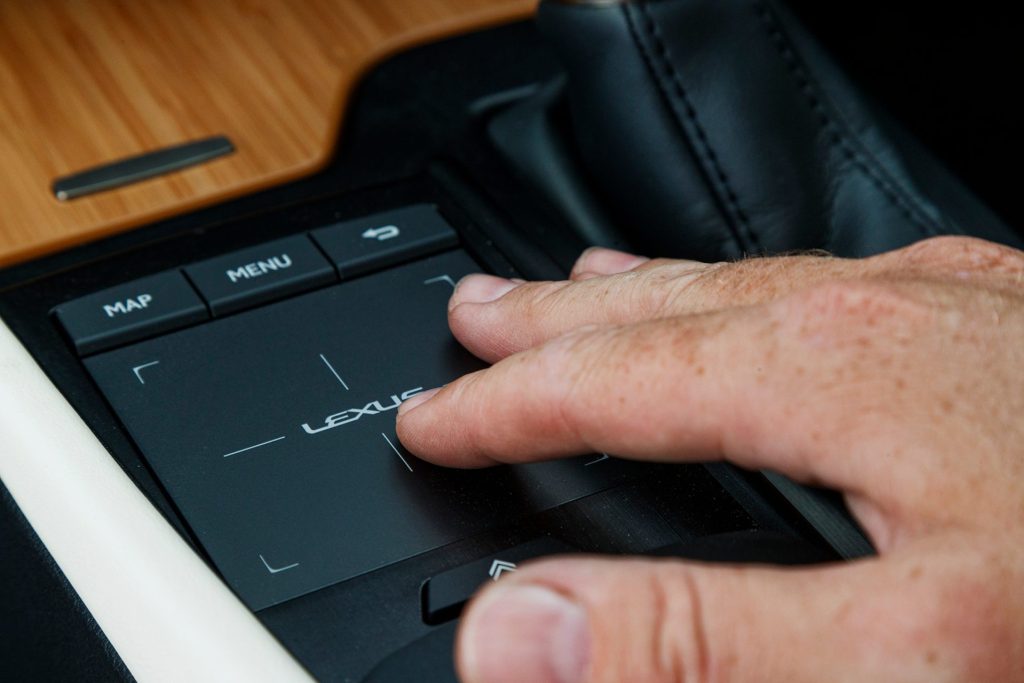 Who are hybrids like this for then? Those who want to reduce their carbon footprint and use of fossil fuels, who do mainly city driving but who might not want the inconvenience of plugging in nor the range anxiety of an EV if they undertake a roadie. And because the technology is now well established, development costs amortised long ago, this type of hybrid costs nothing like as much as a plug-in (hybrid or EV). Certainly for fuel use it works. We did over 500km in our time with the vehicle, mostly on the open road, and still had precisely half a tank left (350km remaining according to the trip computer) when we returned it a week later. Impressive, and by my calcs it worked out at 5L/100km overall. Pretty decent for a 5m five-seater.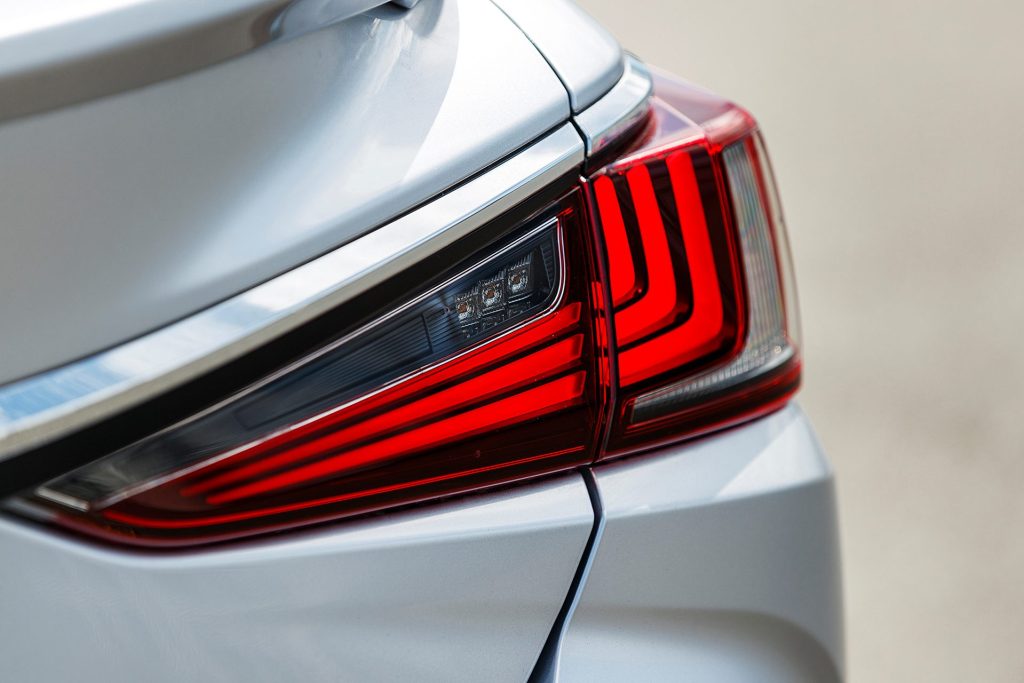 As per, this comes up against European offerings that cost more and have less standard gear, and is part of the reason Lexus has fared so well in the recent past. Another reason is because they have a boatload of different sized SUVs, and sedans like this, no matter how impressive their grilles, aren't in such demand.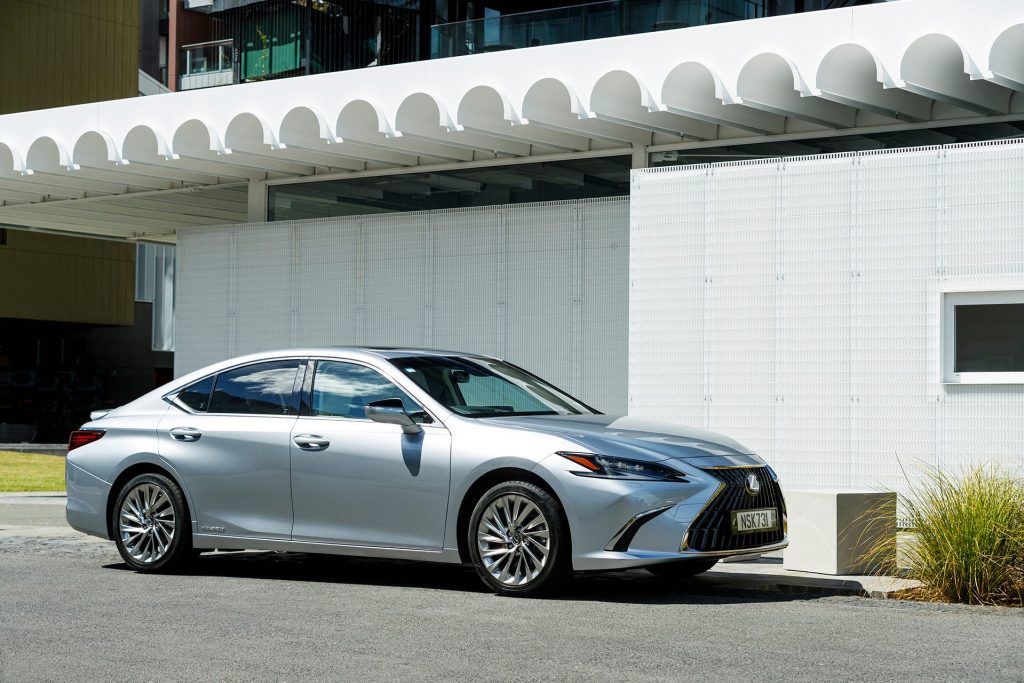 However, for those who simply don't need or want high-rise drives, this unassuming luxury sedan impresses with its space, refinement, build quality and specification. So it's not quite the speed racer buyers of sporting machinery might aspire to, but there will be some who are attracted to its easy going and abstemious nature.  
| | |
| --- | --- |
| Model | Lexus ES 300h Limited |
| Price | $93,800 |
| Engine | 2487cc, IL4 |
| Power | 160kW/300Nm (est) |
| Drivetrain | e-CVT, FWD |
| Fuel Use | 4.6L/100km |
| C02 Output | 104g/km |
| 0-100km/h | 8.60sec |
| Weight | 1680kg (claimed) |