Lamborghini has taken to the shores of Monterey Peninsula to reveal the Lanzador as its first electric vehicle (EV), previewing an upcoming model, albeit one that is still quite some time from entering production.
For the new model is merely a concept at present that will inform a future production vehicle, expected to be built from 2028.
As tall as it looks, you won't find the electric Lambo clambering up the side of a mountain without a paved road; it's simply being referred to as a high ground-clearance 'Ultra GT' four-seater rather than an SUV. In a way, you could call it a crossover between the Revuelto and the Urus, especially when it comes to design.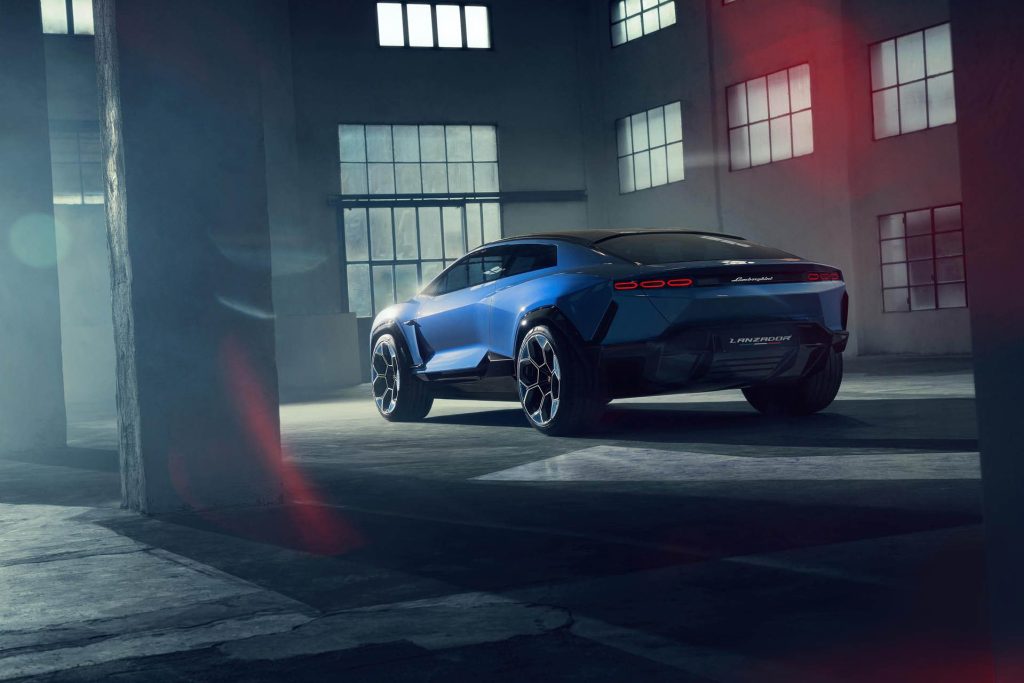 Unsurprisingly, the Lanzador was inspired by spaceships. For real. The reason this doesn't surprise us is that all Lamborghinis pretty much look this way, so it's only fitting that the one set to take the brand into the electric era does too.
When behind the wheel, the Italian carmaker wants you to "feel like a pilot", and that the new concept goes with a Y-shaped centre console bridge with two screens, one for the driver and the other for the co-pilot, as well as funky new instrument controls.
In the back, there's space for two passengers and space to carry plenty of luggage. There's also boot up front just in case the one at the back is full.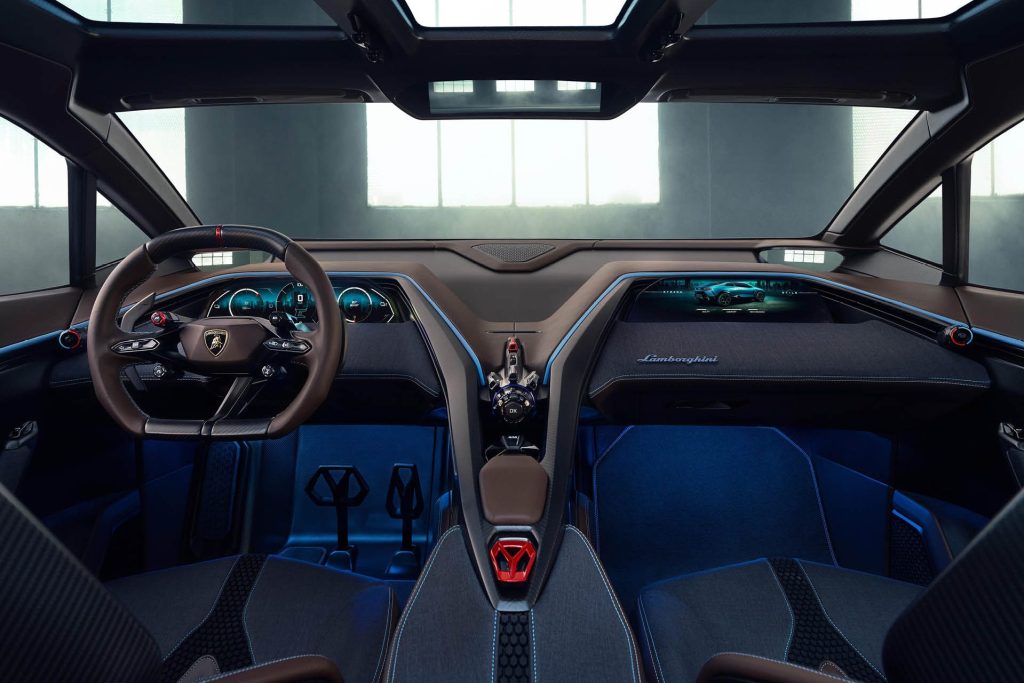 Everything you see inside is sourced sustainably, with materials like Australian Merino wool being found on the dashboard, seats and door cards, as well as leather that has been tanned with wastewater from olive oil production, recycled plastics, regenerated carbon fibre, and more.
Underpinning the Lanzador is an all-wheel drive quad electric motor platform, with each receiving power from a "new generation high-performance" battery. Rest assured that this will be a very different bull to its usual stablemates then, but Lamborghini says there will be no compromise in terms of power and fun behind the wheel.
Another notable addition to the concept is an updated driving dynamics control system which essentially means there are more sensors and actuators feeding information back to the car's brain, offering up "more precise" driving behaviour and feedback to the driver.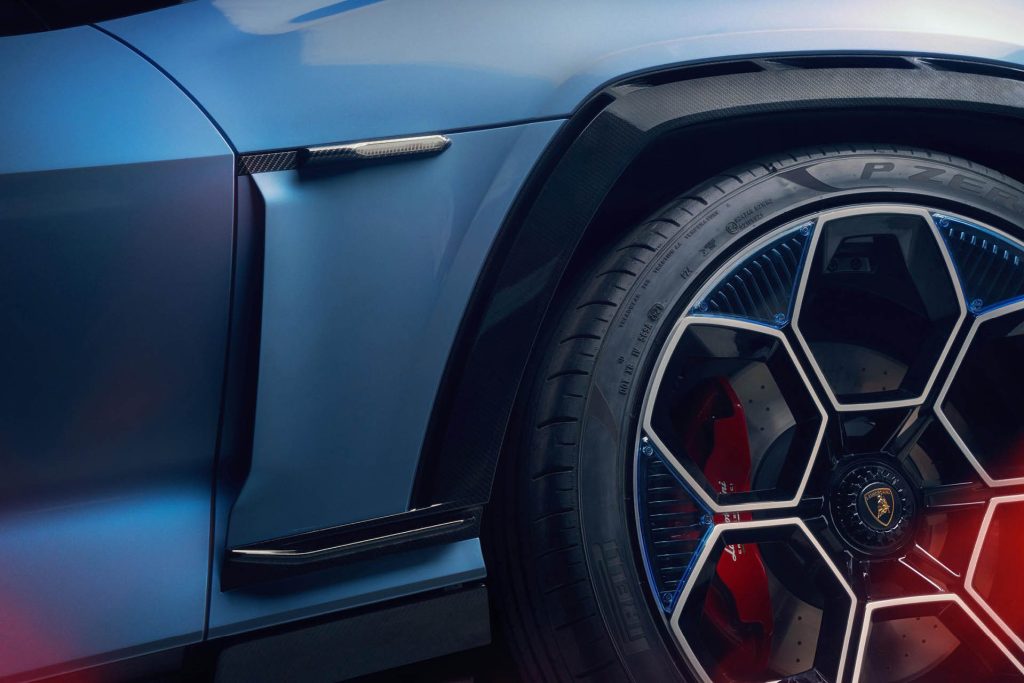 A range of active aerodynamic components can be found in different areas of the car, such as an air shutter and movable splitter up front, concealed louvres in the wheel arches, and narrow air blades at the rear. Each of these elements helps make the car more slippery, an important factor in maximising an EV's range, as well as generating downforce.
Now all we have to do is wait until 2028 when we will get to see the first Lamborghini EV in production form.